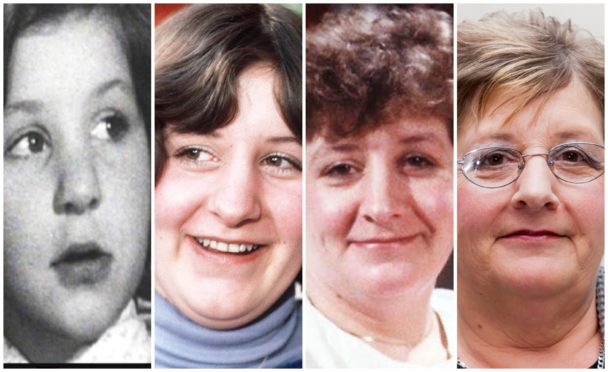 Before smartphones and selfies, our lives were charted by old snapshots and faded albums.
The life of Jackie Bassett, however, has been traced in film and shared with millions of viewers on TV every seven years for more than half a century.
A mum-of-three and gran-of-five, Jackie has been one of the subjects of ITV's groundbreaking documentary series which started as 7 Up and revisited the lives of a group of children from around Britain as they grew up.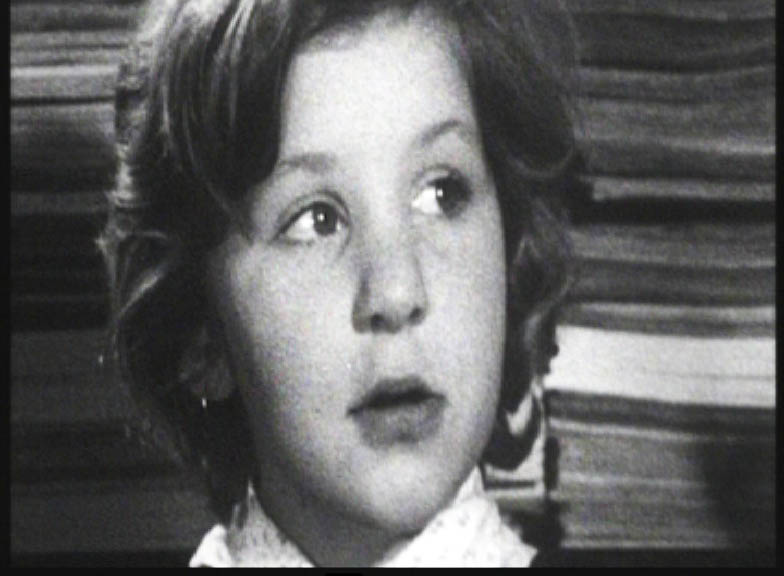 The ups and downs, triumphs and tragedies, happiness and heartbreak have been recorded by acclaimed director Michael Apted, but for Jackie, who lives in Motherwell, the latest, 63 Up, which will be screened this week, has been one of the toughest to take part in.
In it she talks about the death of former partner Ian, the loss of her dad and the real closing of a childhood chapter, the passing of school pal Lynn Johnson.
Lynn, who was the first participant of the series to die, in May 2013, was chosen along with Jackie and Sue Davies.
The three pals played together at school in London's East End in the early 1960s and the programme bound them together through the rest of their lives.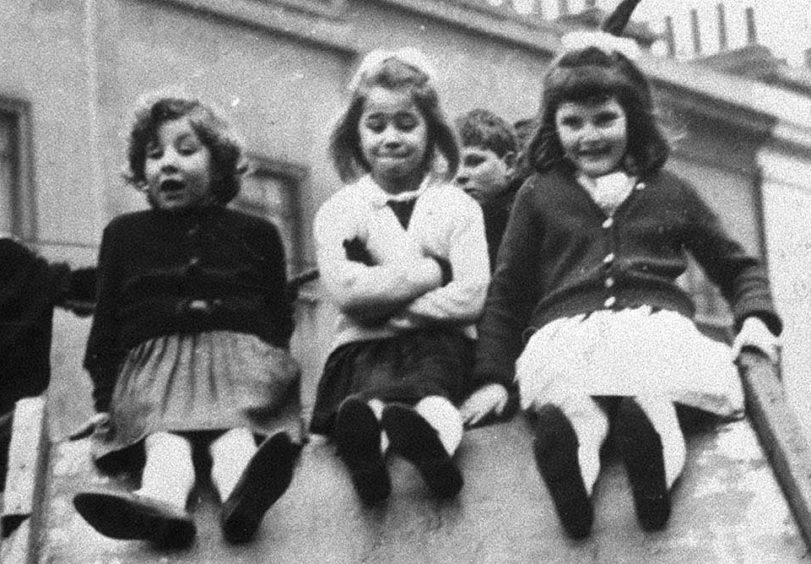 "It was a complete shock when I got the call at my dad's house to say she was dying," said Jackie, who turns 63 this year. "Although she'd had previous illnesses, I'm not sure that what happened was as a result.
"It was so sad and it's very difficult to talk about these things on camera. You get upset and a bit emotional but I wanted to get those stories out there."
Ian, with whom she had two sons, James, 27, and Lee, 26, had cancer but was receiving treatment. He died after being hit by a car and Jackie is sure that his mum, who died just six months later, gave up and just wanted to be with her son. Such sadness and the realities of life and death were far from the minds of the seven year olds picked for the initial programme in the simpler, carefree days of the 1960s.
"They went round schools in London saying they needed children who wouldn't take any notice of the camera and wouldn't stop talking," recalled Jackie.
"Well, that was definitely me and I was first up. I never thought it was going to go on and on. I was with my friends and it was fun, but it was just a one-off."
Filming trips to London Zoo and a party were added to the school shots and interviews.
"I remember them taking us to a cinema and we queued up outside – but they pulled us away when we got to the front and we didn't even get in.
"I think it was more to see how we behaved. Did we behave badly while the richer children behaved better?
"I know the programme looked at class, but to be honest I didn't even know about class at seven. Maybe at 14 when we did the next one, but not when I was seven."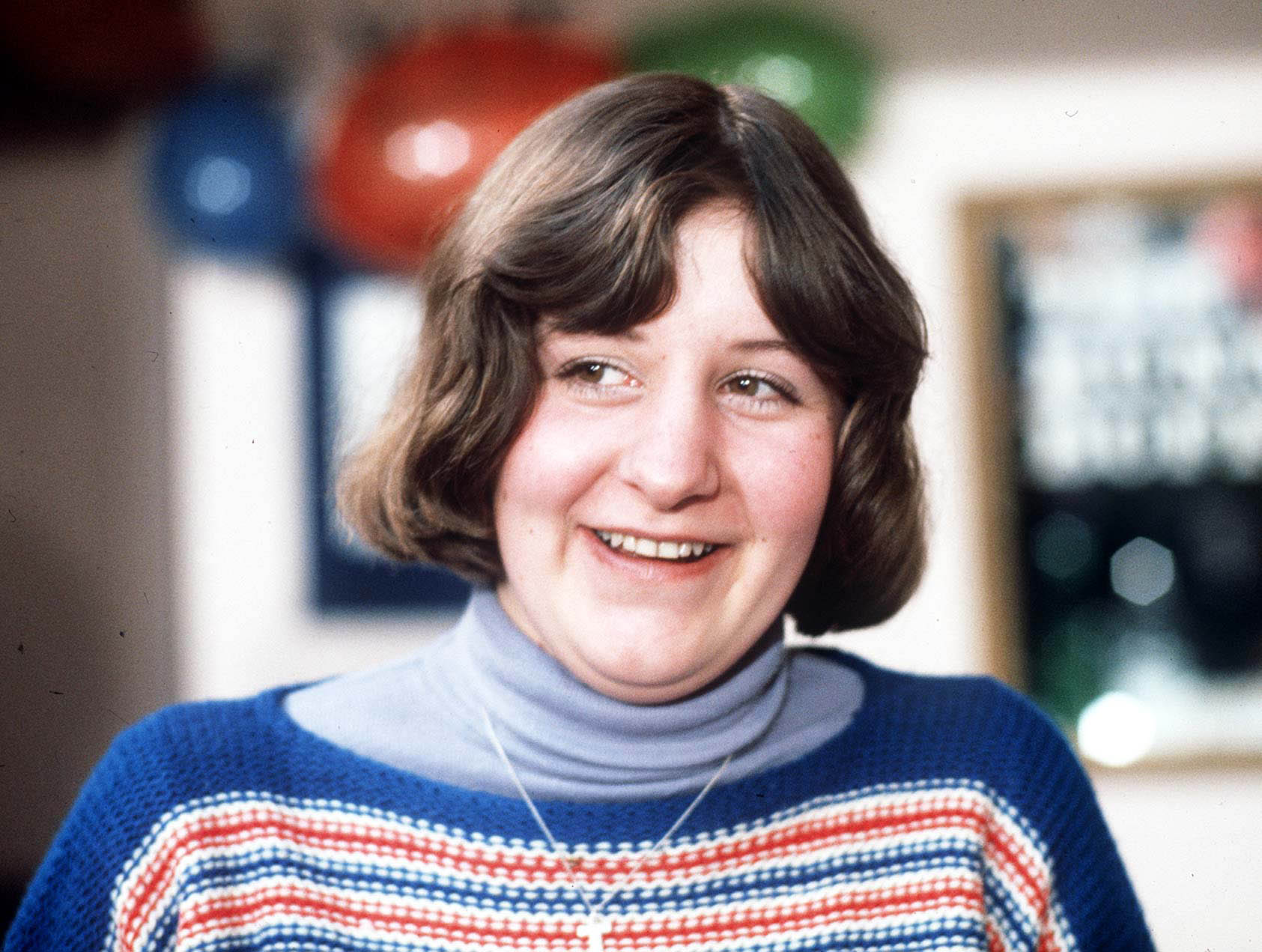 The revisits over the decades charted the changes Jackie, whose oldest son is 30-year-old Charlie, faced. In 21 Up she was unhappy and that came across in her interviews.
But while always happy to take part and more than willing to speak about the open book of her life, she had frustrations as the programmes went on.
"I wasn't happy with some of the questions Michael was asking and at 49 I decided to tell him exactly what I thought," said Jackie. "Either you get more confidence as you get older, or you just don't care what anyone thinks any longer.
"In the earlier programmes the women would be asked about men and marriage and looking after the family. It was domestic stuff as there weren't female role models back then and I suppose it was a comment on the country at that time.
"But I didn't like that we'd be asked those questions when the boys would be asked political or theoretical or religious questions.
"It was almost as if they thought we wouldn't even understand the questions and I got quite upset by that."
Jackie left London for Glasgow a quarter of a century ago and Scotland is very much her home. Unlike her younger self on camera, politics is very much of interest.
"I'm sick and tired of Brexit, like most people. We've had the vote, however people voted I don't know that we can look to our parliament if we have to vote again."
Ill health has taken its toll on Jackie, something she spoke about at 56 Up as she discussed her struggle to find work as a result.
This time round, her rheumatoid arthritis has become markedly worse.
"It can be really debilitating and it all depends how I manage it," said Jackie.
"I did the filming for the programme at my sister's house as I knew I had to rest for two or three days before or I wouldn't be able to last.
"There are days when I wake up and feel great and other days when I just want to turn over and not even get out of bed.
"It is getting more difficult, but you have to get on with things and there are people who are a lot worse off than me."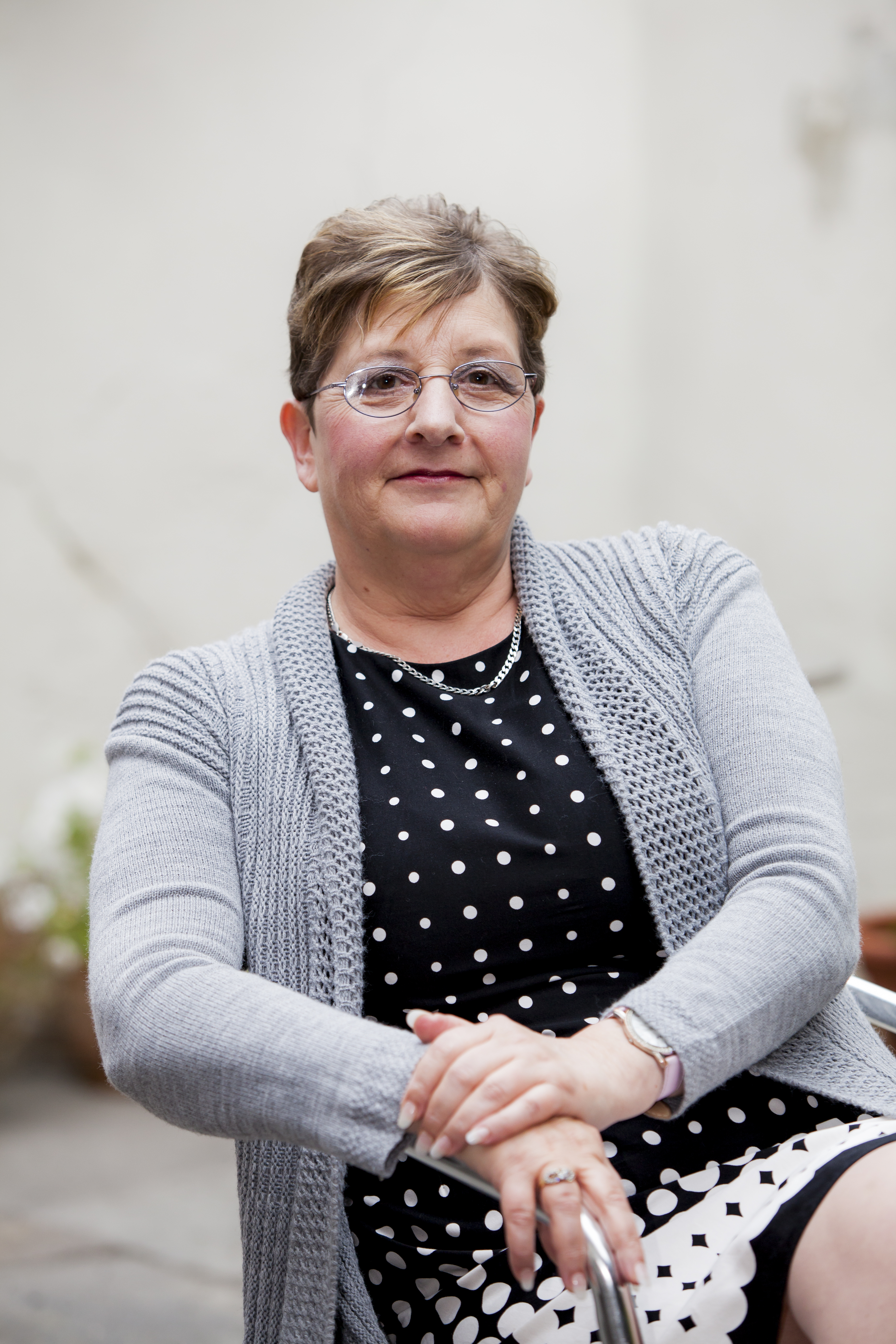 Jackie's positivity has shone through for the past half-century and more.
And with her three caring sons, two grandsons and three granddaughters, she insists she's happy with her lot.
"If I could talk to my teenage self I'd tell myself to get further education," she adds. "I've tried to impress that on my sons and I'll try and do that with my grandkids.
"That would be my one regret, that I didn't go further with my education.
"Yes, I wish I hadn't lost people but that happens and you just get on with life.
"I think I've been quite lucky and I've been happy with the programmes. I don't know many people who can show a record of their life in the way this does with me."
---
An idea sparked by class system
The landmark series began in May 1964, inspired by the Jesuit motto "Give me the child until he is seven and I will give you the man".
7 Up was initially a one-off World in Action Special, conceived by founder editor Tim Hewat who was angry at what he saw as the rigidity of the UK's social class system.
The assumption was the child's class would shape their futures.
A revisit for 7 Plus Seven in 1970 was then followed by 21 Up and then others catching up with the 14 participants at seven-year intervals.
Director Michael Apted moved to Hollywood in the 1970s and made films including Gorillas In The Mist, The Chronicles Of Narnia and 007 movie The World Is Not Enough.
But he has returned consistently to make the programmes and talk to the now middle-aged participants about their lives and life views.
The Up programmes have been among the most lauded on British television and in 2005 topped a Channel 4 list of The 50 Greatest Documentaries.
63 Up is on ITV on Tuesday, Wednesday and Thursday at 9pm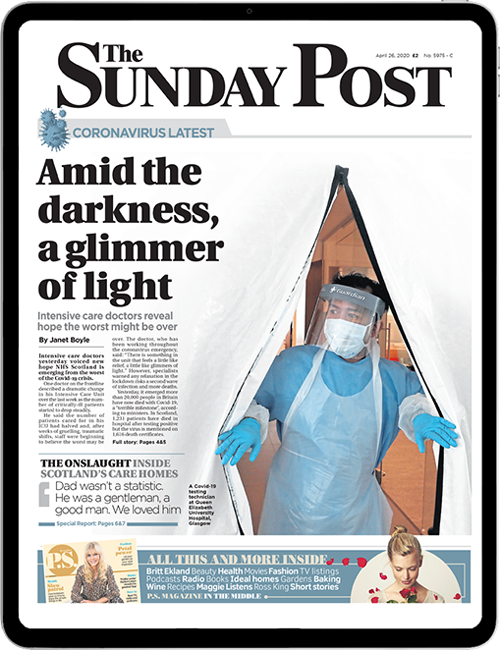 Enjoy the convenience of having The Sunday Post delivered as a digital ePaper straight to your smartphone, tablet or computer.
Subscribe for only £5.49 a month and enjoy all the benefits of the printed paper as a digital replica.
Subscribe