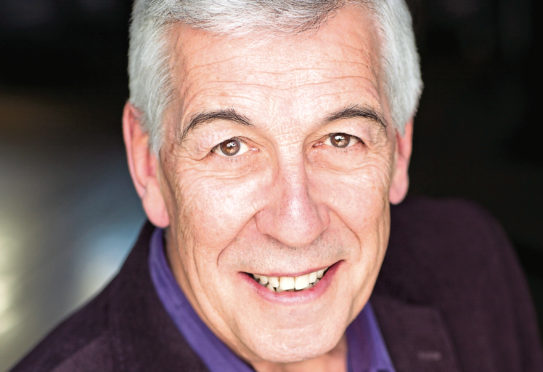 Many of us in the UK remember Jeffrey Holland best as Spike Dixon in Hi-de-Hi!.
In Budapest, however, other British exports like Shakespeare, The Beatles and a nice cup of tea come a poor second behind James Twelvetrees of You Rang, M'Lord?.
As Jeffrey reveals, Hungarians just loved the series – and his character in particular – to the extent that their adoration to this day makes him break down in tears!
"You Rang, M'Lord? is still huge in Hungary!" laughs Jeffrey, who has also starred in Coronation Street, Are You Being Served?, Oh, Doctor Beeching! and many more hits.
"It really is incredible and I have made some amazing friends over there. We had a reunion there in 2018 and they flew us over and put us in a hotel for this celebration.
"There were 900 people in the room and at one point I walked on with a tray of drinks in my footman's costume, which I still have, and they went mental.
"I'd never heard anything like it. I could have been Elvis Presley or The Beatles, the noise they made.
"I did my bit, went offstage and burst into tears because it was just so overwhelming.
"It's a mystery. Hungary has been oppressed for so many decades and now they have their freedom, and I think they just identified with the upstairs-downstairs master-and-servant aspect of the show.
"They absolutely love it. They love all the characters and everyone was there, even the voice actors who dubbed it into Hungarian. A lot of our cast are gone now, of course, but it was wonderful to meet them all."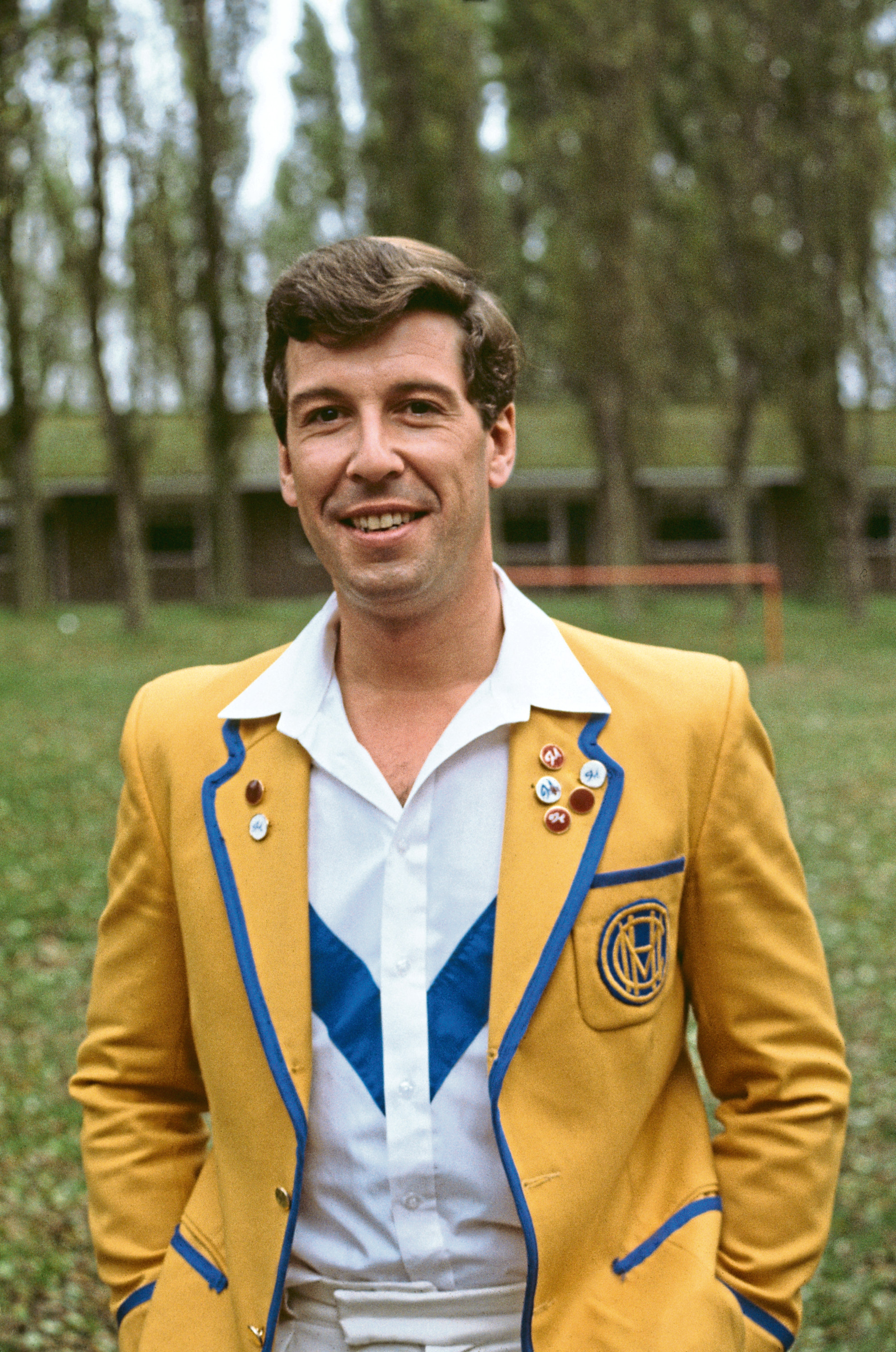 Jeffrey, 73, is, needless to say, more closely associated with a certain holiday camp-based TV hit on our shores.
"I shall always be associated with Spike in Hi-de-Hi!" he agrees, "and I am very proud of it and happy to be so.
"In fact, we have just celebrated 40 years, would you believe, since we made the pilot episode in October 1979.
"When I first heard of it, I thought it was quite a unique idea, because nobody had done anything about a holiday camp before.
"There was an old film with Jack Warner called Holiday Camp, set in a kind of Butlin's situation, but Jimmy Perry and David Croft only wrote about things they knew about, like Dad's Army and It Ain't Half Hot, Mum.
"They had both worked at Butlin's holiday camps. Jimmy had actually been my character, and David had produced plays there.
"All the characters were based on people they knew. There really was a children's entertainer who couldn't stand kids, and a ballroom dancing couple who hadn't won a cup since 1943.
"It was all based on fact!"
Running to almost 60 episodes over nine series, it won BAFTA awards, gave us a catchphrase you heard everywhere you went, and enjoyed some of the largest TV audiences ever seen in this country.
Was it hard graft or fun all the way? "Oh, it was a bit of both, I would say," says Jeffrey, who has popped up in everything from Dixon Of Dock Green to The Les Dennis Laughter Show.
"David Croft was a hard taskmaster, Jimmy was always full of enthusiasm, and you had to knuckle down and get it right.
"At the same time, we did have a lot of fun. With those actors and those characters, we had such fun working together.
"Jimmy used to say, 'Don't say 'but' if it says 'and' because it makes it look like bad writing. And he was absolutely right.
"They honed and toned those scripts before we ever saw them. And when they dropped through your letterbox you knew you had a work of art in your hands."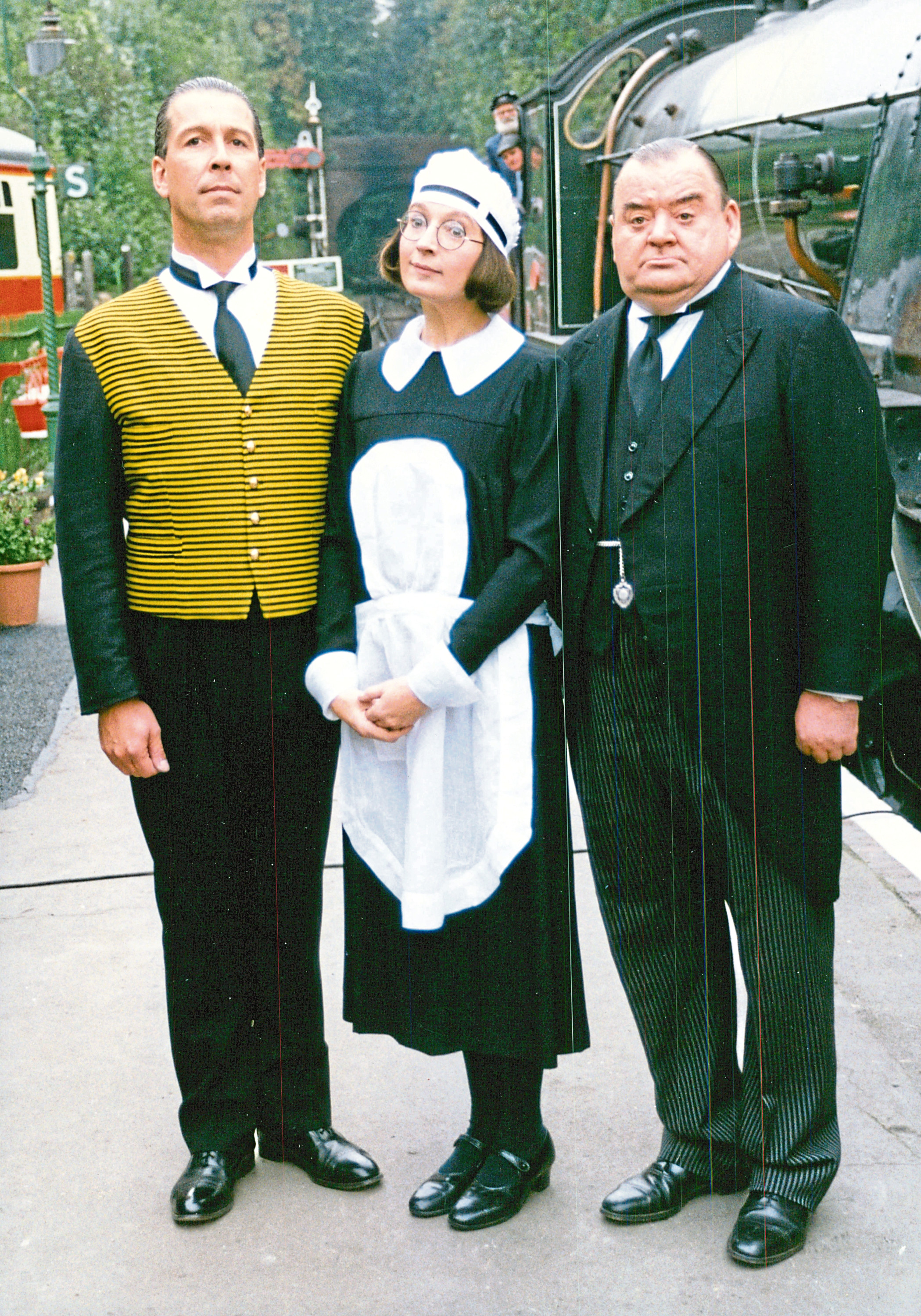 Simon Cadell, one of the main stars of the early series, died at just 45. Jeffrey remembers him fondly.
"He was a wonderful addition to the cast – basically a very straight actor with an eye and a touch for comedy.
"Simon was a wonderful foil for Ruth Madoc in Hi-de-Hi!.
"He left long before he died, but we missed him terribly when he left. He just decided he'd had enough of the show and wanted to move on to do other stuff."
If Simon was a straight actor, Kenny Everett was the maddest, most outrageous bombshell to hit our screens in years.
Jeffrey worked on The Kenny Everett Television Show more than once, and recalls the late, great Everett's crazy, anarchic ways.
"A complete nutcase!" he laughs. "I remember there was a Christmas party at the BBC one year and I think he'd had a few before he arrived.
"It was a black tie do and he walked right down the centre of the room, saw me, said, 'Jeffrey, daaaarling!' and he kissed me straight on the mouth.
"I just pretended that we did this sort of thing all the time. It was so embarrassing – took me completely by surprise. But he was a very funny man.
"It was his show and he was allowed to do whatever he liked, but he did work very hard on it and he didn't mess about too much off camera. You knew what he wanted."
Another British telly giant of comedy could be just as madcap as Everett on screen but, as Jeffrey explains, Russ Abbot was totally the opposite kind of personality once work was done.
"One of the things I really enjoyed was working with Russ Abbot," says Jeffrey, who was in both Russ Abbot's Saturday Madhouse and The Russ Abbot Show.
"I was lucky to get it at the same time as Hi-de-Hi!. I loved all the sketches we did, getting to dress up as different people, putting wigs on and being different characters.
"Compared to Kenny, Russ is a very straight-laced person and he is very shy, would you believe? He's a very private man – quite difficult to have a mundane, everyday conversation with."
Jeffrey is currently starring in a theatre run of Run For Your Wife, written by master of farce Ray Cooney.
It's the tale of a London taxi driver trying to juggle two wives, whose dark secret is set to be exposed after he intervenes in a mugging.
Jeffrey plays Stanley, his disorganised neighbour who he turns to for help.
"It's huge fun, and it's amazing that we're doing it again," he says. "My wife and I are in it together, and we did it before in the late 1980s in the West End.
"Stanley is fantastic fun to play. He's a complete twit and gets himself into all kinds of scrapes.
"It's one of those farces where everyone is telling lies, nobody tells the truth. In a sense, it is a moral tale because it is about bigamy – not a funny thing.
"Ray actually found the story in a newspaper article about a real taxi driver who had two wives and two lives."
It's also a great setting for such a show, at the Mill at Sonning Theatre, the UK's only dining theatre.
"It's unique – about 220 seats in a fanned D-shape," he explains.
"The theatre is separate from the dining area. They have their dinner in this wonderful dining room overlooking the Thames and then come in to see the show."
Run For Your Wife is at The Mill at Sonning Theatre until November 23.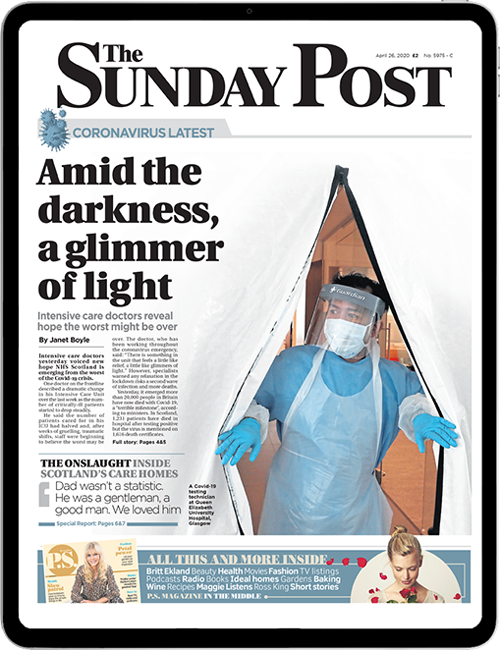 Enjoy the convenience of having The Sunday Post delivered as a digital ePaper straight to your smartphone, tablet or computer.
Subscribe for only £5.49 a month and enjoy all the benefits of the printed paper as a digital replica.
Subscribe