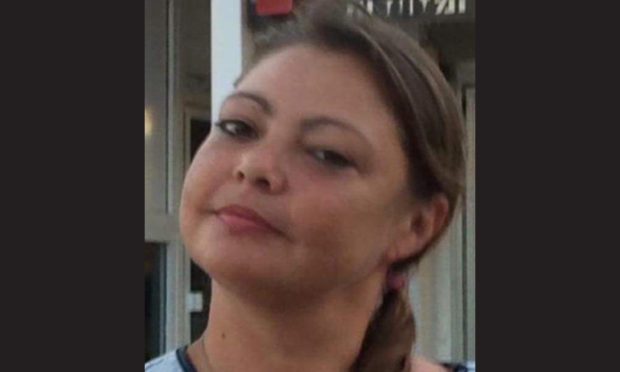 An Israeli lawyer acting for the family of a Scots hotel worker who died hours after a vicious beating has highlighted a string of concerns around the police investigation.
Julie Pearson had 78 bruises on her body when she died in the resort of Eilat, in Israel, but her death was blamed on natural causes.
Now her family's Israeli lawyer says he believes they have enough evidence to launch a private criminal prosecution against Julie's ex-boyfriend, Amjad Khatib.
Lawyer Meir Mickey Givati, who has spoken at the United Nations about corruption within the Israeli justice system, says the refusal of the police to properly investigate Julie's death remains inexplicable.
He raised a series of questions around why the police requested freedom for Julie's ex-partner.
Givati, 36, who flew to Scotland to meet Julie's family last week, said: "There are far too many issues which do not add up.
"Why would police, who are expected to be investigating the death of a British citizen only hours after what witnesses describe as a vicious beating by Khatib, ask the court for him to remain free?"
Givati spoke out after studying case files on the controversial case.
MP Hannah Bardell has raised Julie's death at Westminster because she believes the case was not properly investigated.
The vulnerable Scot, 38, from Kinross, wanted to settle in the seaside resort of Eilat where she had worked in the tourist industry after travelling to her father's homeland four years ago.
Julie's body was returned to Scotland covered in bruises, some seven inches wide, and her family refuse to accept the Israel authorities' explanation that her death was because of internal bleeding with no clear cause.
Leading pathologist Stuart Hamilton has vowed to review the case because of his concern a second post-mortem was not done in Scotland, sparking calls for a change to the system.
Witnesses called police five times begging them to intervene when Julie was repeatedly attacked on November 26, 2015.
Julie died the following day, and 1.2 litres of blood was found in her abdomen cavity.
Mr Givati, also a human rights specialist, said the official court and police files reveal startling inconsistencies.
He said: "In a case such as this, you would expect it to be Khatib's own lawyer who asked for his freedom.
"It was the police who asked for Khatib to remain free on bail, even though he had already breached the conditions laid down by the court to remain out of Eilat and stay away from witnesses.
"And because Julie's family cannot read Hebrew, they were unable to learn from court documents that the police handed the judge a report which was only for his eyes, containing the reasons why they wished Khatib to remain free.
"This was a highly unusual move which strengthens my belief that Julie's death was suspicious and for reasons of their own, police in Israel failed to properly investigate.
"I believe Julie's family has a case to move ahead with a private criminal prosecution in Israel."
Mr Givati said Israel's criminal justice system could rule that there is a case to answer and take back control of any prosecution.
He said: "The documents show that the judge who heard the case when Khatib was taken into custody two weeks after Julie's death, clearly did not wish to have him set free.
"He told the court that the matter had been taken out of his hands because the police had asked for Khatib's release.
"Julie's family could proceed with a private criminal prosecution of Khatib, and during the process the judge has an option to rule that the state should proceed with the case."
Julie's aunt Deborah Pearson, 58, from Blackburn, West Lothian, said Givati had given them new hope of justice for her niece.
Deborah said: "We've always believed Julie was killed by Khatib and she died hours after a beating.
"We have never been able to understand the way police acted.
"But from what we have now been told, it appears they decided Julie's life was an acceptable sacrifice for whatever reason they have for keeping Khatib free.
"We will never give up our fight for justice and are grateful to have Mr Givati helping us.
"If there had been more support from our own government to at least have all the court and police documents translated for us, we would have known about the police's role in keeping Khatib free."
Mr Givati said: "I have given evidence to the UN about the high levels of corruption within Israel's justice system and Julie's very tragic case is a prime example.
"The police requesting Khatib remained free effectively tied the judge's hands."
Human rights' lawyer Meir Mickey Givati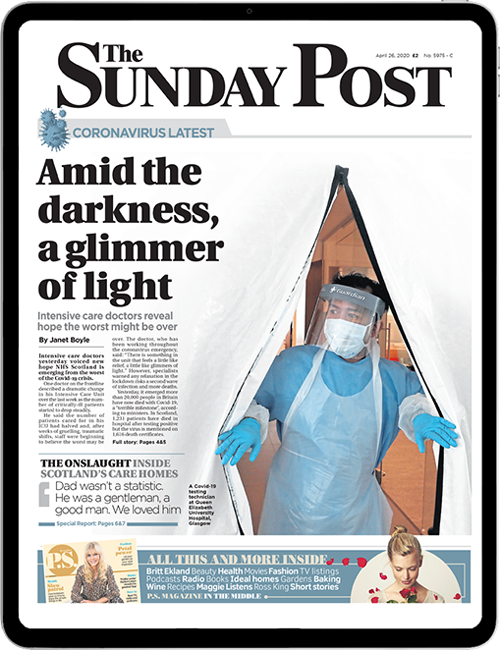 Enjoy the convenience of having The Sunday Post delivered as a digital ePaper straight to your smartphone, tablet or computer.
Subscribe for only £5.49 a month and enjoy all the benefits of the printed paper as a digital replica.
Subscribe