News has never slept but now it seems to blink up on our phones 24-hours a day. When the hectic news cycles seem to spin faster and faster, being up to speed in the morning can mean being out of date by lunchtime.
Sometimes, it can seem like news now moves too fast for the facts to catch up. The rush to constantly move stories forward and find fresh angles can mean speculation and assertion fill the place where trusted sources and checked facts should be.
At The Sunday Post, we have delivered the news that matters to Scotland for more than 100 years and take pride in the trust our readers have in our reporting; quality journalism that we strive to ensure is compelling, accurate and fair.
Unmoored from daily deadlines, The Sunday Post, like all Sunday newspapers, works to deliver the biggest, most important stories of the week because we should have more time to find and build those stories, adding layers of expertise and analysis.
That determination to deliver news worth waiting for has now inspired an ambitious multi-channel promotional campaign, voicing our belief in quality, in-depth journalism on billboards, online, on radio and, of course, in print.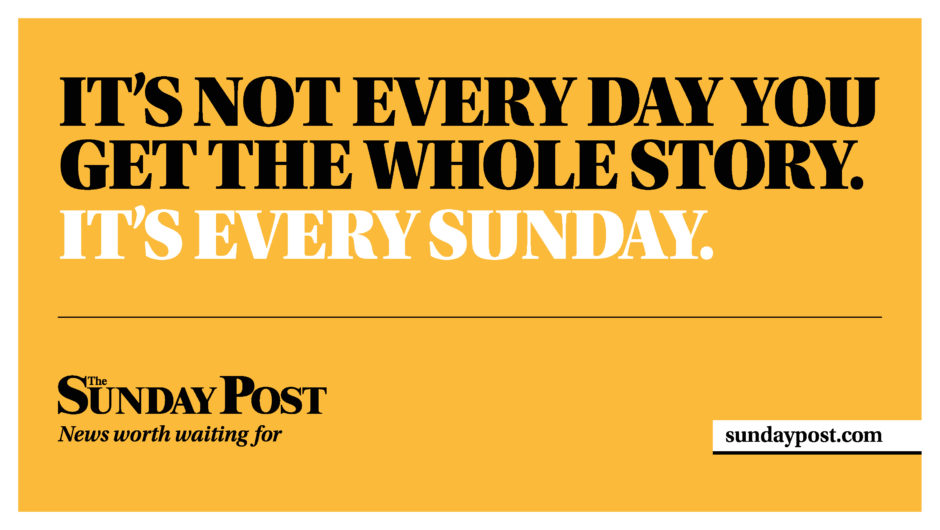 While protecting the values that have made The Post one of Scotland's best-loved papers for generations, we have, in recent years, renewed our focus on campaigning and investigative journalism.
That determination to take time to uncover the stories that will matter most to Scots has delivered reports that have prompted a number of parliamentary investigations and been recognised with a series of awards.
From revealing the secret mass graves at a Scots orphanage to exposing a cover-up at the country's FBI; from detailing the agony of Scotland's mesh-damaged women to, in recent weeks, charting the catastrophe engulfing our care homes as the pandemic approached, our stories have raised concerns, provoked questions and demanded action.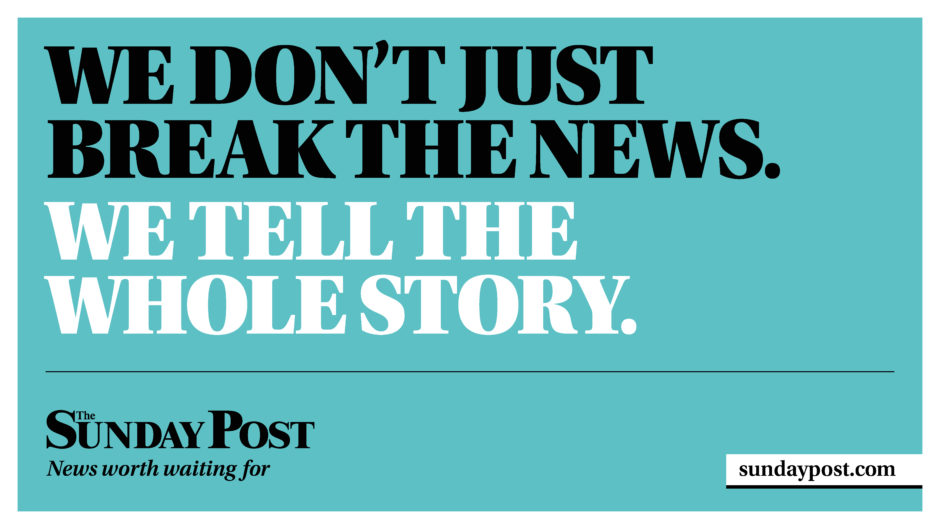 Supplementing our award-winning mix of hard news and intelligent, entertaining features, lifestyle magazine P.S. remains a favourite for everyone, from green-fingered gardeners to the dedicated followers of fashion.
The promotional campaign, by creative agency WIRE, with media buying from Republic of Media, was accompanied by a PR and digital campaign, delivered in partnership with the DC Thomson Media in-house team.
We hope you enjoy The Sunday Post this weekend and we promise we will continue to do all we can to keep delivering news worth waiting for.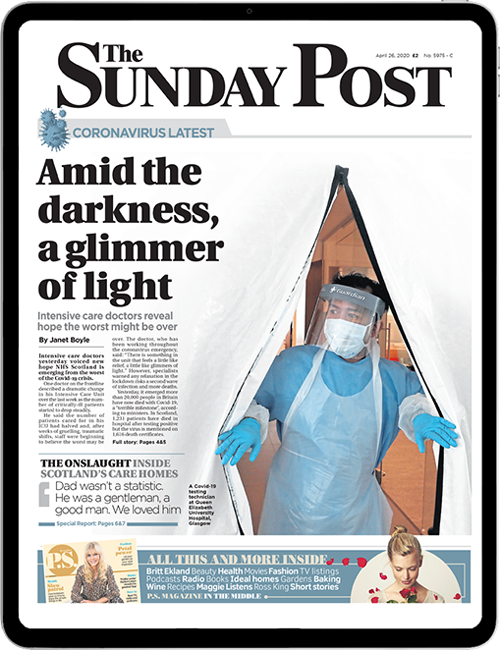 Enjoy the convenience of having The Sunday Post delivered as a digital ePaper straight to your smartphone, tablet or computer.
Subscribe for only £5.49 a month and enjoy all the benefits of the printed paper as a digital replica.
Subscribe