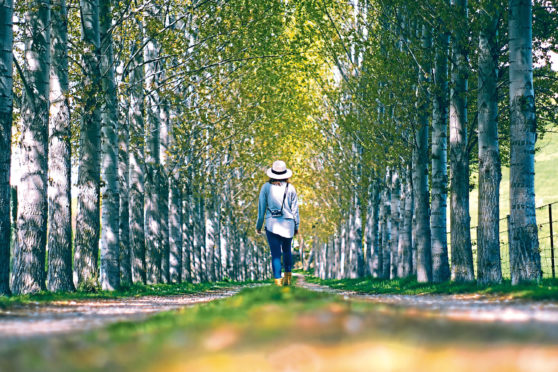 Author of The Age-Well Project, Susan Saunders, scoured 50,000 scientific research papers on all aspects of ageing to see if she could find out how to ensure later life would be lived healthily and happily.
Here she talks about the importance of researching your family's health:
---
I'm always glued to the BBC series Who Do You Think You Are? Few factual TV moments can match the revelation that Danny Dyer is, in fact, royalty, or the sight of arch-inquisitor Jeremy Paxman sobbing over his great-great-grandmother's life in a Glasgow tenement.
The subjects of the series learn as much about themselves as they do about their forebears. But, as a health coach, I watch and wonder what stories might be uncovered if the series focussed on a different genetic inheritance: health.
To age well we need to understand the impact of both our lifestyle choices and family traits on our longevity. It's easy to assume we'll age just like our forebears, thinking: 'My mum/dad/aunt/grandad had dementia/arthritis/diabetes/cancer so I expect I'll get that too'.
The reality is that a high percentage of our risk of developing age-related illnesses is linked to lifestyle and environmental factors. This is tremendously empowering: we can change the way we age. Genes are an important part of the story, however.
Roughly 20% -30% of how we age is down to the genes we've inherited from our ancestors. Scientists know this from twin studies showing that a shared gene pool doesn't result in identical ageing patterns. How each twin lives makes a huge difference: genes load the gun, lifestyle pulls the trigger.
Understanding what we may, or may not, have inherited from our forebears can give focus to the decisions we make about our health. Both my mum and grandmother had dementia, so my number one priority as I get older is keeping my brain healthy. I don't neglect other aspects of my health, but I keep my brain front of mind, as it were!
---
Create an ancestral health portrait
Your own family history can help identify the hand you've been dealt. Start piecing together your genetic inheritance by creating a very specific family tree.
This one will look at the illnesses, longevity and causes of death of family members. Start with yourself, and your siblings, and work back through the generations.
Gather as much information as you can about the health of family members. Talk to other relatives: your older cousin might recall (great) granny had arthritis, even if you're too young to remember.
 Has anyone in your family undertaken a genealogy project? They may have collected death certificates or health records as evidence. Ask them to share these with you.
Include those who are still alive, particularly parents and uncles/aunts. List any illnesses or chronic conditions they may have and add their current age.
For family members who are no longer alive, add cause of death, their age when they died and any health issues.
When I did my health family tree, I realised there's dementia on both sides of my family, and some very long-lived women who didn't spend their final years in good health. It was another reminder that "healthspan" (the number of active years we can look forward to) is more important than lifespan. What patterns can you see in your family tree? Use this knowledge as motivation to keep your own health on track and to make lifestyle changes if needed to reduce any genetic risk you may have inherited.
---
Should you have a genetic test?
If you want to explore your health inheritance further you might consider a genetic test. "Genetic testing" has become a buzz phrase recently, with the Government suggesting that epigenomic mapping should be available on the NHS and gene-based wellness regimes offering dietary advice and workout plans to complement the results of a basic test.
I took a test, as research for my book, The Age-Well Plan, and viewed the process with trepidation. What I dreaded most, given my family history, was a result revealing I carry the ApoE4 gene, linked to increased Alzheimer's risk. Carrying one ApoE4 gene doubles the risk of Alzheimer's, carrying two quadruples it. The test revealed that I, in common with about 25% of the population, carry one variant of ApoE4.
Once I had the results, and looked at the stats, I was strangely comforted. My genetic risk of developing Alzheimer's is 14% between 65 and 80, and one in three over 80. That's pretty high, but considering that I would have put my risk factor nearer 100% before I did the test, the results were actually an enormous relief.
Getting a genetic test is a personal choice. If you're curious, research it well. Bear in mind that a test could reveal something you'd rather not know and any company that tests your genes will store your data. Most importantly, remember that lifestyle has a huge impact on how our genes are expressed, and much of our genetic inheritance can be modified by how we eat, move and live.
---
The Age-Well Plan by Susan Saunders, £14.99, published by Piatkus. To find out more, visit agewellproject.com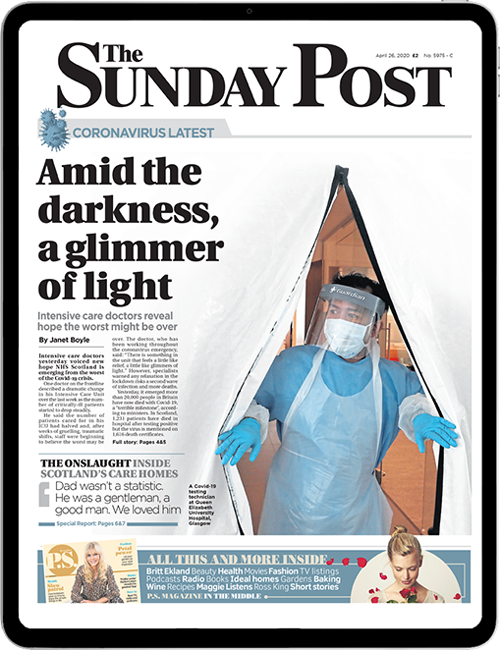 Enjoy the convenience of having The Sunday Post delivered as a digital ePaper straight to your smartphone, tablet or computer.
Subscribe for only £5.49 a month and enjoy all the benefits of the printed paper as a digital replica.
Subscribe