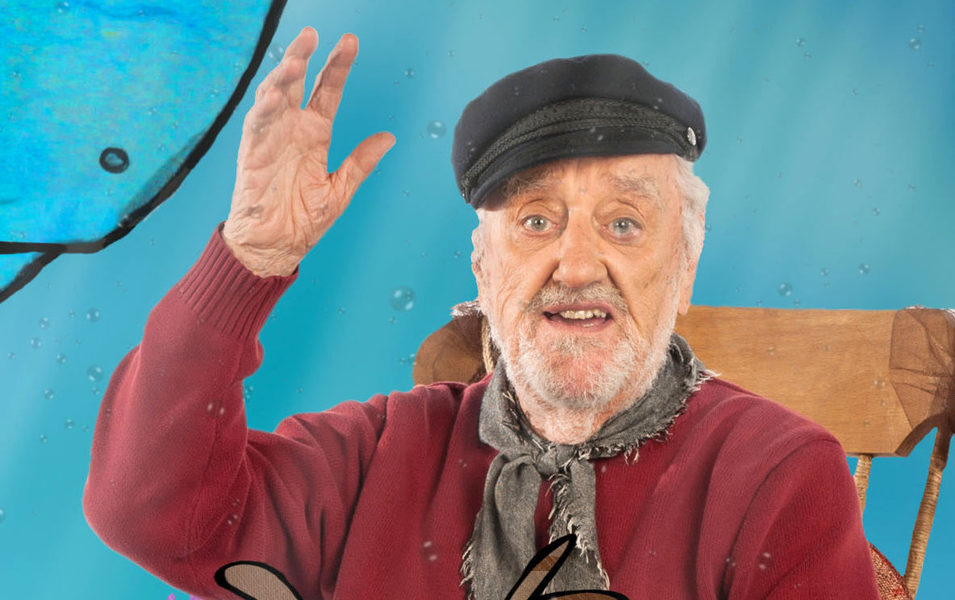 EVERYONE knows Bernard Cribbins.
Over a career spanning 75 years and counting, he's become one of the best-known and most-loved faces in showbusiness.
Bernard was the voice of many childhoods, thanks to Jackanory and The Wombles.
He starred in those famous British movies series the Carry Ons and the Hammer films, had a key role in the timeless classic The Railway Children and the list of those he's worked with reads like a Who's Who of the film world.
David Niven, Peter Sellers and Alfred Hitchcock… all appear on his CV.
But, to paraphrase Michael Caine, not a lot of people know Bernard once spent Christmas Eve being shot at on a rooftop in Palestine.
As the former Private Cribbins of the Parachute Regiment, who'll turn 90 on December 29, explains: "I remember it well. It was 1947.
"I was 18 and there was a truck going from the barracks to midnight mass in Bethlehem and I'd put my name down.
"I'd have loved to have gone to Bethlehem, but I was in the IA – Immediate Action – platoon and there was a disturbance and we got called out.
"So instead of being in midnight mass, I was lying on a roof in Haifa wearing my greatcoat to keep out the cold, and there were all sorts of fireworks, bullets and stuff flying about, and a little bit of snow.
"I told Russell T Davies, who was in charge of Doctor Who, and the next thing I know, it's in the script – we're flying over what's now Israel in the Tardis and I tell David Tennant: 'I was down there in 1947.'"
Now, my grandfather the Wing Commander used to be on a Dakota squadron and he described paras as "those lunatics who jumped out of my perfectly serviceable aeroplanes.
"The only aeroplane I jumped from was a Dakota," recalls Bernard.
"I did my two balloon jumps and then six from aircraft, which were all Dakotas, but then we were off to Palestine, where there was too much going on to use parachutes.
"By the time we came back and went to Germany, it was the end of the Berlin Airlift, so there were no aircraft available and no jumping.
"So I did my whole two years' National Service with just the six jumps, but I qualified and got my wings, so that was it."
Billy Connolly is another ex-para and he always maintained that the balloon jumps, carried out in eerie silence much closer to the ground, were far more terrifying than jumping out of a plane.
"He was Territorials, wasn't he? I had a chat with Billy many years ago about it and he's right, the second one especially because you knew what was happening.
"The first was a mystery and totally unbelievable, then the second one you think: 'I don't want to do this!'"
Speaking of Bernard's time in khaki, it gave us just one of many amazing coincidences that pepper his autobiography.
On this occasion, it was the fact the troopship that took him and his battalion to the Middle East was none other than the Empress Windrush, later to give its name to the first wave of West-Indian immigrants that she brought to Britain the following year.
"We went out to Egypt on the Windrush, and it was lovely, my first trip on a big boat.
"I'd never seen dolphins before, but me and my mate were very naughty and crept up the sharp end and when we looked down, there were all these dolphins frolicking in the bow wave.
"It was completely translucent, and when they leapt out, they disappeared and when they hit the water again, there they were, splashing about. Quite extraordinary."
Now, Bernard's new autobiography is subtitled 75 Years Of Doing Just About Everything, and Doctor Who spans much of that period.
In fact, his involvement with the long-running sci-fi show covers more than half a century.
He was the Doctor's companion in the 1966 film Daleks' Invasion Earth 2150AD and made his return as newspaper vendor Wilfred Mott in the 2007 Christmas special.
Such was the reaction to his cameo, the Beeb decided to give Wilf a back story as Catherine Tate's grandad when she joined David Tennant in the Tardis.
The 2009 Christmas special saw Bernard step back into the Doctor's blue police box for the first time in more than four decades, and he said to Tennant: "Last time I was in the Tardis was 1966" only to get the reply: "I wasn't even born then!"
But did you know Mr Cribbins was in the running to take over from Jon Pertwee in 1974?
He had discussions with the BBC but the part went to Tom Baker, and Bernard says: "That's right. I'd have loved to have done, it, I really would.
"I think one of the reasons was, apart from the fact Tom was in line for it when I was interviewed, that I said I was a paratrooper and could fight and they said: 'Oh, no! He never fights!'.
"And then in his first-ever episode Tom knocks somebody out!"
Looking back at that early Doctor Who film, Bernard says: "It was with Peter Cushing as the Doctor. That was the first time I worked with him and we had a lot of fun with that.
"There was one scene when we're walking up the ramp into the Daleks' spaceship and the guy operating the lead Dalek, an Australian, was reciting their lines so all we heard was: 'Halt, or you will be exterminated!' in this Aussie accent and we just couldn't stop giggling."
Bernard adored working with David Tennant and says: "He was a damn good Doctor.
"Some of the others haven't worked for me, but David was off-the-wall and spiky and silly.
"He's a good actor, comes in, gets on with it and does it nicely – that's what this game's about."
As well as being a star of big and small screen, Bernard was a singing sensation, too, in the 60s.
The Hole In The Ground and Right Said Fred sold by the bucketload, but what is most incredible is that it was George Martin – who produced The Beatles' LPs – who approached Bernard about releasing a record.
"It was his job as an A&R man, I think with Parlophone, to go around any show on in the West End with music in it with a view to recording something," Bernard explains.
"I was in And Another Thing in the Fortune Theatre. He came and saw the show, I had a little silly number called Folk Song and a love song with Joyce Blair, God bless her, and he came round and had a chat.
"Folk Song sold quite a few, so they asked the two writers, Ted Dicks and Myles Rudge, to come up with another. They wrote The Hole In The Ground and the rest is history!"
So you could argue that the Fab Four rode on Bernard's coat-tails?
"They did a little bit, yes!" Bernard laughs. "Shortly afterwards, George was in charge of The Beatles in the very same Studio Three at Abbey Road that we used."
I can picture George saying to them: "Look, if it's good enough for Cribbins, it's good enough for the likes of you!"
"That could be true – we're all Northern lads, you see!" Bernard says. "Luckily, Paul McCartney said he enjoyed my version of When I'm 64, but it's such a lovely number anyway.
"The last time I saw Paul was at George Martin's memorial service, and to be asked to sing The Hole In The Ground in St-Martin-In-The-Field was bizarre, but it turned out beautifully.
"Everybody enjoyed it. It got huge applause and Elton John gave me a hug and said: 'Why didn't you do Right Said Fred as well?'"
Bernard Who? by Bernard Cribbins, published by Constable, is out now.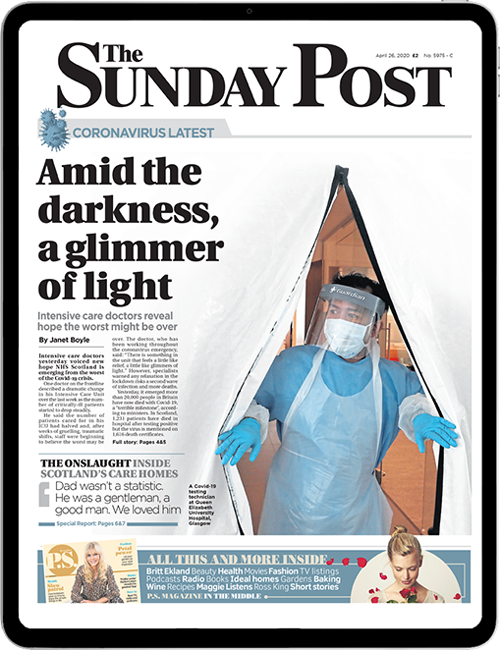 Enjoy the convenience of having The Sunday Post delivered as a digital ePaper straight to your smartphone, tablet or computer.
Subscribe for only £5.49 a month and enjoy all the benefits of the printed paper as a digital replica.
Subscribe