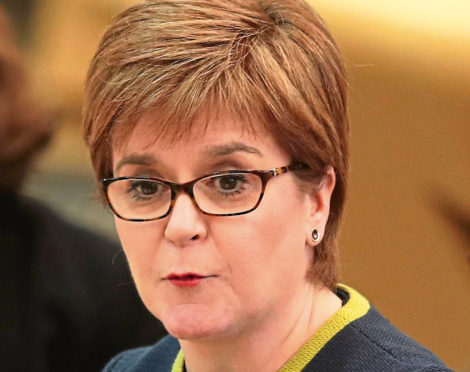 Who would have thought that proposed changes to something as dry as the Scottish census could become a lightning rod for a vicious row about what makes a woman?
But a report by the Scottish Parliament's culture, tourism, Europe and external affairs committee published last month, which recommended that the sex question in the census retain the binary option of male and female rather than include a third non-binary option, has become a proxy for a wider debate about trans rights.
And it has revealed a nasty seam of intolerance rooted in ignorance and fuelled by a media that is too quick to condemn the heinous actions of individuals as the collective responsibility of a group so marginalised they have little choice other than to retreat into despair.
The trans community represents about 0.6% of the population. As a group they are tiny, infinitesimally small, and yet within that there will be a spectrum of behaviours – good, bad, and everything in between.
But the reality is that there is no evidence of large numbers of men transitioning to be women simply to gain access to vulnerable women in rape crisis centres, refuges or prisons. Yes, there are isolated cases and, yes, they are horrendous because they chip away at our fundamental trust in who we thought we were, but these are at the extremes.
And neither is trans women accessing female-only spaces new, it's just that you weren't aware because there hasn't been an issue.
And while, of course, there are predators who will go to any length to abuse, that's not a trans problem, that's an abuse problem. And to suggest that changing the law to make it easier for trans women to self-identify – which is being proposed – allowing them to live a full life as the person that they need to be, poses a greater threat to women, is unsubstantiated nonsense.
Biological differences between the sexes have been used for so long as a stick to beat women with. We're too small, too weak, too hormonal, too hysterical, too like a woman, to be in control.
Isn't it then ironic that we women are not simply and collectively standing with our trans sisters in saying enough is enough, that we understand how the mechanics of biology can be used against us to spread prejudice and increase discrimination?
I agree with First Minister Nicola Sturgeon when she said that trans rights are not a threat to her rights as a woman or as a feminist, but I also recognise that the conversation is more nuanced than that.
And so, while I choose to stand in solidarity with trans women whose struggle to be recognised I am moved by, it does not mean I accept that my experience of being a woman is the same as a woman whose biological sex at birth was a man.
There is a debate to be had about the definitions of sex and gender, there is the potential for competing rights that need to be addressed and ignoring the very real concerns of people, while shouting at them in indignant righteousness, does nothing to educate the ignorant or help move people who have simply to catch up.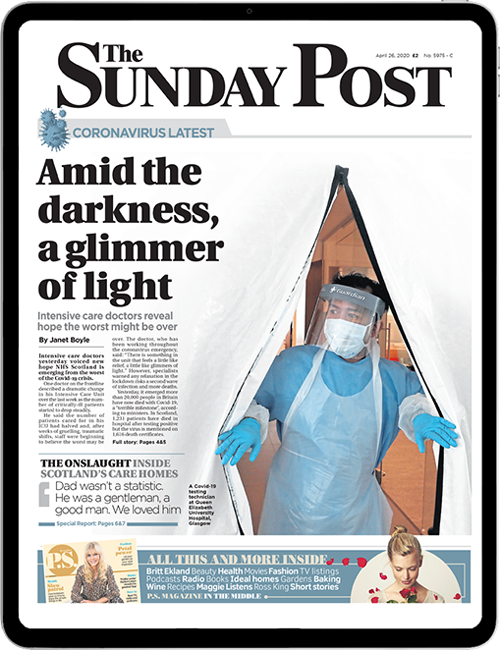 Enjoy the convenience of having The Sunday Post delivered as a digital ePaper straight to your smartphone, tablet or computer.
Subscribe for only £5.49 a month and enjoy all the benefits of the printed paper as a digital replica.
Subscribe