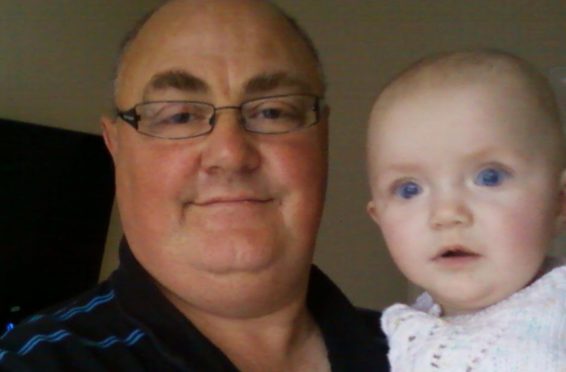 Workers on Scotland's pandemic frontline were killed by Covid because many employers ignored basic safety precautions, experts fear.
Union leaders and workplace safety specialists warn many key worker casualties died needlessly while many others were left with long-term health problems.
They are calling for Covid to be treated as an industrial injury for frontline staff to allow workers to access financial support and have joined escalating calls for a Scotland-only public inquiry into the official response to the pandemic.
They also believe NHS health boards and employers failing to report work-related Covid-19 deaths should face criminal prosecution under Health & Safety Executive legislation.
Their concerns can be detailed today as the family of nursing auxiliary Neil Alexander, 64, who suffered from a number of health complications, reveal how he died of Covid earlier this year despite repeatedly asking bosses to move him to a different ward after a patient caught the virus.
Healthcare workers have suffered some of the greatest losses during the pandemic, with more than 850 UK staff thought to have died of Covid between March and December 2020. Official figures also showed that people in low-paid and insecure jobs were disproportionately hit.
Gary Smith, Scottish Secretary of the GMB union which represents thousands of frontline workers, said: "The public would be deeply shocked to learn some of the practises that went on, and how workers, particularly those who are in the caring professions, were being treated by employers including the NHS and others who absolutely should have known better.
"There have been systemic failures throughout the pandemic within government, in workplaces, and in workplace safety enforcement. Worker safety has been compromised because of ministerial decision-making, employer ignorance of guidelines and the pursuit of profit, and the under-enforcement and under-reporting of workplace Covid safety breaches.
He said some NHS staff were told to wear PPE, while others – often working with them – were told they did not need it.
Nicola Sturgeon has said Scotland's response will be investigated as part of the four-nation public inquiry promised by Boris Johnson.
However, Smith backed calls for a public inquiry to examine Scotland's response specifically, saying: "People need answers, we need to know what went wrong, why lives were lost, and why people became infected in the course of doing their jobs."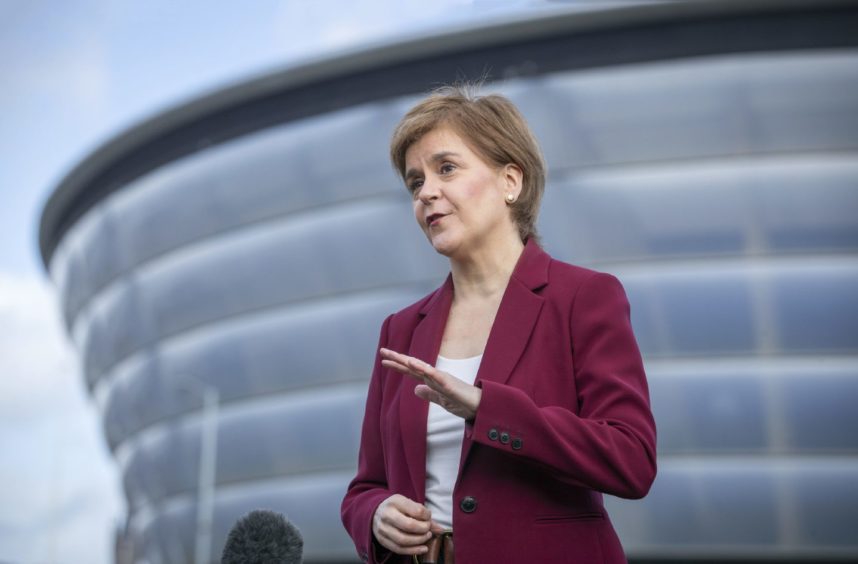 Professor Andrew Watterson, a leading expert on public health, called for an immediate public inquiry and said establishing what precautions were taken, in the context of what was known about Covid at that time, is vitally important.
He said: "In this pandemic, it is critical to look at the timelines of what was known when and what precautionary measures to protect staff and patients effectively were being advised.
"It's shocking to read of Covid cases in health care settings in Scotland in 2021 where reportedly high-quality PPE was lacking, where Covid testing of patients did not occur, where guidelines on moving patients between risk areas and into the community and back into hospital were not followed.
"It is equally critical to establish the context within which Covid occurs, who is responsible and at what level for what actions, and this is why Scotland will need its own independent inquiry into the pandemic because major mistakes have been made."
Watterson, of Stirling University, said worker health and safety in hospitals falls under the umbrella of the UK Health and Safety Executive.  He said: "HSE leadership has been woeful during the pandemic and singularly failed health care and other workers in ensuring effective PPE was made available to staff, ventilation adequate and proper risk assessments conducted."
He said a recent global report on front line workers and their protection from Covid did not rank the UK in the top grouping.
"The Scottish government should have known long ago about these failures to protect Scottish health workers yet was remarkably quiescent, gullible, and certainly ineffective in questioning the HSE leadership about their inactivity during the pandemic."
Bruce Shields, of Thompsons Solicitors, which is representing more than 100 bereaved families and survivors of Covid outbreaks in care homes and workplaces including Mr Alexander's family, said: "If the proper safety and infection control procedures had been in place, the widespread levels of infection we've seen taking lives and affecting the long-term health of thousands should never have been allowed to happen."
Around 40% of the firm's clients are the families of people who died after becoming infected in a care home, but the rest are people, or their families who caught the virus at work.
Slightly more than half of that group were frontline carers, but the remainder had jobs that could have been done from home or where employers made no attempt to follow safety guidance such as physical distancing.
Shields said: "Perhaps the public just don't realise that the spread of Covid-19 was not an inevitability. The truth is that this whole tragedy was preventable."
Labour's Shadow Health Secretary Jackie Baillie said: "NHS health boards have a legal duty to protect staff. They were required to carry out risk assessments under health and safety laws.
"A public inquiry must be a priority and I hope others will find the strength to come forward so we can ensure none of the mistakes that were made during the pandemic can ever happen again."
Scottish Conservative shadow health secretary Annie Wells said: "We will continue to push for an immediate inquiry to take place, to get the answers grieving families deserve."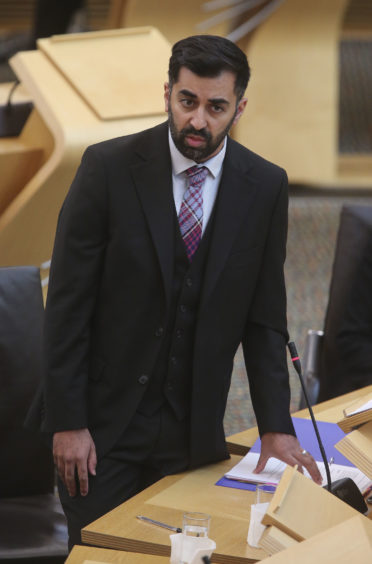 Health Secretary Humza Yousaf said: "Since the outbreak of the pandemic, we have put stringent protocols in place to ensure that infection prevention and control measures in hospital and other care settings are robust."
The Health and Safety Executive said: "Diagnosed cases are only reportable under RIDDOR  (Reporting of Injuries Diseases and Dangerous Occurrences) if there is reasonable evidence suggesting that a work-related exposure was the likely cause of the disease.
"There are clear legal duties for employers to report in this event. We clarified our guidance in May 2020, taking the pandemic into account. No changes have taken place to the reporting process."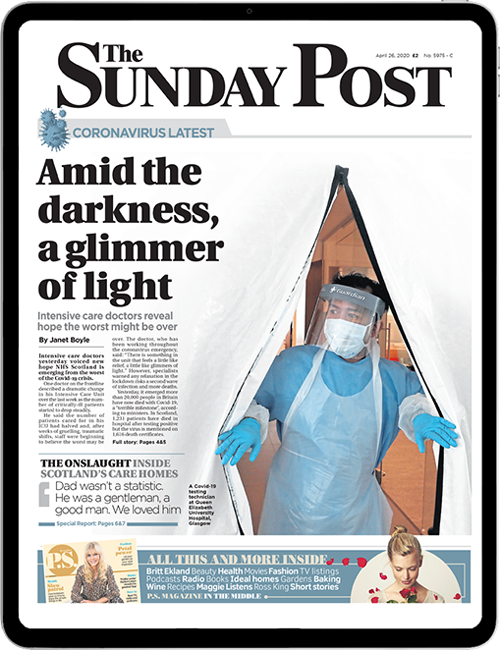 Enjoy the convenience of having The Sunday Post delivered as a digital ePaper straight to your smartphone, tablet or computer.
Subscribe for only £5.49 a month and enjoy all the benefits of the printed paper as a digital replica.
Subscribe