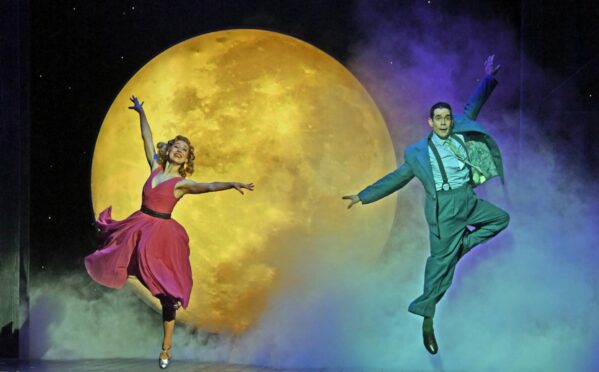 He has enjoyed a long West End career, appeared in one of the most successful films of all time, and rubbed shoulders with legends such as Sir Laurence Olivier.
Now, Duncan Smith is looking forward to returning home to Scotland for a Christmas show – 37 years after a festive stage production put him on the map.
Smith, from Helensburgh, will play the General in White Christmas at the Edinburgh Playhouse from Tuesday – but it was a 1984 role along the M8 at the King's in Glasgow that turned out to be a turning point in his career.
"I was in panto with Rikki Fulton, Walter Carr and Gregor Fisher, and it was one of the most fun jobs I've ever done," he said. "We had a blast.
"I had been doing an opera down south and came back home. Dad gave me the phonebook and said, 'Find yourself a job'. There was a chap I knew in Helensburgh who had been a professional, so I called and he gave me Rikki's number. Rikki put me in touch with the man who looked after entertainment at Glasgow City Council and I got the panto job.
"While I was doing the panto, I flew to London to audition for an opera company. I picked up a copy of The Stage, on the way, and saw there was an audition for Evita that day, so I decided to drop in on that, too.
"When I got back to the King's that evening, the cast all cheered and told me I'd got the Evita job – the London theatre had called my dad, who called the King's. It was all done in a day, and that's how I got into musical theatre. Sadly, Dad died the following year, so he didn't get to see me play Peron in the West End."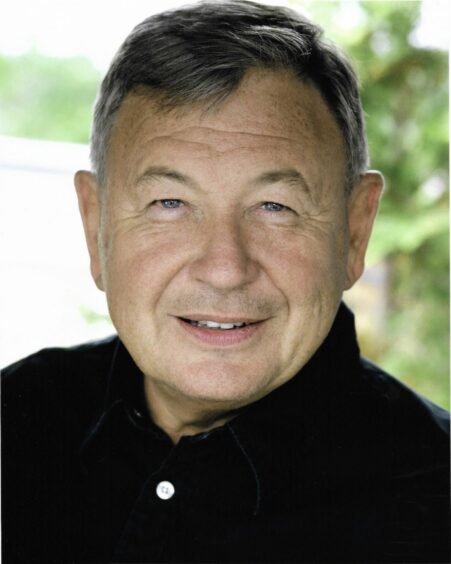 While in Evita, the theatre chaplain asked if he would sing at a memorial church service for Sir Michael Redgrave. Afterwards, he was invited into the vestry by Lady Redgrave.
"In came Lord and Lady Olivier, Dame Peggy Ashcroft, Sir John Gielgud, Sir John and Lady Mills, and we all chatted for about an hour. Olivier said he had to go to the toilet midway through my performance and he hoped I didn't think he was being rude. I thought, 'Gosh, I'm being apologised to by Sir Laurence Olivier'."
Up next was Chess, and Smith would be reunited with Abba three decades later on the Mamma Mia movie.
"My agent called to say I was wanted for the film, but I laughed because I don't do film. It turned out they had seen my picture and the director wanted me, so I spent a week filming at Oxford University for the graduation scene, and I caught up with Bjorn, who was also filming."
Smith had been touring in Europe with Fame just before lockdown and wondered if, at 66, the pandemic had retired him.
"But the phone rang and I was offered the General in White Christmas, and I thought it was a fabulous way to come back after lockdown – it's such a feel-good show, with wonderful Irving Berlin songs and a real spectacle for the audience.
"I love both film versions, and it's just such a fun and colourful story, with great music," explained Smith, who has been reunited with his Chess co-star Sally Ann Triplett, a former two-time Eurovision contestant, in the show.
Being in Scotland over the festive period will allow him to spend Christmas Day with his relatives in Helensburgh, and he is looking forward to returning to the Playhouse – if he gets a dressing room near the stage.
"The first time I played it was in 1995 with Marti Webb in Evita, and it was great. But because it's built on a hill, the dressing rooms are at the top, and it's a lot of flights if you're all the way up.
"When I did Chitty Chitty Bang Bang a few years ago, they had to put me in with the chorus boys so I didn't have such a trek to get to the dressing room!"
---
White Christmas, Edinburgh Playhouse, Tuesday until Jan 2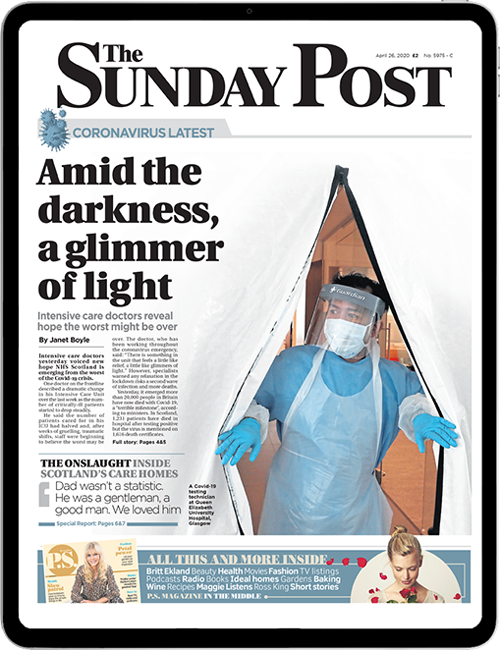 Enjoy the convenience of having The Sunday Post delivered as a digital ePaper straight to your smartphone, tablet or computer.
Subscribe for only £5.49 a month and enjoy all the benefits of the printed paper as a digital replica.
Subscribe