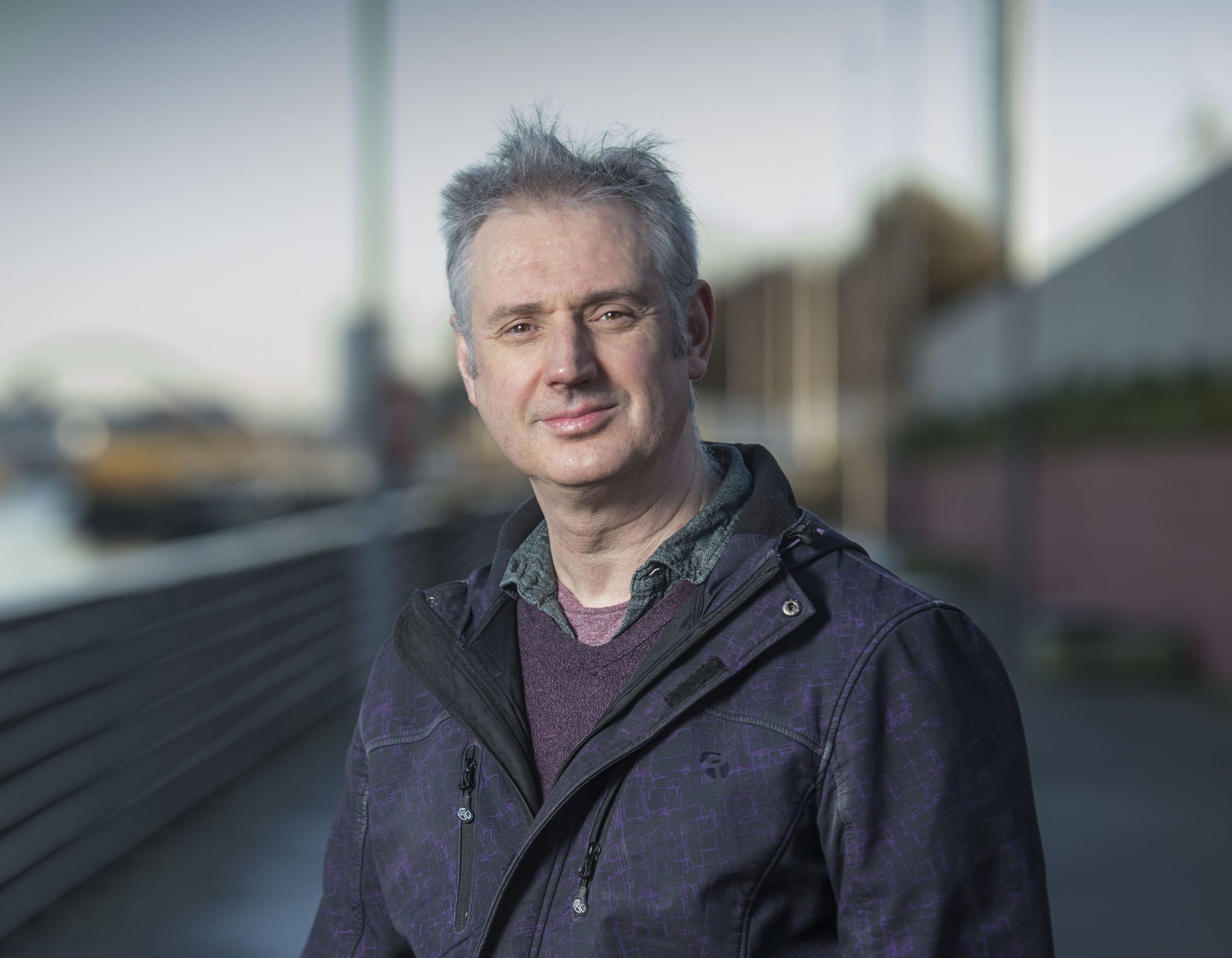 HE led the youth of Iraq on a musical journey of hope in the face of unimaginable adversity.
Now acclaimed classical conductor Paul MacAlindin is hoping to score a better future for the residents in Scotland's poorest neighbourhoods.
In 2008, the Fifer answered a plea from a teenage girl in Iraq hoping to find someone to help establish and lead the country's first National Youth Orchestra.
Spotting the story in a newspaper while enjoying a pint in an Edinburgh pub, MacAlindin responded immediately.
The 49 year old then spent five years harnessing the power of music amid the carnage of conflict in Iraq, uniting adults segregated by religion, language and ethnicity through the commonality of music.
The National Youth Orchestra of Iraq flourished against all odds in a country at the epicentre of conflict, performing in Iraq and around the world.
MacAlindin had worked with orchestras in Finland, America and New Zealand. But never in a war zone.
He said: "My immediate thought when I saw the article was, 'I know how to do this.' My second thought was, 'I know nothing about the Iraqis'. "All the reporting had been about the war, but not about the people who were victims of that war.
"And here was a 17-year-old pianist asking someone to help her start a national youth orchestra."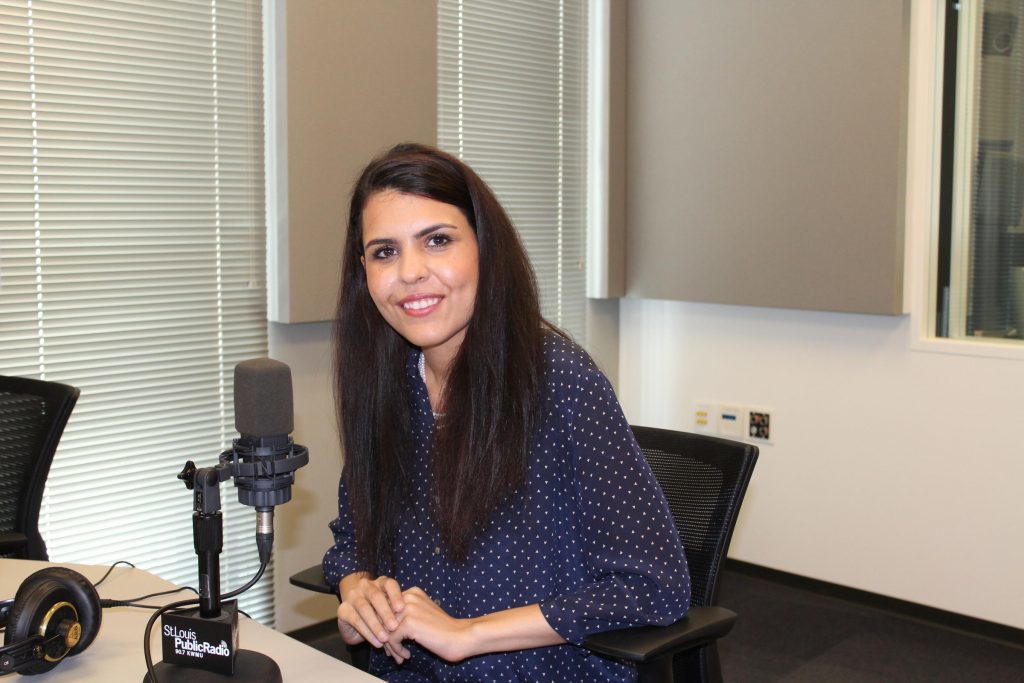 MacAlindin spoke with 17- year-old Iraqi girl Zuhal Sultan over Skype, and musicians auditioned by recording themselves and sending their videos online to the conductor.
He arrived in Iraq in 2009 to join a team of seven tutors, two interpreters and 33 musicians who'd come from all over Iraq – Sunni, Shia, Kurdish, Arab, Turkomen, Assyrian and Armenian Iraqis united by a shared love of music.
With funding from the Baghdad and Kurdush authorities, and the British Council, the NYOI quickly took shape, with two weeks to establish their base in Sulaymaniyah, Kurdistan, and work towards their first public performance 14 days later.
MacAlindin said: "These young people in Iraq were being told by Zuhal to do this and they were doing it. There was a massive act of faith."
Determined though they were, their limitations were unique.
"They had all come through a war," he said. "That wasn't necessarily apparent on the surface, but it was coming up through the sound.
"There was an intensity and anger, but that meant there was a real energy to work with and convert that into joy. The main focus was putting joy back into their lives.
"There was a massive intrinsic motivation in them. That came from the love of music, but also because they realised that with the music they could protect themselves from the chaos around them.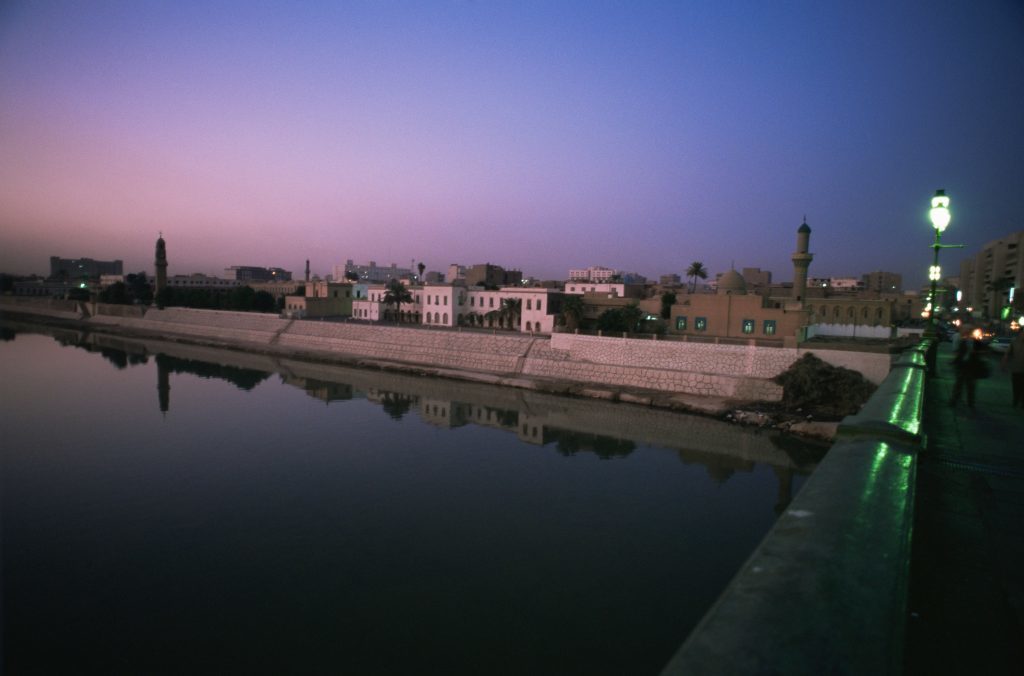 "They'd play by themselves in the safety of their homes, because a lot of the time it was too physically dangerous to step outside. If they were going to school they were sometimes literally stepping over dead bodies in the street."
Remarkably, in a country torn apart by factionalism and sectarianism, the unifying process of working towards a common goal reaped unimaginable rewards.
MacAlindin said: "The Arabs couldn't speak Kurdish. The Kurds couldn't speak Arabic. Only half of them could understand English.
"What Zuhal wanted was reconciliation. A Kurd sitting next to an Arab. Centuries of bad history.
"They can't physically talk to each other. The only way they could communicate was by playing the same notes through music, and that is emotionally binding."
The musician adopted the structure outlined in the international business bible Blue Ocean Strategy, deploying its theories so successfully that he'll be honoured by the Prime Minister of Malaysia at a prestigious international awards ceremony next weekend.
The Scot's work in Iraq also features as a case study in the follow-up, Blue Ocean Shift, which was released in September.
The NYOI faltered in 2014 after the Islamic State's insurgency. It still exists in name, if not currently in practice.
MacAlindin returned to Germany, writing the book Upbeat about his experiences in Iraq, before moving back to Scotland where his life took another unexpected turn.
Drifting from Invergordon to Glasgow, the conductor landed in Luath Street in the heart of one of Glasgow's most socially challenged communities. There he set about putting some of what he learned in the Middle East to work on the southside of Glasgow.
"Luath Street is right slap bang in the worst part of the area of multiple deprivation in Govan," he said.
"I started looking at the situation around me, and realised that what I could bring to the table in this situation was an orchestra designed from the ground up to help tackle the problems of multiple deprivation, buildings skills and most of all self confidence."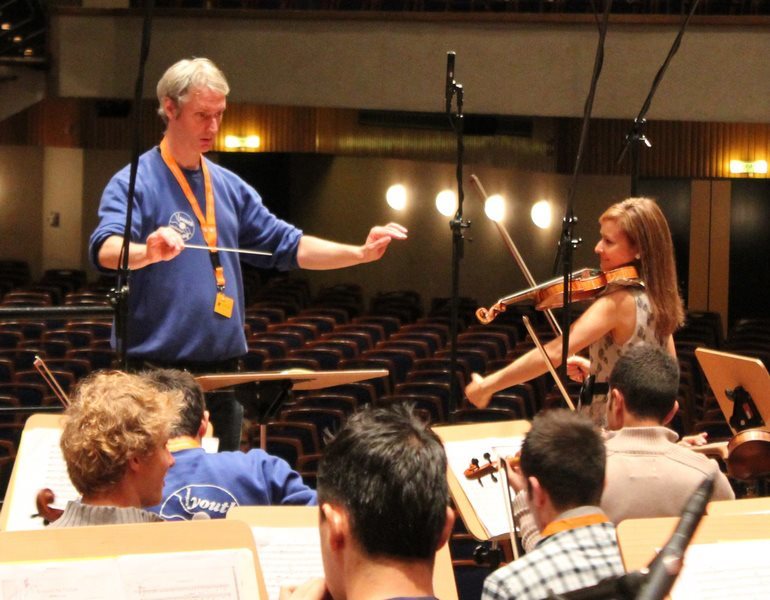 With that goal in mind, and again guided by the anti-competition principles of Blue Ocean Strategy, he established The Glasgow Barons in May, a name inspired by the shipbuilding barons of Clydeside community's proud heritage.
The Glasgow Barons is formed of freelance professional musicians aiming to create access to the arts among the people of Govan, whether watching, listening or playing.
A 10-week programme of workshops in Govan High School culminates this week with a classical concert featuring school pupils performing alongside the Barons.
MacAlindin is determined this is only the beginning.
"There are agencies in the community like Sunny Govan Radio and Govan Housing Association who are doing good work, and we aim to keep working with them," he said.
"I know how a music project boosts self confidence and creates positive outcomes for communities.
"That's important not just for kids but for asylum seeker families dealing with racism or not having any English.
"In 15 years time I'd like to see every kid walking down Govan road with an instrument case. That's my goal.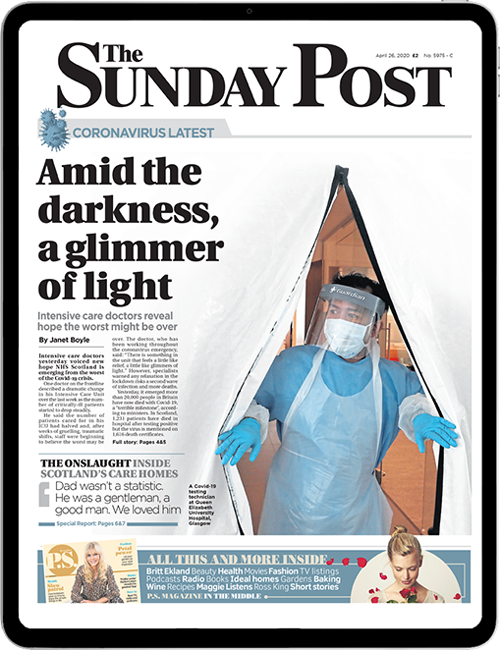 Enjoy the convenience of having The Sunday Post delivered as a digital ePaper straight to your smartphone, tablet or computer.
Subscribe for only £5.49 a month and enjoy all the benefits of the printed paper as a digital replica.
Subscribe