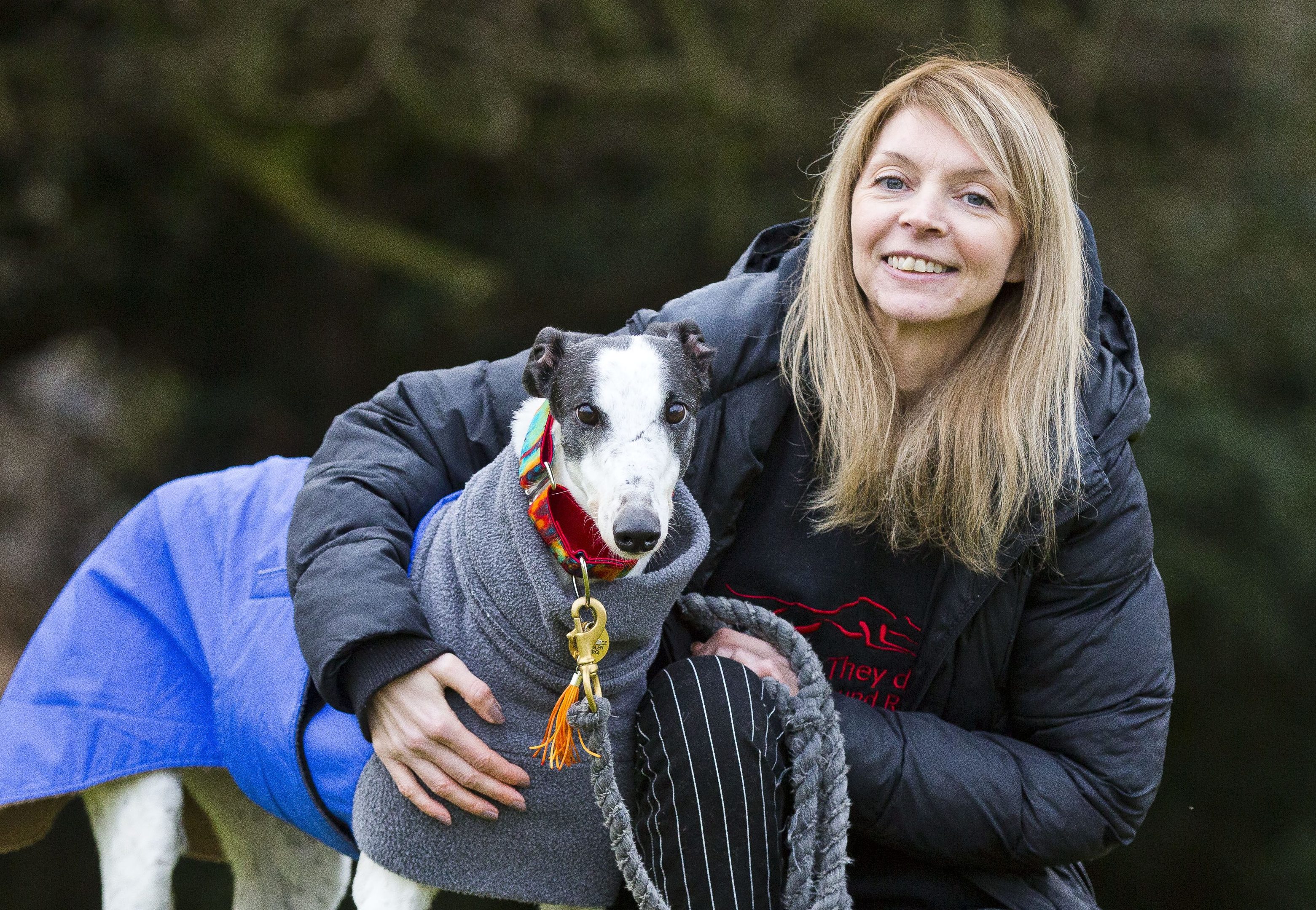 WHERE she came from is a mystery.
But a single tattoo on greyhound Hope's ear offers a clue – confirmation she was a racing dog and competed in either the UK or Australia.
Her owner Jacqui Honeyman said: "There looks like a faded 'T' on her ear that points to her being from the Australian state of Tazmania, where dog racing is still popular.
"But it's hard to make out.
"I don't even know how old she is.
"She could be around seven or eight but I don't know for certain.
"But one thing's for sure.
"Wherever she came from – she ended up going to hell."
Hope's incredible story might take in a pit-stop in hell but it doesn't end there.
Instead it ends in salvation in Glasgow, where she now lives with 39-year-old Jacqui.
Her future looked a lot different just five months ago.
In July, Hope was being transported in a tiny cage to a slaughterhouse in China 5000 miles away.
Activists – who frequently mount dangerous raids on abattoir-bound lorries to liberate dogs like Hope – spotted the van travelling through China and rescued nine greyhounds.
Campaigners say retired greyhounds from the UK are being sent to China and held in horrific conditions before being killed for their meat.
While greyhound racing is banned there, in the autonomous region of Macau – a sort of Chinese Las Vegas – the sport has exploded in popularity in recent years.
It has meant soaring demand for racing dogs.
Chinese organisers buy pedigree greyhounds from countries where the sport has long been established – countries like the UK, Ireland and Australia.
The greyhounds are then mass bred to race and those who don't make the grade are slaughtered.
Dangerously thin, crammed in a tiny cage and battling a potentially lethal viral illness, Hope was quarantined before she was allowed to travel out of the country alongside the other dogs earlier this month.
Her saviour was Kerry Elliman, a greyhound activist from Birmingham, who covered the cost for the treatment in China for all the dogs before paying £9000 for them to be transported to the UK.
Mum-of-one Kerry – who says it costs just £15 to care for each dog in China before flying them to the UK – had already arranged to give one of the rescued dogs to Jacqui.
She said: "It was such a relief to get them to the UK. Animals don't deserve to be treated that way. A way of tackling it would be to ban dogs like greyhounds being exported abroad."
Kerry might have an unlikely ally in the Greyhound Board of Great Britain, which regulates racing in the UK, the sport she despises.
A spokesman for GBGB said while exporting retired greyhounds wasn't against the law they were supportive of any efforts to ban retired racers going to China and would take action against any trainers who were involved in the export.
Jacqui, who has rehomed and adopted dozens of greyhounds, lurchers and rescue dogs from abroad in the last 11 years, said: "It's a bit of a Christmas miracle when you think about it.
"From living in a tiny cage in China to roaming free in the parks of Scotland. She's just so happy now and has such a sweet nature.
"You can't believe it's the same dog that would have gone through such a nightmare. Exporting greyhounds to China should be stopped immediately."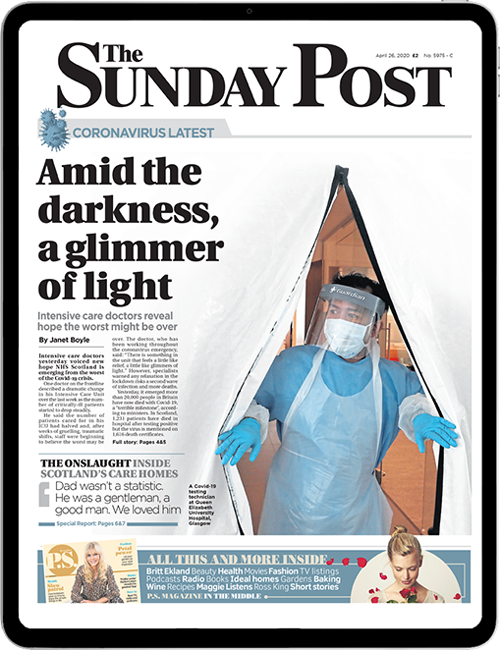 Enjoy the convenience of having The Sunday Post delivered as a digital ePaper straight to your smartphone, tablet or computer.
Subscribe for only £5.49 a month and enjoy all the benefits of the printed paper as a digital replica.
Subscribe