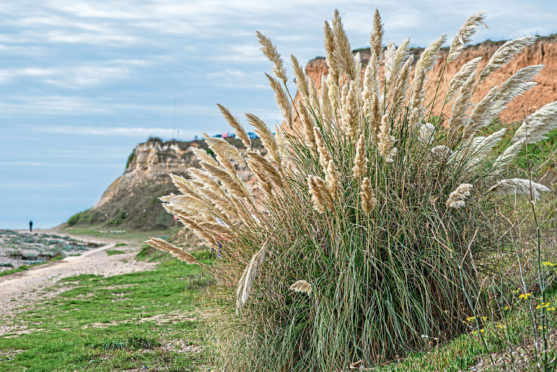 Agnes Stevenson heads to the unforgiving seaside to marvel at the plants that somehow flourish in the harshest and most exposed of settings.
A couple of seaside walks in recent weeks have turned my attention to those plants that flourish along our shorelines and how effective they are at coping with a constant battering from salt-laden winds.
I live just a mile from the Ayrshire coast and on a clear day there are magnificent views of Arran. Visit here on a windy day however and you'd struggle to stand upright, yet gardens all along this stretch of coast manage to flourish despite the harsh conditions.
They do it by working with a tried-and-tested palette of plants that are adapted to growing in harsh and exposed conditions. Some, like pittosporum which is a popular choice for hedges, have thick, waxy leaves that don't succumb to windburn, while others such as phormiums can survive even if their strappy leaves become shredded. Pampas grass can be hard to place, but it looks very much at home in coastal gardens where it mimics our native maram grass and because the soil near the coast is mostly free-draining and low in nutrients, the pampas grass doesn't become invasive.
Sea Holly too loves free-draining conditions and in the wild, the small pink flowers of sea thrift can be spotted on rocky cliffs where soil is almost non-existent, making this a good choice for gardens where the soil dries out very quickly.
To extend the range of plants that can be grown in seaside gardens you need to create a windbreak and there are a couple of spiny shrubs that won't just shelter your plants but will also provide a safe haven for small birds.
One of these is Rosa rugosa, which in Japan is known as the beach rose for its ability to grow on pure sand. The other is Sea buckthorn, which at this time of the year is covered in bright orange berries. Both of these shrubs grow into dense thickets that help to filter the wind, allowing all kinds of smaller and more delicate things, such as cornflower and Californian poppies to thrive. These and other cheerful annuals are useful for growing in gravel, where they will happily self-seed, returning every year.
On a windy day any coastline will feel chilly, but most see little if any frost and that allows some very exotic-looking plants to flourish. The most distinctive of these is the Chusan palm, Trachycarpus fortuneii, and while a spell of blustery weather may leave it looking ragged, temperatures seldom get low enough to actually kill it.
Cordylines and agaves too will feel quite at home and many varieties of Kniphofia will also thrive. The best known of these South African natives is the Red Hot Poker, but there are others that are smaller and have more subtle colours. If you want to grow a show-stopper try Echium candican… its tall spikes of blue flowers will wow everyone.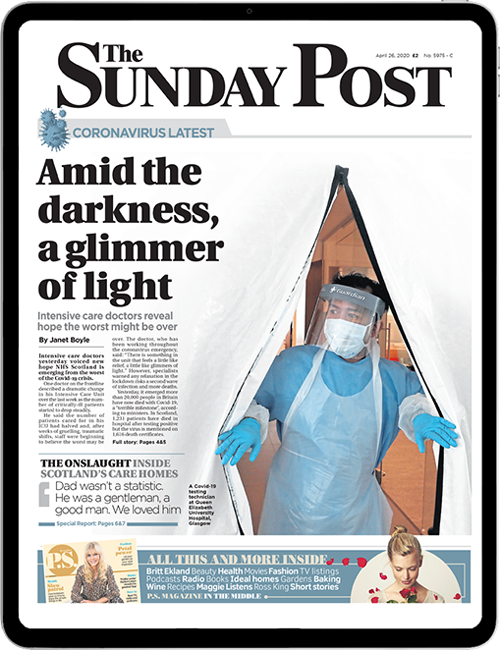 Enjoy the convenience of having The Sunday Post delivered as a digital ePaper straight to your smartphone, tablet or computer.
Subscribe for only £5.49 a month and enjoy all the benefits of the printed paper as a digital replica.
Subscribe