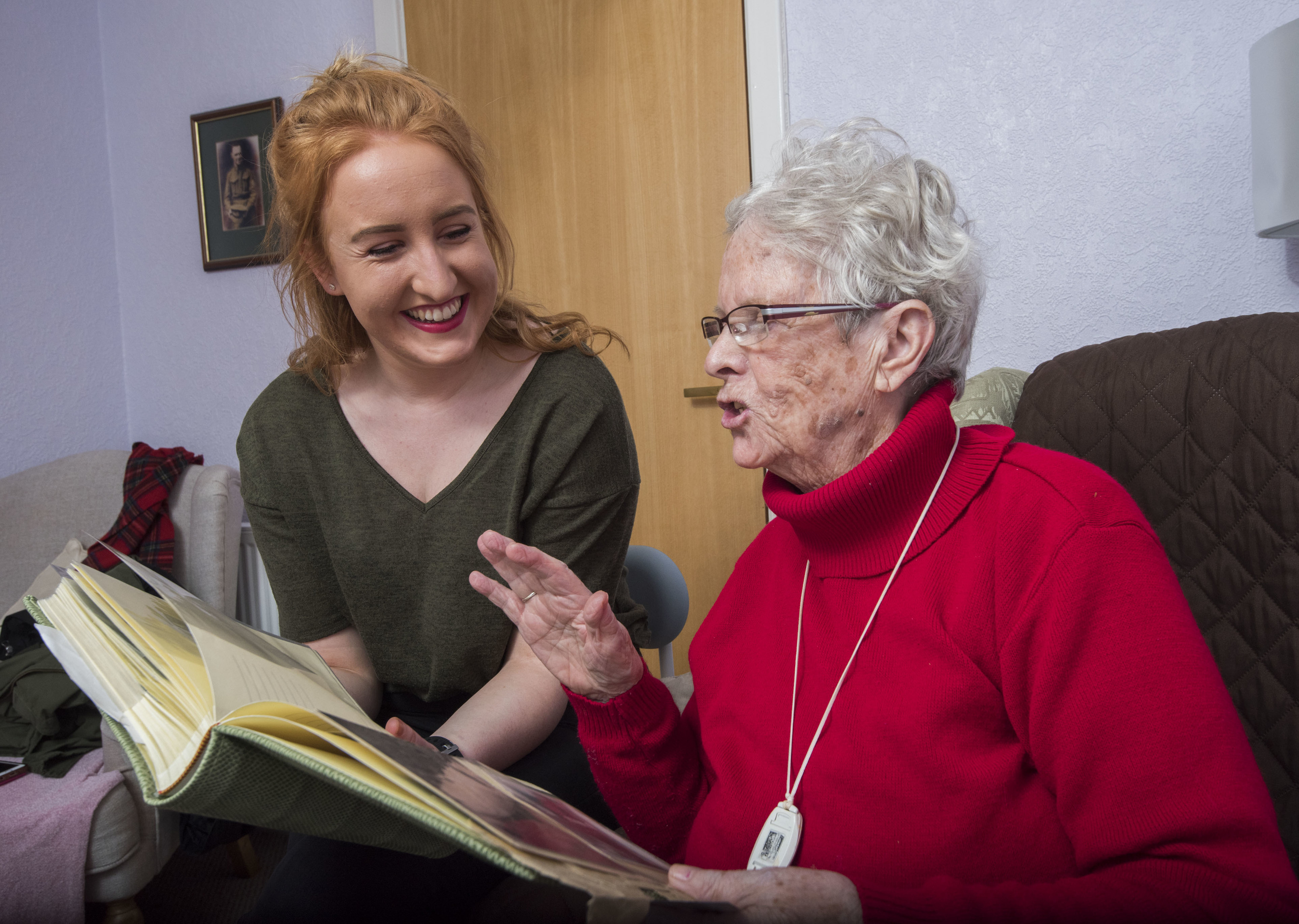 ON a Thursday evening, many students might be meeting up with friends as the weekend beckons.
But 23-year-old Amelia Johnston, from Belfast, who is in her fourth year of studying medicine at Dundee University, is busy cooking dinner for 86-year-old Zena Ware – a lady who, this time last year, she didn't know but now visits at least once a week as part of the Meal Makers scheme.
Here, they share why their get-togethers have become so much more than just dinner.
---
'I call her my Scottish granny because we clicked straight away'
LIFE is busy for fourth-year medical student, Amelia. But that didn't stop her pausing to look at a poster she spotted early last year looking for volunteers to make meals for an elderly neighbour.
She said: "I always come away from Zena's with a huge smile on my face.
"I love cooking and meeting new people. She lives in the street next to mine so it's perfect. I see her every Thursday."
Amelia enjoys the comfort of Zena's warm home, in contrast to her cold student flat, but in her elderly neighbour, she has also found a close friend.
"I didn't know what to expect when I first visited Zena, but she made me feel so welcome and I ended up staying and chatting for an hour and a half. We just clicked. Now I call her my Scottish Granny because we get on so well.
"She's travelled so widely that I try to keep the dishes varied for her. I make the food at home first then take it round to her warm on the plate."
Amelia can see the difference her visits make to Zena.
"She really enjoys the energy of younger people so I've brought both my sisters, who are also studying in Dundee, to meet her, along with my flatmates and my friends.
"She's so young at heart, she loves to be involved with all of us.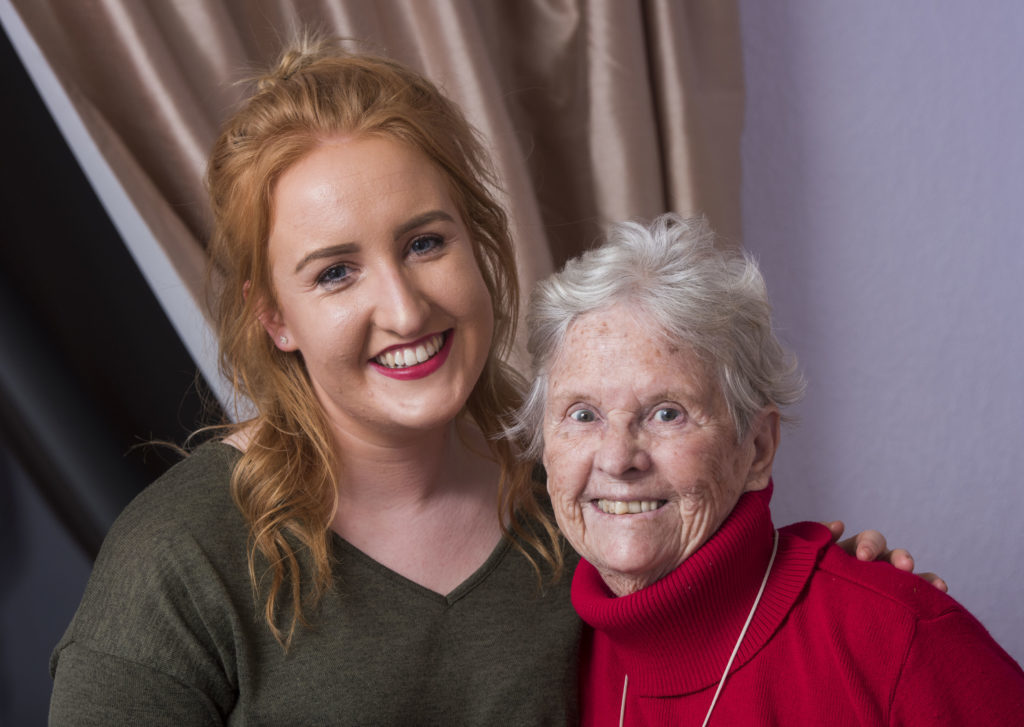 "I sometimes take her in a taxi to the supermarket to do her shopping and we've been for coffee together.
"She likes to know everything that's going on and she tells me to come over any time. 'My heating's always on,' she'll say.
"To talk to someone with so many years of wisdom and experience helps you put life in perspective."
---
'I get to share all my memories and adventures, from falling in love to travelling around the world'
LISTENING to the young people around her chatting away is a reminder of Zena's own youth.
Aged 18, she met her late husband Michael, then an apprentice at the RM Condor naval base near Arbroath.
It was to be the start of what turned into the happiest of marriages, spanning six decades and taking them to the far corners of the globe together.
But it wasn't love at first sight.
Zena recalled: "We met in the Marine Ballroom. He asked my friend to dance. We then went out as a foursome with a friend of his who ended up in Stracathro Hospital with glandular fever.
"Michael and I would hitchhike to visit him. That's when we fell in love."
They were soon married and, together with their two daughters, life in the forces took them to Buckinghamshire, Plymouth, Wales, Nottingham and Norfolk where Michael retired, aged 60.
Zena added: "In 1958, we moved to Rhodesia, where my daughter was living, for five years.
"My eldest daughter was living in Canada by that stage so we moved to Alberta."
The couple settled in British Columbia where they lived until Michael's death in 2013.
Their retirement years were filled with adventure as the pair would go on cruises and also helped train missionaries.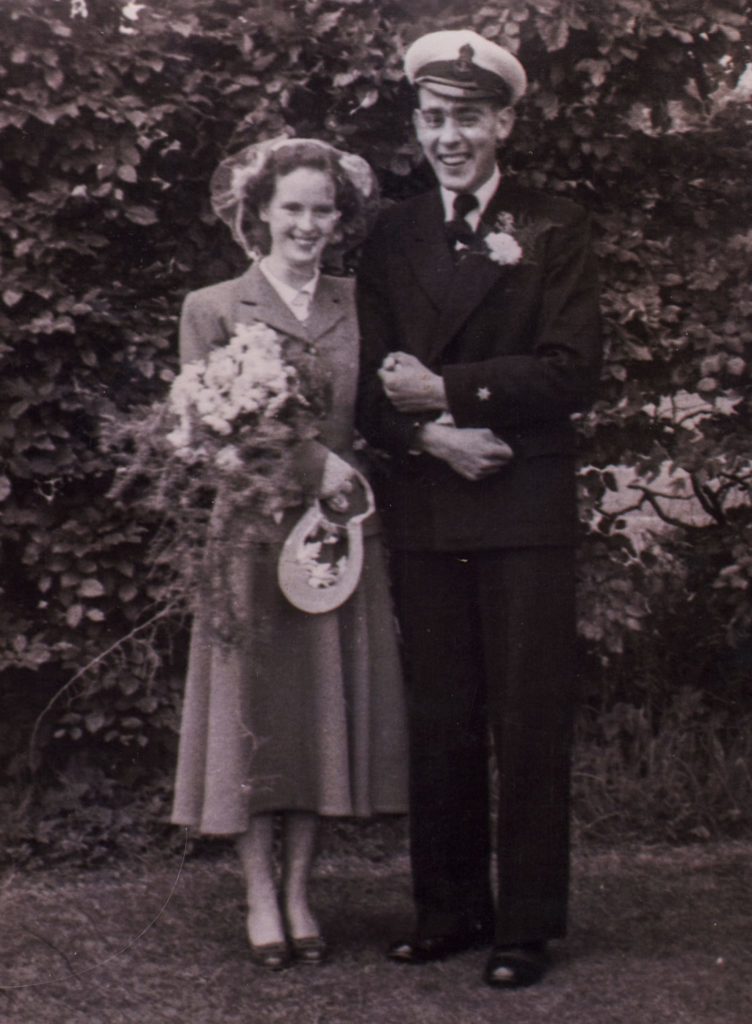 She said: "I've crossed the Atlantic four times. I've been from Canada to Polynesia and Peru.
"When we were 80, we spent three months in Hawaii with Youth With A Mission, where they train missionaries, and went on to the Philippines, visiting prisons.
"Mike used to call me Titch. His last words to me were 'Titch, what a life we've had together.' And we had."
Zena moved back to the UK in 2014, after suffering a stroke.
At first, she stayed near her youngest daughter in Wiltshire, before moving to Dundee where she now lives in sheltered accommodation.
It proved difficult to adjust at first.
"It was hard when you've been used to green trees and open landscapes. It's lonely," she said.
Her stroke has left her weak down one side and she can no longer cook.
When Zena saw a leaflet about Meal Makers – mealmakers.org.uk – the charity which brings together those who love to cook with an older neighbour, she expressed interest. So when Amelia knocked on her door in April last year, holding a hot plate of gammon, potatoes and vegetables, it was a welcome sight.
"To have hot food delivered is fantastic and Amelia is such a wonderful cook," she said.
"That first evening I told her all about my life and the adventures I've had.
"I like to eat a variety of food and she wants to make me things I enjoy. She made me curry last week. I was longing for one and it was wonderful."
Their time together is a weekly highlight for both.
"I look forward to Amelia coming as she's a real friend," Zena smiled.
"I tell her about the old days, and she tells me about training to be a doctor and what's happening with her friends. Amelia makes me feel I can make friends on my own, and that I can give again.
"I get angry with old people who criticise youngsters. If we spend time with them and join in their lives, we appreciate them more."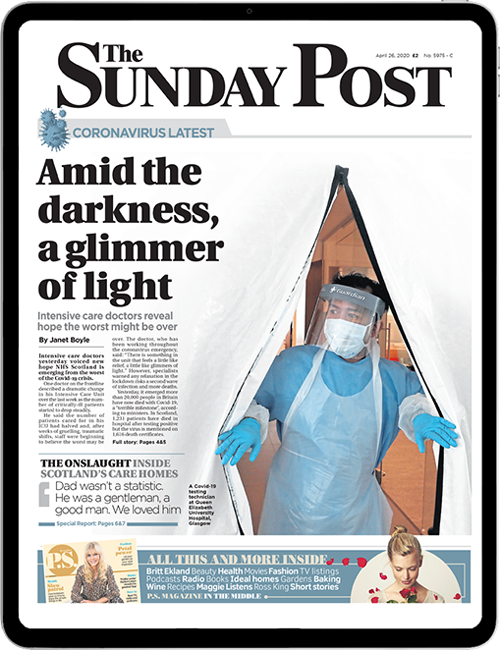 Enjoy the convenience of having The Sunday Post delivered as a digital ePaper straight to your smartphone, tablet or computer.
Subscribe for only £5.49 a month and enjoy all the benefits of the printed paper as a digital replica.
Subscribe