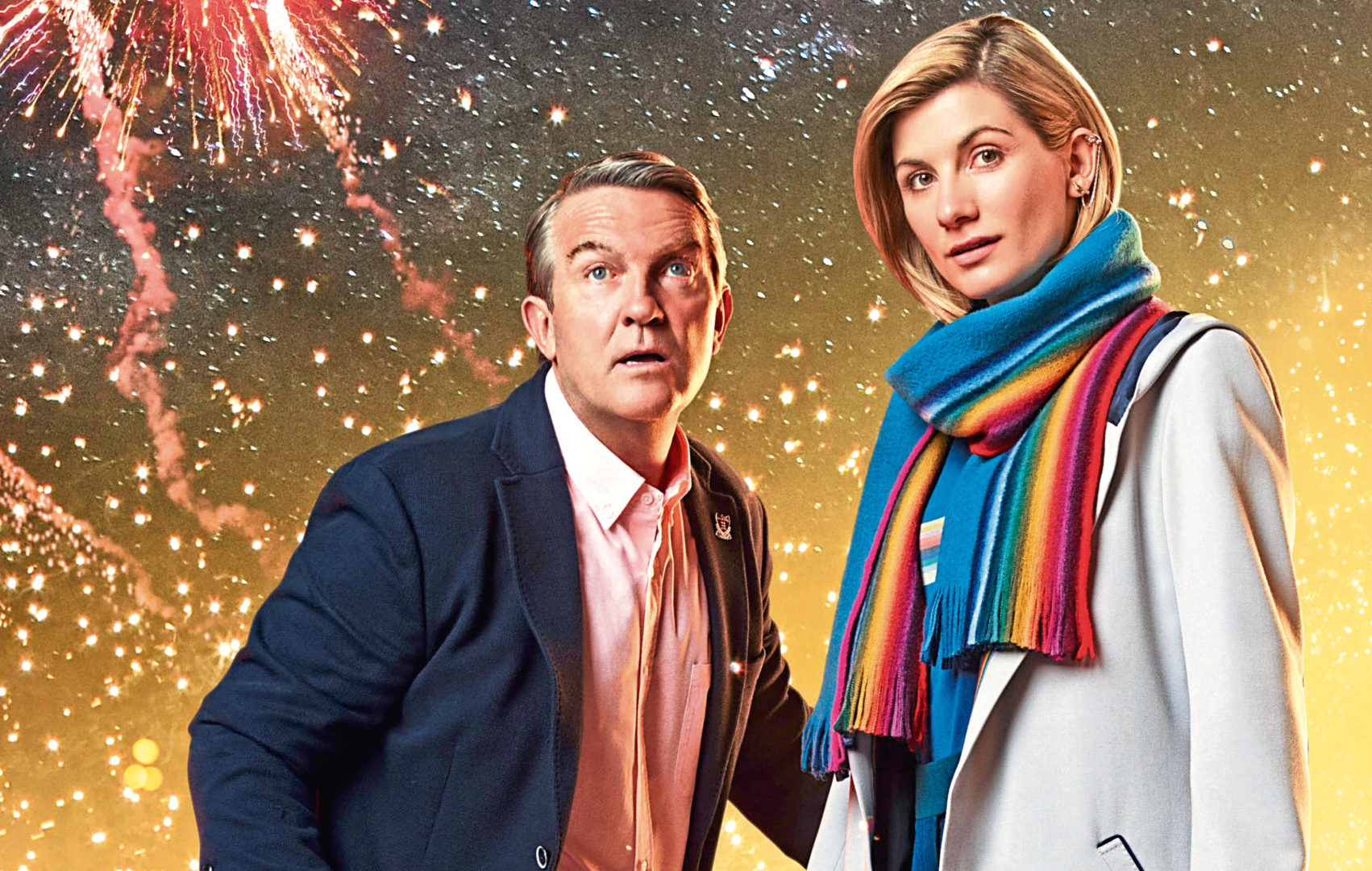 BRADLEY WALSH could be returning to Coronation Street. But then again, he could be the next James Bond. Yes, really! Well, sort of…
Bradley is as unpredictable as both of those possibilities, which is why the Chase ace has also starred in Doctor Who and is set to return to our movie screens as a football coach.
"I have always been a sort of odd-job man," says Bradley.
"I don't mean the Oddjob character in Goldfinger, it's just that since I was in my early teens, I have had an assortment of jobs to bring in some money for the family. As I've got older, I've never really got away from thinking that it is good to have a variety of hats to wear.
"Before I left school, I worked for a bakery and had to start very early in the morning. Then when I left school, I was a sheet metal worker, an engineer, a footballer, and I became a Bluecoat at a holiday camp. I could have been a Redcoat but blue suited me better! That was just the start of my career.
"I have always been busy. I like being busy. I was heading towards being a professional footballer with Brentford but an ankle injury put paid to that, so I became an entertainer.
"You have to be busy when you are in showbusiness. You are always working on something, while also working on the next something.
"You just have to make sure that you always enjoy what you do.
"I like to enjoy every single day and help everyone else to enjoy their day too."
Football has always been a great part of Bradley's life and there are plans afoot for that to continue.
"I really wanted to be a professional footballer but it was not to be," he says sadly.
"I play in charity matches whenever I can, and I also got to play the football coach Dave Dodds in Mike Bassett: England Manager, which was good fun. Pele and his fellow Brazilian Ronaldo (not the Portuguese one!) were in it too."
There is a rumour that there will be a sequel on our screens before long.
"It's a bit more than a rumour," reveals Bradley. "Ricky Tomlinson is back as Mike Bassett, and I am Dave Dodds again. There are a few football stars in it too, and I think people are going to like it.
"Variety is the spice of life.
"I think it is the same for actors. Some like to appear in the same kind of role because it suits them, then there are others like me who like to have a go at all different roles.
"Being in Doctor Who was brilliant," adds Bradley, who played one of the Doctor's companions, Graham, in the recent season.
"I was totally a fan of Doctor Who when I was a kid. I think it was William Hartnell in the original black-and-white series that hooked me.
"I loved it and played it all the time, talked about it incessantly. Mum and Dad even bought me a battery-operated Dalek, which I played with all the time!
"It's funny how things turn out.
"I would never have dreamed then that one day, I would be appearing in Doctor Who, but here we are. I could not be more excited about it.
"We were filming in Cardiff, and I was going backwards and forwards to the ITV studio to record The Chase, which is an all-day job as we film three episodes in a day.
"To be honest, I am such a Doctor Who fan that I was excited every day we were filming and I couldn't wait to see it on my own television at home."
So, Bradley is still acting, still presenting London Palladium shows and still Britain's most popular quiz show presenter – but for how long?
Could be perhaps be returning to Coronation Street? He played Danny Baldwin, although the character was originally called Viv. It was changed at Bradley's request, as his dad was named Danny, and Bradley was often called "young Danny" as a lad.
"I enjoyed Corrie," he says. "Danny was a good character and became quite popular in a short space of time.
"The only problem is unless you are just making a walk-on appearance, you have to commit yourself to a lengthy stay and that's very difficult for me.
"If the time was right for the producers and they wanted Danny Baldwin back in the Street, then I'd be pleased to consider it.
"You do have to put the time in though and that is often difficult. The scripts come four months in advance, so the timing has to be absolutely right. It's a bit like the alignment of the moon and the stars to get it right. Perhaps Corrie's even more important than that… I'm starting to sound like Bill Shankly now!"
There is one role Bradley would like, but that has so far eluded him.
"I think I would be a really good James Bond!" he says, rather tongue-in-cheek.
"I tick all the right boxes – I can count to seven for a start. I know the difference between shaken and stirred, and when you think of the most outstanding of Bonds – Sean Connery and the late dear old Roger Moore – I am younger than them.
"I'm not so good with the karate, but I can produce a mean lamb chop. What more could you want? I'm waiting by the phone. The name's Walsh… Bradley Walsh!"
Does this mean that Bradley's days as award-winning host of The Chase are numbered?
"Not a chance," he smiles. "I love it. Every show is fresh because you meet so many great people from all walks of life. I love it when they win, and share their disappointment when they lose. It is just a great show. You think it might start to lose popularity, but it doesn't."
Of course anything can happen.
"That's one of the nice things about life – it is full of surprises," says Bradley. "When I was playing football for Leavesden Hospital, out of the blue a bloke came up to me and asked if I would like to be a professional. What a question? From nowhere, I signed professional forms and found myself pulling on the shirt of Brentford. You never really know what's around the corner – except another corner of course."
Bradley is one of the most popular stars on our screens and has a busy workload, but he seems so relaxed.
"I sleep well and I eat the right things," he explains. "I try not to have a complicated life. That's one of the reasons why I have never had a credit card. They can make life complicated so I leave them alone.
"There are also a lot of people who help me do what I do – my family for starters. I couldn't organise myself as well as I am organised without a lot of support, and I am grateful to them all for keeping me going otherwise I would just be chasing around…"
Sounds like time to meet The Chaser.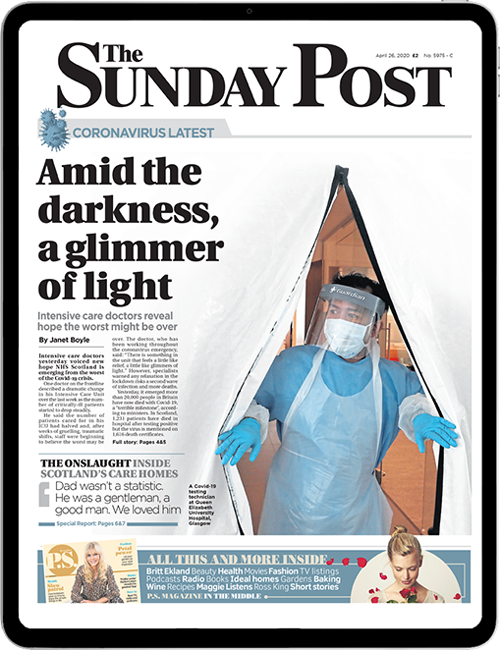 Enjoy the convenience of having The Sunday Post delivered as a digital ePaper straight to your smartphone, tablet or computer.
Subscribe for only £5.49 a month and enjoy all the benefits of the printed paper as a digital replica.
Subscribe