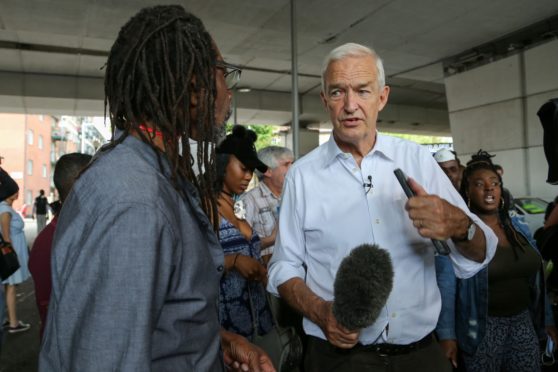 The development of workable coronavirus vaccines in just eight months is testament to the brilliance and expertise of scientists around the world. Now, Alan Rusbridger believes the world needs journalists to step up to the mark.
The former newspaper editor turned academic believes misinformation and conspiracy theories about the vaccine sweeping the internet means trusted and reliable sources of information are more important than ever. They are, literally, a matter of life and death.
As countries around the world prepare mass immunisation against Covid, online many are questioning the dangers of the virus, the benefits of lockdown and the safety of vaccines.
Mr Rusbridger, who edited the Guardian, said: "This ought to be the test moment for journalism. If we don't get people to take the vaccine, then vaccination is not going to work. There's an awful lot of misinformation and rubbish around about vaccination, just as there has been about many aspects of the pandemic.
"It's vital that, for society to work, there are some people who are trusted to say, 'This is the evidence on which you should make your mind up.' When there is a complete breakdown of that, as I think there certainly has been in America, with the president saying the New York Times is fake news and people should believe him, then society can't work.
"A pandemic is a very good example, as is climate change, of how nothing works unless you know what's true and what isn't true."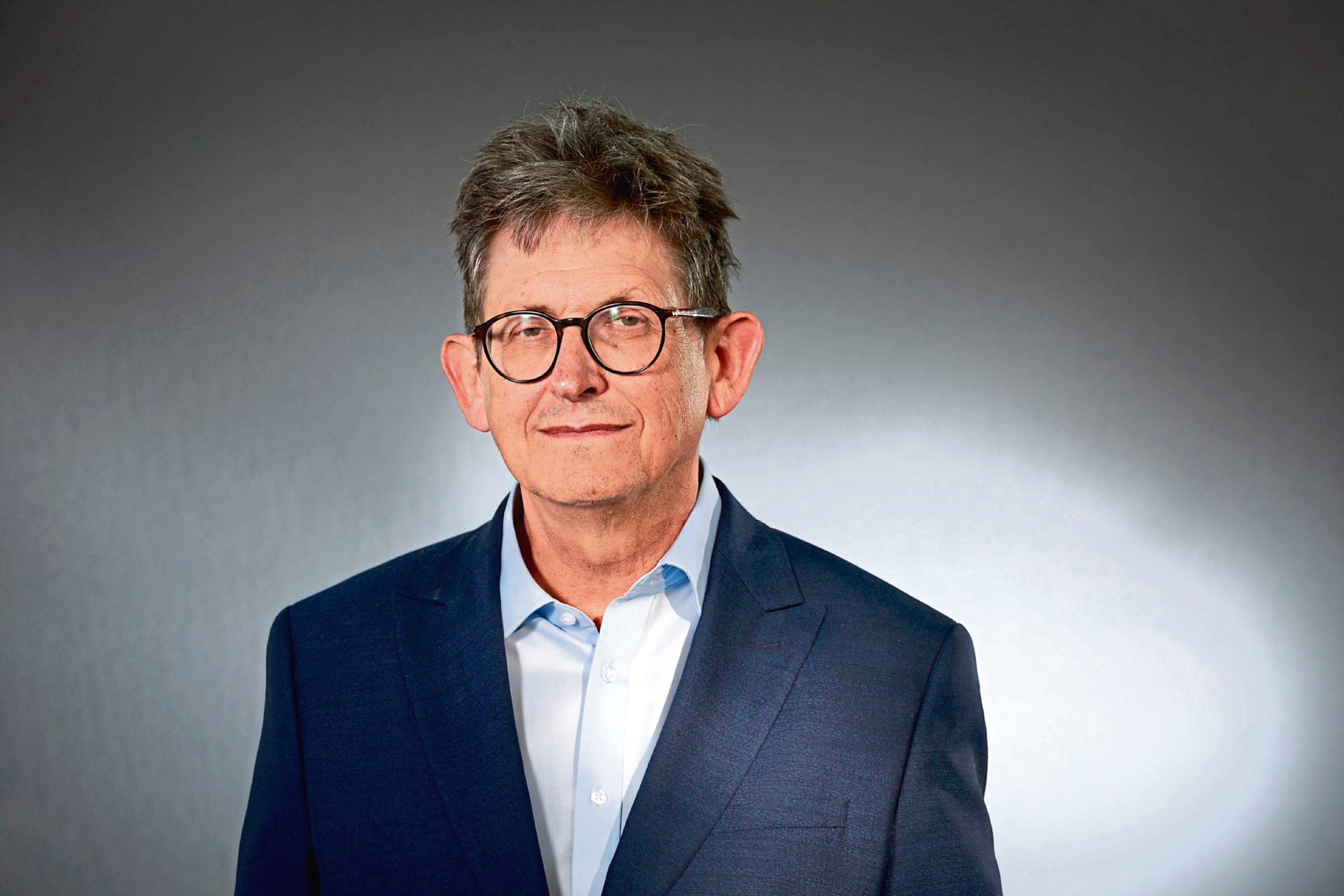 During the pandemic, journalists have uncovered a range of stories questioning the official response, from Boris Johnson's chief adviser Dominic Cummings breaching lockdown rules to the disaster in our care homes and huge PPE contracts being awarded to companies with links to ministers.
Mr Rusbridger, whose new book examines how and where good information is found and tested in the unregulated digital world, said: "Billions have been given away to people who apparently have no experience, some of them with apparent close connections with people in government. That has been a really good exercise in holding power to account."
He was editor-in-chief of The Guardian from 1995 to 2015, a period when the newspaper helped break a number of stories including Edward Snowden's revelations around government mass surveillance and the Panama Papers.
Today, he remains a passionate advocate for investment in investigative journalism.
He said: "At The Guardian we did brilliant investigative work – taxation, torture, rendition, toxic dumping, slavery, WikiLeaks. When we then went to the readers and asked them to make a contribution, they said that if we were going to do journalism like that they would pay for it.
"Investigative journalism became the business model, and that I think should be an inspiring message for young journalists. There are too many people in the industry who think, 'let's get rid of the investigative team first because they're the expensive bit. Let's do churnalism, which is processing the stuff in the cheapest way.' But readers are never going to pay for that."
Mr Rusbridger criticised cuts in local newspaper journalism, which, he fears, meant the concerns of residents of Grenfell Tower about the building's safety before the fire that claimed 72 lives were missed. He said: "The hollowing out of local journalism meant that the patch including Grenfell was covered by a reporter who lived 40 miles away.
"We've also seen that in America where whole areas of the country are not being covered any more. With these information deserts when nobody is noticing what's going on any longer, we shouldn't be surprised that social media is stepping into this vacuum.
"It's all happening for completely understandable reasons. We understand there is an economic crisis as well, but the result is newspapers' traditional function as the glue between the citizen and the elite has been weakened."
Mr Rusbridger, now the principal of Lady Margaret Hall, an Oxford college, said that "very few, perhaps none" of his students buy a newspaper.
"Quite a lot of them see news in their Facebook feed or on TikTok, Snapchat or Reddit. You probe them and ask, 'Where does that news come from?' They say Facebook. When you say, 'Facebook doesn't have any reporters, where did it come from before Facebook?', they look blank. There's a real need for media literacy in schools.
"By the time someone is 18, they ought to have been taught to be sceptical about sources of information. Just as they would be taught in history lessons about different versions of history, it is really important teenagers are taught that there are different versions of reality and they ought to be given the tools for working out how to negotiate information in a digital age."
Looking to the possibility of another referendum on Scottish independence, he said newspapers should learn from past mistakes when covering campaigns. He said: "In referendums, when you're asking for each individual to be well-informed enough to make a direct judgment on an issue, that's classically when you need journalism to step up to the mark.
"What you would expect of journalism is to say, 'Here's the arguments on both sides. We're going to lay them out fairly for you to be able to make an informed decision.' I think in any referendum, including if there were to be another Scottish independence referendum, that's what newspapers ought to do."
---
Journalists must stop being jailed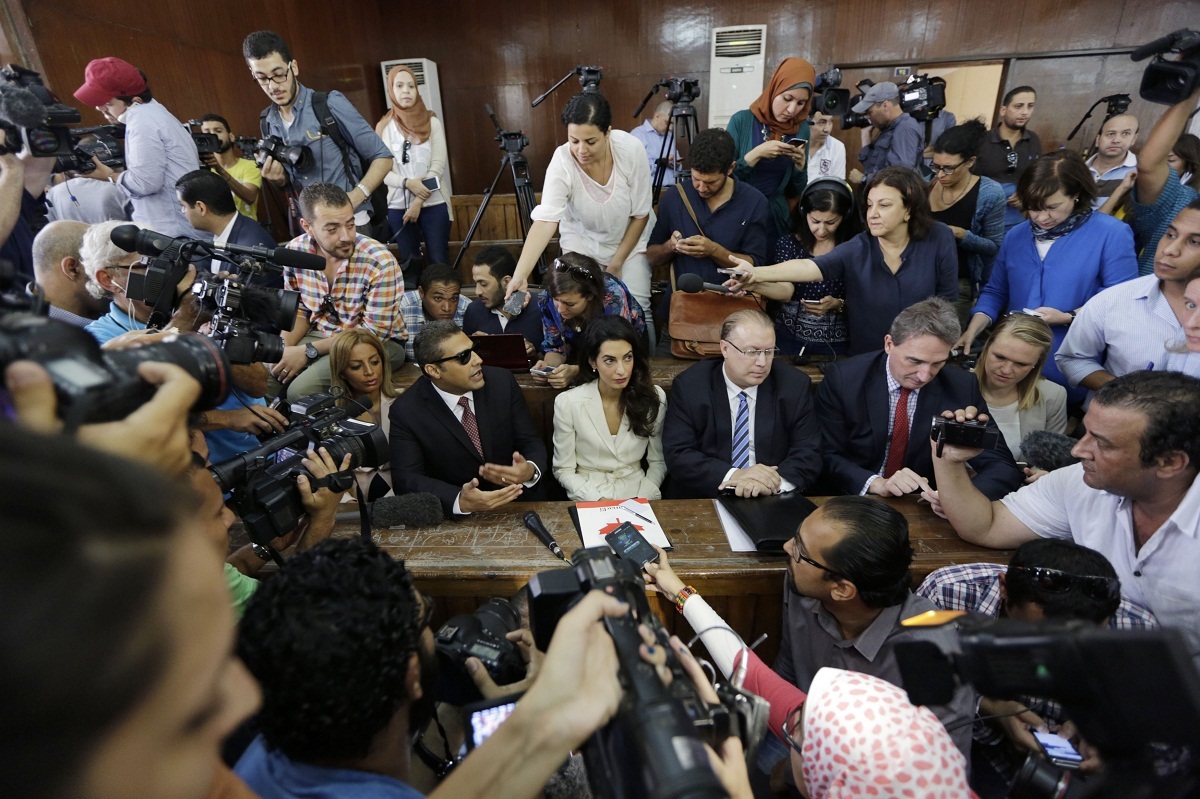 Human rights lawyer Amal Clooney has called on governments around the world to act to stop the imprisonment of journalists.
Journalists can be among those prosecuted for blasphemy in 40 countries, and in six of those nations insulting religion can carry the death penalty. Ms Clooney spoke out against laws used to silence the media in an address to the World Press Freedom conference 2020.
She said: "I've defended journalists all over the world who have been imprisoned just for doing their work. In so many countries around the world there are still too many laws that allow journalists to be sent to prison for speech or for what they write."
She added that countries which defend press freedom should take steps to protect vulnerable journalists and punish those who abuse them.
---
G is for Grenfell
An extract from News And How To
Use It by Alan Rusbridger
In the middle of the night on June 14, 2G017, fire engulfed a tower block in the heart of the Borough of Kensington and Chelsea. The 24-storey building was a pocket of poverty within an extremely affluent area of London.
When a throng of reporters arrived to see the smoking remains the following morning they were greeted by furious local residents, not welcoming them, but in bitter denunciation.
Jon Snow, the veteran news anchor for Channel 4 News, devoted much of a keynote lecture at the Edinburgh TV Festival a few months later to reflecting on the gulf between the lives of the reporters and those they were reporting on that morning, and in the subsequent weeks and months he reflected on the indisputable fact that "the echelons from which our media is drawn do not for the most part fully reflect the population, amongst whom we live and to whom we seek to transmit information and ideas.
Grenfell speaks to us all about our own lack of diversity, and capacity to reach into the swathes of Western society with whom we have no connection."
A video on Twitter shows one man furiously jabbing a finger at Snow: "You didn't come here when people were telling you the building was unsafe. That isn't newsworthy.
You come here when people died." How could journalists have known that there was a problem with the cladding on Grenfell Tower? Well, on June 15 reporters turned to Google and found a Grenfell Action Group blog published eight months previously which highlighted the dangers of the building. The story had been there to write. It was, as Snow said: "a chronicle of death foretold…it was hidden in plain sight, but we had stopped looking. The disconnect complete."
One of Snow's points was that a thriving, healthy local press was no longer there to pick up on the signals from street level. Even an affluent London borough had become a news desert or (in the contentious US phrase) "flyover zone" where little in the way of community news found its way into even the local press, never mind national media coverage. The feedback loop had broken.
Thirty years ago there had been four reporters covering the borough for the local newspaper, now closed. These days there are no news reporters dedicated to reporting the area.
At a November 2017 debate organised by Press Gazette, a former reporter in the area, Grant Feller, said: 'I'm convinced that if the paper I worked on existed today there is no way that Grenfell could have happened. We would have been part of that community at the time. We felt part of the community. You were the glue that kept things going."
---
News And How To Use It, by Alan Rusbridger, is published by Canongate in hardback, ebook and audiobook.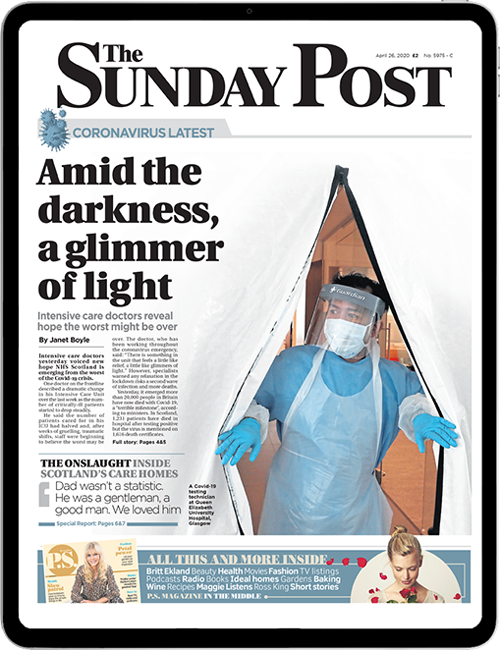 Enjoy the convenience of having The Sunday Post delivered as a digital ePaper straight to your smartphone, tablet or computer.
Subscribe for only £5.49 a month and enjoy all the benefits of the printed paper as a digital replica.
Subscribe