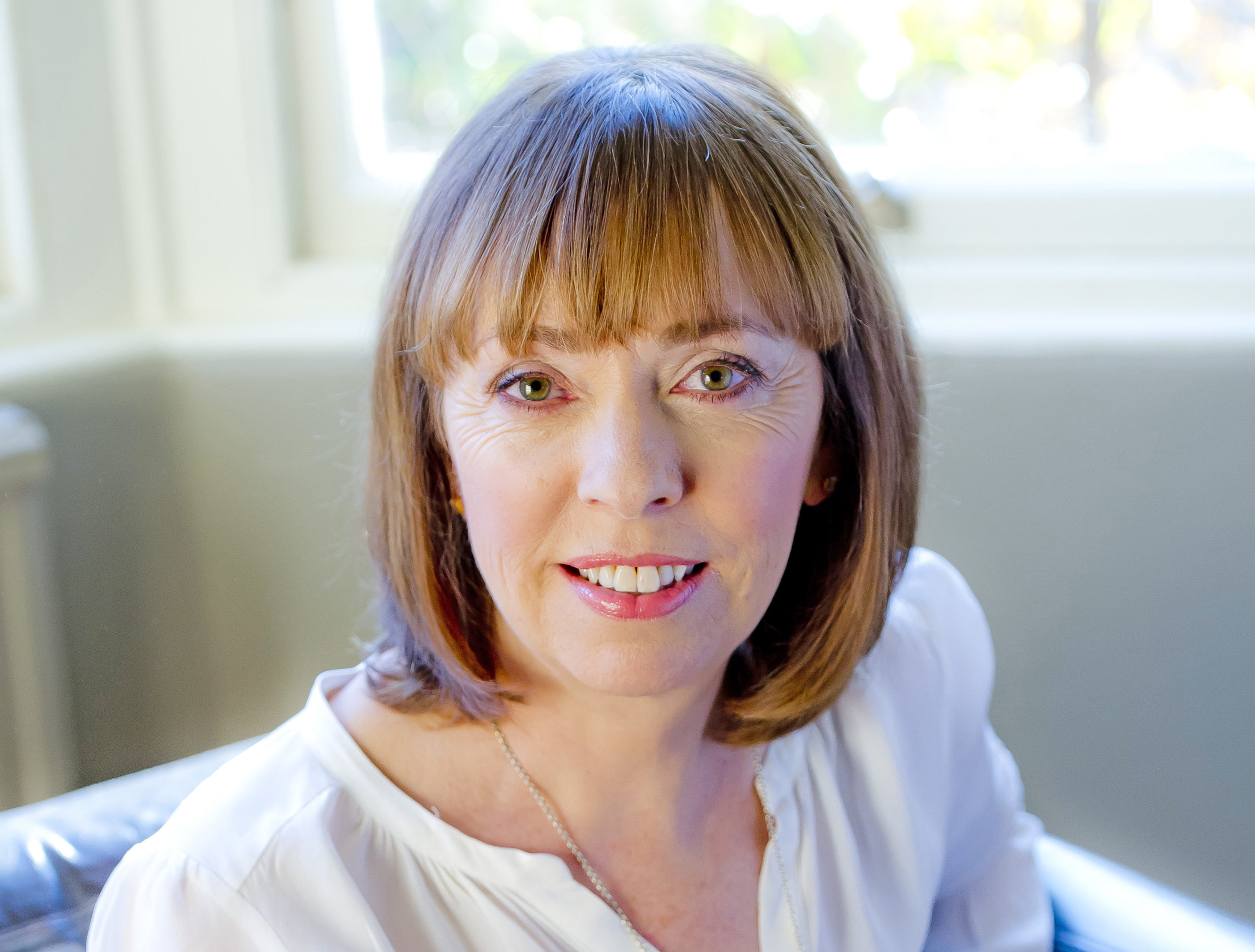 IT is fast, easy and, experts fear, lethal.
What we eat is under the microscope again after a French study linked so-called ultra-processed foods – which make up half our diet in the UK – and cancer.
The findings did not surprise Joanna Blythman, an acclaimed writer who has been investigating the food industry for years.
She believes industrial food manufacturers should be treated like the tobacco industry 50 years ago.
Her new book details the manufacture of processed foods – like chicken nuggets, ready meals and noodle pots – called Swallow This: Serving Up The Food Industry's Darkest Secrets.
It exposes the methods used by supermarkets to sell us food we presume are safe – a mistake, according to Joanna.
"Our food industry is like the tobacco industry of yesterday," she said.
"People were saying for decades it was harmful but the industry said, 'No, no, no – everything's fine.'
"Eating ultra-processed food is the same – we have to treat it like smoking.
"What we're talking about is not simply processed foods but ultra-processed foods – which includes everything from noodle pots to sliced bread.
"Given it makes up more than 50% of our diet, Britain has got a problem.
"We're going to get fat, we're going to get Type 2 diabetes and we're going to get cancer.
"The prognosis is not good – the status quo is not an option if you want to be healthy."
Ultra-processed foods contain long lists of ingredients. These, combined with the industrial methods used to prepare them, takes much of the nutrition from the food and causes the associated health problems.
Some items like frozen pizzas contain nearly 50 ingredients.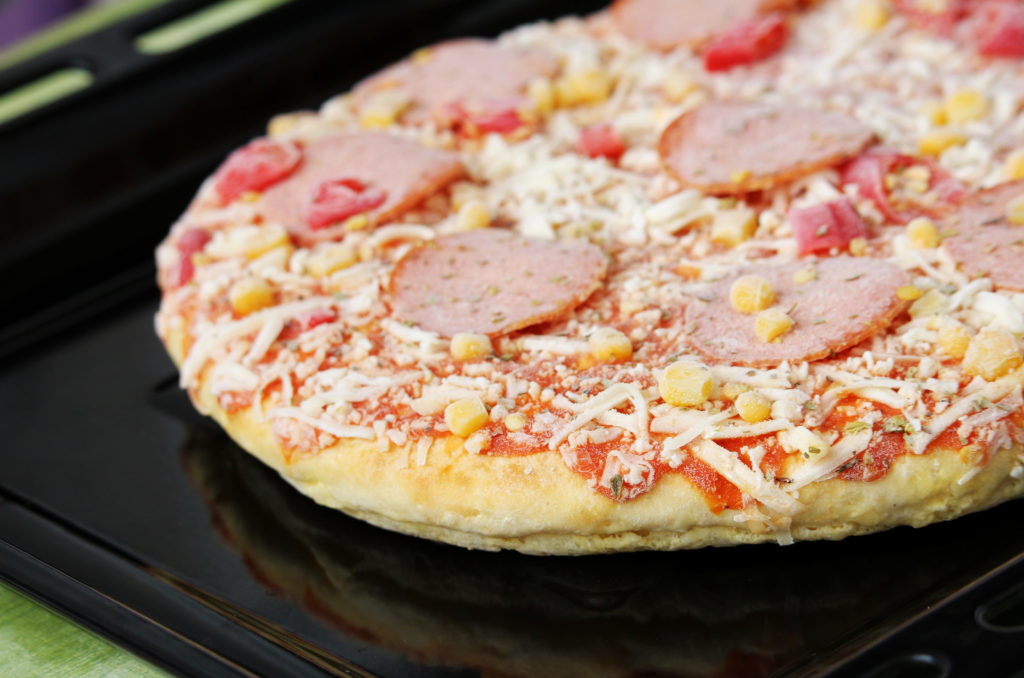 "There are two issues with what we eat," she explained. "One is with high-tech ingredients being added – ones we wouldn't use at home like xantham gum or monoglycerides of fatty acids.
"There are a whole battery of ingredients which are part of the modern food manufacturer's arsenal.
"And then you've got the processes the factories use to make these products.
"These destroy the natural nutritional qualities of food.
"When processed it comes out beige and has lost its taste, so manufacturers then add chemical flavourings and colouring.
"We're buying items that start off natural but by the time it comes out the other end of the factory it is transformed. The food technologists take food apart and take the components to make them more functional.
"For instance, they don't use fresh eggs, they might use egg powder because it's easier to use and lasts longer.
"The basic ingredients have to be cheap, it has to work in a factory setting, and it has to have a long shelf life. And that's why you end up with very processed products."
Some of the additives used in ultra-processed foods aren't recognisable as food, says Joanna.
"In 2013 I went undercover to a food fair in Frankfurt which was like an arms fair but for the food industry," she said.
"Exhibitors at most food exhibitions are often keen for you to taste their products, but few standholders had anything edible to offer. Ingredients like glucono-delta-lactone – a 'cyclic ester of gluconic acid' that prolongs shelf life – and minced ham colour texturised soy protein were being sold to manufacturers as additives for their food.
"The conference was for people who work in the laboratory and the factory – not the kitchen, the farm or the field."
---
The simple slice of bread? Not so much
This labelling system isn't working, according to Joanna, and the average shopper has been left baffled.
They don't have the time to ponder why a loaf of supermarket bread, for example, has so many additives.
"If you listen to the Real Bread Campaign they're very clear – proper bread should have three main ingredients," said Joanna.
"Flour, salt and some kind of raising agent. When you then look at a supermarket loaf you'll find a long list of ingredients.
"Britain has lost the plot with food."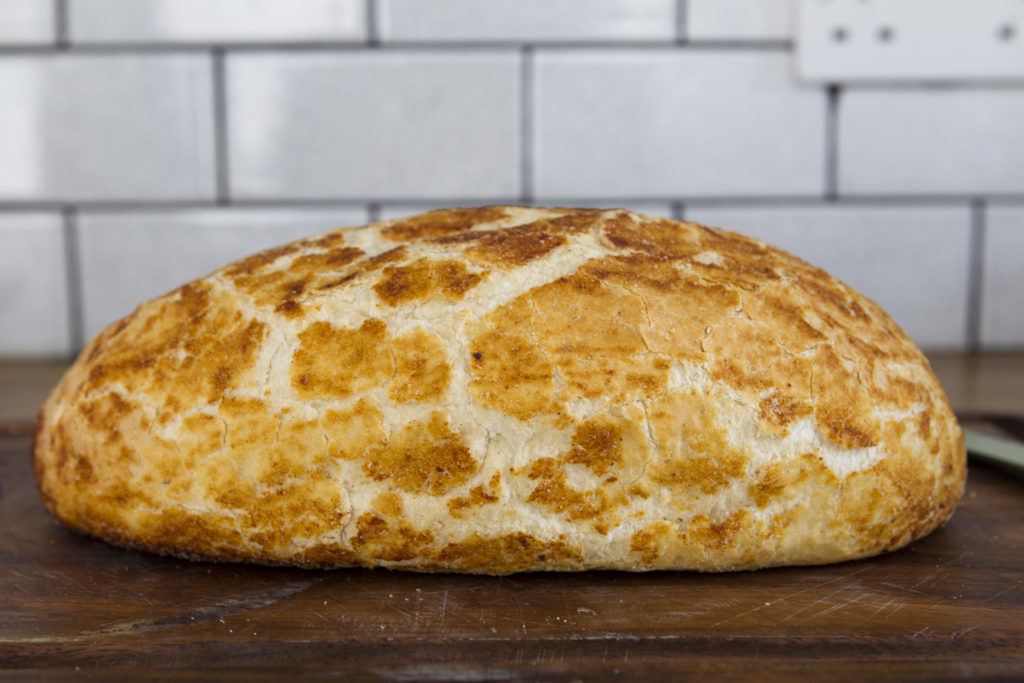 Tesco Tiger Bloomer Loaf
Ingredients
Wheat flour (wheat flour, calcium carbonate iron, niacin, thiamin)
Water
Yeast
Rapeseed oil
Salt
Emulsifier (mono- and di-acetyltartaric esters of mono- and di-glycerides of fatty acids)
Palm oil, soya flour, flour treatment agents (ascorbic acid, L-cysteine hydrochloride)
Barley malt extract powder
Stabiliser (tetrasodium diphosphate)
Flavouring
Real Bread Campaign Loaf
Ingredients
Flour
Water
Yeast
Salt
---
Manufacturers are now aware that careful shoppers check ingredient labels for telltale E-numbers. So they have switched to more benign-sounding products – but they're ones which are, according to Joanna, unrecognisable as food.
"Over the past few years, the industry has removed the most glaring industrial ingredients and additives, replacing them with substitutes that sound more benign.
"In some cases the content has improved, but some manufacturers have turned to a range of cheaper substances that allow them to present a scrubbed and rosy face to the public.
"You might relax when you see 'rosemary extract' on the ingredients list – but this is a substitute for the old techie-sounding antioxidants (E300-21), such as butylhydroxyanisole (BHA) and butylhydroxytoluene (BHT).
"With the similar 'extract of rosemary', the herb's antioxidant chemicals are isolated in an extraction procedure that 'deodorises' them, removing any rosemary taste and smell.
"Extraction is done by using either carbon dioxide or chemical solvents – hexane (derived from the fractional distillation of petroleum), ethanol and acetone. Neutral-tasting rosemary extract is then sold to manufacturers, usually in the form of a powder.
"Its connection with the freshly cut, green and pungent herb is remote.
"In the 80s and 90s we all just seemed to say we're too busy to cook, and food was something we could just devolve to the food industry.
"People are only now beginning to realise what happened and what this has done to our bodies."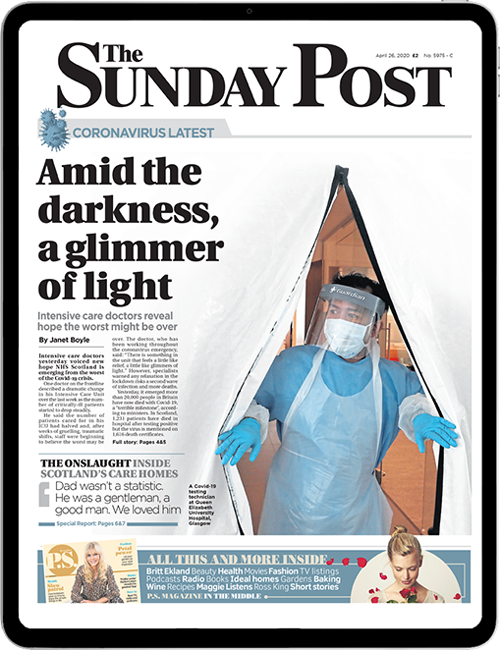 Enjoy the convenience of having The Sunday Post delivered as a digital ePaper straight to your smartphone, tablet or computer.
Subscribe for only £5.49 a month and enjoy all the benefits of the printed paper as a digital replica.
Subscribe