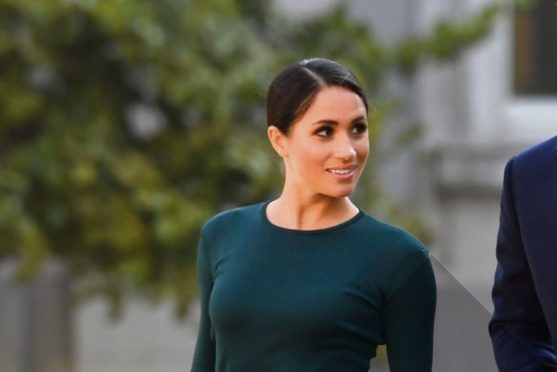 A celebrity endorsement or two has always been good for business.
But with social media bringing the stars closer to fans than ever before, experts reckon Instagram is a must for merchandisers in 2019.
According to the Influencer Marketing Hub, the photo-sharing network has grown tenfold in just five years and is well on its way to hitting the two billion active monthly users marker. Used well it can be a lucrative cash cow and the stars of stage, screen and sport know how to milk it.
Here, we take a look at how a single social media snap of an A-lister sporting a designer item can spark a buying frenzy with the potential to turn a non-profit product into a £500,000 payback and a cottage company into a commercial giant.
I got a text saying Meghan loved our bag. 11 minutes later, it had sold out. That's princess power for you.
It started small, a handbag firm run by a husband and wife team from their Edinburgh home and set up with savings and £125,000 in crowd-funding.
But today Strathberry bags sit alongside Chanel and Manolo Blahnik in designer stores around the world.
The company is just about to launch a second shop in London's upmarket Mayfair – only eight months after the first – this time in Mount Street, home to the UK capital's top fashion retailers such as Louboutin and Oscar de la Renta.
Things were already going well for bosses Leeanne and Guy Hundleby but princess power propelled their bags to a whole new level.
Things changed forever on the morning of December 1, 2017 when, on her first
joint public engagement with Prince Harry, in Nottingham, Meghan Markle – the future Duchess of Sussex – carried a Strathberry bag. By the afternoon their young firm was a global sensation.
Guy said: "I was in a meeting when I got a text message with a photograph of her carrying one of our bags. I said, 'I'm leaving this meeting because something's just happened that I think might be quite a big deal.'"
Mum-of-four Leeanne added: "Within 11 minutes of the photos surfacing, the handbag sold out.
Visitors to strathberry.com were up by around 5,000%. Over the next few days, 3,500 shoppers signed up for stock updates."
It might have been a stroke of good fortune but it was one the couple had planned for.
Keen to get their luxury product on A-list arms, they had contacted Meghan's team a month before her engagement to the prince.
Leeanne, also 47, from Ireland, explained: "I had watched Meghan's TV series Suits and always thought that she was stylish. I routinely wrote to her agent and stylist, and then, on a whim, we sent a few pieces."
It paid off. Meghan's second outing with a Strathberry was on her first trip to Scotland where she chose the £425 bottle-green east/west mini for a walkabout in Edinburgh in February 2018.
The bag sold out in minutes while sales of other Strathberry products soared by 300%. Months later in July, she was seen out on her first overseas tour to Ireland with the
£525 midi tote.
Leeanne said: "We didn't know she was going to carry our designs. There is definitely an element of luck when it comes to celebrities being seen out and about with our designs.
"It was such a wonderful surprise each time Meghan carried a bag. We were delighted she chose to carry our Strathberry midi tote during her first royal engagement.
"Seeing her in our home town Edinburgh with our east/west mini was an absolute honour and her outing in Dublin was a special one for me being from the Emerald Isle."
She added: "We have been very lucky over the years to have the support of international celebrities and amazing women such as Lady Gaga, Karen Gillan, Rose Leslie, Heidi Klum and Coco Rocha who have all carried Strathberry designs.
"Social media has definitely played a big part in the growth and evolution of our brand.
"It has changed the way brands approach and talk to their customers. Instagram especially is a great platform in which emerging brands can showcase their products and reach a global audience.
"We have always worked very closely with influencers on an international scale and have grown organically over the years thanks to the amazing support of brand ambassadors."
---
Oasis rocker had his beady eyes on my John Lennon T-shirt. Now he's mad for it
When Robert Chambers set up Glasgow's Social Recluse four years ago, he never dreamed it would be catapulted to cult status thanks to the backing of stars like Liam Gallagher, Steve Craddock and Irvine Welsh.
Youngsters clamour for its limited edition designs inspired by decades of subculture and brought to life on T-shirts, clothing and bespoke prints.
Robert said: "I never planned on having a shop. I was just making my own clothes, and I wore them out. Somebody would say, 'where did you get that from?' and it spiralled from there."
Robert told how Dundee band The View asked to wear his T-shirts on stage when they supported The Stone Roses at a 2013 Glasgow gig.
He said: "One of them stays in London. He wore the T-shirt out one night and bumped into Liam Gallagher. Liam asked where he got it from and he said, 'my friend in Glasgow makes them'. Liam said, 'Well tell your friend in Glasgow I want one off him.'
About three months after that Beady Eye, Liam's band, were playing Barrowlands. I made Liam a John Lennon T-shirt and dropped it off there. After that it seemed to be his favourite T-shirt."
With his merchandise heavily influenced by the subculture of Trainspotting author Irvine Welsh's books, Robert was chuffed to gain the writer's backing.
He had already designed a T-shirt based on the New Order song. Your Silent Face, one of Welsh's favourites. And about three years ago Robert was able to give the writer the T-shirt at a book launch in Glasgow. "The next day he was at a function in Edinburgh and he had my T-shirt on," he said.
"A friend sent me a photo of him wearing it. When I get a photo like that I stick it on social media."
He added: "Raymond Mead from Ocean Colour Scene, comes into the shop. He was going on stage one night in a T-shirt of mine and Steve Craddock says, 'I'm having that.
Where do you get these T-shirts from?' So I sent Steve a couple. He has been photographed wearing them out with Paul Weller and Noel Gallagher.
"Once a picture goes on social media all the youngsters want to buy it.
"My shop is now in King Street in Glasgow. It's a cool part of the city and we love it. Just through social media the business is growing."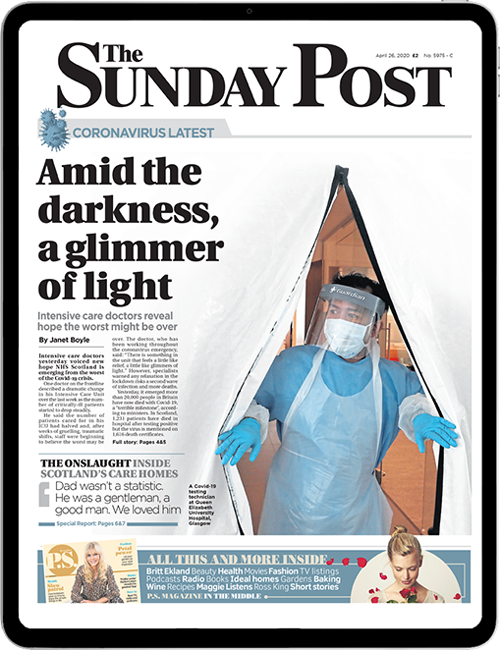 Enjoy the convenience of having The Sunday Post delivered as a digital ePaper straight to your smartphone, tablet or computer.
Subscribe for only £5.49 a month and enjoy all the benefits of the printed paper as a digital replica.
Subscribe