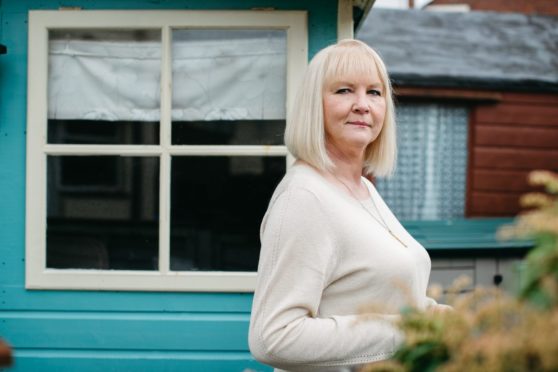 A new report claims assisted dying is a feminist issue – and Scots law should be changed to help women, who are most impacted by end-of-life pathways.
Dignity In Dying Scotland will publish Dying In Scotland: A Feminist Issue tomorrow, outlining that current laws on assisted suicide are failing the female population.
At present, UK law does not allow people to choose their right to die. Those who wish to end their life are forced to travel to clinics such as Dignitas in Switzerland, where assisted dying is legal.
But research by the campaign group, which has long sought a change in the law to give terminally ill people the right to end their own lives, suggests the impact of current legislation on women is huge – and that the status quo should be challenged.
Dignity In Dying's research involved speaking to women who had either been given a terminal diagnosis or who were caring for or had cared for a terminally ill loved one. And their tales of experience, worrying about how their lives will end or watching people they love suffer, highlights the need for change.
The group says 80% of women are in favour of changing current legislation.
Recent figures show that more than half of Scotland's 759,000 adult carers are female.
Many have had to nurse relatives with terminal illnesses towards the end of their lives and spoke about the pain and suffering they witnessed, and how they wished there was something they could have done to end the suffering, or ensure a peaceful, dignified death.
The report also highlights that 82% of NHS nurses are female, meaning more women are exposed to the effects of lack of end-of-life choice.
And in Scotland, with women being paid on average 15% less per hour than men, access to a clinic such as Dignitas, which costs £10,000, is less viable for females.
The report says just 6% of the female population think the UK's ban on assisted dying is working well – and that women need to be listened to, to bring Scotland into line with progressive countries around the world.
Ally Thomson, Dignity In Dying Scotland director, said: "Women have made their point clear – the law in Scotland is not working for them. They witness needless suffering at the end of life and are anxious about their own deaths given the lack of choice available to them in Scotland.
"They also overwhelmingly support a change in the law on assisted dying for terminally ill adults. We need to listen to women when they tell us that the current options available to people facing a bad death are not in any way suitable alternatives to safe and compassionate laws that allow people a dignified death.
"We know the lack of choice is forcing dying people to contemplate unimaginable, traumatic ways to end their life. At Dignity In Dying we have heard horrific stories about what dying people have had to resort to in order to end their pain and the impact this has on their loved ones.
"Our MSPs must see the ban on assisted dying does not work; it merely drives the practice overseas and underground with disastrous consequences for Scots families. There will be a new bill in the next session of the Scottish Parliament to introduce safe and compassionate assisted dying for terminally ill Scots.
"Assisted dying will be an issue in this year's Holyrood election and we urge all candidates to listen and pledge their support to end needless suffering and give women the peace of mind they so desperately need."
---
I can't forget my dad's final days. I don't want that for my family
Norma Rivers, from Ayr, is terminally ill with myeloma and, while chemo is keeping her alive, she knows it's only a matter of time before her health will decline.
Having lost her mum, dad, gran and brother to cancer, Norma hates to think of leaving her husband, daughter and grandchildren with bad memories of her death.
"I have seen it first hand. It was horrific," said Norma, 68. "I wouldn't wish it on anyone. I am not willing to let my family go through that. I can't. There's no debate there."
Norma was diagnosed with blood cancer in 2016 when she fainted after giving blood.
"It came completely out of the blue," she said. "I had been seeing the doctor because I felt exhausted all the time but because of my age, they kept checking for thyroid problems."
The gran of three was eventually sent to hospital for further tests, and the next day she got a call from her GP to say she had blood cancer.
"The prognosis was five years," said Norma. "They said it was terminal."
The former airport VIP lounge host endured targeted chemotherapy, followed by a stem cell transplant in 2017. For 18 months she was free of cancer but in November 2019 the myeloma returned.
"Now I'm back on chemo and, while it is keeping my cancer at bay, my body isn't tolerating it," said Norma. "I'm scared now that I'm running out of options. When the time comes, if I could, I would go to Dignitas for help but if the only other option is to do it myself then I will. This is the only viable option for me.
"I come from a family that has experienced cancer and the end has been awful for most.
"None of them had a good death, but my dad's was the worst. And that's the image of him that sticks in my mind. If only he had the option to go peacefully. I can't put my family through that.
"I fully support the Dignity in Dying campaign to have assisted dying made legal here.
"When someone is dying and they want to die with dignity, that is their choice. There should be no question about it."
---
Kezia Dugdale: Current law fails women
Dignity In Dying's campaign has the backing of former Scottish Labour leader Kezia Dugdale.
She said: "Most will be familiar with the maxim that 'The personal is political'. Often this is spoken about with regards to how we live, but rarely with regards to how we die. This report focuses on the voices of women, telling us how the current laws around dying affect them and why those laws need to change.
"We now know women's experiences are too often dismissed and their wishes overlooked. We must examine how gender affects all elements of health – and this includes end-of-life care and choices.
"Change comes when the voices of people who live under the injustice of a bad law come together to expose its cruelty. This is the lesson we learn when we look back on the past – on women's suffrage and civil rights, as well as recent reforms on equal marriage and reproductive rights.
"In Scotland, we have a system where healthcare professionals and parliamentarians hold the power over how women die. We accept as a society that some end-of-life practices are opaque – but this ultimately disempowers dying people and their families, and we must be bold in challenging the status quo.
"It takes movements of people to shift the power balance back to dying people and their loved ones. But the movement for the right to die with dignity is strong – rooted in compassion and empowerment, and I believe assisted dying will be Scotland's next progressive reform. Scottish women want change, and Scottish parliamentarians have the responsibility to take action.
"I'd never thought about dying as a feminist issue, but after reading this report it's clear to me that the law in Scotland is failing women."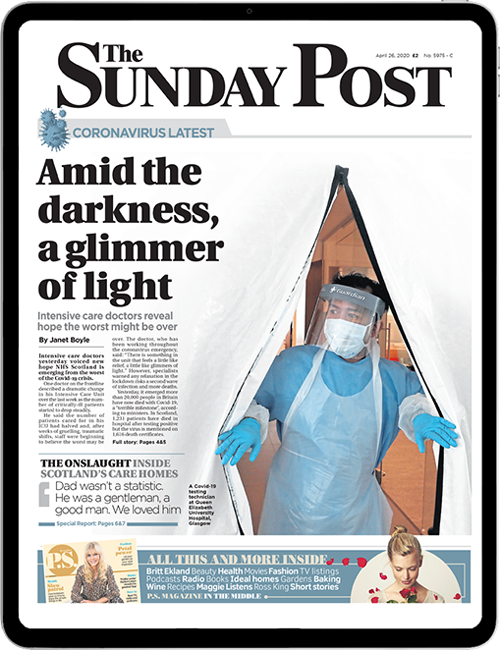 Enjoy the convenience of having The Sunday Post delivered as a digital ePaper straight to your smartphone, tablet or computer.
Subscribe for only £5.49 a month and enjoy all the benefits of the printed paper as a digital replica.
Subscribe