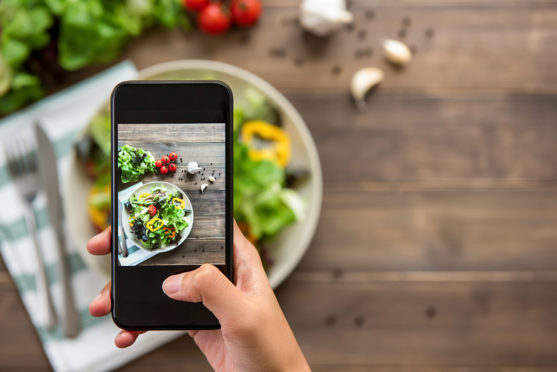 From Sir David Attenborough raising awareness of plastic pollution in our oceans to the Extinction Rebellion group and children across the world staging protests demanding action, the environment and climate change dominates headlines.
And an important thing to consider when trying to make a difference and help save the planet is our diet.
But what would a sustainable diet look like, and how we can feasibly have a healthy diet that helps us deal with the climate and meet sustainable development goals?
Dr Matt Winning, a London-based Scottish comedian and environmental economist, is taking his latest show to the Edinburgh Fringe this year.
In sold-out runs in previous years, he combined his stand-up with his PhD in climate change policy to create a performance that entertained and educated in equal measure.
Here, he looks at how we can make a difference, just by thinking about what we eat, and how we source it.
---
Like most people in the world, I love food. I enjoy all the different aspects. Eating is obviously the best part, but I also enjoy a stroll around a supermarket, picking up a punnet of blueberries, looking at the price, laughing out loud, and then putting them back down before heading to steal my own from a bush. I even like the bit where you have to cook, as it is actually pretty satisfying.
Basically, I enjoy pretty much everything involved in food and eating right until the bit at the end where you wash up.
However, our asparagus, our tangerines, even our fish suppers are under threat from climate change and to solve it, to stop this, part of the solution is going to have to be changing our diets.
The global food system is responsible for around a quarter of all worldwide greenhouse gas emissions. Now I'm not going to tell you how or what to eat. All I'll say is that things are going to change whether you like it or not. So probably better to get on board now.
For instance, due to the heatwave in the summer of 2018, potatoes didn't get enough water and so our chips in the UK were, on average, an inch shorter. Let that sink in. Wee chips! That is not a world I want to live in. Doesn't bear thinking about, let alone the consequences for the condiment industry. You can't dip wee chips. One of life's on true joys is finding a really big chip in a bag of chips and sharing it with those you're with. "Look at this guy, he's eaten all the other chips" you exclaim and everyone laughs. This is just one example, and while I'm being flippant here, food production will be radically altered across the entire world.
The easiest thing you can do food-wise to combat climate change is to waste less. If food waste was a country it would be the third largest emitting country in the world after China and the USA. It would almost certainly be the smelliest. About 30% of the food produced worldwide is wasted, causing about 8% of global greenhouse gas emissions.
Therefore, only buying what we need is a huge solution, plus it saves you money. Win-win. We just need to get better at it.
I know I'm terrible, as various bananas ripen beyond the point of no return in my fruit bowl. However, I believe the best invention to stop us wasting food is already with us. It has been the introduction of the food bin.
One look inside it and you will never want to waste food again. It looks like the film The Fly if they'd cast a rotting courgette instead of Jeff Goldblum. And the smell is beyond anything the human nose is supposed to inhale. The food waste from your bin can be turned into electricity, which sounds great, but what happens if we have some sort of bin juice Chernobyl.
So while this is good, it is better to buy less. And if you do have too much then try to use your freezer and be more creative with leftovers. Easter egg lasagne is going down a storm in my house.
What food you do decide to actually put in your mouth matters as well. For the last few weeks I've been trying out the Planetary Diet which is suggested by the EAT Lancet Commission. And no, it's not a Mars a day.
Their study suggests a healthy diet that could feed 10 billion people while staying within the planetary boundaries.
What is it? Well it is remarkably similar to Mediterranean and Japanese diets, as if Italians need another reason to be smug. Which makes sense as these are the places where people tend to live long, healthy lives.
The diet requires about half a plate of fruit and vegetables. Yum. Then the rest is whole grains, plant sources proteins such as nuts and legumes (which I believe is a fancy name for beans), unsaturated plant oils, plus a very small amount of dairy and meat, and starchy vegetables.
So far so good from my side, as the highlights have been a veggie pizza and chicken ramen soup.
The hardest part can be finding the time and the money to eat well. That's why we need government support and incentives for less waste and healthier choices. God I sound like Jamie Oliver.
And maybe soon, with climate change, the River Tay will be like the Mediterranean anyway.
---
Matt Winning is a comedian and podcaster of Operation Earth, who works by day as an environmental economist at the UCL Institute for Sustainable Resources.
His show It's The End Of The World As We Know It will be at the Pleasance Below as part of the Edinburgh Festival Fringe from 31st July – 25th August at 4.25pm. More info and tickets available here or at mattwinning.com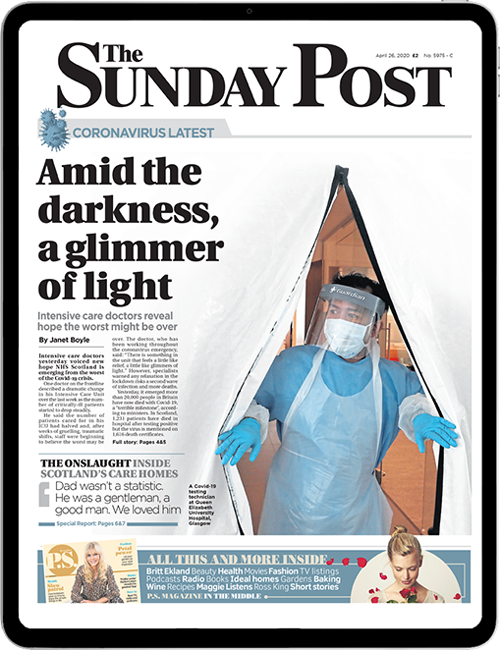 Enjoy the convenience of having The Sunday Post delivered as a digital ePaper straight to your smartphone, tablet or computer.
Subscribe for only £5.49 a month and enjoy all the benefits of the printed paper as a digital replica.
Subscribe