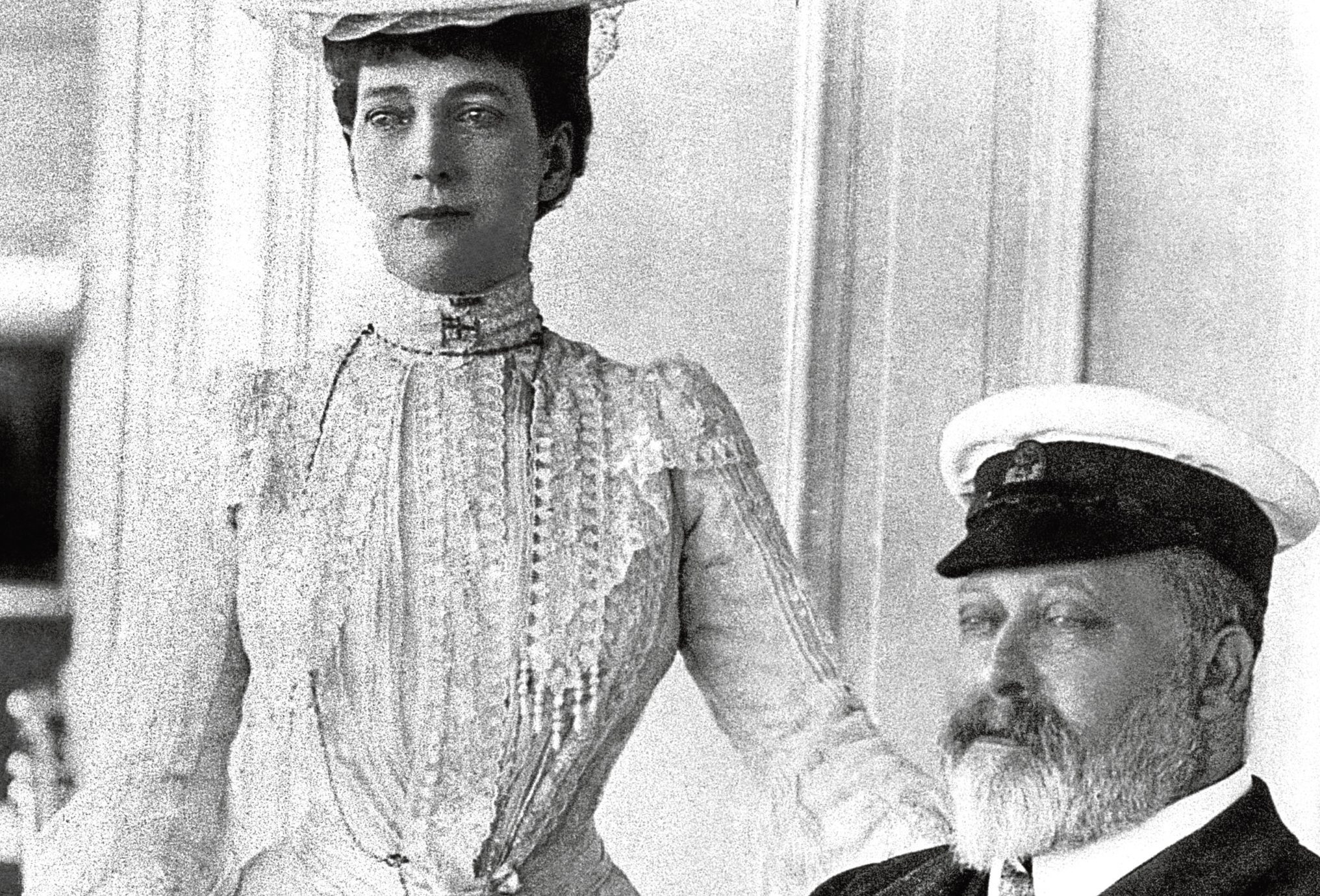 WE often think of Victorians as old-fashioned, strait-laced and prudish.
Historians, however, have found that the people who lived between 1837 and 1901, the years Queen Victoria reigned, had some very odd and quirky habits.
In fact, even with so much that would shock a Victorian nowadays, they also had plenty that still shocks us!
Just to demonstrate, here are our 10 Facts About Victorian Times…
1 IT'S ELECTRIFYING
Electropathy was the use of electricity to alleviate everything from gout to muscle pains, rheumatism to liver problems.
Basically, what all this boiled down to was giving the patient electric shocks, and hope that would somehow shock the problem out of them.
2 DON'T BURY POETRY YOU MIGHT WANT TO READ AGAIN
WHEN Dante Gabriel Rossetti lost his wife, Elizabeth Siddal, the London-born painter and poet had his last work buried with her, sure he would never wish to write again with the love of his life gone forever.
He blamed himself for her death, which some believe was suicide, and it was his way of punishing himself for it, by giving up poetry.
Seven years on, however, Rossetti seems to have had a rather major change of heart, and promptly had his dead wife dug up, just so he could get his poetry back.
3 PHOTOS OF THE DEAD
IT'S a strange irony that in an age when most people would never be photographed, they were often snapped after they passed away.
Victorians, it seems, were quite big on keeping memories of the deceased with them, to the extent that they often kept locks of hair, lockets, rings, brooches and many other items.
They also, however, hired a photographer and had the deceased sit beside them, cheeks reddened with make-up.
A man who had been a carpenter might be photographed in his shed, or a priest in his church. The dead person's eyes might be propped open, or the photographer would paint pupils onto the closed eyes later.
Nobody did crime like the Victorians: New book looks at the sinister side of the era
4 GYM'LL FIX IT
JUST like the current era, many a lady and chap thought working out and trying to get the perfect body would make life lovely.
Victorians were often obsessive about health, fitness and beauty — the ones who could afford to spend many hours bodybuilding did so.
This would also include many new dietary fads and exercise routines that would come and go just as they do these days.
The idea was to eventually achieve the "Grecian ideal", the perfect physique.
There were more than 200 fitness centres, Victorian gyms, built across Europe to cope with demand.
New diary extracts reveal Queen Victoria's true relationship with loyal Scots ghillie John Brown
5 FAMOUS FOR FASTING
TODAY, bulimia and anorexia are regularly highlighted as dreadful conditions, with whole branches of medical science set up to help sufferers.
Back in the Victorian era, girls who went days, weeks, or even months without food were famed, almost as if it was a sport.
It is thought that many secretly ate normally away from the public eye, and certainly someone like Mollie Fancher, the Brooklyn Enigma, would never have survived if her legend was to be believed.
She was famed for having lived 14 years without a bite to eat, something that intrigued Victorians but, obviously, can't have been true.
6 WHEN IN DOUBT, FALL OVER
WHEN it came to fashion, Victorian women paid for style.
Some reckon ultra-tight corsets were the main reason many a Victorian lady swooned and fainted. A mixture of the heat and being so tight she could barely breathe, it might explain it.
But swooning, in fact, became the done thing in an age when women weren't supposed to show their emotions.
Back then, it was shameful and showy to demonstrate hurt or outrage, so a tasteful lady would get the "vapours" and swoon.
Sounds like some famous footballers we know . . .
7 TATTOOED TOFFS
DESPITE so many of us having tattoos these days, it's unlikely you'll ever see our royals sporting many or any themselves.
In Victorian times, however, nobility and aristocracy often had multiple inkings.
The fad started after the Prince of Wales, Queen Victoria's son and heir, visited Jerusalem, saw someone getting a tattoo and followed suit.
When he came home, many copied him, and it is thought that over 100,000 Londoners had them.
8 LIFE ON MARS
DURING late Victorian times, people got it firmly into their heads that there was indeed life on Mars.
And, whoever its little green men were, it was clear that they were a very busy bunch of aliens.
An Italian astronomer, Giovanni Schiaparelli, believed he had spotted artificial canals up in outer space, while observing the Red Planet through his telescope.
Schiaparelli also became convinced that Martian inhabitants were building waterways to allow vehicles to come and go.
Such notions were very popular down here on Earth, and theories about extra-terrestrial life were taken seriously and not ridiculed.
Several people left large sums of money in their wills, to fund a plan to make contact.
The idea was to use gigantic lights and mirrors to send Morse signals to Mars, and hope we'd get a reply — they certainly didn't do things by halves!
9 BEER WITH EVERYTHING
IN an age when water was more often than not extremely polluted, dirty and dangerous, Victorians had to make do with beer.
Raw sewage often got into well water, while the food industry, such as it was, had no strict rules and regulations.
Rotten meat and infected vegetables, and all manner of other disgusting foods and drinks, meant that alcohol — which killed germs — was your safest bet.
Even pregnant women, seriously ill people and many kids would rely on beer, not water, when they could get it.
Going by some of the previous horrors we've mentioned, it probably helped Victorians to have had a beer or three . . .
10 ARSENIC'S NOT JUST FOR MURDER
MANY a vile Victorian murder was committed with the use of arsenic.
However, the chemical element also featured in that era's daily use for quite different reasons.
Victorian ladies would regularly use or bathe in "complexion waters" laced with arsenic, and turned to arsenic soap and shampoo to look their best.
Arsenic was also used in wallpapers, clothes and foodstuffs back then, anyone could buy it at the local chemist's — you could get enough to kill 50 people for a penny.
Men even took it to increase their "romantic feelings"!
And you thought it was just for despicable crime . . .
Come to think of it, after all this, we live in a very down to Earth and normal time, compared to those Victorians!
---
READ MORE
How accurate is ITV's royal drama Victoria?
New book explores the bizarre stories of the Victorian era, including the Dog-Faced Man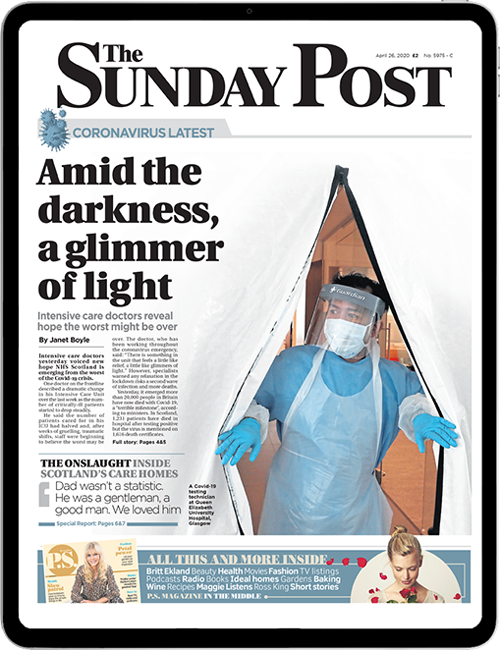 Enjoy the convenience of having The Sunday Post delivered as a digital ePaper straight to your smartphone, tablet or computer.
Subscribe for only £5.49 a month and enjoy all the benefits of the printed paper as a digital replica.
Subscribe