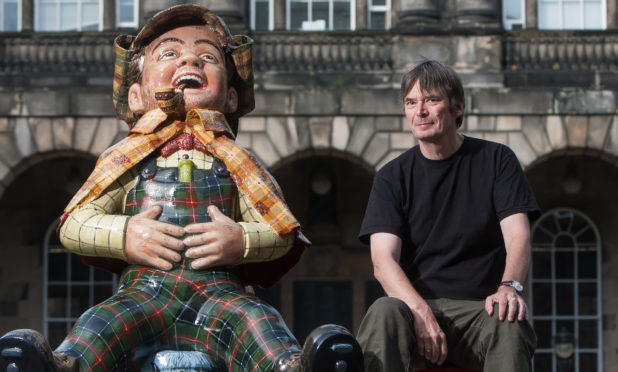 He broke his first case in 1987 but inspiration for Scotland's most famous detective struck years before… thanks to The Sunday Post.
Best-selling author Ian Rankin has revealed he named his maverick sleuth – who first appeared in Knots and Crosses – after a puzzle in Merry Mac's famous fun pages in Scotland's Sunday best.
"Every week in the fun pages there was a type of puzzle where words were turned into pictures with a hidden meaning," Ian said. "It was only later I learned the puzzle was called a rebus.
"Each Sunday I would grab The Sunday Post from my parents to read the cartoons and fun pages.
"Oor Wullie is part of my heritage. It was the first thing I read. I tried drawing cartoons as a kid but I was no use at it.
"I still get the annual every Christmas and my eldest son, who is 27, reads it after me. I'm 59 now, so I've been reading them for more than half a century.
"In a fast changing world, it's nice to have some things that are constant. It could be nostalgia for a past world, but I loved Jeemie the moose, the mince and tatties, go karting, his celebrations for Halloween, all Wullie's pals. It was a world we dreamed of as a kid. Wullie is hardwired into my consciousness."
It seems only right, then, that Ian was invited to be part of this summer's Oor Wullie extravaganza with fundraising sculptures on his Big Bucket Trail appearing all over Scotland.
Ian's creation, which depicts Wullie as Sherlock Holmes, can be found in the University of Edinburgh Quad.
"When I was asked if I fancied designing one of the statues, Sherlock Holmes immediately leapt to mind because I'm a detective writer and Holmes is a world-famous detective.
"He was created by a Scot. I don't think a lot of people realise Conan Doyle was brought up in Edinburgh.
"It was taken on by Chris Rutterford, the artist, who came up with a brilliant design full of jokes and clues, and mentions of The Hound of the Baskervilles and the Loch Ness Monster.
"I'm delighted with where they have put the statue, because that's where Sherlock was born. Conan Doyle studied there and he based Sherlock on a couple of professors in the medical department."
The Wullie sculptures will be auctioned off to raise millions for charities supporting Scotland's sick children's hospitals at the end of the summer.
Ian has already signed his Sherlock to boost its value at the planned auctions and says the fundraising has a special meaning for his family.
The father-of-two and his family have a connection to one of the bucket trail's charity beneficiaries, Edinburgh's Sick Kids' Hospital.
"My youngest son, who has just turned 25, has severe special needs and he was diagnosed at the Sick Kids'," he explained.
"There was always a warmth and atmosphere to the hospital, it was very welcoming. His brain scans in the early days and consultations with the specialists were done there. Once we had a firm diagnosis of Angelman Syndrome and we knew what we were dealing with, we were less reliant on the hospital.
"But they also put us in touch with a charity, Special Needs Information Point, now called Kindred, which was hugely helpful to us.
"My wife and I have that connection with the hospital and we've helped them with fundraising in the past."
Ian has already tracked down many of the Oor Wullie statues on the trail.
He said: "It's terrific and very Scottish. It's a lovely, fun connection between parents and kids, something they can do together.
"We were at North Berwick the other day and we saw one there. It was covered in drawings of different types of seabirds and we tried to identify them, so it's educational.
"It's a really clever, inspired way of getting people involved in a great charity."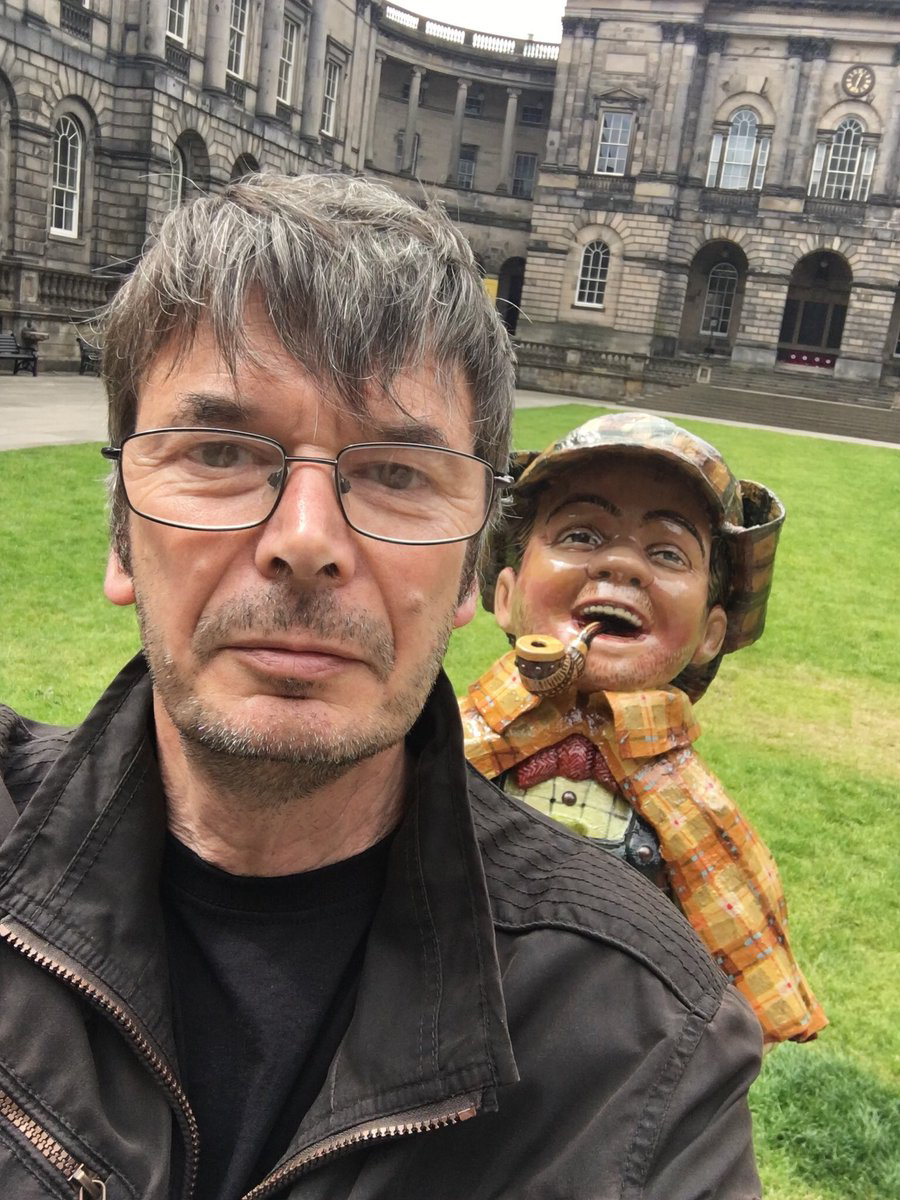 When he's not tracking down Oor Wullie statues, Ian has found himself reflecting on his career recently.
He is currently "polishing" a lost novel, Westwind, which was originally printed in 1990 and will be re-released later this year.
And he has gifted his extensive archives to the National Library.
"A year ago, my wife and I decided to downsize from our big house into a wee flat, a more manageable flat. But we didn't have storage space. The decluttering began, so I asked the National Library if they wanted it and if so, what.
"I had kept everything – bus tickets, train tickets, bank statements – for the past 30 years. They said they were interested in notes and manuscripts, so I went into the garage and attic and went through the lot. I bought an industrial-sized shredder.
"I gave them 25 big boxes full of unpublished manuscripts, TV projects, unpublished short stories, ideas, rejection letters – there are seven rejection letters for the first Rebus novel, Knots and Crosses.
"There is correspondence with a lot of writers who are dead now, like Willie McIlvanney, Reginald Hill, Colin Dexter, Ruth Rendell and PD James.
"I've given them discs from an Amstrad word processor, which they're confident they can get information from. I don't know what they'll find on those. The only things I kept back were my teenage diaries and letters between me and my wife when she was my girlfriend.
"I'm a hoarder, so it took nine months to clear it all.
"But it was a cleansing process and it was better we do it rather than leave it to the next generation, because it doesn't mean anything to them.
"I think I'm probably the last generation of writers to have a big archive like this. Everyone saves things to the Cloud now, and don't keep emails or texts.
"It's a bit of a shame, as there is less for readers and scholars of the future, less sense of the writer as a human being and individual."