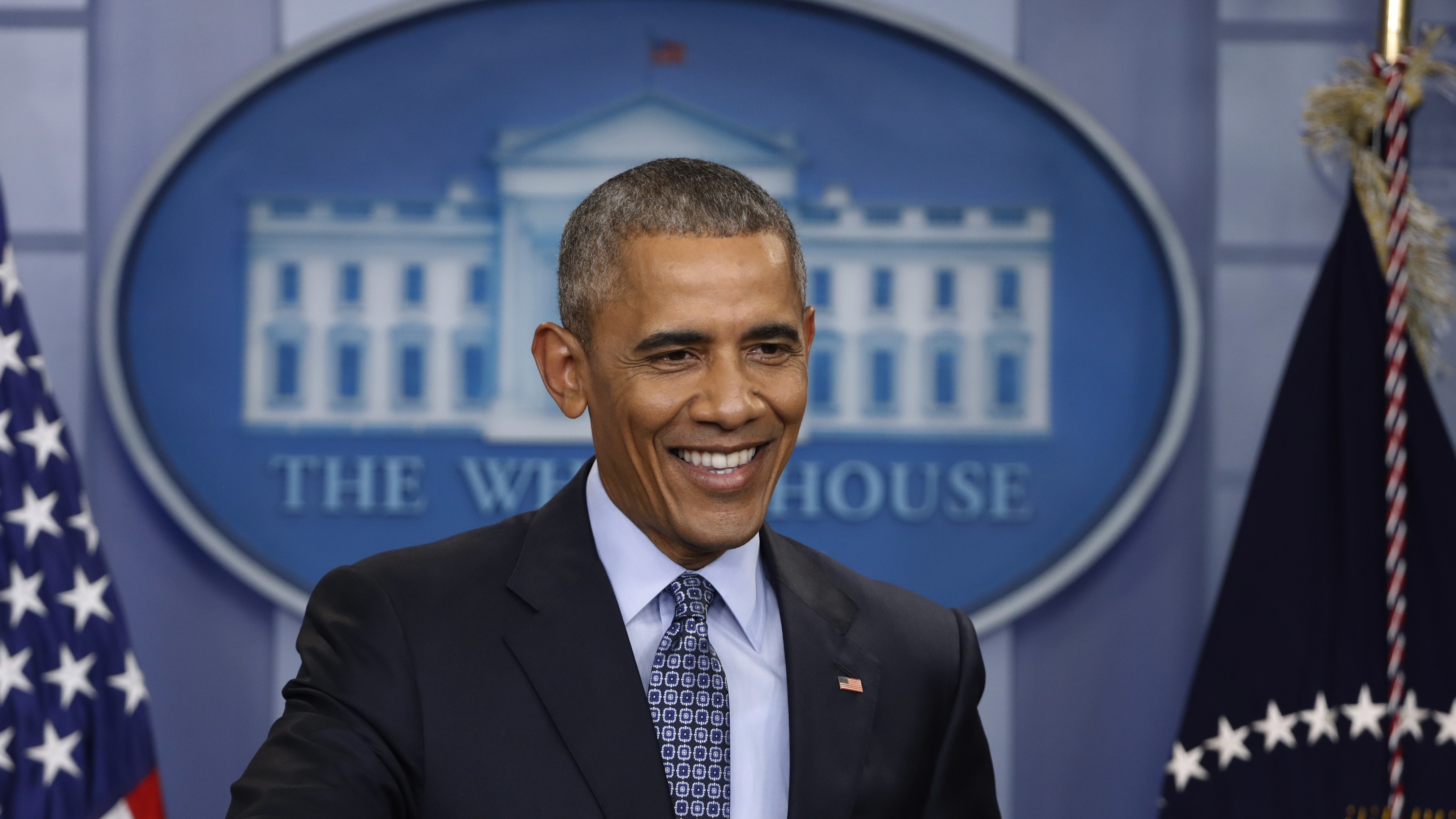 FROM Obamacare to gun control struggles as well as racial equality issues and grappling with the economy, 44th president Barack Obama' tenure was by no means a walk in the park.
With his successor Donald Trump just hours away from being sworn in and taking control, here's a look at some of the key issues that Obama dealt with during his eight years as commander-in-chief.
What would Obama's presidency have been like if he'd achieved everything he wanted?
By merely gaining office, Barack Obama achieved what no-one had before him – but becoming the first black president of the United States was not the limit of his ambition.
As with most presidents though, his high hopes for change were met with the realities of opposition and, in Obama's case, a Republican-led Congress at odds with his view for the future.
But what if his ambitions had been unfettered by circumstance and the Democrat had achieved what he hoped? With the help of Dr Tom Long from the University of Reading, an expert on American politics, we tried to find an answer.
A fix to the healthcare law
Obama's signature legislation, the Affordable Care Act (ACA) moved to give US citizens greater access to healthcare by lowering costs and expanding insurance coverage. However, Republicans have criticised "Obamacare" for being over-complicated, ineffective and expensive and President-elect Donald Trump received a huge amount of support for his promise to repeal the act.
But Long argues the act would have been much stronger were it not for the Republican-lead Congress, and Obama has himself called out Congress for causing its problems.
"The healthcare law was modified from what he probably would have liked," says Long. "Some of the problems which have started to crop up in the healthcare law would have been addressed – that would have been a legislative priority."
In October of last year, Obama told New York Magazine Congress had exacerbated "real problems" with the healthcare law.
"They're eminently fixable problems in terms of strengthening the marketplace, improving the subsidies so more folks can get it, making sure everybody has Medicaid who was qualified under the original legislation, doing more on the cost containment," said Obama.
"But you hit a point where if Congress just is not willing to make any constructive modifications and it's all political football, then you're getting a suboptimal solution."
A faster recovery for the economy
Long argues the success of America's economy is actually one of Obama's finest achievements, with a very low unemployment rate and wages starting to rise after the economic crisis which hit so early in Obama's tenure.
"The US sees itself in some respects in a stronger economic position compared to international competitors than it was in 2008," says Long.
However, the lecturer suggests the economy may have recovered faster had Obama had his way, with more stimulus spending spent early on – but at the cost of "a bit more" national debt.
Smoother governance
Long says Obama's administration faced a number of stumbling blocks in the form of government shut-downs and funding sequesters.
Most notably in 2013 the two houses of Congress were shut down for the first time in 17 years after they failed to agree on fiscal policy for the coming year.
Incredibly the shut-down lasted for over two weeks and resulted in a halt in government funding. At least 700,000 federal employees were sent home without pay and more than a million more forced to work without knowing when they would be paid – even all 401 US national parks and monuments were closed.
Perhaps the key cause for the shut-down was a Republican attempt to delay Obama's healthcare bill and Long asserts there would have been "smoother operations" in US government without these setbacks if Obama had the support of Congress.
Reformed immigration policy
"Immigration reform is perhaps one of the most important things Obama leaves undone," says Long.
The US has around 8-10 million people living without official residency documents, while admittance to the country is also still poorly managed. Long notes Obama worked hard to tackle these problems but could never get legislation through Congress.
Obama tried to take executive action to bring about immigration reform without Congress, but in mid-2016 the Supreme Court blocked the action in a divided decision.
"For more than two decades now our immigration system, everybody acknowledges, has been broken," Obama said at the time. "And the fact that the Supreme Court wasn't able to issue a decision today doesn't just set the system back even further, it takes us further from the country that we aspire to be."
Tighter gun control
Gun control is a domestic US issue but one observed the world over through high-profile and horrifying shootings. It is an issue which has brought Obama to literal tears.
"Obama, I think, to his great frustration, achieved almost nothing on gun control in a legislative sense and the polarisation on the issue became even more stark during the presidency," says Long.
In a 2016 speech a tearful Obama expressed his bewilderment at a lack of background checks on gun sales and how there is technology to restrict access to phones by fingerprints, but not guns.
"In Dr King's words, we need to feel the fierce urgency of now, because people are dying," said Obama.
With the apparent rigidity of the US constitution, the powerful opposition of gun lobbies and Congress against him, Obama faced the steepest of uphill battles on this issue – if he had his way, perhaps the US would be the safer place he envisioned.
A more peaceful world?
"Internationally this is a president who wanted to come in and end wars and ended up fighting wars through all of his term," says Long.
Long suggests some factors which kept the US in wars in the Middle East during Obama's tenure were beyond his control, while others were due to decisions made early himself which didn't pay off in Afghanistan and Syria.
Obama also sought to repair relationships closer to the US, pushing for the end to the US embargo with Cuba. However Long points out this had to be done through an executive order from Obama and the embargo is still codified by law – thus it will be much easier for future presidents to reimpose aspects of the embargo if they wish.
There is no doubt from Long that Obama wanted to ensure the US had a more peaceful influence on the world – but with an unpredictable president-elect waiting in the wings, for better or worse, the legacy of Obama's foreign policy is unlikely to last long.
Although, if Obama had achieved all he had wanted to, you wonder whether president Trump would be a reality at all.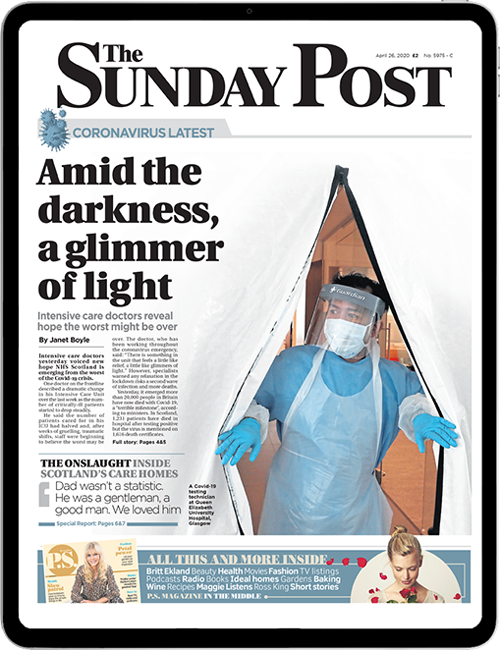 Enjoy the convenience of having The Sunday Post delivered as a digital ePaper straight to your smartphone, tablet or computer.
Subscribe for only £5.49 a month and enjoy all the benefits of the printed paper as a digital replica.
Subscribe