THE winners of the Euro Millions have been revealed as a lucky Aberdeenshire couple, scooping up a staggering £57.9 million. 
Fred and Lesley Higgins held the only UK ticket to match all seven lottery numbers, now making them fully fledged millionaires.
The prosperous couple have already started to spend their fortune, splashing out on a brand new Audi and planning trips to India and China. No other plans have yet been shared, begging the question: what can you actually buy with £58 million?
Newly in possession of such funds, the Higgins are surely too delirious with excitement to make any sensible decision about their bonanza, so here are 5 ways they could spend their whopping £58 million:
1. A flashy new car… Or how about 25?
Never mind an Audi. With their winnings, Fred and Lesley could buy themselves a Ferrari Pininfarina Sergio – one of the most expensive cars available today at a whopping £2.3 million – with enough money left over to buy another 24 for their nearest and dearest. Rest assured their list of friends to choose from will be more than long enough these days.
2. A private concert with Rihanna… Or 9
You might think that for £58 million you could pay your favourite celebrity to be your new room mate. This may not be the case, however, as celebrities such as Rihanna have been known to charge up to £6.1 million for their services for just one night. That's the Christmas party entertainment at the Higgins' household sorted for a few years to come.
3. An Island… Each
With Islands being sold worldwide at prices well within the Higgins' budget, they could afford to buy each other a remote piece of land surrounded by either the Atlantic or Pacific Ocean – with roughly a third of their winnings to spare. Cebaco Island, off the coast of Panama, is currently on the market for a reasonable £19.2 million, while Lera Cay, in the Caribbean, is going for £18.4 million.
4. About 17 castles… 
With castles in the UK costing on average around £3 million, Mr and Mrs Higgins could splash out on up to 17 across the country. Caverswall Castle, for example, dates back to the Saxon times is and is going for £3 million. It comes with its own moat, towers, gatehouse and even the original dungeon. Guests will want to keep on the Higgins' good side so as not to end up down in the depths of those underground cells.

5. 32.2 million copies of The Sunday Post.
Now, that is really something for them to think about.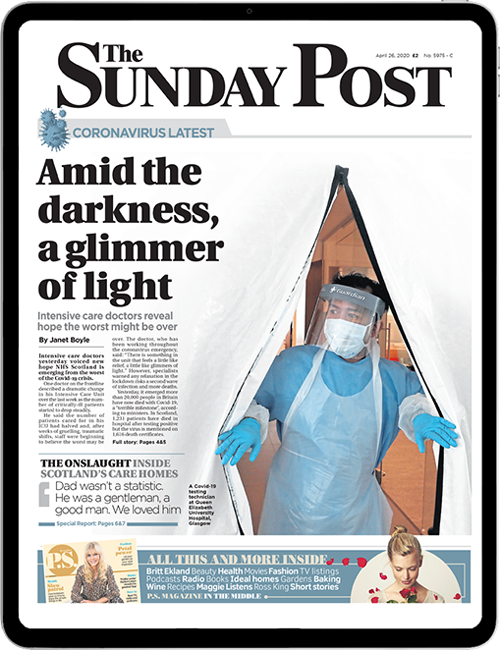 Enjoy the convenience of having The Sunday Post delivered as a digital ePaper straight to your smartphone, tablet or computer.
Subscribe for only £5.49 a month and enjoy all the benefits of the printed paper as a digital replica.
Subscribe