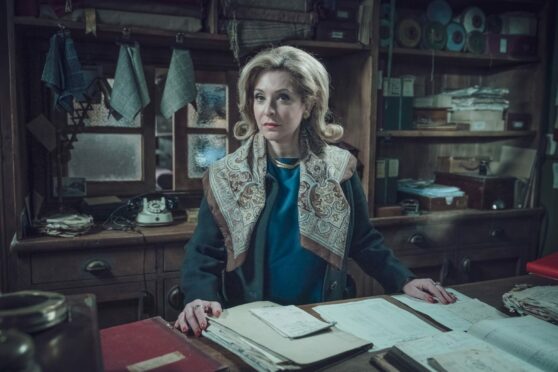 Tracy-Ann Oberman has spent the last four years standing up to what she describes as a huge rise in anti-Semitism on social media.
Now she draws on those flashpoints of online hate in Ridley Road: a vivid, romantic and inspiring historical drama which has at its centre the struggle against fascism.
It's the Swinging Sixties in London's East End, and far-right fascism is on the rise. Newcomer Aggi O'Casey is Vivien Epstein, a young Jewish hairdresser who finds herself embroiled in the 62 Group, an undercover anti-racist movement led by cab driver Soly (Eddie Marsan), with Oberman playing his wife, Nancy.
Having grown up in a Jewish family in London, the former EastEnders and Friday Night Dinner star says Nancy reminds her of her great grandmothers and great aunts "who had come off the immigrant boat with nothing and whose sheer determination, grit, toughness, love of fashion got them through it".
She recalls: "One of my great grandmothers was called Sarah Portugal; she smoked a pipe, but she wore a slash of red lipstick no matter what was going on. These women were very fashion-conscious, and I like to think Nancy had a bit of that as well.
"She worked in a fabric emporium, and she marries a man like Soly; she's his right-hand woman and I love their relationship, the equality. He's the brawns, and she's the brains.
"Jews have always been othered. And we have very conveniently forgotten this little piece of history that Ridley Road is going to tell so beautifully, and that fascism is there lurking under the surface. I'm hoping there won't be a backlash on Twitter to this because this tells the true story."
The four-part thriller was written by Sarah Solemani and based on the book of the same name by Jo Bloom. It also stars Rory Kinnear, Tamzin Outhwaite and Tom Varey.
What makes it more poignant is how it's inspired by real events. Marsan – best known for crime drama Ray Donovan and Mike Leigh movie Happy-Go-Lucky – watched documentaries and read books but he also already had a historical understanding from his childhood.
"I grew up with men like Soly; tough, Jewish, working-class men," he says. "It's a very important story to tell, because of the rise of anti-Semitism in both the left and the right. Young people need to know what anti-Semitism is."
O'Casey adds: "It's a really important story for now because people feel really disempowered and there's so much fear."
---
Ridley Road, BBC1, today, 9pm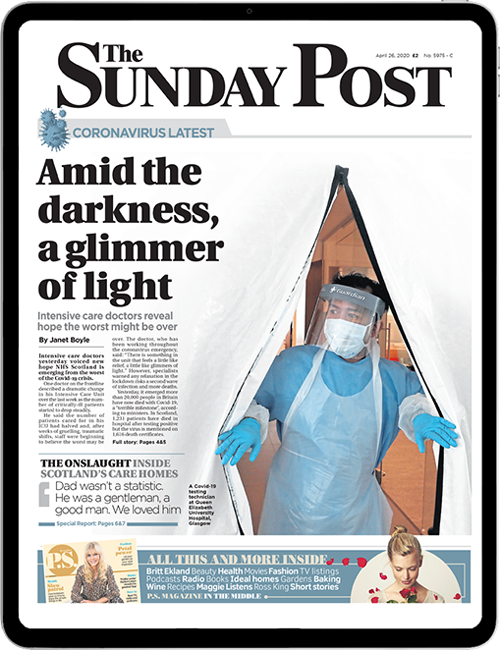 Enjoy the convenience of having The Sunday Post delivered as a digital ePaper straight to your smartphone, tablet or computer.
Subscribe for only £5.49 a month and enjoy all the benefits of the printed paper as a digital replica.
Subscribe