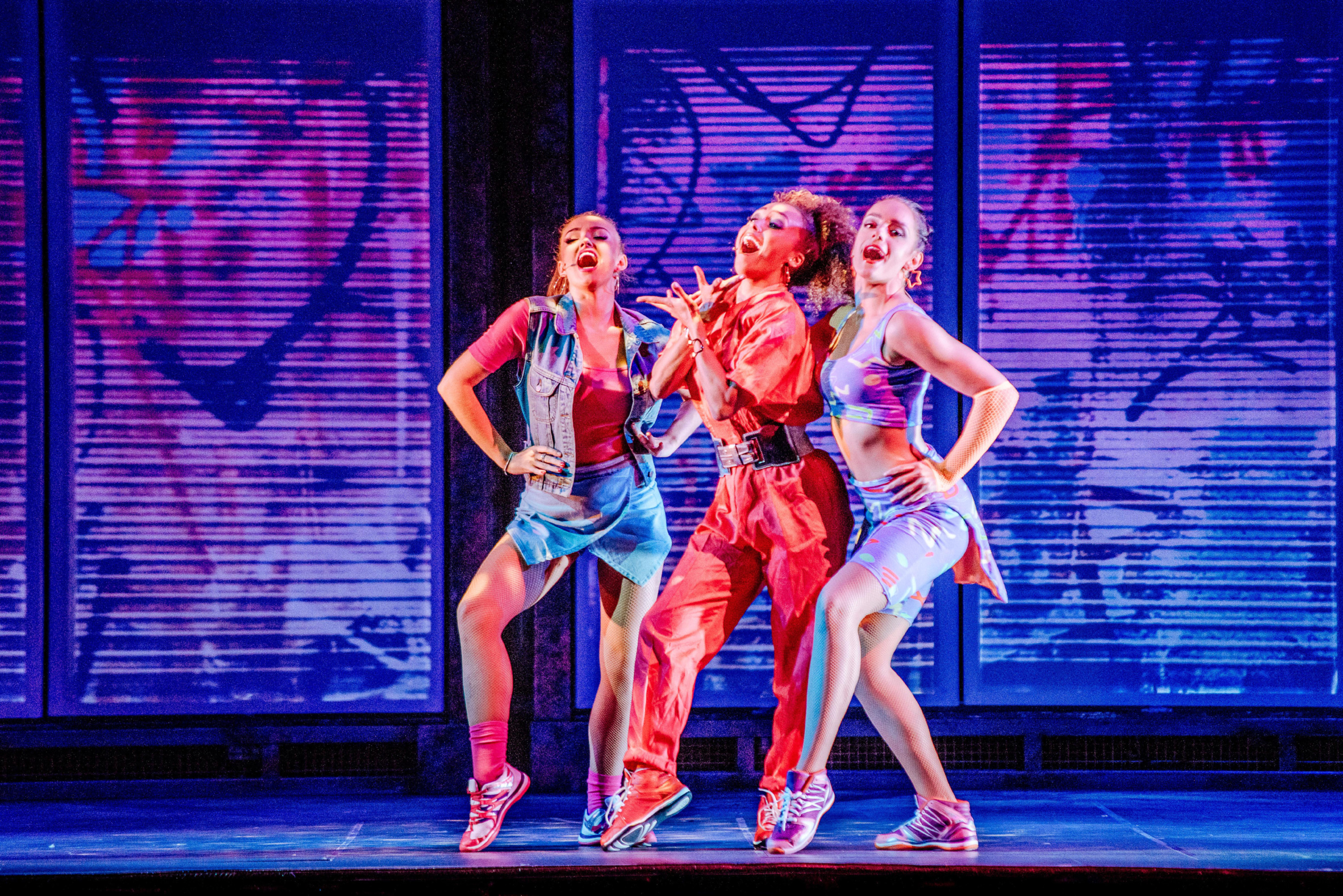 IT was almost written in the stars.
Years after moving from Glasgow to London to pursue her dream of making it in musical theatre, Sia Dauda landed her biggest role, starring opposite Strictly winner Joanne Clifton in a UK tour of Flashdance.
And in which city was the mammoth 13-month tour starting? Glasgow, of course!
"I couldn't believe it when I heard opening night was in Glasgow," she smiled.
"For it to be my first big UK tour and open there, where I had gone to see so many shows, was just a dream come true.
"I had more than 50 people in the audience that night and it was so special. The King's, like all Scottish audiences, is renowned for its amazing crowds, so it was great to have such a brilliant response when until that point, we had been rehearsing in an empty theatre."
A loved one who wasn't in the crowd at the Glasgow dates last August was Sia's gran, but the performer hopes that can be rectified when she returns north with the show next week at the Edinburgh Playhouse.
"Nana took a bad turn while I was in Glasgow and it was a worrying time, so I was glad I was close by," she explained.
"She wasn't able to attend but hopefully she can make it along to Edinburgh."
It's thanks to another family member that Sia enjoys a career on stage, having previously spent much of her childhood in competitive gymnastics.
"I started dancing really late,"she said.
"In primary seven I went to a summer camp put on by Scottish Ballet and enjoyed it. They asked me to come back but when I saw it was going to clash with gymnastics there was only one choice at the time – gymnastics was my focus.
"I went to the Glasgow School Of Sport for high school, but I quit gymnastics at the end of second year when I was 14.
"Then a musical theatre school opened across the road from my Aunt Kate's house in the west end of Glasgow and she wanted me to attend.
"I really didn't want to go but she kept on at me and I was dragged there on the first day in tears. But I loved it and have never looked back."
Glasgow Citizens Theatre awarded £4.8 million from lottery fund
After school, Sia studied musical theatre at Motherwell College. She took part in the BBC's So You Think You Can Dance show and did five stints on cruise ships before deciding she had to move to London full-time, which she did four years ago.
"Coming to London from a school they had never heard of down here and with a cruise ship background meant that just getting in the door for an audition was a battle," the 26-year-old admitted.
"Most people in London haven't heard of Motherwell College, but those who do know it have formed a good opinion. Hopefully I can do my bit to help put it on the map."
If Sia hadn't been dragged to the theatre school by her aunt, she thinks she would have followed an academic career path, but she says being in the entertainment industry opened her eyes to a whole new world.
She smiled: "I think Flashdance is my big break and once you have that, I believe it will open a lot of doors for me.
"I play Kiki, who is one of Alex's three friends in the show. I'm the sassy one who's always got something to say! She's so full of energy and the dynamics are really fun with the three girls."
The show's star, Joanne Clifton, won't be appearing in Edinburgh but it's still a very talented cast and they're currently brushing up in rehearsals after almost a month off over Christmas and New Year.
"This was the first time since 2010 that I was home for more than just Christmas Day," Sia added.
"Usually I'm in panto or working in London, so it was great to be home for a while.
"It's also brilliant to be back with the rest of the cast and crew though, because we'd been with each other every day since last June and then we were off for three-and-a-half weeks.
"I'm looking forward to coming to Edinburgh, a city I haven't spent much time in, and I'm sure my aunt and a few other people I know will be in the crowd once again."
Flashdance, Edinburgh Playhouse, Jan 15-20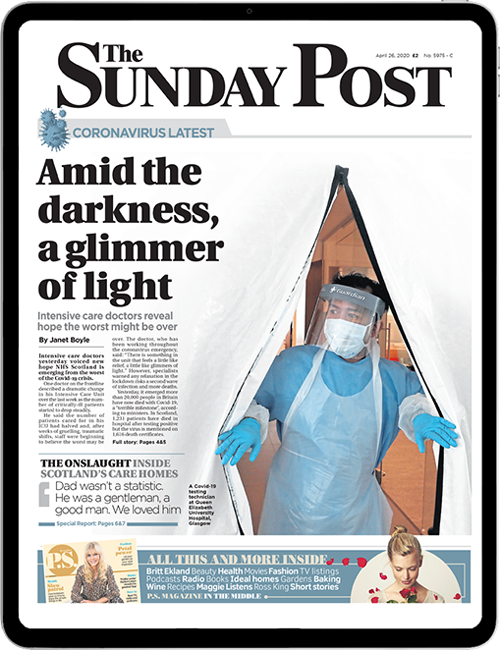 Enjoy the convenience of having The Sunday Post delivered as a digital ePaper straight to your smartphone, tablet or computer.
Subscribe for only £5.49 a month and enjoy all the benefits of the printed paper as a digital replica.
Subscribe