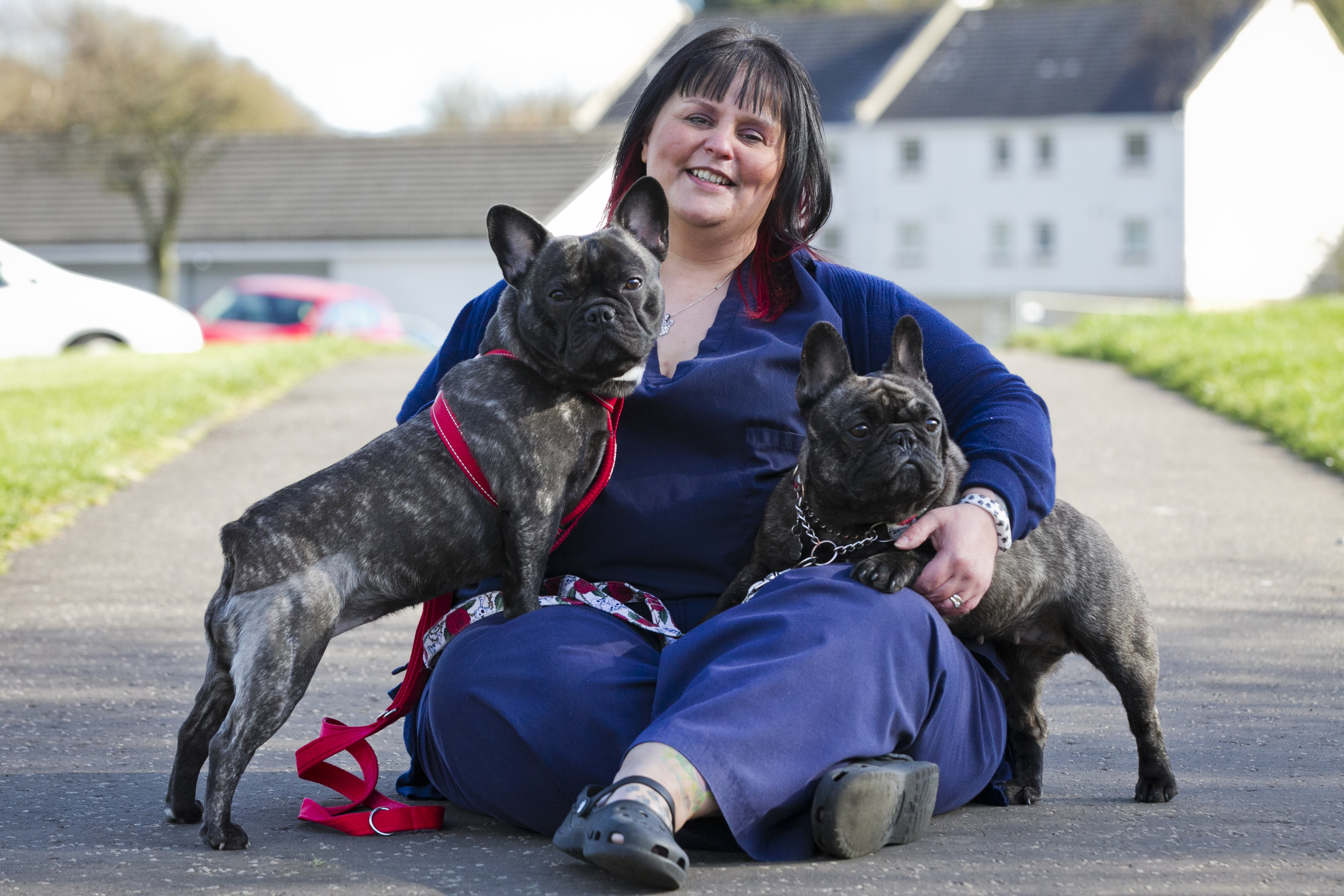 THE rise and rise of the French bulldog has been nothing short of remarkable.
A decade ago just 10 were registered with the Kennel Club, bringing total numbers listed with them to 692. In 2016 there were 426 new registrations, totalling 21,470. That's an increase of more than 3000%.
And the club says by the end of 2018 the Frenchie will have overtaken the Labrador retriever as the UK's favourite breed.
But as Frenchie fever sweeps the nation, two of Scotland's most iconic breeds – the Dandie Dinmont and Skye terrier – face a perilous future.
And there are fears that, unless current trends change, they could face the same fate as the English white terrier, which simply ceased to exist.
The amazing boom for Frenchies was sparked by A-list celebrities.
"It's all based on fashion," said Caroline Kisko, Kennel Club Secretary.
"A celebrity comes along, effectively endorses a breed, and suddenly everybody wants one.
"The increase in numbers of French bulldogs has been astonishing.
"And we only register about 40% of the population, at most, so you can more than double the numbers.
"To think that it will soon replace the Labrador as number one is very surprising when you think of the numbers it started with. It is worrying."
The Frenchie has become the darling dog of the rich and famous.
David and Victoria Beckham, Reece Witherspoon Holly Willoughby, Eva Longoria, Sharon Stone and Hugh Jackman are just a few stars who have been revealed as Frenchie fans.
Madonna takes hers to high profile public appearances and Lady Gaga's pooch, Asia, even has its own Instagram account.
The rush to follow in star mutts' pawprints has seen high prices reflect the demand, with one litter of pups recently in Broughty Ferry, Dundee, being sold for £2500 each.
Average prices across the country, for one pup, are over £1000.
Meeting that demand though, is just one of the concerns of the Kennel Club.
"Large numbers of the dogs are coming in from Eastern Europe or are bred by puppy farmers who really don't care about health and welfare," said Caroline. "That's where it becomes a real worry.
"We have serious health concerns over short-faced breeds such as the French bulldog and pug.
"Those who are just breeding them for the numbers aren't bothered about whether the dog has too short a muzzle or has wrinkled skin that can affect their health."
As numbers of fad-of-the-moment dogs boom, others have plummeted worryingly.
They simply drop out of sight and out of mind and it becomes a vicious circle of decline.
"The Skye terrier is one of Scotland's most famous dogs but only 28 puppies were registered last year.
"Like the otterhound, people increasingly simply aren't aware of them.
"Those are breeds over which there is serious cause for concern.
"Reduced numbers also mean a reduced gene pool which then results in additional health concerns.
"We haven't lost breeds in recent times but the English white terrier did die out at the end of the 19th Century.
"If things don't change, there is the possibility we will see other breeds go.
"We just want people to consider other dogs and don't just go with the ones you see on TV or under the arm of a celebrity.
"Buying a dog on looks is the worst thing you can possibly do."
…but things aren't fine and Dandie for other breeds
Angie Miller of Lockerbie faced plenty of difficulties when trying to track down a Dandie Dinmont.
Having seen and fancied one nine years ago Angie faced a real hunt to track one down and only a chat with someone at a show pointed her in the right direction.
"I just wanted a pet dog but as soon as I got one, Dougall, I fell in love with the breed.
"I now have another seven – Ava, Alice, Minnie, Edie, Morag, Esme and Magnus.
"I've never had a breed with such character.
"They are such funny and happy wee dogs."
Angie says her Dandie eightsome are a real delight and she now breeds them with a litter per year helping boost the fast-dwindling numbers.
"Of the 91 that were registered last year, 11 were imported so there were only 80 born in the whole of the UK. It's such a shame to see the numbers struggling so much.
"We need to get them out and get them seen."
It's hoped that a three-day gathering of Dandie lovers in Selkirk at the beginning of June will help to do that.
Kathy loves her little clowns
Health concerns over French bulldogs are no surprise to Dunfermline owner Kathy Ferguson.
She works as a veterinary nurse in Glenrothes and sees the illnesses of the animals that come in.
"I've definitely seen more issues and it's a result of the big jump in numbers," says Kathy.
"Because of the demand there are people who are just breeding litter after litter without doing the kind of checks you should do."
"I know they're very common now. They were so much rarer when I got my first nine years ago."
"In fact. they were so rare I spent ages trying to track a suitable breeder."
Kathy adores her two, Clarisse and Gabrielle.
"They are just lovely. They are known as the clowns of the dog world because of their comical expressions."
Top 12 Vulnerable Breeds
(2016 Registrations)
1 – Skye Terrier (28)
2- Otterhound (40)
3 – Sussex Spaniel (49)
4 – Bloodhound (53)
5 – Irish Red and White Setter (63)
6 – Glen of Imaal Terrier (76)
7 – Field Spaniel (80)
8 – Curly Coated Retriever (83)
9 – King Charles Spaniel (84)
10 – Smooth Colllie (89)
11 – Lancashire Heeler (90)
12 – Dandle Dinmont (91)
What's your favourite breed of dog? Head to our Facebook or Twitter page to join the conversation and let us know.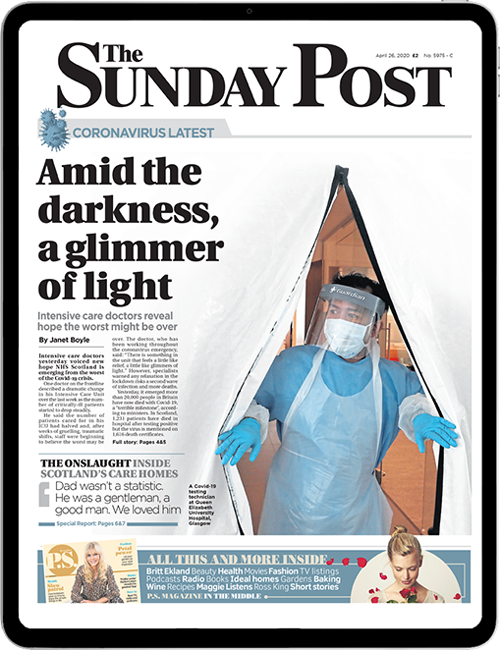 Enjoy the convenience of having The Sunday Post delivered as a digital ePaper straight to your smartphone, tablet or computer.
Subscribe for only £5.49 a month and enjoy all the benefits of the printed paper as a digital replica.
Subscribe