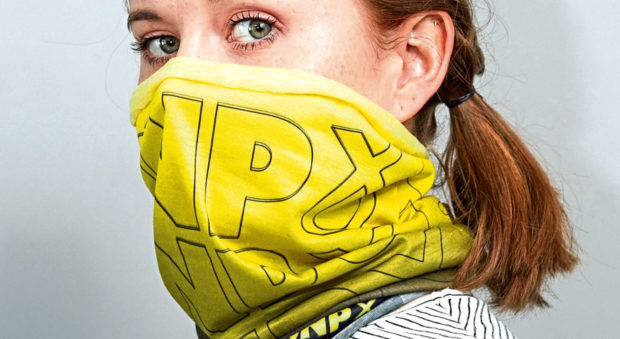 The firm selling official SNP-branded face masks has been forced to remove online endorsements from ethical trade bodies after they denied all knowledge of the company.
The masks and face coverings are made in China and on sale on the official SNP Store website, owned and run by Glasgow-based Business Incentive Group (BiG), the official supplier of SNP merchandise.
A subsidiary firm, Promotional Warehouse, supplies the masks and had been displaying logos from a range of organisations campaigning against slave labour on its website.
But when we contacted them, all denied endorsing the company and would be investigating the firm's use of their logo. One accused the company of a trademark violation.
Despite the firm claiming to check the origin of its products, boss Ian Adie was initially unable to tell us where the masks are made. They also did not display any country of origin labelling prompting criticism from anti-sweat shop campaigners.
Mr Adie later said he buys face masks from an English company that imports them from China. His firm, which also supplies branded masks for Poppyscotland, prints the SNP logo on the masks before repackaging them and selling them for between £8 and £14. Workers at the factory, in Guangzhou, where the masks are made, earn as little as £550 a month. There is no suggestion that the SNP face masks and coverings are made using forced labour.
The logos, for the Fair Labour Association, Forest Stewardship Council, Fair Wear Foundation, Ethical Trading Initiative, Worldwide Responsible Accredited Production (WRAP), Supplier Ethical Data Exchange (Sedex), the Health and Safety Executive and international textile industry body OEKO-TEX®, were removed from the website after the firm was contacted by The Sunday Post.
Dominique Muller, policy director at campaign group Labour Behind the Label, said: "Companies who claim to be ethical need to know that they simply cannot make these claims unless they can back them up.
"Companies cannot simply add the word ethical to their brand and think they can get away without providing proof to the consumer, to the watchdogs and to the authorities."
Jay Kerr of campaign group No Sweat accused Promotional Warehouse of "corporate greenwashing" for using the logos of ethical trade associations on its website without permission. "There needs to be more transparency in the garment industry as to the conditions that face masks and clothes are made. Without it, consumers cannot have confidence that their money isn't going to support sweatshop conditions or even forced labour," he said.
Promotional Warehouse's parent company, Business Incentive Group, is the official supplier of SNP merchandise. Last month the party said profits from face coverings would go to charity after criticism that the party was profiting from a policy decision to make face coverings mandatory in some public places.
The Promotional Warehouse website quotes UK regulations which state it is not compulsory to include the country of origin on a label. The SNP face masks bought by The Post only came with an SNP branded "thank you" slip and a user's guide.
Mr Adie said: "In using the ethical association logos it was our intention to inform and not to gain advantage or misrepresent our position in any way whatsoever. We've got a long track record of dealing with the SNP and a whole variety of people. We buy from reputable UK wholesalers. We trust our wholesalers but if I was to guess I would say that most things come from China."
A statement later issued to The Post said: "They are manufactured and supplied by BestSub Technologies, based in Guangzhou. Individuals there are paid between 5000RMB-10000RMB per month (£550-£1,100)."
Mr Adie also said the packaging of SNP face masks and covering will now include a label which states: "Made in China. Finished in Scotland."
Poppyscotland said: "We are committed to an ethical supply chain. Given the ethical safeguards that we have in place – including within our partnership with this particular supplier – we are confident that the face masks adhere to the high standards that we, as an organisation, expect. When these concerns were brought to our attention, we investigated further and see no evidence to suggest any unethical practices by the manufacturer whatsoever."
The company that supplies the masks to Promotional Warehouse – Beechfield Brands Ltd – said: "We are committed to supplying product that is not only ethically produced but also compliant in respect of freedom from harmful substances."
Glasgow MSP Annie Wells, a former manager at M&S, said: "With workers at this factory earning far less than the equivalent UK minimum wage there are serious questions to answer about why these masks are being sourced with complete disregard for those who are having to make them."
The Liberal Democrats added: "The SNP have gone to the ends of the earth to make money for themselves at the expense of fairness and fair pay."
The SNP said: "Promotional Warehouse is a respected company, with clients ranging from Oor Wullie to numerous Scottish charities. All profits from our branded face coverings will go to charity."
---
Charities: No backing
Fair Labour Association:
Neither Promotional Warehouse nor Business Incentives Group are affiliated with the FLA, as such, neither organization is approved to use the FLA logo.
Forest Stewardship Council:
We have a dedicated trademark enforcement officer who tackles FSC trademark violations in the UK, who will follow up what appears to be an unauthorised use of FSC trademarks and advise that either the trademarks must be removed or appropriate authorisation proven or sought.
National Childrenswear Association:
I will investigate the use of our logo by this company.
Fair Wear Foundation:
Neither Promotional Warehouse nor its parent company directly is a Fair Wear member.
Ethical Trading Initiative:
They are not a member
Worldwide Responsible Accredited Production:
We will examine Promotional Warehouse's use of the WRAP logo to ensure compliance with our rules regarding such use.
Supplier Ethical Data Exchange:
We will conduct a review.
REACH (Registration, Evaluation, Authorisation and Restriction of Chemicals):
The Health and Safety Executive which enforces REACH regulation said: "We do not approve companies or products and will be contacting this organisation regarding their use of our logo."
OEKO-TEX®:
We will contact Promotional Warehouse about the inappropriate use of its logo.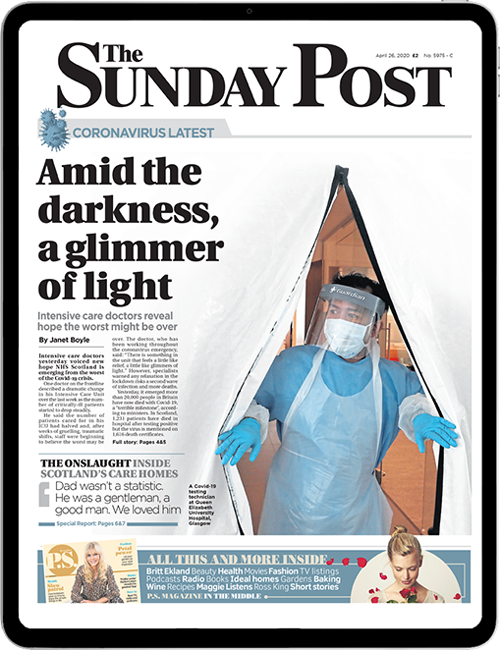 Enjoy the convenience of having The Sunday Post delivered as a digital ePaper straight to your smartphone, tablet or computer.
Subscribe for only £5.49 a month and enjoy all the benefits of the printed paper as a digital replica.
Subscribe