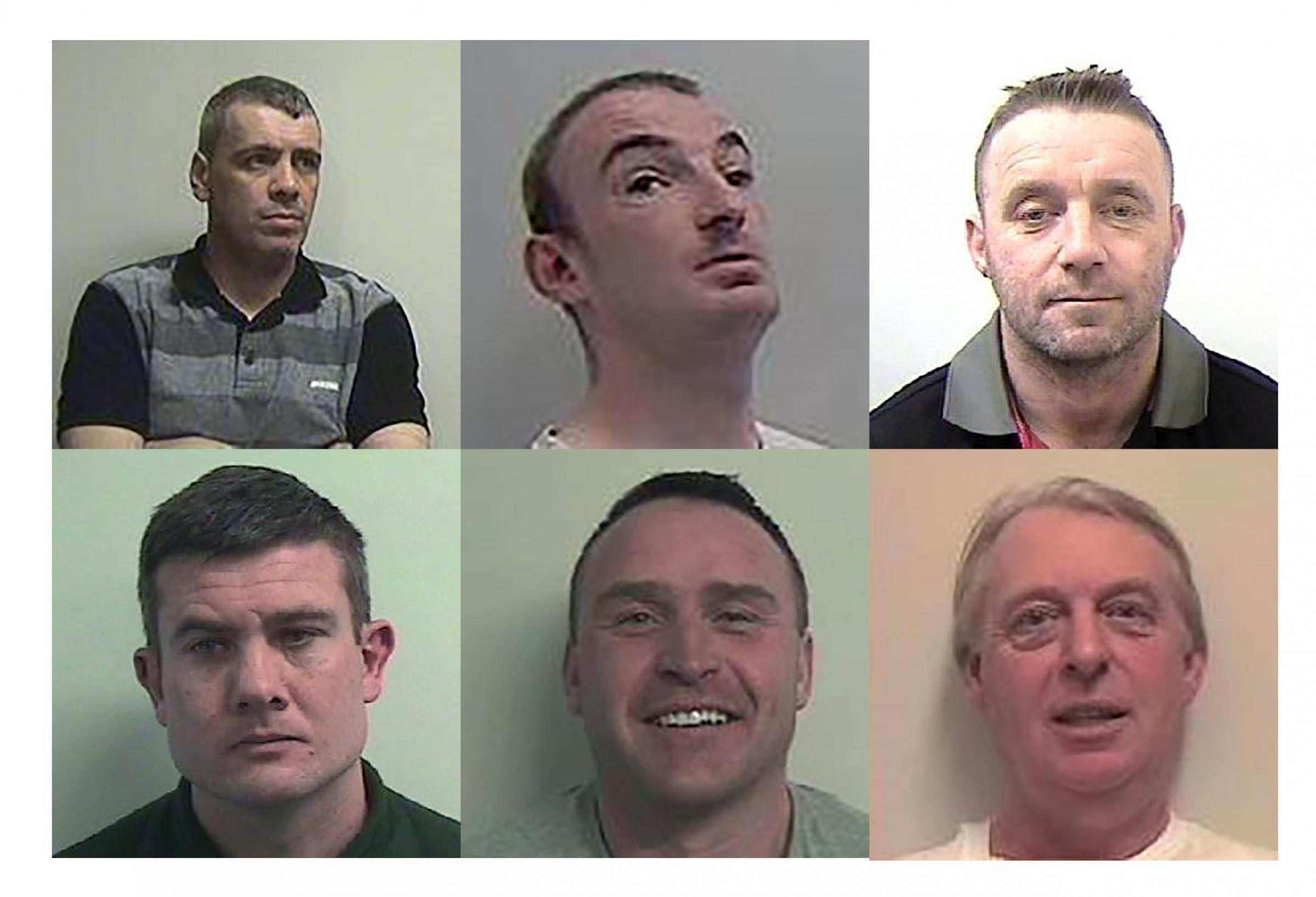 POLICE who brought down one of Scotland's most ruthless crime gangs yesterday pledged to track down and seize their multi-million pound property empire.
Nine of the heavily-armed drugs gang were convicted last week after flooding Scotland with guns and cocaine.
After dismantling their operation, detectives are targeting their dirty fortunes, much of it ploughed into properties on the Costa del Sol and other European holiday resorts.
The gang raked in more than £2m a month by supplying guns and drugs to other organised crime groups.
They were finally brought down after torture victim Robert Allan, who was abducted, shot and brutally beaten for three days over a drugs debt, appeared as a witness against them.
David Sell, Steven McArdle, Gerard Docherty, Martyn Fitzsimmons, Mark Richardson, Michael Bowman, Francis Mulligan, Anthony Woods and Barry O'Neil are due to be sentenced next month for their crimes.
Police Scotland's Serious Organised Crime and Counter Terrorism squad have now turned their attention on their continental property portfolio and will be working with police forces across Spain and Portugal to recover the group's assets.
Other Scots gangsters, including Jamie "The Iceman" Stevenson, built huge property empires on the Costas including apartments in millionaire's playground Marbella.
Detective Chief Superintendent Gerry McLean, head of organised crime and counter terrorism, said: "We think they were trying to legitimise their money and that investment was overseas in property, most of it in the sunnier parts of mainland Europe.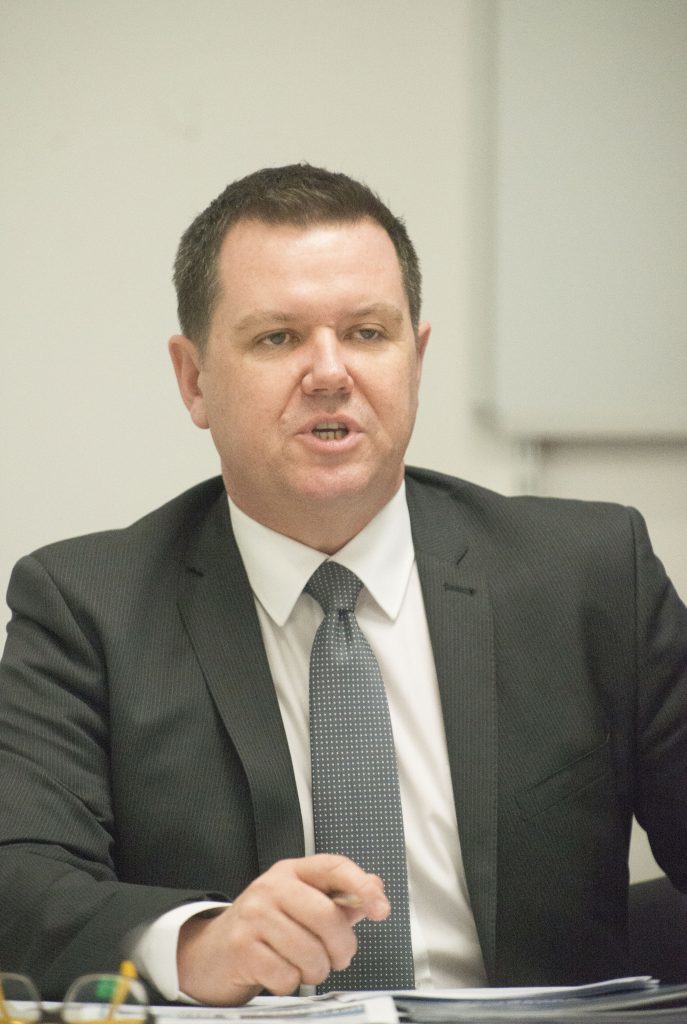 "Part of the investigation, working with international law enforcement partners, is looking at where they have businesses and properties around the world.
"We welcome the convictions, it will make a huge impact in Scotland but there is still a huge amount of work to be done to target wider parts of the network."
The group were caught with an arsenal of powerful automatic weaponry and sophisticated scrambling devices designed to avoid electronic surveillance.
They used signal blockers and modified industrial equipment, which allowed them to transport up to a tonne of cocaine and a cache of weapons across the country every year undetected.
DCS McLean said: "They had huge international reach. More traditionally crime groups in Scotland will know someone in Holland or Spain, who will then know someone in South America and will pay for part of a shipment.
"This group controlled all of that trafficking route, from source straight through to the streets.
"That was their power. "
During the police operation, 12 guns, including seven automatic weapons, were recovered from modified cars, as well as pieces of hi-tech signal-jamming equipment. Encrypted mobile phones, laptops, tables and a grenade were also recovered.
The volume of hi-tech gear and firearms, levels of extreme violence and "blatant disregard for public safety" are what mark the group out as different from others before, according to police.
DCS McLean said the availability of firearms from Eastern Europe made it easier for the Scottish gang to get their hands on high-quality weapons including a Skorpion submachine gun – the weapon used in the Paris terror attacks in 2015.
He said: "While firearms have always been with us, the more modern and contemporary crime groups are making more use of the availability of firearms.
"I don't think firearms are being used more frequently but perhaps the way they are being used appears to be far more reckless than before, with more public disregard.
"That is what this case has brought out.
"The numbers remain fairly constant in Scotland, but firearms are more freely available because the world is a smaller place.
"Some of the changes in Eastern Europe, where a lot of these weapons are brought, means criminal gangs are able to move them about.
"Those markets to supply firearms are more readily available. That is definitely something this group have exploited."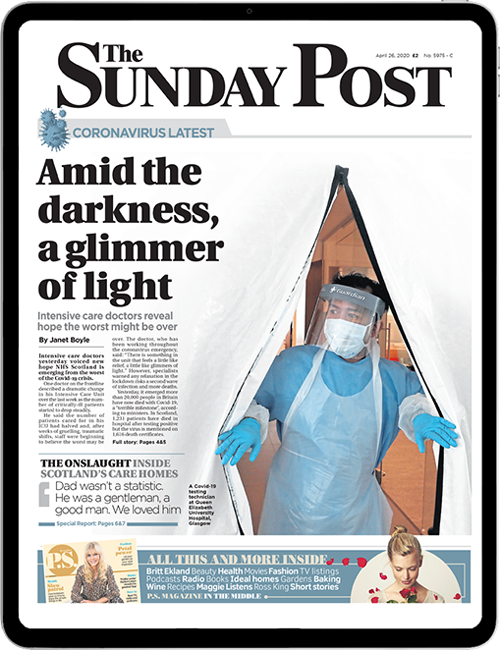 Enjoy the convenience of having The Sunday Post delivered as a digital ePaper straight to your smartphone, tablet or computer.
Subscribe for only £5.49 a month and enjoy all the benefits of the printed paper as a digital replica.
Subscribe