Any married couple will have ups and downs but Mark and Kathy Mulholland have enjoyed more than most.
Their first date was on a rollercoaster and Mark's enthusiasm for big dippers has seen them travel to fairgrounds around the world during more than two decades together.
Mark, 51, an accountant, met Kathy when he was helping out at Glasgow's famous Christmas carnival in December 1997 having blagged a job the year before after hearing the famous Wilde Maus coaster was coming from the continent.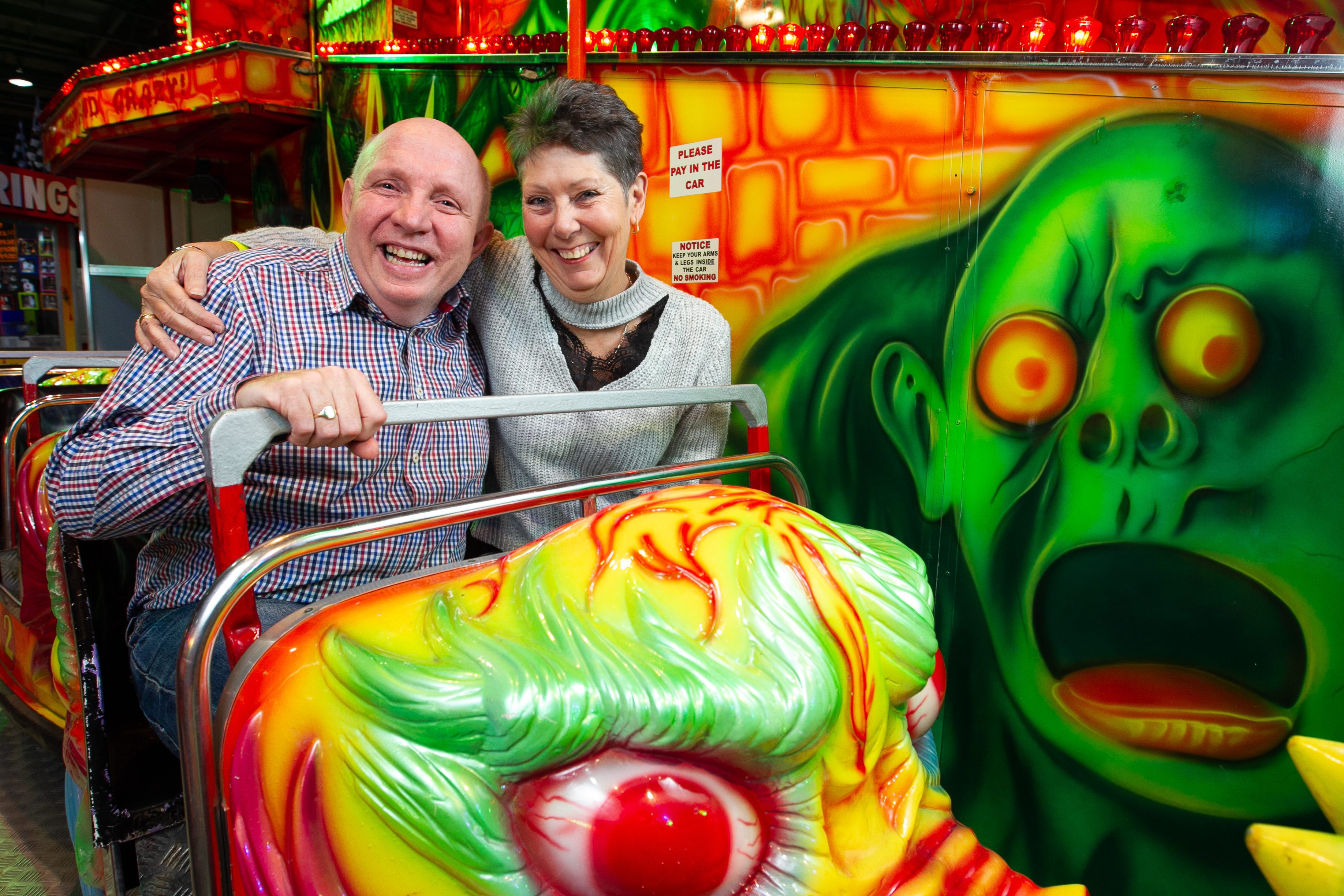 "I was working as a manager at an accountancy firm at the time," he said.
"I was interested in it from a personal point of view but quite nosy and inquisitive from a business point of view. The weekend before the carnival opened, I went along to the SEC car park to get some photos.
"I'm not a shy person, a different type of accountant to others I know, so I knocked on one of the caravans and a man called Tim Derichs opened the door. He was the photobooth operator and we hit it off and he ended up offering me a job working alongside him."
Perks of Mark's new second job included unlimited rides on the Wilde Maus – as well as the other rides – often after hours.
On a night out with his carnival ­colleagues, Mark met Kathy and where else were they going to go on their first date?
Mark said: "Given I was in the office during the day and working at the ­carnival at night, it was only natural that we had our first date there.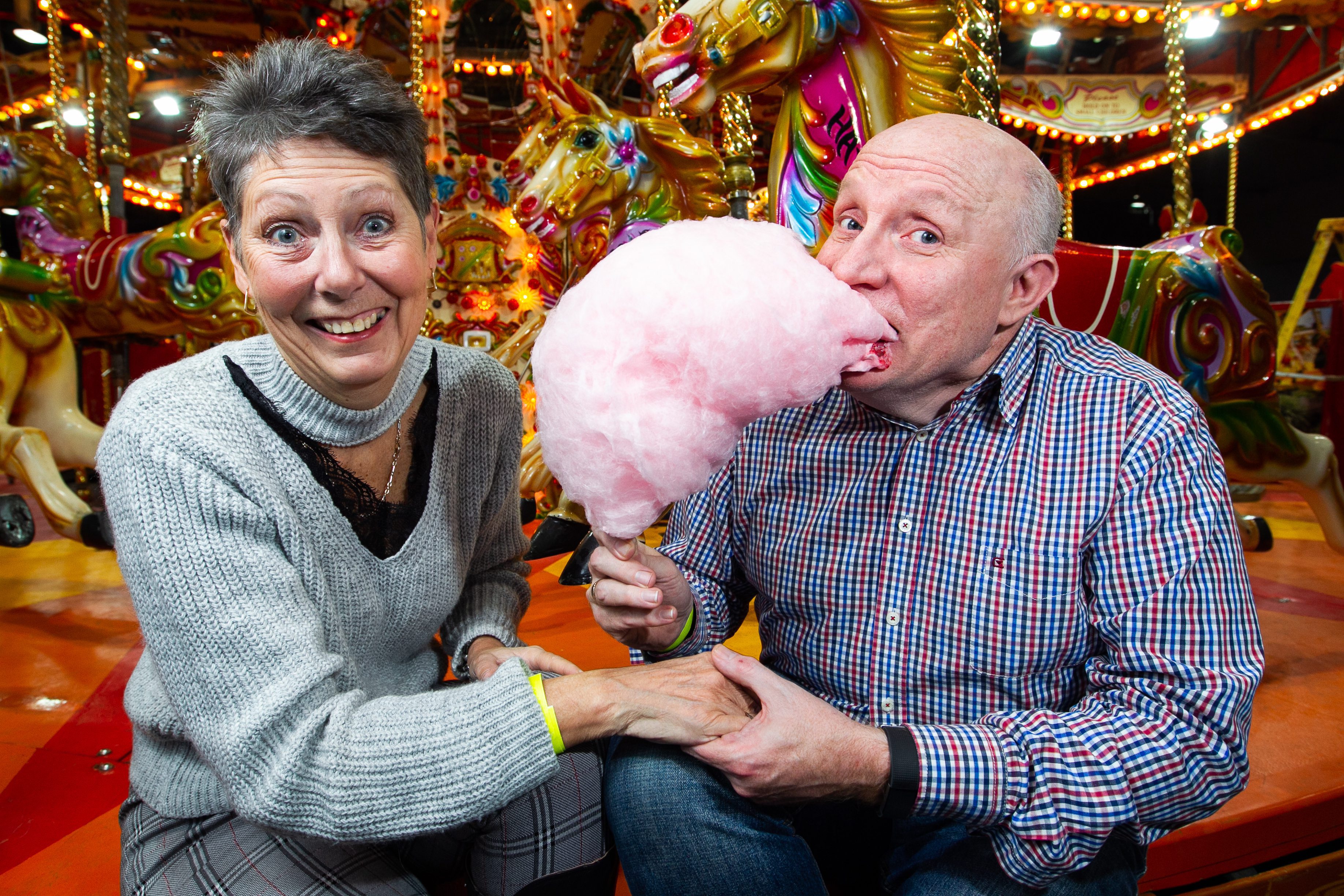 "I remember going on the Wilde Maus, Top Gun and King Loops with her. I still had the free rides perk – that was the mean accountant in me – so we didn't have to pay for anything that night!
"I remember winning two teddies that night, which we called Karen and Val."
The two agreed to meet up again once the carnival was over and, in a whirlwind romance, were engaged by February.
The couple married in September 1998 and, of course, the Wilde Maus came up in Mark's speech.
"I told everyone I knew Kathy was the one for me because, on a rollercoaster, your tummy goes all funny going down the dip.
"That was the feeling I got when I first met her, and still do today. If it wasn't for the carnival, we wouldn't have met."
Kathy, 62, also remembers their first date fondly, saying: "I probably wasn't that enthralled but I thoroughly enjoyed it! We had fun.
"There are worse hobbies to have than rollercoasters. Mark's love of them has taken us all over the world to see them.
"It's a bit magical, especially for the kids and seeing the look on their faces."
The Irn-Bru Carnival, as it's now known, is celebrating its 100th anniversary this year, and retains a special place in the couple's hearts.
Mark's love of the carnival dates back to when he was a young child, where the highlight of his year was his parents taking him along to its original location, Kelvin Hall, for the festivities.
His abiding memories from the early days are not just the rides, but the guards on the door and their long, heavy red coats.
"When I was seven I was given a long red dressing gown and for the next few years I wore it out and about everywhere as I pretended to be a doorman at the carnival," Mark laughs.
"It was a magical time, in those days it hardly changed apart from maybe one or two rides. Back then you could win things like goldfish and cigarettes from the grab machines. I won a packet of cigarettes one year and was happy to give them to my Nana whose birthday happened to be the next day!"
Mark continued to go to the carnival every year with friends and family throughout the 1980s and well into adulthood.
It's a tradition that he's since carried on with Kathy, and when they had children they took them along every year.
Now their own family is older, Mark and Kathy take their friends' kids along every year on Christmas Eve to give their parents some time to get things ready for the big day.
"Now I'm 51 it takes its toll a wee bit more these days but it's not really about me, it's all about the kids," Mark said.
"It's about putting something back now so they can enjoy it.
"The carnival is warm and friendly and fun. You've got the lights and attractions, and it's Glasgow through and through."
---
Fairground memories: Mark and Kathy join in carnival centenary bash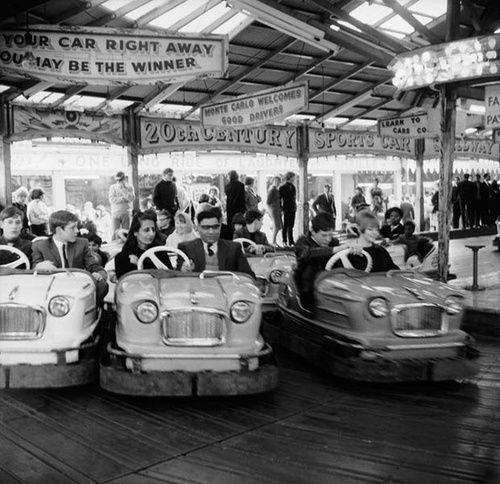 Rollercoaster couple Mark and Kathy Mulholland were among the carnival fans invited to share their magical memories and festive family fun from
over the years.
Greg Cherry, managing director of operators QD Events, said the carnival's centenary was a perfect opportunity to reminisce.
He said: "It's the people who have kept the magic of the carnival alive for the past 100 years and it was important to us this year's event honoured the many generations who have helped make it a Glasgow landmark.
"The carnival has lived through 25 prime ministers. It has seen the invention of the internet, of computers and smartphones and remained a firm tradition.
"We hope the people of Glasgow will join us in celebrating our centenary year."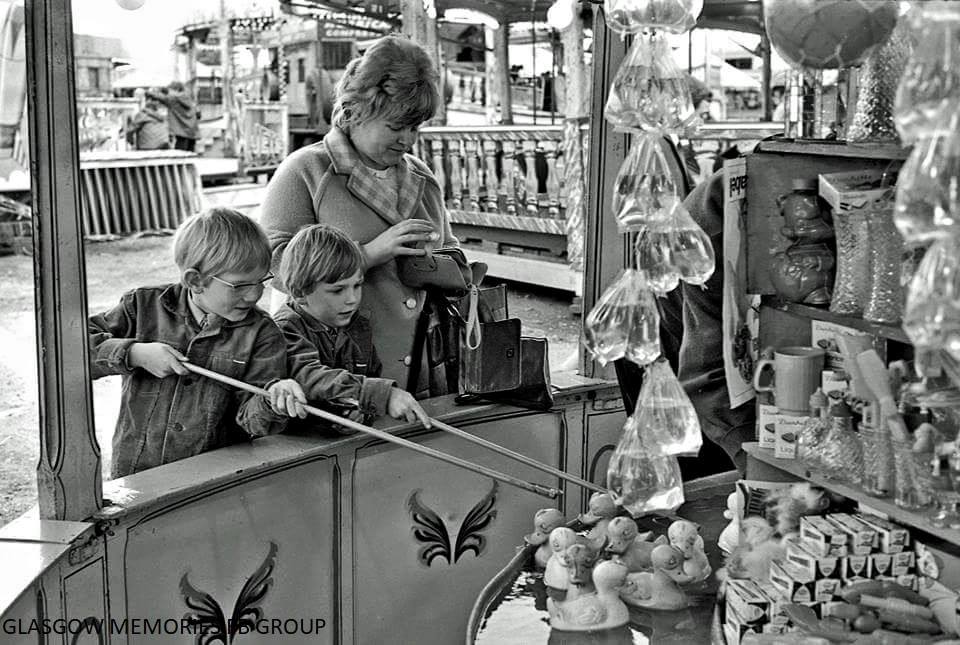 The carnival was launched in 1919 by city chiefs as an annual feel-good gathering to show off the city, complete with a circus running alongside it.
It moved from the Kelvin Hall to the SEC in 1986, where it is held to this day, averaging 200,000 visitors per year.
The Irn-Bru Carnival opened on Friday and will run until Sunday, Jan 12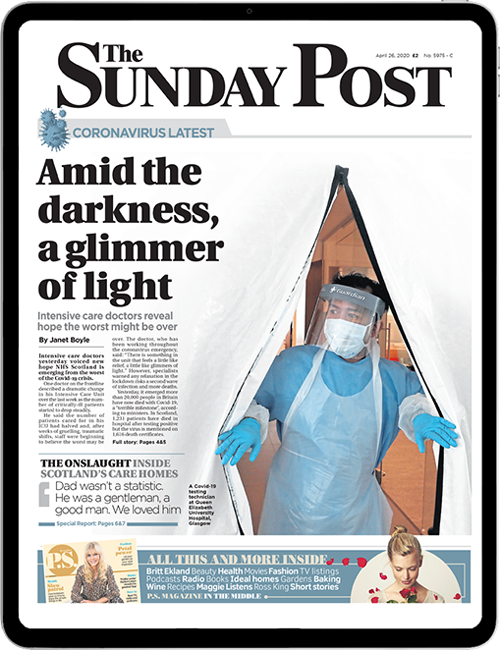 Enjoy the convenience of having The Sunday Post delivered as a digital ePaper straight to your smartphone, tablet or computer.
Subscribe for only £5.49 a month and enjoy all the benefits of the printed paper as a digital replica.
Subscribe