Mick Jones started the legendary band Foreigner, selling more than 80 million records and knocking Band Aid off the No 1 slot with I Want To Know What Love Is, a song still played on radio today.
He has been inducted into the Songwriter's Hall Of Fame, and he brings Foreigner to the Rewind Festival at Perth's Scone Palace on Saturday July 20.
---
Why do you still go on the road and tour?
I can't see me wearing plaid trousers and climbing in to a golf buggy, can you? What else would I do? It stimulates me and keeps me young. If I get carried off stage one day, that's fine by me.
You've had some health issues?
Yes, but those challenges are behind me so maybe I'm touring to prove to myself that I can still do it. There was a period when I thought I'd never get the chance again.
Looking forward to the Rewind Festival?
Immensely. We played Glasgow last year, and we've always had great audiences in Scotland. You can be sure that we'll be playing all the hits.
You've just had a No 1 album?
Yes, on the classical charts. It's a live album of our hits, us and a symphony orchestra. We recently toured Australia with it.
How does that work?
We have 10 classical musicians who travel with us, and one goes ahead to different cities and auditions more local musicians to join the orchestra. But Rewind will just be us, the best line up of the band since the beginning. Maybe we'll bring the symphony orchestra another time.
You befriended the Beatles. Ever write with them?
No, but I've often wished that I had. I did work with George Harrison for a while but he was taken too soon. I enjoyed living their Hard Day's Night lifestyle with them and I wondered whether I'd ever get a fraction of that success.
Paul McCartney's still writing. Fancy joining forces?
(Laughs) I think he's probably a bit difficult to work with. I've often been fed up with his solo work, thinking I could make a difference, but he writes on his own. Good luck to him.
Do you enjoy your stepson Mark Ronson's music?
I'm very proud of him and I get a buzz out of what he does. He's a hard worker, sincere, not jaded, and he remains himself. He incorporates in his music what I tried to do when I set out.
Where do you live now?
In New York, that's why coming over to Europe, and the UK in particular, is so important for me.
You have 24 hours left to live. How do you spend it?
I'd charter a boat and just sail off wherever it took me. I've been very lucky, made a bit of money but kept my feet on the ground. A day-long mystery sail would be a great finale.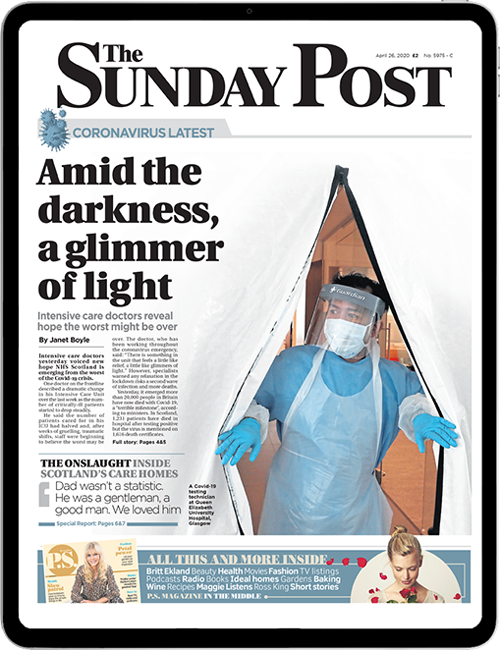 Enjoy the convenience of having The Sunday Post delivered as a digital ePaper straight to your smartphone, tablet or computer.
Subscribe for only £5.49 a month and enjoy all the benefits of the printed paper as a digital replica.
Subscribe