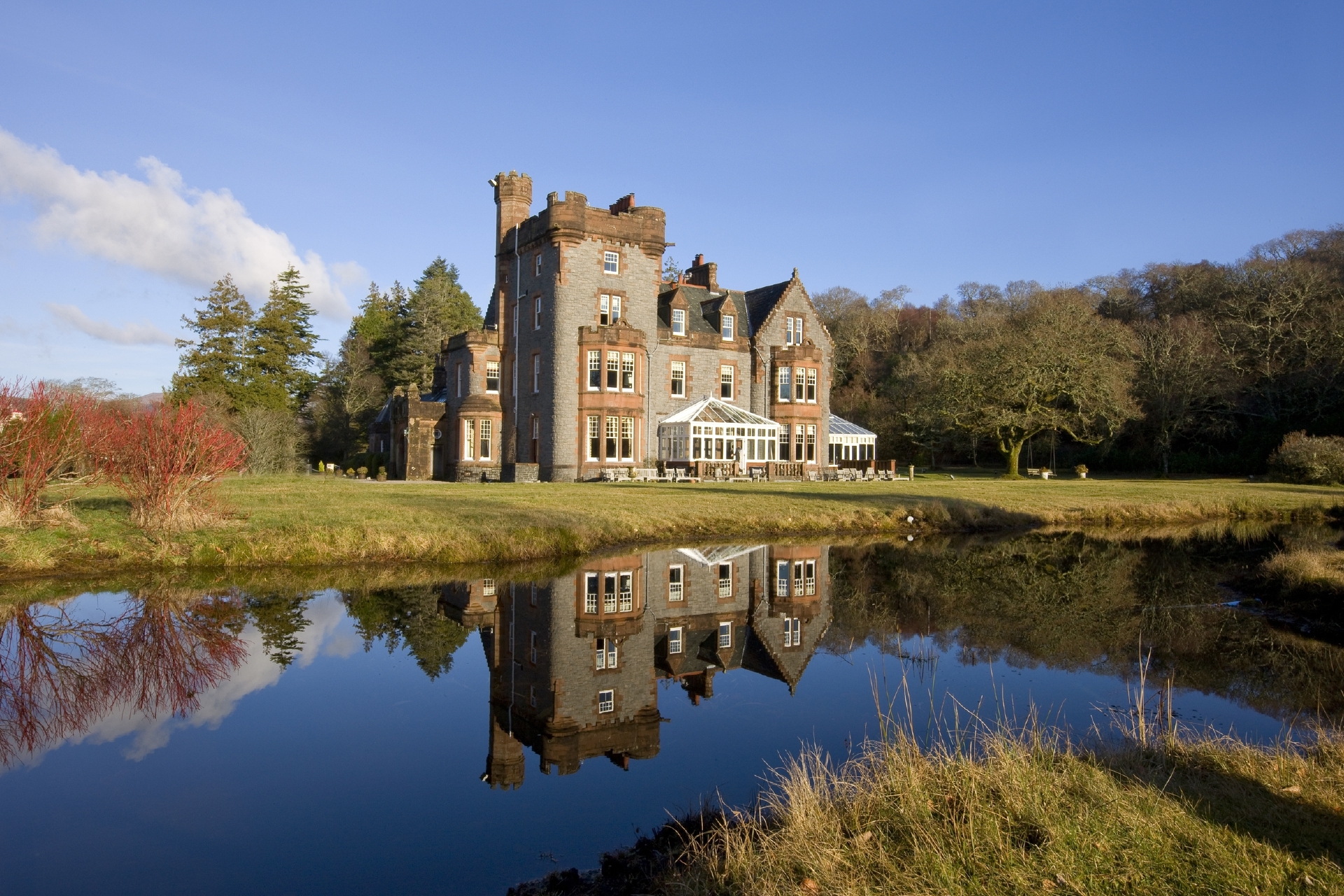 Isle of Eriska, Argyll
If you like to feel like the only person in a restaurant, try the eating establishment on this private 300-acre island out for size. Just north of Oban, the Isle of Eriska is a big house and grounds run by the Buchanan-Smith family since 1973. Recently refurbished, this traditional building has been transformed into a contemporary yet cosy hotel with an award-winning restaurant. It was awarded a Michelin Star in September for the third year running. The kitchen prides itself on using local produce. Menus typically consist of a fish from the surrounding waters, a meat dish from the island and a vegetarian alternative inspired by ingredients found in one of the gardens or larders close at hand. Even the salads, herbs and mushrooms come from the hotel's grounds, and the jellies and chutneys are made from Eriska's own berries. The renowned Farmhouse Cheese Trolley is one of Eriska's hidden treasures. Diners can choose from 
40 cheeses, including mulled cheddar, Lancashire bomb, Celtic promise, Fearn Abbey brie, and glazert to name but a few.
Price: £££
Where: Isle of Eriska, Benderloch, Argyll, PA37 1SD
Tel: 01631 720 371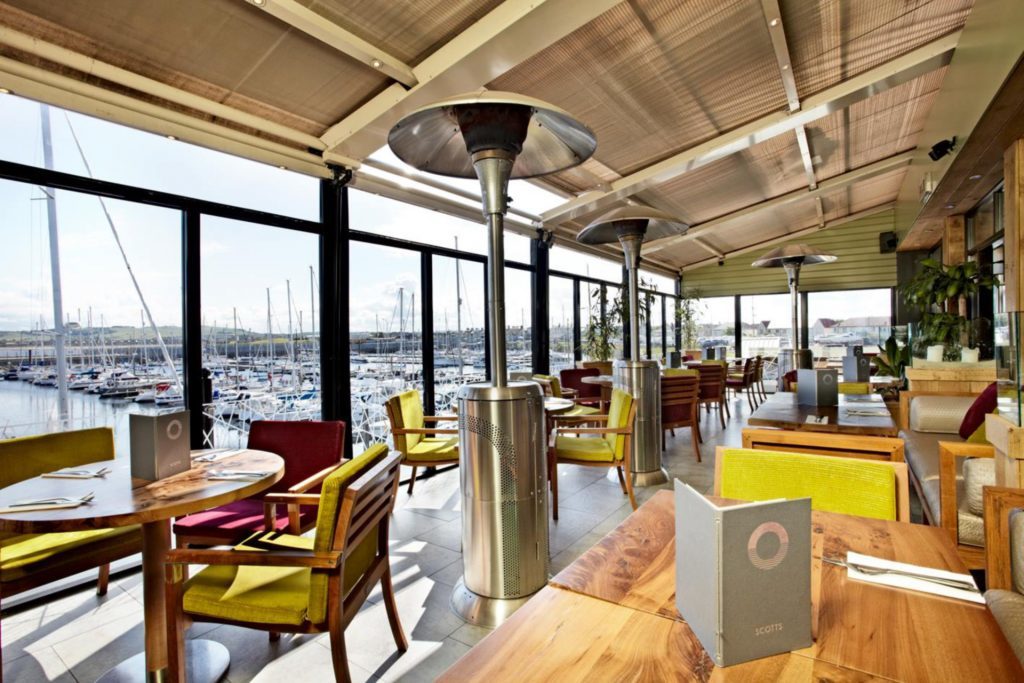 Lido, Troon
A classy wee cafe/bar that brings a bit of the Med to Troon, with an open kitchen where you can see it all going on.
Price: ££
Where: 11-17 West Portland Street, Troon, KA10 6AB
Tel: 01292 310 088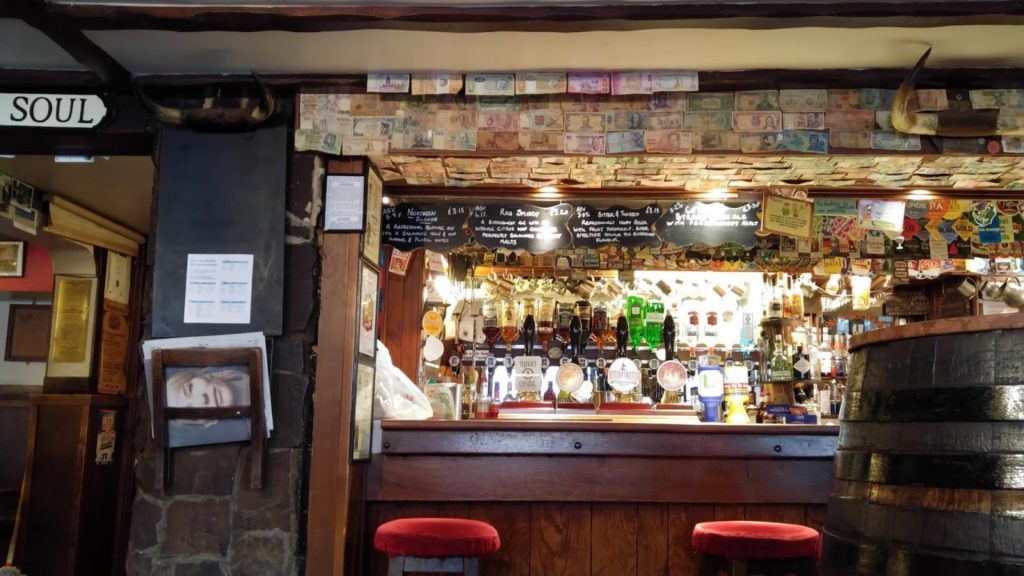 Brown Bull,  Lochwinnoch
Every wee village should have a place locals are happy to have a bite to eat – and Lochwinnoch locals must be happier than most! The Brown Bull is a quaint little place and stepping inside is like stepping back in time. There are old wooden floors, exposed brick walls and no televisions just a friendly welcome and some tasty real ales that are regularly rotated. If you do fancy a meal, the restaurant serves up some lovely food with a classy twist. Live music adds to the tempting mix.
Price: £
Where: The Brown Bull, 33 Main Street, Lochwinnoch, PA12 4AH 
Tel: 01505 843 250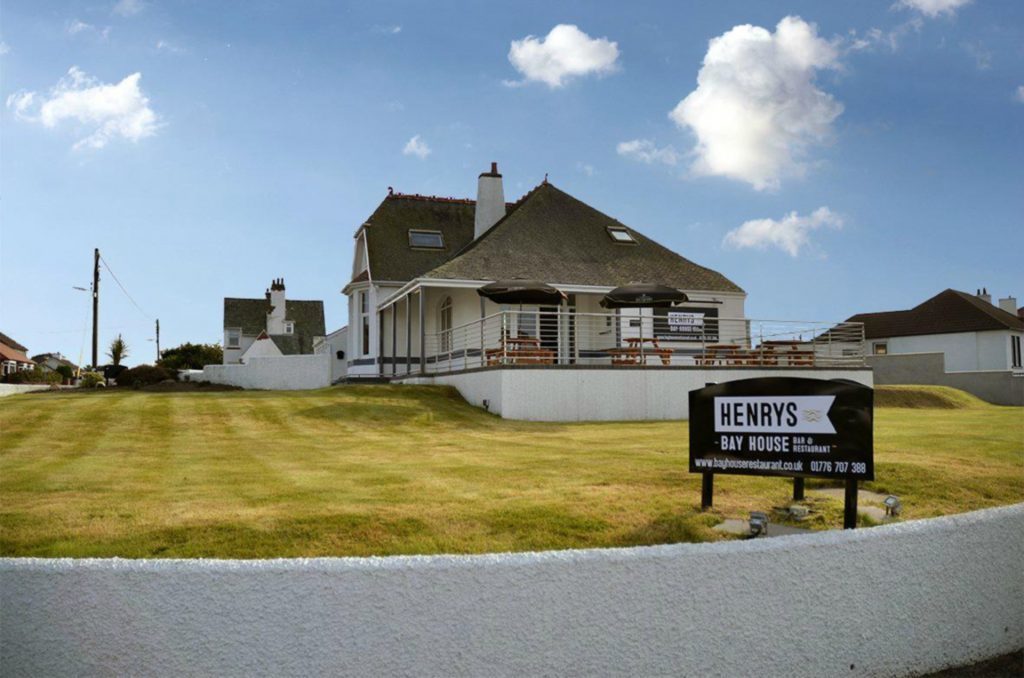 Henry's Bay House, Stranraer
When the sun shines there's no better place than Scotland. And when it comes to eating out in Stranraer on a nice day, the sun terrace at Henrys, overlooking pretty Loch Ryan, can't be beaten. Local produce is always favoured by chef/restaurateur John in the popular eatery. There are early bird specials for £15.50 at teatimes from Tuesday to Friday.
Price: ££
Where: Henrys Bay House, Cairnryan Road, Stranraer, DG9 8AT
Tel: 01776 707 388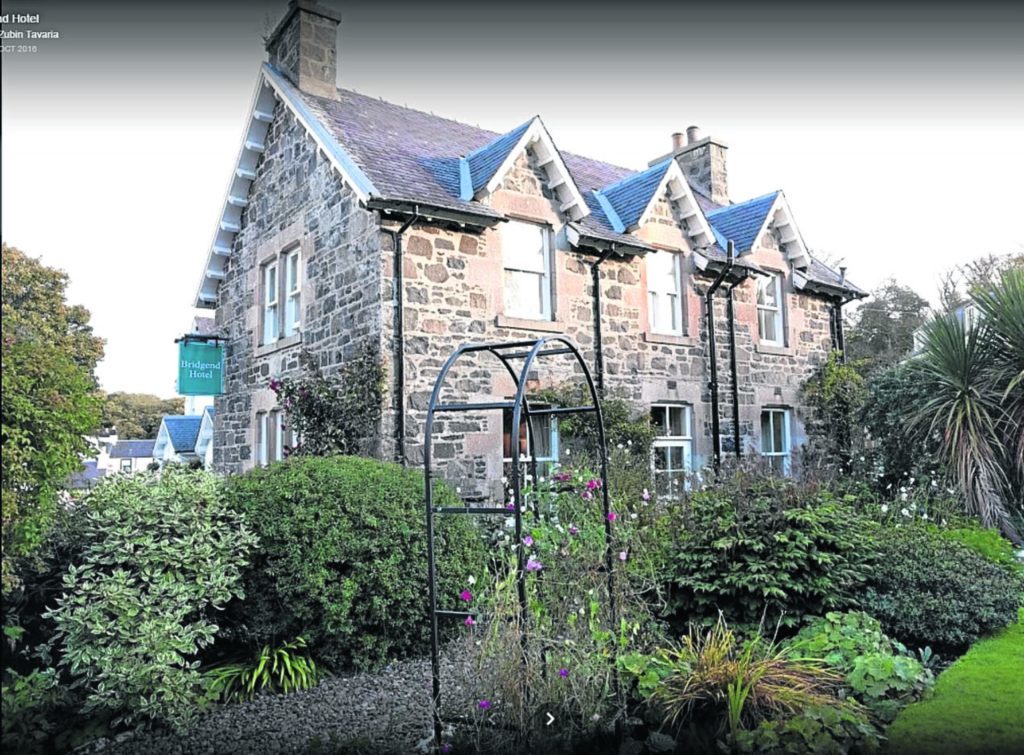 Katie's Bar, Islay
The Bridgend Hotel has been welcoming visitors to Islay for more than 100 years. And the personal touch always plays a part. That's really evident when it comes to eating, with food served in Katie's Bar – named after the retired 80-year-old barmaid. There's a toasty wood-burning stove to warm the outside and local whiskies for the inside.
Price: ££
Where: Bridgend Hotel, Isle of Islay, PA44 7PB
Tel:  01496 810 212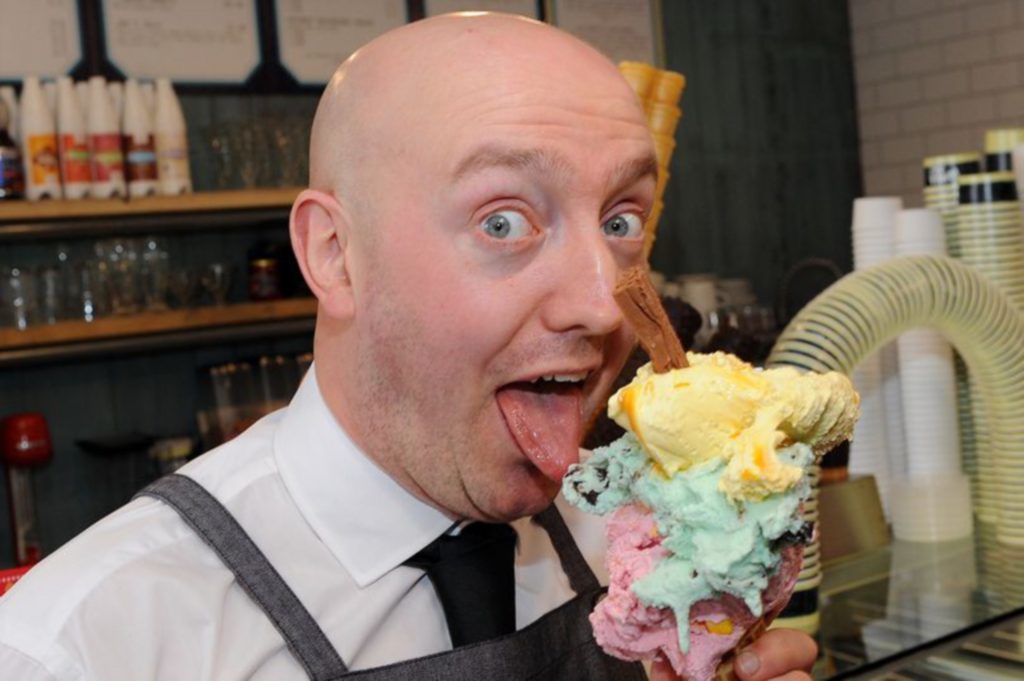 Vanilla Joe's, Irvine
Ice cream is cool at anytime, but when you're licking it in somewhere awarded the accolade of being the best in Scotland, it has an extra little something. The Irvine ice cream parlour at the harbourside, the brainchild of fish fryer Marco Edge, is a 
lip-smacking delight for anyone who loves a good cone. It is all freshly made and variety's the sp-ice of life.
Price: £
Where: Vanilla Joe's, 80 Montgomery Street, Irvine, KA12 8PW
Tel: 01294 271 100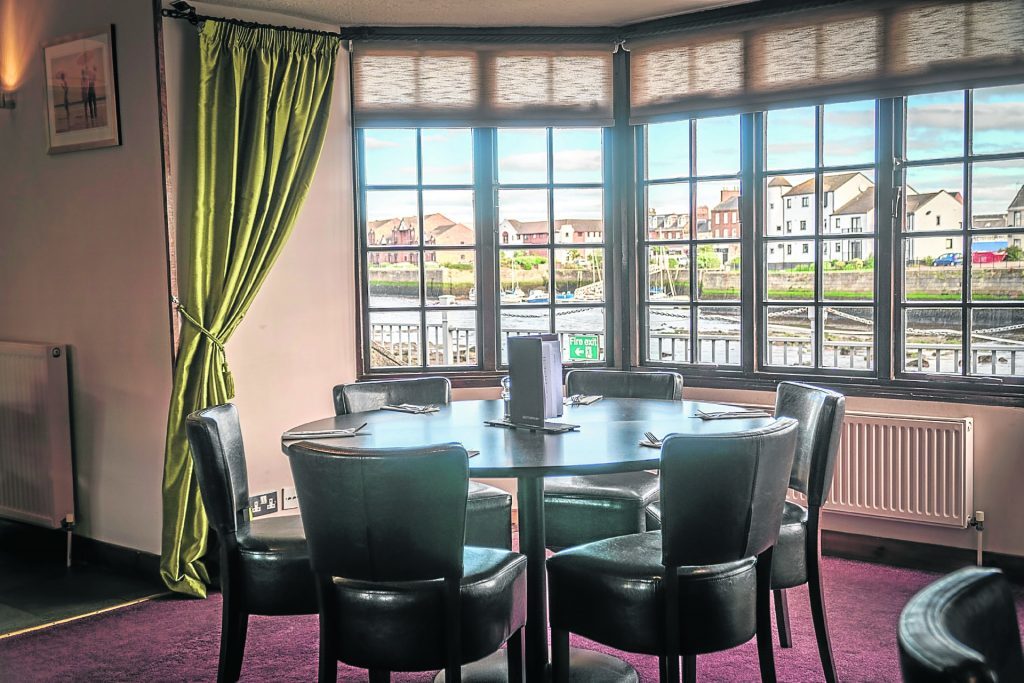 The Waterfront, Ayr
There's usually a best seat in the house at a restaurant. And at this low, white, single-storey building we'd say it's any of the three tables by the big bay window in the bar. There, you can look down the river right outside. There are a couple of options as you come in, the restaurant and the classy, relaxed bar. Lots of food choice, too. The Waterfront is big, understandably, on seafood, but plenty else besides, such as steaks, burgers, chicken and duck. The haddock and parsley fishcake with poached egg on top is superb. There's an extensive sandwich menu if you're not too hungry. The Waterfront has a really nice vibe with locals aplenty and 
first-timers are made to feel just as welcome.
Price: ££
Where: The Waterfront, 4 South Harbour Street, Ayr, KA7 1HZ
Tel: 01292 280 212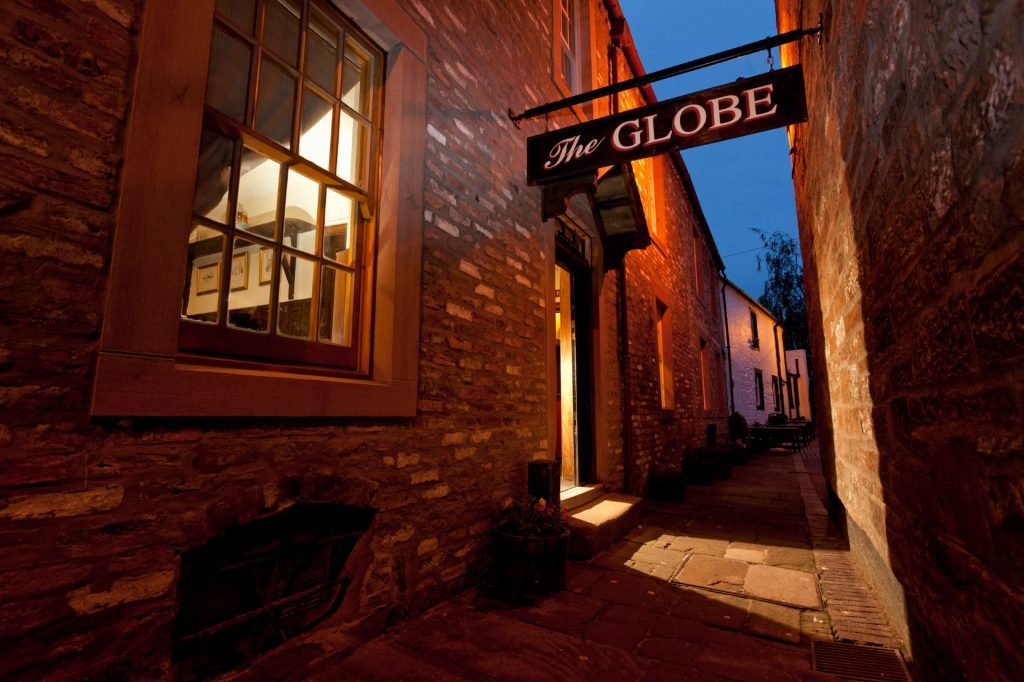 Globe Inn, Dumfries
Pubs come and go, but few can boast to have been established in 1610! Dumfries is known for its Burns connection and Rabbie regularly propped up the bar while he was building Ellisland Farm. It's an fixture in the high street and tourists, Burns-lovers and locals all make a beeline for the Globe, as they have down the centuries. Don't expect fancy and you'll likely be pleasantly surprised. There's a warm welcome and tasty, unpretentious fare served in surroundings where you can feel a sense of history. Tours are available, too.
Price: £
Where: Globe Inn, 56 High Street, Dumfries, DG1 2JA
Tel: 01387 252 335
Scone Spy Recommends…
Old Toll Bar, Gretna
"A soaring, heart-thumping, dizzying lovefest.
"First, I sample a very tasty, well-filled doubler (bacon and egg) and potato scone. Then a fresh, fruity, lovely scone. Fantastic, if a little crumbly.
"This place is modern and welcoming, a winner. Two clocks on the wall – one set to Scots time and one to English – track time, but we're in no hurry to leave."
Where: DG16 5JD
Saporito, Paisley
"Saporito Coffee in Paisley looks deceptively small from the outside – a TARDIS is the only way to describe it – it's roomy inside. "I was expecting Peter Capaldi to run through fighting Daleks! There wasn't one seating area, but three. "Plain, fruit, apple and cinnamon or white chocolate and raspberry scones were on offer. "Oh, choices!"
Where: PA1 1ES
Dunlop Dairy, Stewarton
"Chickens strut around the yard, quite the thing.
"A horse pokes its head through an opening in the stable wall. He nickers towards us what sounds like a wee horsey hello.
"Welcome to Dunlop Dairy'," he might have been saying. "Never mind dairy diversions, though. What about the main event – the scones?
"Well, they tick all the right boxes – moist and airy with just the right amount of buttery aftertaste."
Where: KA3 5LP
Nardini's, Largs
"Opened in 1935, the iconic building received a multi-million pound makeover a few years ago which returned it to its art deco glory days.
"With enough haddock required to keep Scotland's fishermen in employment for years and gallons of ice cream in vase-sized glasses, I could see Nardini's knows what customers want.
"Clearly homemade, my scone was light, fluffy and fresh tasting."
Where: KA30 8NF
Want to explore more of Scotland? Head to our Scottish Gems section.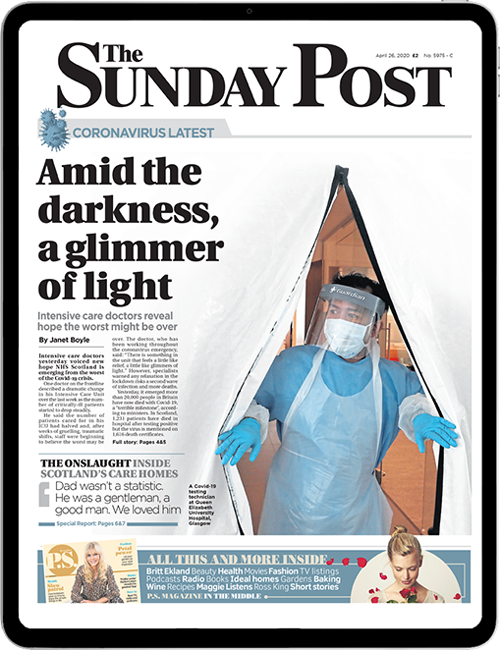 Enjoy the convenience of having The Sunday Post delivered as a digital ePaper straight to your smartphone, tablet or computer.
Subscribe for only £5.49 a month and enjoy all the benefits of the printed paper as a digital replica.
Subscribe