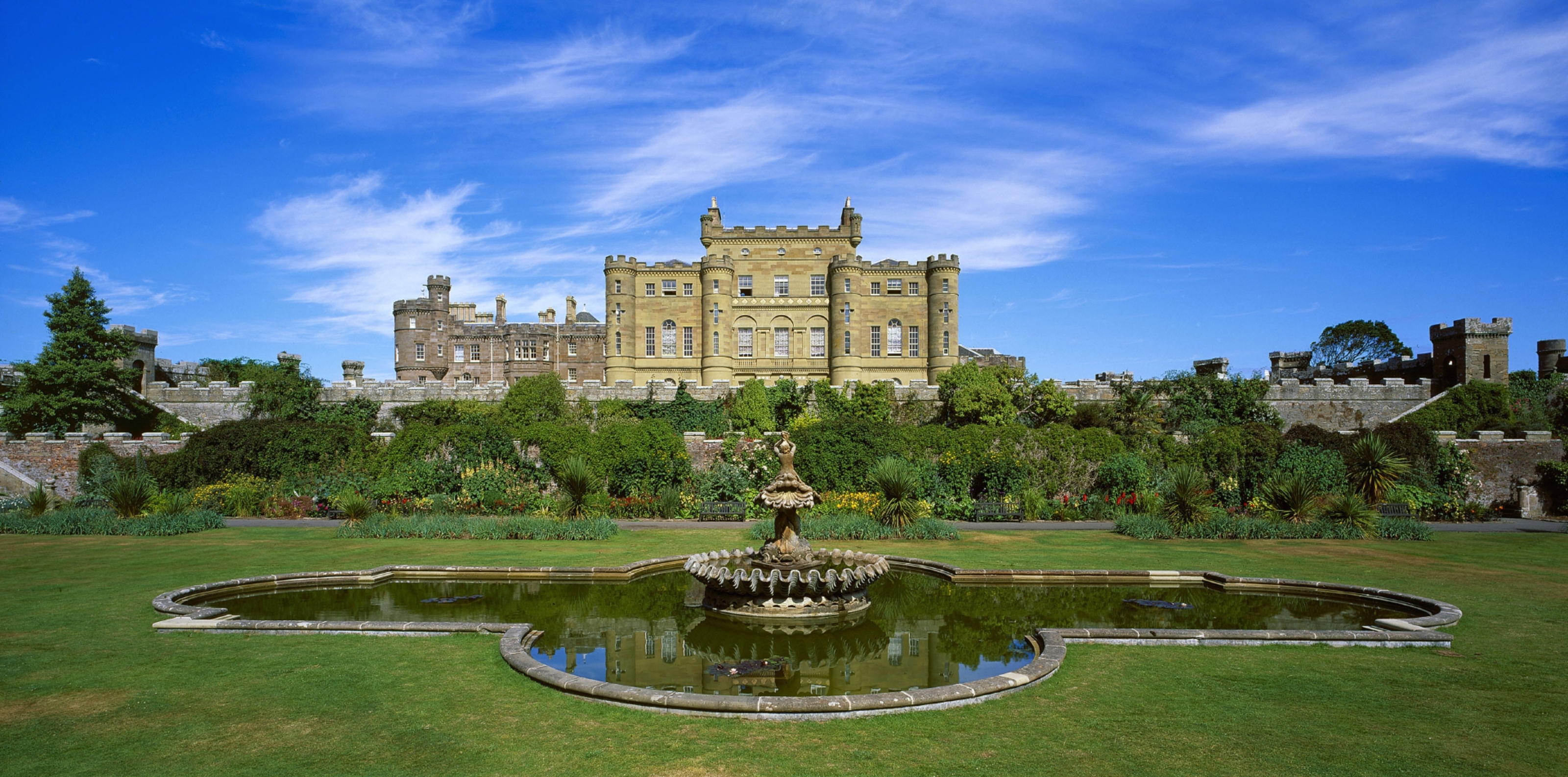 1. Culzean Castle, Maybole
History, spectacle, scenery. Fun inside and out. What's not to love about Culzean Castle? You could easily spend a whole day in the massive country park. There's three miles of shoreline with lovely beaches and intriguing caves, the formal gardens of Fountain Court and the Walled Garden while kids will love the Adventure Cove play park. The Armoury houses one of the world's best collections of swords and pistols. There's fascination as well with the presidential connections. In 1945 the top floor was converted into a flat for General Eisenhower as thanks for America's support during the Second World War. He visited four times after he became president and you can stay in those very rooms, now part of a country house hotel.
Price: ££
Where: Culzean Castle, Maybole, KA19 8LE
Tel: 01655 884455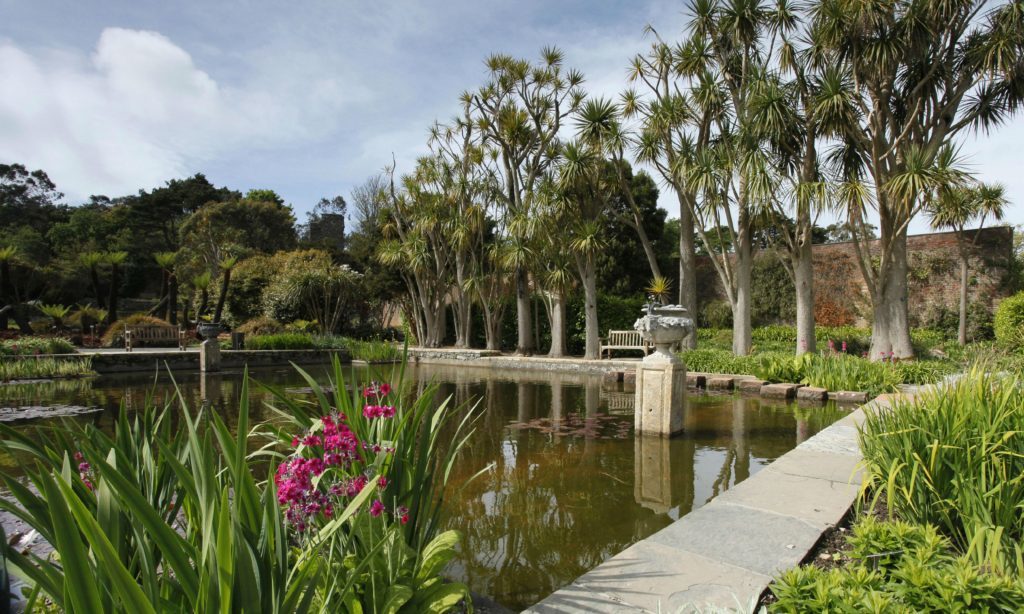 2. Logan Botanic Garden,  Near Stranaer
It does seem a bit incongruous. Tucked away in a corner of the country that you might imagine is at the exposed mercy of the elements sits Scotland's most exotic garden. As weather watchers know, Logan Botanic Garden, near Port Logan in Dumfries & Galloway, owes it all to the Gulf Stream. Its warming influence allows southern hemisphere plants to flourish. Looked after by the Royal Botanic Garden in Edinburgh, it opens again after its winter hibernation on 
March 15. The Walled and Woodland Gardens are two must-sees.
Price: £
Where: Logan Botanic Garden, Port Logan, near Stranraer, DG9 9ND
Tel: 01776 860 231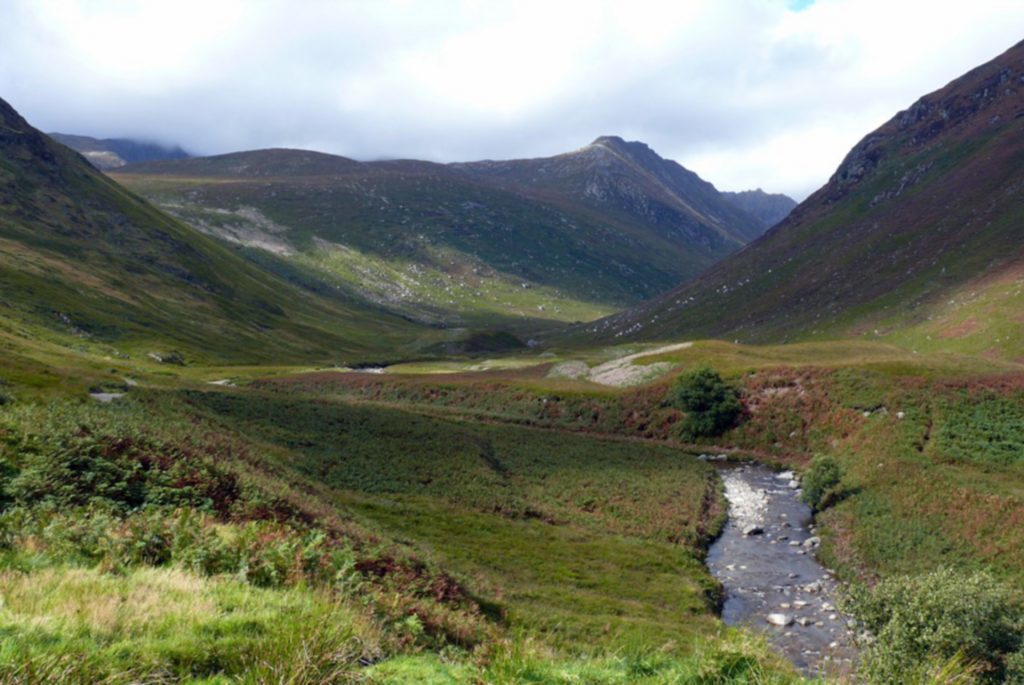 3. Glen Rosa, Arran
Arran has often been referred to as Scotland in miniature, with its highlands and lowlands. It's the Highlands many come for with Goatfell, the highest point of the island at 2866ft, the target. But while the views from the summit are certainly stunning, it can be a tough climb. Alternatively, take a look AT it from the gentle three-mile walk from Glen Rosa to Brodick.
Price: £
Where: Nr Brodick, Isle of Arran, KA27 8DF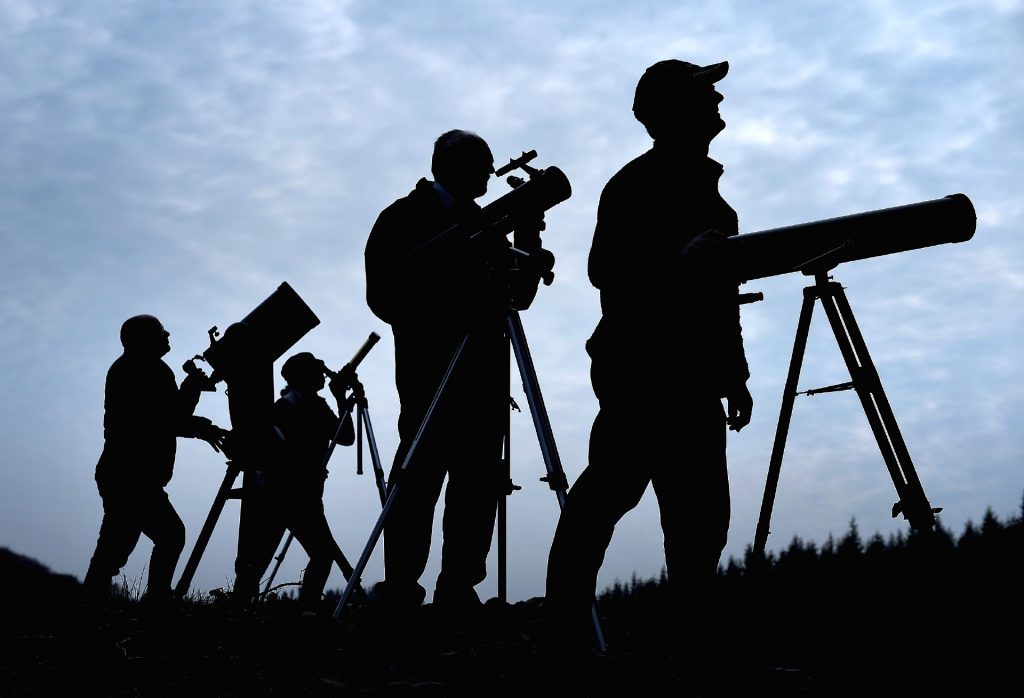 4. Scottish Dark Sky, Dalmellington
Being tucked away in a remote corner of the country has at least one advantage – darkness. There is so little man-made light pollution that the first Dark Sky Park in the UK was set up in the Galloway Forest. The Scottish Dark Sky Observatory is on a hilltop on the edge of the park and has two massive telescopes that give a fabulous look at the night sky. Keen stargazers from all over the world have flocked to it. However, the merely curious will find there's loads of interest, too. Space is limited, though, so it's best to book.
Price: £
Where: Scottish Dark Sky Observatory, Craigengillan, 
Dalmellington, KA6 7PZ
Tel: 01292 551 118
scottishdarkskyobservatory.co.uk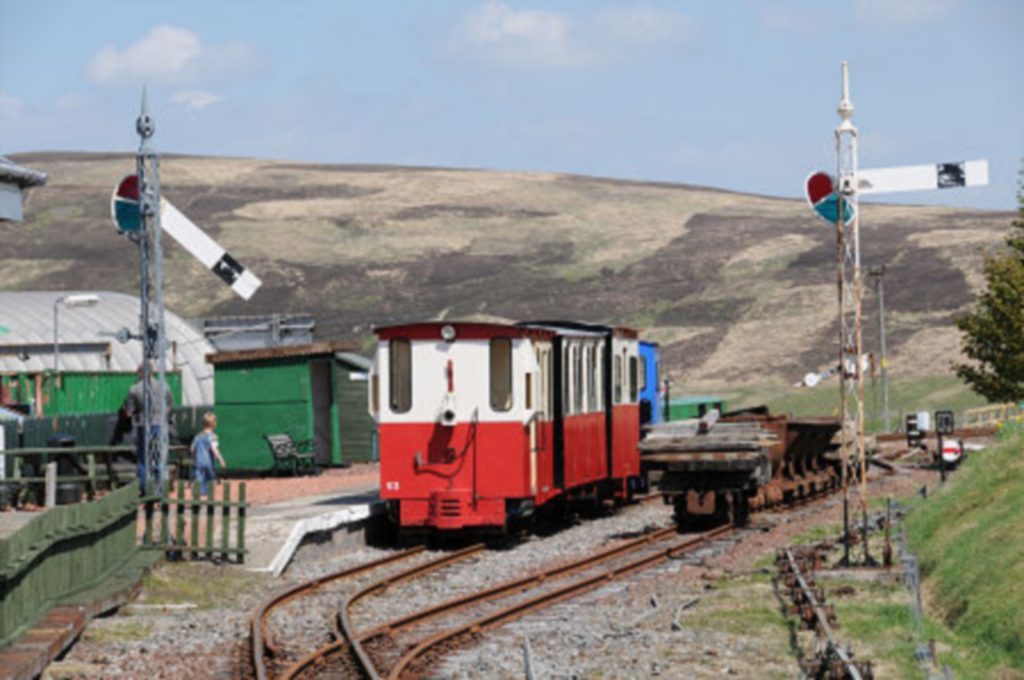 5. Lead Mining Museum, Wanlockhead
There are real highs and lows at Wanlockhead. Just eight miles from the M74, it's the highest village in Scotland at 1531ft above sea level. At the Museum of Lead Mining, you can experience going underground as well as finding out how the miners lived in the cottages when it re-opens in April. And you can try to find gold in them thar hills by panning for it.
Price: £
Where: Museum of Lead Mining, Wanlockhead, Dumfries & Galloway, ML12 6UT
Tel: 01659 74387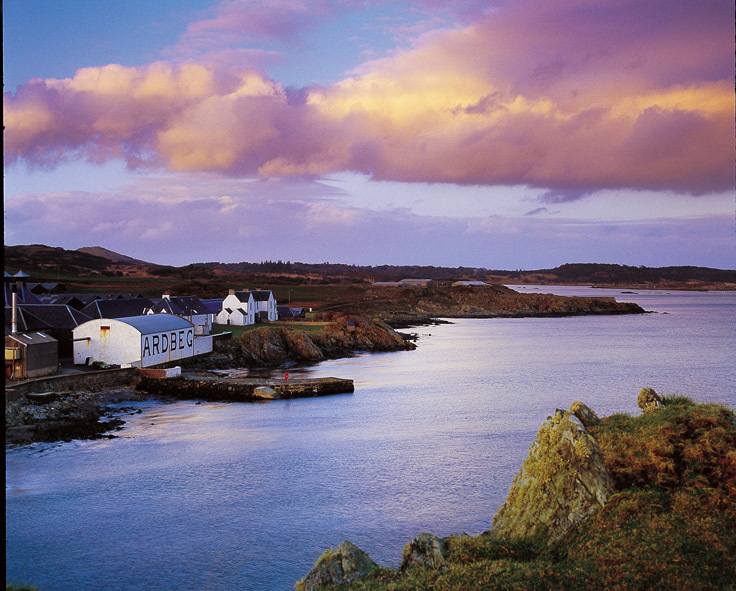 6. Islay Distilleries, Islay
There are many scenic beauties to drink in on a visit to Islay, with gorgeous beaches to savour and some fabulous driving tours. But many of those who cross from the mainland are thinking of drinking in something else entirely. Islay is famous for its whisky and seeing how the magic is worked is always fascinating, with many of the distilleries offering tours. Ardbeg, Laphroaig and Lagavulin are the southern distilleries. The northern ones are Bruichladdich and Bunnahabhain while Bowmore is in the middle of the island on the shore of Loch Indaal.
Price: ££
Where: Ardbeg Distillery, Port Ellen PA42 7EA. Also visit Laphroaig, Lagavulin, Bruichladdich, Bunnahabhain and Bowmore Distilleries.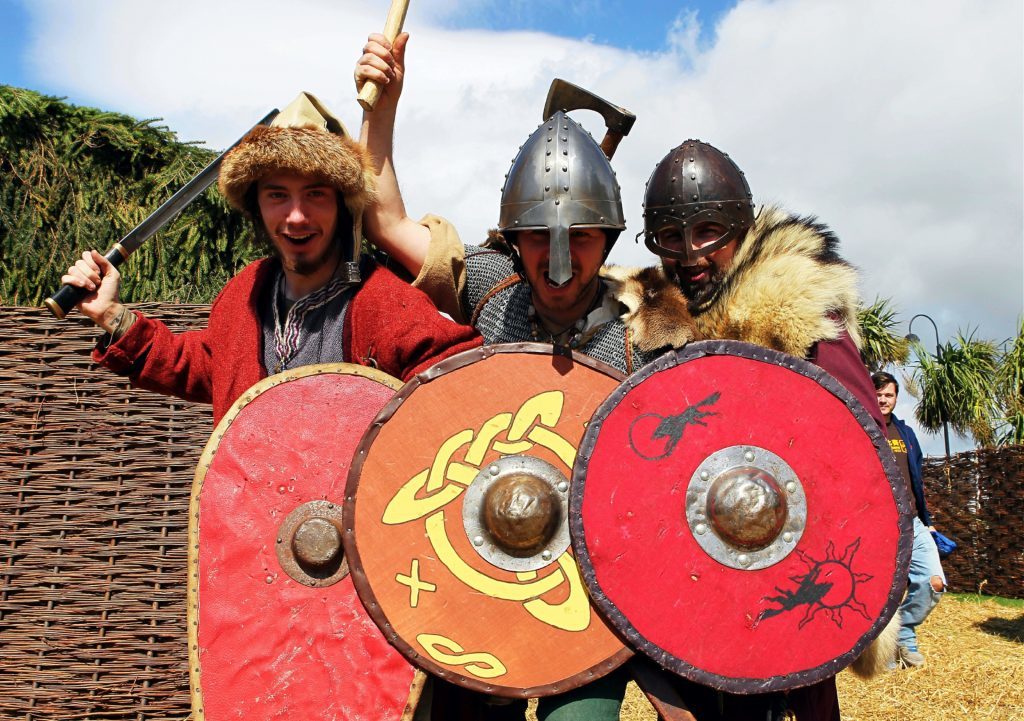 7. Vikingar! Largs
We're pretty sure they weren't after an ice cream or a trip doon the watter, but the Vikings made a beeline for Largs. Find out about the Battle of Largs in 1263 and much else besides at the award-winning Vikingar! attraction by the prom. Whizz through 500 years of history in the eyes of one family and find out what the Vikings got up to elsewhere in the country.
Price: £
Where: Greenock Road, Largs, KA30 8QL
Tel: 01475 689 777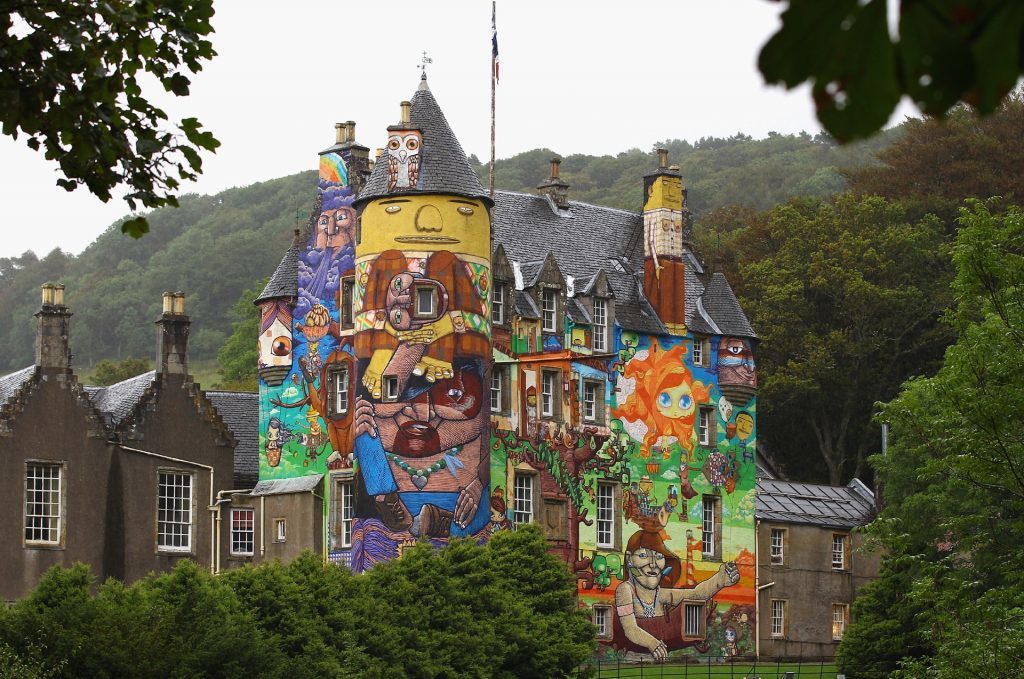 8. Kelburn Castle, Fairlie
What comes to mind when you think of a castle? We're sure it isn't a 13th Century structure, colourfully-painted with a makeover courtesy of some Brazilian graffiti artists. That's just one of the offbeat things you'll find at the castle and 3500-acre estate. Stretch your legs on a walk through the beautiful glen with its waterfalls and gorges. For the full map showing all our featured Gems across Glasgow, The West and Central, see 
page 46.
Price: £
Where: Kelburn Estate/Country Centre, Fairlie, Ayrshire, KA29 OBE
Tel: 01475 568 685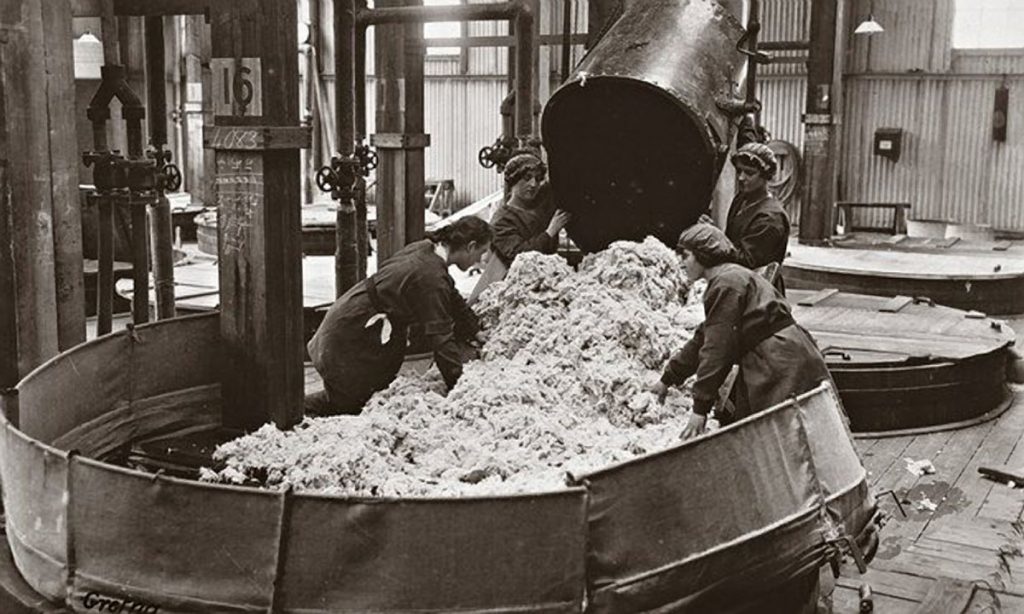 9. Devil's Porridge Museum, Eastriggs
The Devil's Porridge Museum tells the story of what became known as the greatest munitions factory on earth. More than 30,000 Irish navvies helped HM Factory Gretna open in record time and by 1917 it was producing 1100 tons of cordite – nicknamed Devil's Porridge by Sherlock Holmes author Sir Arthur Conan Doyle – every week. That was more than all the other munitions factories in Britain combined. The state-of-the-art museum, just 10 minutes from the M74 and M6, helps to bring it to life with vivid recreations of the dangerous daily existence for the munitions girls.
Price: £
Where: Devil's Porridge Museum, Annan Road, Eastriggs, DG12 6TF
Tel: 01461 700 021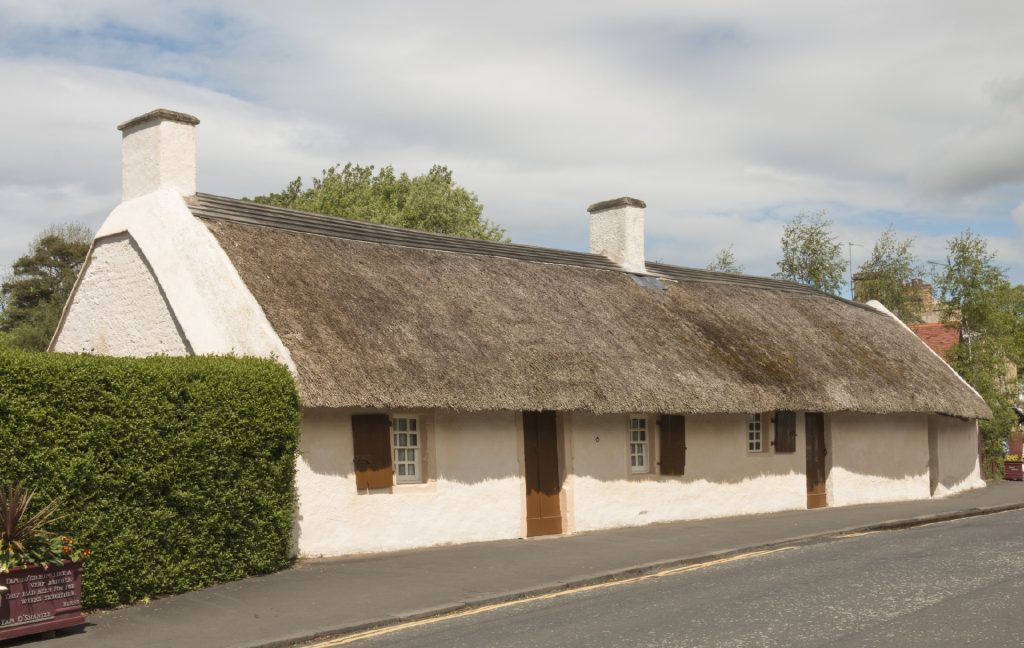 10. Burns Cottage, Alloway
In an ever-changing world, there's something timeless about Burns Cottage in Ayrshire. The birthplace of Scotland's national poet, with the thatch so low it brushes your head as you enter, is at the heart of Alloway. It's on the wee side so the Robert Burns Birthplace Museum, just along the road, has much more space to tell the story of his remarkable life. To get between 
the two, take the pedestrianised Poet's Path with its eye-catching sculptures – including a giant mouse that would take a heck of 
a lot of cheese to keep it happy! There's also the monument and gardens, including a 70ft high Grecian-style temple, laid out in Burns memory. And don't miss the Brig o' Doon, which inspired Tam o' Shanter.
Price: ££
Where: Burns Cottage, Murdoch's Lone, 
Alloway, KA7 4PQ
Tel:  01292 443 700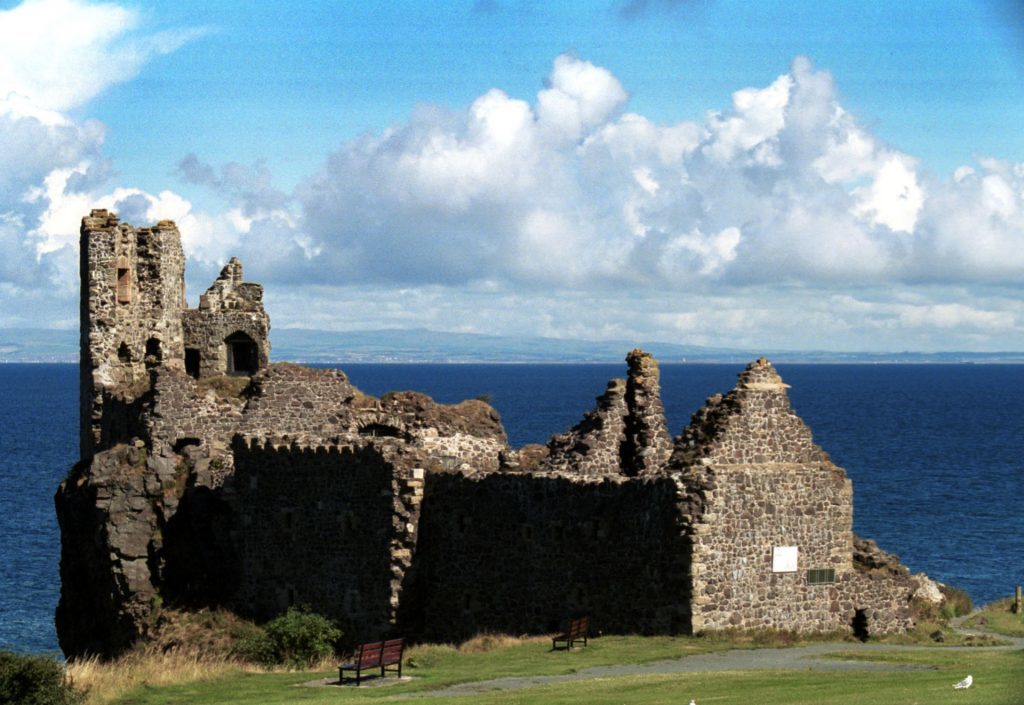 11. Dunure Castle, Ayr
Although the Kennedy family are much more associated with Culzean, Dunure Castle – just four miles away – was once their main fortress. Mary, Queen of Scots, was a visitor but it's been a ruin for at least 300 years. It couldn't have a more imposing clifftop setting looking across to Arran and, with the setting sun casting moody shadows over the remains, it's a lovely place for an ice cream!
Price: £
Where: Dunure Castle, Dunure, Ayr, KA7 4LW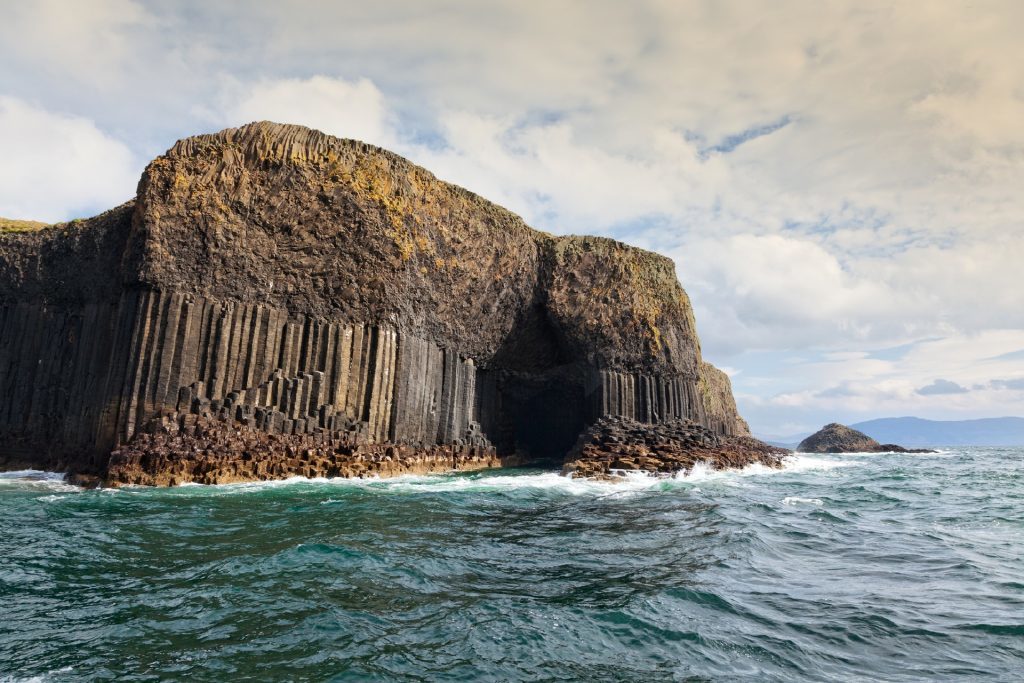 12. Fingal's Cave, Argyll
Let's face it, there aren't really all that many famous caves. However, Fingal's on the Isle of Staffa is definitely one that falls into that category. It was, of course, immortalised by Mendelssohn after he paid a visit in 1829. Tour boats operate from Mull and the first sight of the six-sided rock columns will live long in the memory. Birds really love it too!
Price: £££
Where: Fingal's Cave, Isle of Staffa, 
Argyll, PA67 6DG
Tel: 0844 493 2215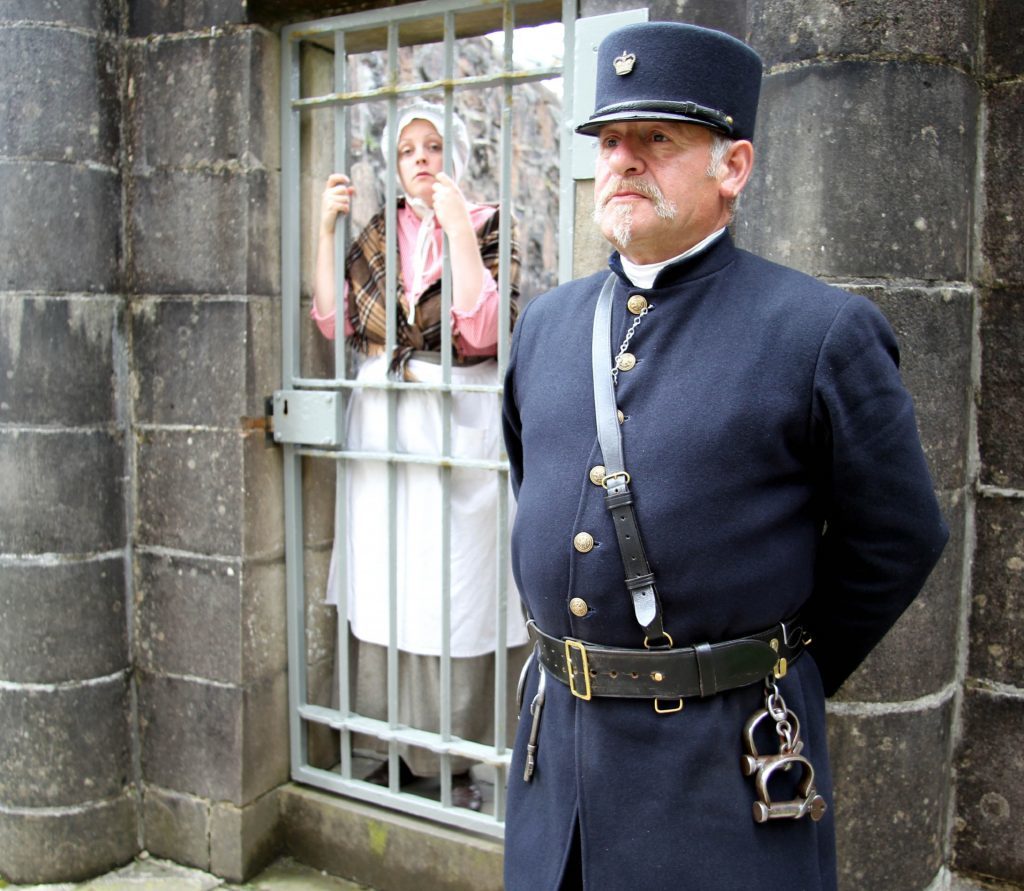 13. Inveraray Jail, Inveraray
We hear tales of how easy life is for today's prisoners – but a spell at Inveraray Jail shows that was definitely not the case when villains were locked up there. In fact, as you'll learn on a step back to 19th Century justice, kids as young as seven found themselves behind bars here. And before courts and jails, see how torture ruled – including nailing ears to posts!
Price: ££
Where: Inveraray Jail, Church Square, Inveraray, PA32 8TX
Tel: 01499 302 381
Want to explore more of Scotland? Head to our Scottish Gems section.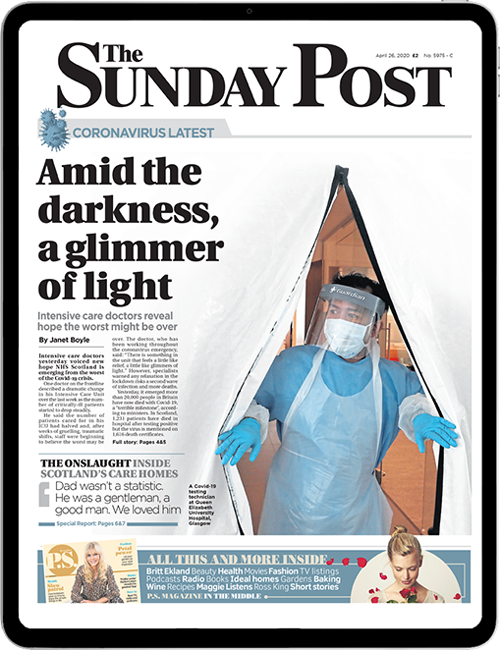 Enjoy the convenience of having The Sunday Post delivered as a digital ePaper straight to your smartphone, tablet or computer.
Subscribe for only £5.49 a month and enjoy all the benefits of the printed paper as a digital replica.
Subscribe