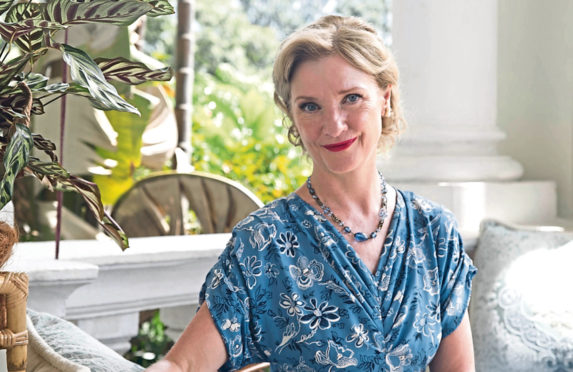 Unlike a lot of actors, it seems like we don't get to see a lot of Jane Horrocks.
Since shooting to fame as the dizzy Bubble in Absolutely Fabulous she has chosen her roles with care – like as the reclusive, working-class singing sensation in Little Voice to the Edinburgh mum in the Sunshine On Leith movie.
Now she's back on television again in a glossy Sunday night period drama, one which feels a little different to the others.
Why the 56-year-old wanted to appear in The Singapore Grip, the Far East-based satirical drama, was based on mostly one thing – having fun.
"I've not done anything on television for quite some time," she explained. "As it wasn't a dark and gritty murder show I thought it sounded good and fun.
"Obviously the story has its serious points but I quite like the family dynamic. They have a lightness and a bit of a silliness about them. Also, it was an opportunity to come to Malaysia.
"And as I haven't done a period piece for a long time it's nice to be involved with this. The writing is so good. Well of course it is, it's Christopher Hampton."
The script didn't just attract Jane – she's joined by Charles Dance, David Morrissey and Colm Meaney.
An epic story set during the Second World War, The Singapore Grip focuses on a British family living in Singapore at the time of the Japanese invasion.
The cast – and their characters – gives The Singapore Grip its tone which, according to Jane, has both light and dark shades.
"The characters feel very rounded," she said. "They've got a lot of substance to them. You can get hold of the characters. They're all very individual. I think because of that it will be quite a light, funny piece.
"But obviously, the war stuff isn't very light. But they're in this bubble in Singapore. There's a World War going on but they're sort of thinking, 'Really? Does it have to affect us?' They don't have to eat powdered egg."
Jane plays a mother – and it was her character's oddness which was appealing.
"These are the sort of characters I like to play and I've always liked to play," she added. "I like to play ones that are quite different to me or oddballs. Of late I've not been sent that much of a variety of those roles.
"When you get to a certain age you are The Mum. Invariably the mum isn't that interesting.
"It's usually the younger people that are the interesting parts. You're just there serving a purpose. Whereas this character is the mum but she's interesting."
---
The Singapore Grip, ITV, tonight, 9pm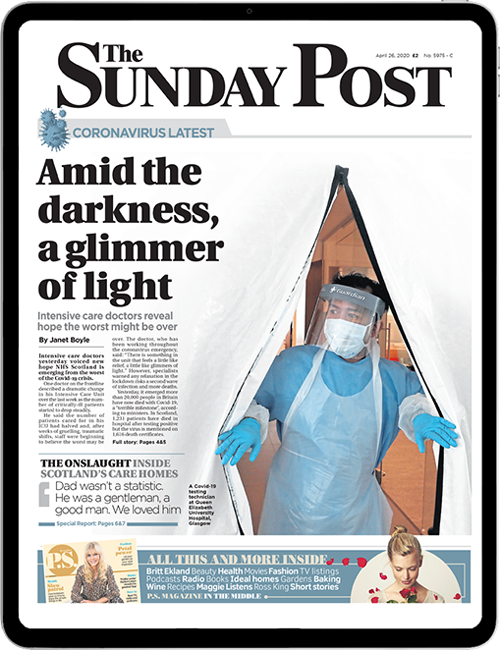 Enjoy the convenience of having The Sunday Post delivered as a digital ePaper straight to your smartphone, tablet or computer.
Subscribe for only £5.49 a month and enjoy all the benefits of the printed paper as a digital replica.
Subscribe