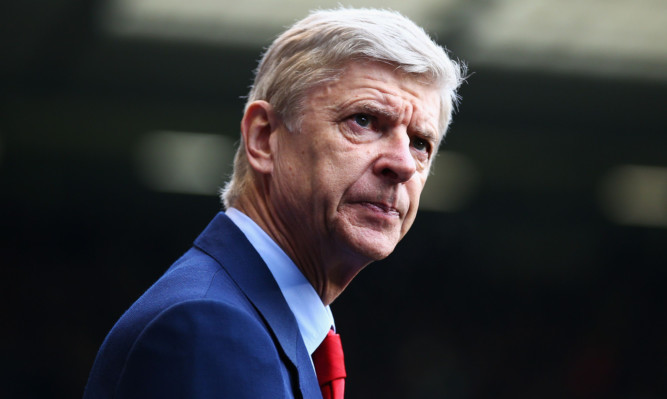 Arsene Wenger has called on his British stars to take charge of Arsenal's future.
A minority of supporters have been calling for the 67-year-old Wenger to go after a poor run of form saw the Gunners drop out of the title race and eliminated from the Champions League.
That leaves only the FA Cup as potential silverware in what could yet prove to be Wenger's swansong.
The Frenchman heads into his 11th semi-final as Arsenal boss when they face Manchester City at Wembley today.
The likes of Aaron Ramsey, Alex Oxlade-Chamberlain, Kieran Gibbs, Theo Walcott and Jack Wilshere have all, arguably, yet to hit the heights their budding careers promised.
Asked if his collective of British players remained important, Wenger replied: "Yes, of course. But what I love above a passport are players who integrate the values of the club.
"And they have to be ready to defend these values.
"It's natural for local players as they have been educated in Arsenal.
"A lot is said about my future but my future is more important in the value and spirit of what we have built in 20 years than my own person.
"These guys have to take charge of what we have built and the values."
Ramsey has endured a tough season. The former Cardiff youngster enjoyed a superb summer as he helped Wales to the semi-finals of the European Championships but has been blighted by injuries ever since.
Ramsey has started just eight league games this season but Wenger is still backing him to come good.
"He is a Frank Lampard-type player," he added. "Certainly physically he has a combination of stamina, power and his capacity to repeat high intensity is the best in the league.
"He has it all in the locker to be defensive and offensive. So that is for me a vital part of the game we want to play. We do not only want to defend, we want to defend and attack."
With Wilshere on loan at Bournemouth, where he suffered a broken leg last week, and Walcott and Gibbs on the bench for Monday's win at Middlesbrough it remains to be seen how much of an influence Wenger's homegrown core will have in the semi-final.