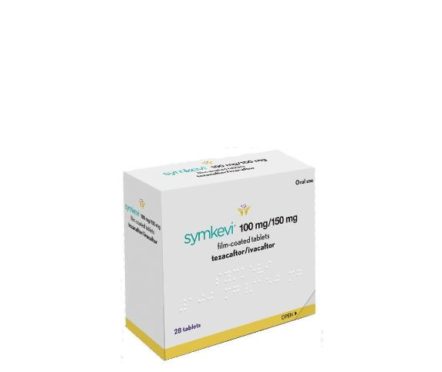 Here, Angela Glassford, the mother of two children with cystic fibrosis, describes her delight at the news that the government has approved new breakthrough drugs to treat the condition. She reveals the inspirational resilience of sufferers, as well as calling on regulators to rely on more than cost when weighing up the benefits of treatment.
Just a few weeks ago, there was surprise and dismay. On Thursday, for Scots suffering cystic fibrosis and their families, there was even more surprise but delight and hope, too.
It has only been a few short, emotional weeks since two breakthrough drugs were rejected by the Scottish Medicines Consortium (SMC) before they were approved last week. As the mother of two children with cystic fibrosis (CF), I shared the sense of relief and, even, celebration.
The Scottish Government announced a five-year deal with US pharmaceutical company Vertex, enabling 400 sufferers to access Symkevi and Orkambi just weeks after they had been rejected for use in the NHS.
The drugs cost £100,000 per patient per year but trial results had been positive and the testimony of patients compelling. My son started the treatment a few months ago, accessing the drugs directly from Vertex on a "compassionate exemption" basis. When we heard my daughter had been approved for the drug through another route, a clinical referral, in the same week the SMC rejected it, I felt like the sole survivor of a train wreck.
My children's journey has been exhausting, fraught and relentless. My son, who is 29 now, was diagnosed when he was three, only four years after the CF gene mutation was discovered by a team in Toronto. Their discovery helped develop a newborn screening programme, a simple blood test. That's how my daughter was diagnosed, 16 years after her brother was born.
We face the challenges of a daily treatment regime, trying to remain positive while keeping cystic fibrosis in its place. It is part of my children's lives but should never define them. They're people before they are patients.
Sometimes that feels easier in theory than in practice, as they undergo twice-daily physiotherapy to clear their lungs of thick mucus, inhalers, nebulisers, ventilators, oxygen therapy, countless pills and enzymes to aid digestion, intravenous antibiotic therapy and regular hospital stays. Lung infections, failure to thrive and gain weight, digestion and stomach problems are regular features for them both.
That is before they have to face up to the emotional enormity of reduced life expectancy, infertility in males, progressive deterioration, transplant possibilities and future horizons closing in. Oh, and we also try to fit in school, study, friends, family and good times.
Over the years I've seen treatments change and refine, particularly in relation to physiotherapy. We've come a long way from the days of forcing my toddler son to lie prone over a "postural drainage table" while he was pummelled by "percussion" clapping to loosen lung secretions, all while watching Thomas the Tank Engine.
Now the emphasis is on teaching children and young adults with CF to get to know their bodies, use their breathing and with the aid of devices, clear their lungs from inside out. It's inspiring to watch but my daughter, now 13, has had a rockier ride.
At birth, she needed bowel surgery and was in intensive care for her first few months. I know every crackle and breath her lungs make as I help her with physio, squeezing her chest tight on every wet morning before school. Every night I set up a pump to deliver liquid nutrition overnight through a tube directly into her stomach.
Every eight weeks we go to our "suite" in the hospital, get set up with IVs, bring home a pharmacy full of drugs and supplies and I inject them directly into a port under her skin, three times a day, for two long weeks. We're always glad when that's done. All of this and it doesn't even help her stand still. It only slows the decline.
This is not meant to be a sad story but one of resilience and courage. Children and families affected by CF need to gather their strength daily.
Symkevi and Orkambi may well help stop the clock on CF for both my children, but they are not a magic wand. This personalised, precision medicine is only effective for those CF sufferers with a particular gene mutation.
The future pathway of research and development will hopefully bring effective treatments for all. Doctors now tell us the next generation of CF "triple combination" drugs currently granted a priority review by the US Food and Drug Administration are potential game changers. They're the ones that, we hope, will be able to defy any possible cost/benefit analysis by health economists. The ones that will mean my children collecting their pensions.
Delaying is not an option. It took four years from the FDA approval of Orkambi to it being available in Scotland. Meanwhile, the decision-making body in England, the National Institute for Health and Care Excellence have suspended negotiations with Vertex. The same kind of protracted process for the triple combination will be unbearable.
The SMC must have an anticipatory eye on medicines coming up. They must be prepared and ready to review quickly. Vertex may need to tighten up how they present their data, but the regulators must value the qualitative data, the expert opinion of the doctors supporting people with CF, and the perspective and experience of families and sufferers.
Politicians need to be proactive, like Health Secretary Jeane Freeman, Labour's Jackie Bailey and the cross-party politicians fighting our corner.
Meanwhile, we just need to keep on keeping on, with the inspiration of our amazing children to guide us.
---
Sisters' celebration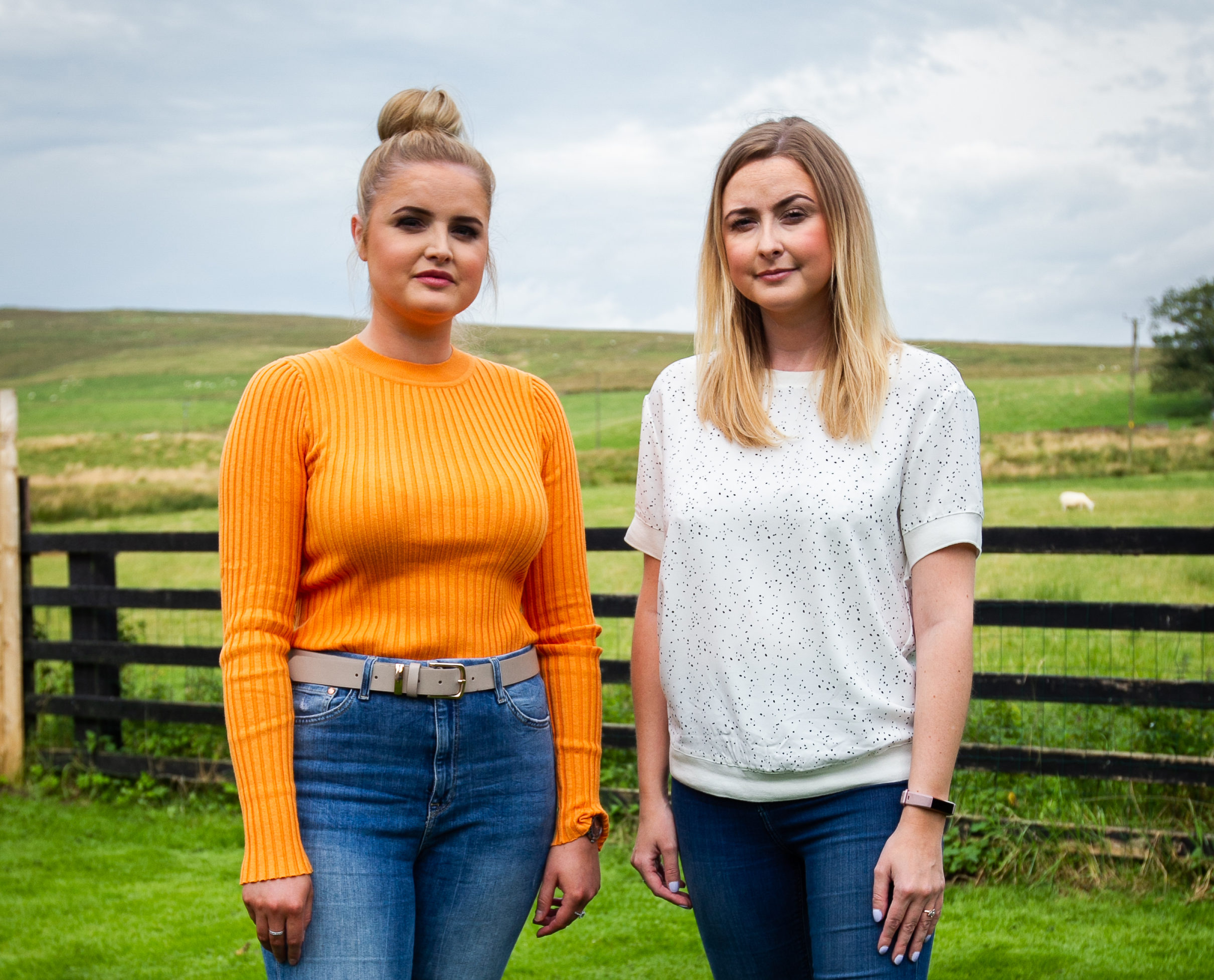 Sisters who highlighted the cruel divide of cystic fibrosis treatment are celebrating after the Scottish Government approved new breakthrough drugs.
Two weeks ago, we told how sisters Shona and Kirsty Young have the genetic lung disease but only Kirsty was able to get breakthrough drug Symkevi. Kirsty, 29, from Carron, Falkirk, was given the drug on a compassionate grounds by makers Vertex, but now her sister will also get it.
Last month, the Scottish Medicines Consortium rejected the drug, along with sister treatment Orkambi, for use in the NHS because of cost, but Health Secretary Jeane Freeman gave the go-ahead last week.
"Within an hour, I was called by my consultants and told I would get the drug almost immediately," said teaching assistant, Shona, 24. "It's wonderful news."
Around half of patients with the debilitating, life-shortening illness will benefit from both drugs. Those with other types of cystic fibrosis do not respond.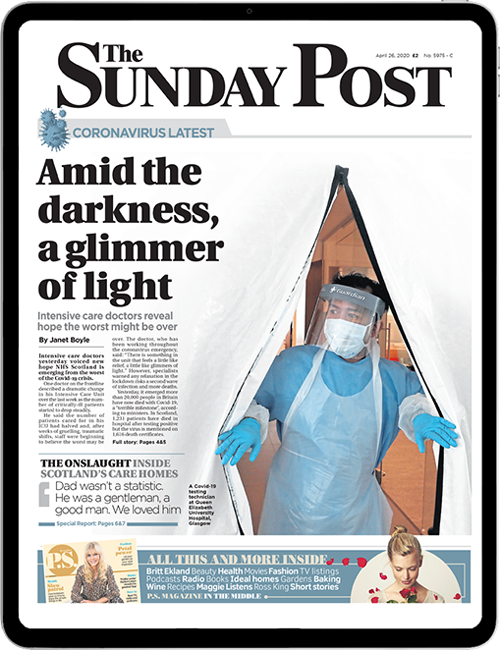 Enjoy the convenience of having The Sunday Post delivered as a digital ePaper straight to your smartphone, tablet or computer.
Subscribe for only £5.49 a month and enjoy all the benefits of the printed paper as a digital replica.
Subscribe