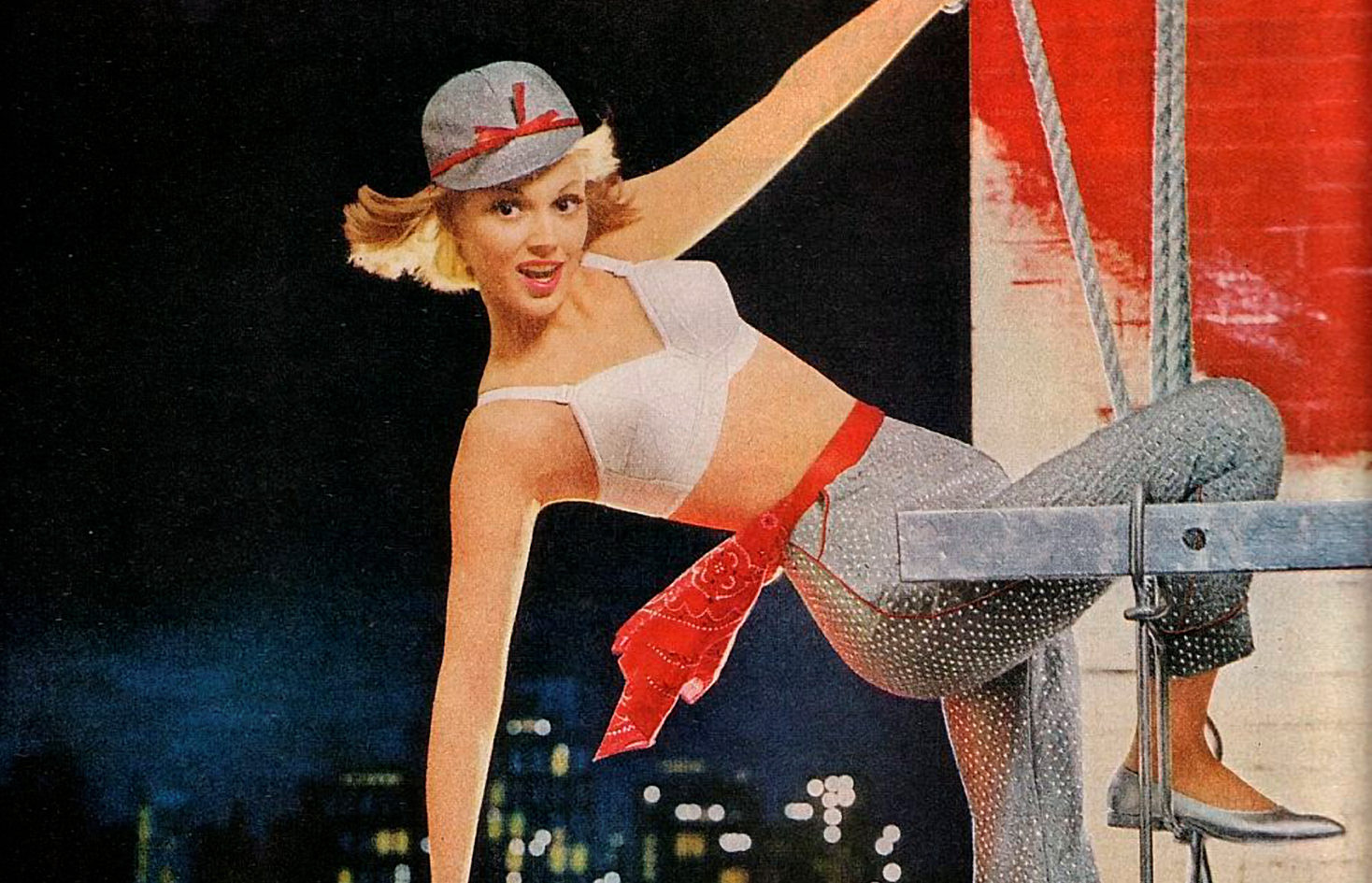 FOR every boom there is a bust but, by any measurement, it would seem Britain's bras are getting bigger.
According to research, the average cup size in the UK has grown to an ample 36DD, a significant increase since the 1950s when the average woman was buying a 34B.
But are we actually getting bigger? According to Emily Bendell, of Bluebella lingerie, our bigger bras may be to do with how we measure and fit our underwear, as well as changing body shapes.
She said: "It's probably a combination of both. Women probably are getting a bit bustier, but the way we measure has actually changed.
"We used to measure around the body then add four inches to that measurement, and your cup size would be the difference between that number and across your bust.
"Now that has changed, but not with all retailers, so there's a bit of confusion in the market.
"The increase in size is partly due to the different ways of measuring, partly people being better at getting measured and getting the right bra size, and partly because women have actually got bigger boobs as well.
"It's a real combination of factors."
Unlike dress sizes which increase sequentially, bra sizes are a little more complex to calculate, and can often leave women confused in the changing room.
Emily said: "People often look at the letter on the end of the size and think that it related to your boob size, but it's only the combination of the letter with the back size that gives you a proper idea.
"For example, if someone is a 36B, the volume in the cup is the same as a 34C or a 32D.
"So you can have one lady that's a D cup and another lady that's a B cup, and actually the volume is pretty much the same but with different band size.
"We need to get away from thinking DD means big boobs and B cup doesn't because actually it depends on the other measurement."
Although Emily admits women are now better at getting measured, it is estimated that more than 80% are actually wearing the wrong size of bra, something which Marks and Spencers' technical manager and "bra fit expert" Julia Mercer says she has witnessed first hand.
"We know that 84% of women that we have fitted are in the wrong size, with the under band being the most common area that women get wrong – it's quite often too large," she explained.
"The second most common mistake is choosing cups that are too small.
"Selecting the correct bra shape to your body shape is key.
"There are four main bra shapes –plunge, balcony, full cup and strapless. Most women can wear a full cup or strapless, but if you have a smaller frame and closer cleavage, a plunge will always fit better. If you have wider shoulders and a gap between your breasts, a balcony will always fit better."
Despite increased demand for larger sizes, many women still find it difficult to find fashionable or flattering underwear, and Emily agrees that some brands in the market need to catch up.
She explained: "There's definitely been a time lag within the industry. At Bluebella we're lucky that we have a very direct link to our customers through Instagram, and they can tell us what they want.
"Our customers were often saying, 'I love this style, why's it not in my size?' and that's how we realised that, although the market was relatively well served in terms of functional lingerie, there wasn't fashion-focused lingerie in a larger range of sizes."
Alongside an increase in bra size, women's figures have also become curvier, too. The average woman in the UK now wears a size 16 in clothing and has a 34-inch waist – six decades ago, she wore a size 12 and measured just 28 inches.
Icons of the 1950s, such as Marilyn Monroe, who were considered beautiful for their curves, now represent a more accurate size and shape for women, and the fashion industry has seen demand grow for more inclusive clothing as we have become bigger.
A 2017 report from PwC found the UK's plus-size market is now worth an estimated £6.6 billion, and is outperforming the overall womenswear and menswear clothing market.
In the next five years, it is also predicted to grow by a further 5% to 6%.
While brands and designers still have a long way to go, Dr Sue Thomas, assistant professor in fashion at Heriot-Watt University, believes the industry is changing.
She said: "When you look back at people like Marilyn Monroe, she was very much considered a sexy woman.
"But in titles like Vogue, you would still see models like Twiggy. So, fashion and reality haven't always necessarily over-lapped – there has always been the idolised version.
"Now people are designing with a better social comprehension. Within the industry there has been several moves about making sizing more accurate and more realistic – whether or not it's been nationwide or even universal is another matter."
Social media has played a large part in encouraging designers to change their sizing. On Instagram #BodyPositive appears on 7.5 million posts and #PlusSizeFashion has been used 4.8 million times.
Dr Thomas said: "There's now a growing sensitivity to creating standardised sizes, and social media has definitely played a part in this, especially through body positivism. There are a lot of influencers who are all about the body positive message as opposed to naming and shaming.
"How quickly and well organised the industry is at recognising this varies."
She added: "People want to wear fashionable clothing no matter their size or age – they want the red carpet look. If they see a striking dress on their personal icon, they want to look like them.
"And so there is a market for making 'event and occasion' clothing in all sizes. If someone wants to wear it, that should be an option."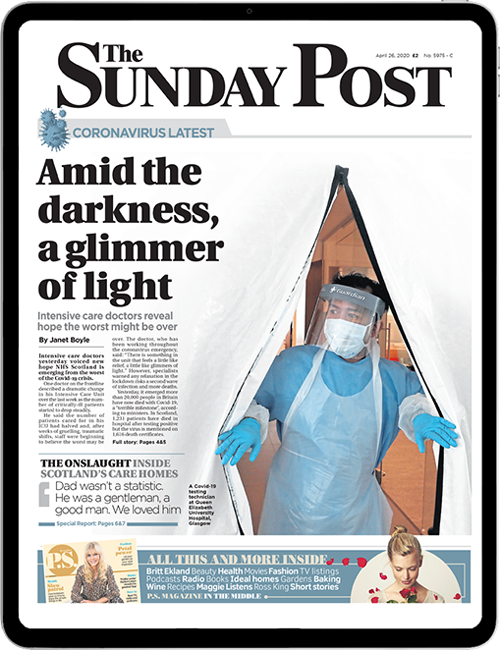 Enjoy the convenience of having The Sunday Post delivered as a digital ePaper straight to your smartphone, tablet or computer.
Subscribe for only £5.49 a month and enjoy all the benefits of the printed paper as a digital replica.
Subscribe