RELAXED. Well-dressed. Totally in control. One of the coolest men you're ever likely to meet.
No readers, it's not the back cover of my autobiography – apparently there are laws against printing porkies.
I'm talking about Samuel L Jackson, star of Mrs Peregrine's Home For Peculiar Children alongside the wonderful Eva Green.
Sam and I sat down for a chat in Hollywood last week and he was looking great. He rose to fame in 1995 with his career-defining performance in Pulp Fiction and hasn't really aged since then.
He must be drinking that Hollywood elixir that lets you age slower than everyone else – I'm sure Steve Martin and Brad Pitt have gotten their hands on it too.
Speaking of Brad Pitt, I had to ask the outspoken Samuel what he thought of the Brangelina split. And he responded in typical no-nonsense style.
"It's life!" he said. "People carry on and do what they do.
"There's a huge segment of America that thinks what he did to Jennifer Aniston was wrong and they're overjoyed the wicked witch lost the husband.
"I'm sure there's another segment of society that is sad at the dissolution of another family and all those kids.
"I don't know why it's anyone's business."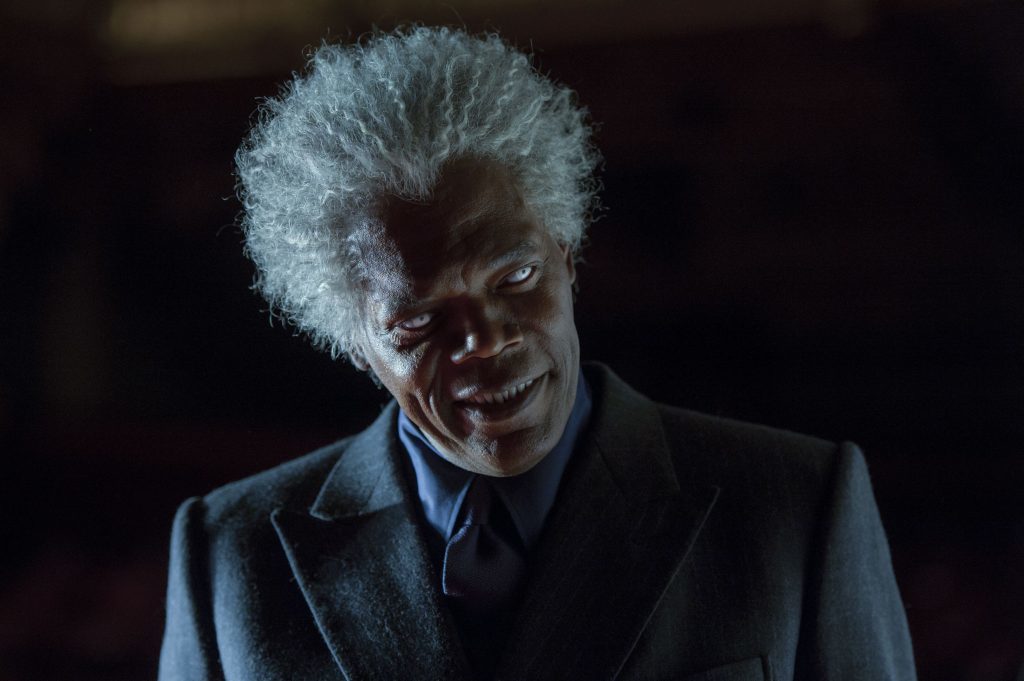 Sometimes getting an opinion from a celebrity is like pulling teeth, but Mr Jackson certainly isn't shy.
This is a children's movie so I wondered what he was like as a child.
"Fanciful, I guess," he replied. "I had my peculiarities. I was a stutterer. Kids made fun of me and ridiculed me in that mean way kids could be.
"I don't know how I overcame it. There wasn't a lot of speech pathology involved. My mom and my cousin told me to take my time and breathe, so that seemed to work.
"Of course there are times when I talk to fast and it all seems to come back."
You wouldn't really know it from his relaxed demeanour, though. Sam plays the villain in this movie and I told him I enjoyed his evil turn.
"I thought that was your compatriot Robert Carlyle who's so good at being bad?" said Sam, who starred – in a kilt — opposite Bobby Carlyle in 51st State.
"I actually acquired three or four of kilts during that movie. I like the freedom of them… and the warmth!"
Don't worry Sam, you're not the first bloke to end up with a toasty sporran thanks to a kilt!
---
READ MORE
Ross King: Creator of Downton Abbey Julian Fellowes would like to make a movie
Ross King on punching Gerard Butler and sharing Tunnock's Teacakes with Michael Douglas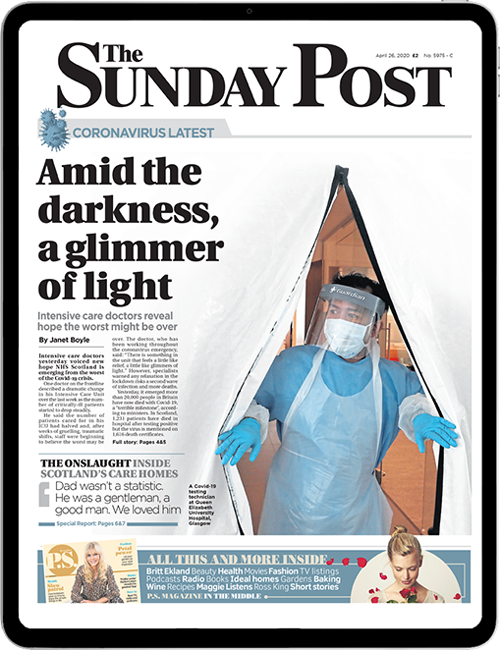 Enjoy the convenience of having The Sunday Post delivered as a digital ePaper straight to your smartphone, tablet or computer.
Subscribe for only £5.49 a month and enjoy all the benefits of the printed paper as a digital replica.
Subscribe