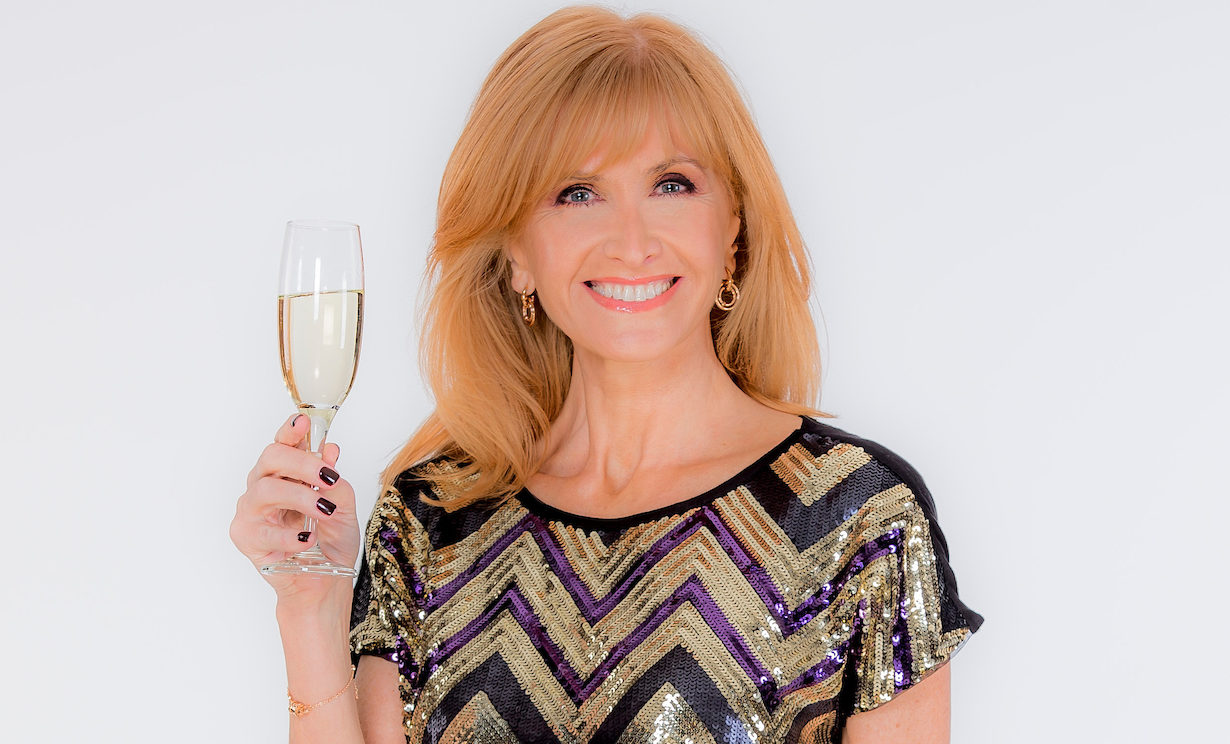 JACKIE BIRD has helped Scots bring in the Bells everywhere from the ramparts of Edinburgh Castle to a raucous party in the heart of Glasgow.
But she remembers one Hogmanay when she was in danger of being blown off-camera as two of the RAF's finest held on to her legs.
The nation's favourite first-footer will have it a lot easier tomorrow night when she hosts BBC Scotland's Hogmanay Live and marks 20 years of seeing in the New Year.
"I've been on telly at Hogmanay since 1999 and that first one was just unforgettable," Jackie said.
"The BBC had people stationed all over the country and they had me in Muckle Flugga on Shetland, the most northerly point in the UK.
"I was to broadcast on the last sunset of the millennium from the RAF station.
"The idea was that I was to recite some poetic words and point at the lighthouse. But the Scottish weather, typically, played a part.
"The gale was so bad I had two lovely RAF lads holding on to my feet and another two were lying down, stopping the camera blowing away as I was linking in to Michael Buerk on the network.
"The whole crew almost needed to be treated for exposure."
---
BRINGING IN THE BELLS – READ MORE:
---
Jackie insists her Hogmanay shift remains the highlight of her year.
Broadcasting live from Edinburgh for the first time, as the fireworks roared into the sky above her, is one magical memory.
As was a show in which Still Game's Ford Kiernan came in to sing alongside a big swing band.
And the night the Edinburgh celebrations were cancelled because of a storm, also lives in the memory.
"We were back in the studio and I almost had to switch back to my news hat," said Jackie. "We had to tell people not to go to Edinburgh as that wasn't happening, and also to let them know about events that had been cancelled across the country."
The Old Fruitmarket in Glasgow once again hosts this year's broadcast and there's an even more diverse line-up than previous years.
BBC Folk Singer of the Year, Karine Polwart, will be performing Dougie MacLean's Caledonia, celebrating 40 years of the classic ballad's release.
And Alesha Dixon will perform some of her biggest hits and pay a special tribute to Aretha Franklin.
But a real treat for many will be a tribute to the late Ricky Fulton, marking the 40th anniversary of Scotch And Wry. Gregor Fisher will pay homage to the show and its best-known character, the Reverend I. M. Jolly.
Scotch And Wry was a Hogmanay highlight for many years and Jackie was a huge fan.
"When I was growing up you could not miss Hogmanay and Rev. I. M. Jolly is close to my heart.
"My early years hosting the programme overlapped with the final years of Scotch And Wry.
"It was an honour to be at launch events or dinners and get a chance to spend some time with Ricky."
Hogmanay Live, BBC1 Scotland, tomorrow, 11.30pm