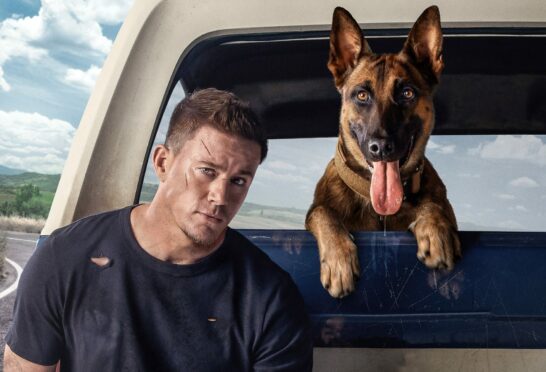 Having played a stripper in the mega-successful Magic Mike series and with a legion of adoring female fans, Channing Tatum is used to females wanting a chunk of him.
Well one finally succeeded. Sadly for Tatum's bottom it was an angry pooch on the set of his new movie.
His co-star in the comedy drama Dog is an over-excited canine, which he found out when Britta bit him when they were playing on set.
"I have a smiley-face scar on my right butt cheek. She bit me on the beach – I was playing keepaway with this frisbee," laughed Tatum. "You can't keep it away from her, she's a crazy dog. I think I just kept it away from her for a little too long and she just bit me in the ass…"
Unfortunately, ladies, the Magic Mike XXL star didn't show me his scar.
Tatum is co-director of Dog, and as well as getting chomped occasionally he had to find a way to get the three acting dogs to respond in scenes.
Throwing out the script and improvising became second nature to Tatum.
"When you're talking to an actor dog that's just staring at someone off camera that's holding a treat? You're really talking to yourself," he explained.
"If I was supposed to be having a conversation with her I could sort of say, 'Hey! I'm talking to you, look at me! Oh, you're not going to look at me? Fine!' I could play around like that."
Dog is a return to making movies for Tatum after a short break when he considered the direction of his career.
I'm glad he's back. Tatum is a beefcake but he never takes himself seriously.
"I have one of the best jobs in the world, I wouldn't trade it for anything in the universe," he admitted.
"But I had done it for a decade and hit a sort of peak where I was working too much.
"As I took that step back I realised I did need that time to accrue more life experiences to bring it back to my acting and storytelling and even to figure out if I still had the passion. I never want to show up for a job and phone it in. You really want to try every single time.
"Now when a job comes in when I read it I can ask myself, 'is this good enough to take time away from my daughter?'"
One script which did grab him was the third Magic Mike movie, which sees the male strippers on a world tour, and Mike himself fall for a British woman.
"The first two movies were about men, but they're sort of made for women," said Tatum.
"I said we should have this really strong female character who Mike can focus on."
I'm surprised they didn't ask me to be in the movie…not as a stripper, I could be the guy who sews back up the shirts after they get ripped off.
Tatum politely thought I could do better.
"Hey man, you never know! Come out to the auditions, we'll see what you've got!"
I'm afraid the only thing I've got is an XXL waistline…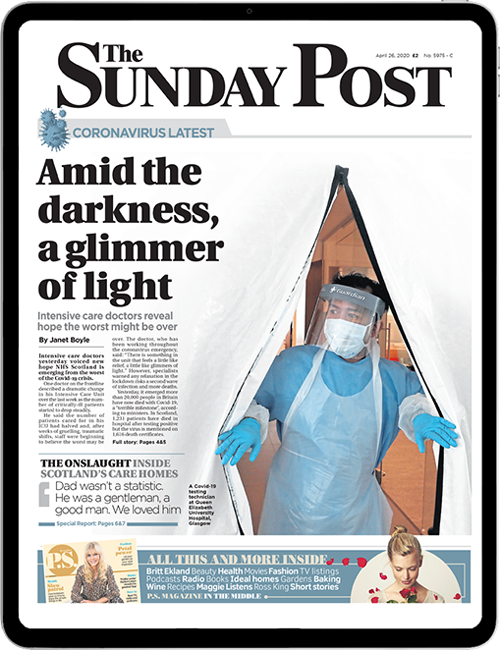 Enjoy the convenience of having The Sunday Post delivered as a digital ePaper straight to your smartphone, tablet or computer.
Subscribe for only £5.49 a month and enjoy all the benefits of the printed paper as a digital replica.
Subscribe