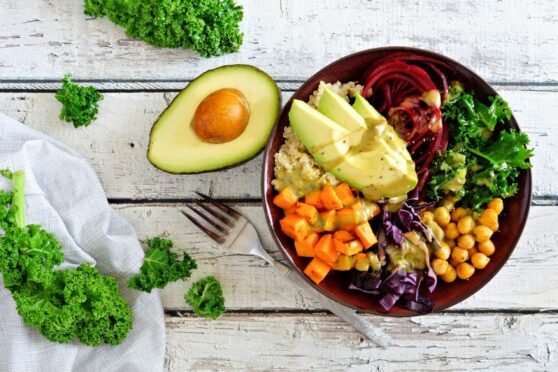 It's January – that time of year when we've all made resolutions to eat more healthily, improve fitness and lose those extra pounds gained during lockdown and over the festivities. But what is the best way of getting there? From Keto to 5:2, there are so many deprivation diets out there.
However, Scots nutrition expert Graeme Tomlinson says you can actually eat what you want and lose weight.
Tomlinson – aka The Fitness Chef on Instagram – says the key to dropping a dress size this year is to ignore all the fad diets and simply understand your food instead.
"There are so many weight-loss methods claiming they are the best and the industry is rife with conflicting opinions about what people should and shouldn't be doing and what they should and shouldn't be eating," he said. "But the best way to lose weight is to understand what you are eating."
Tomlinson, who has amassed a following of more than one million on social media, has a third book, Lose Weight Without Losing Your Mind, hitting the shelves this week. And it claims slimming down is all about creating a calorie deficit – and a good mindset to help keep the pounds from creeping back on.
"Put simply, it doesn't matter what food you eat or when you eat it. The key is creating a calorie deficit – basically burn more calories than you eat."
Tomlinson says mentoring the mind to discern the myths and develop simple mental strategies means you can lose weight and be happy.
"When trying to lose weight, people want instant results," he said. "In society today, we can get anything quickly. With losing weight, that's not possible. You can lose a stone in four weeks, but as soon as you stop the diet, you'll put the weight back on and it can become a never-ending cycle of dieting that will eventually take its toll on your mental health. But if you do things slower, and build up new habits, you actually end up going faster."
The Fitness Chef says that since the birth of social media, dieting myths and misinformation about eating and weight loss have spread like wildfire. Here he busts five common fads…
Intermittent fasting is better for fat loss and overall health – false
Fasting is simply restricting the amount you can eat each day, so maybe from 12pm to 8pm. It's 16:8…16 hours of fasting and eight hours of eating, but some diets fast for up to two days.
It could be useful in the sense that you reduce the amount of time you can eat, and therefore reduce the calories you eat. However, you could eat a calorie surplus in eight hours. Fasting could be a useful tool for people to cut out snacking in the evenings, but there is no scientific evidence to suggest it results in fat loss. It doesn't matter what and when you eat, it's about the amount of calories going in and the amount of calories going out.
Keto is ace for fat loss – false
Keto dieting has become a phenomenon in the last five to 10 years and it's a low-carb, high-fat form of dieting. It involves drastically reducing carbohydrate intake to virtually zero and replacing it with fat. This reduction in carbs puts your body into a metabolic state called ketosis, when your body becomes incredibly efficient at burning fat for energy.
It claims its more optimal for fat loss and you are burning more fat because there are no carbs to burn. But there is no scientific evidence to support the benefits of keto for fat loss. To lose fat you still need to have a calorie deficit.
Carbs make you fat – false
This simply isn't true – unless you overeat, but it is the same for both protein and fat. Eliminating carbs might result in reports of weight loss, but it's really just water weight. In an experiment where people ate just rice, fruit and fruit juice, the participants lost body weight but that was because they also had a calorie deficit.
Sugar makes you fat – false
Sugar is first and foremost a source of energy. It is also a form of simple carbohydrate. It can be found in a range of foods from Mars bars to nutritious foods like mango.
People get caught up in "good" sugars and "bad" sugars, but the truth is it is all metabolised the same. Systematic reviews have found body fat isn't defined by sugar intake, but an overall calorie surplus over time.
Sugar isn't filling and reducing it may lead to better food behaviours but you can still eat sugars and lose weight.
Artificial sweeteners make you fat and cause disease – false
There are all sorts of myths about artificial sweeteners making you fat because they trick the body into thinking it has released insulin but it's nonsense.
There have also been studies on rats and mice that showed cancers developing due to artificial sweeteners, but these were with doses 1,000 times bigger than the ones humans would consume. It's not very reliable research.
The Fitness Chef: Lose Weight Without Losing Your Mind by Graeme Tomlinson is out now (Ebury Press, £16.99)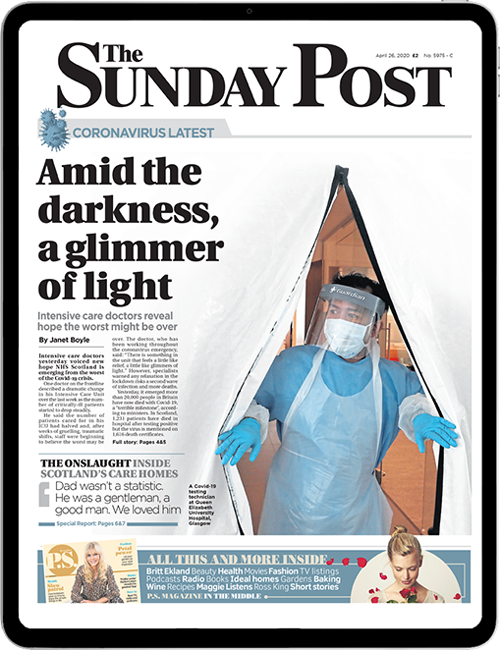 Enjoy the convenience of having The Sunday Post delivered as a digital ePaper straight to your smartphone, tablet or computer.
Subscribe for only £5.49 a month and enjoy all the benefits of the printed paper as a digital replica.
Subscribe