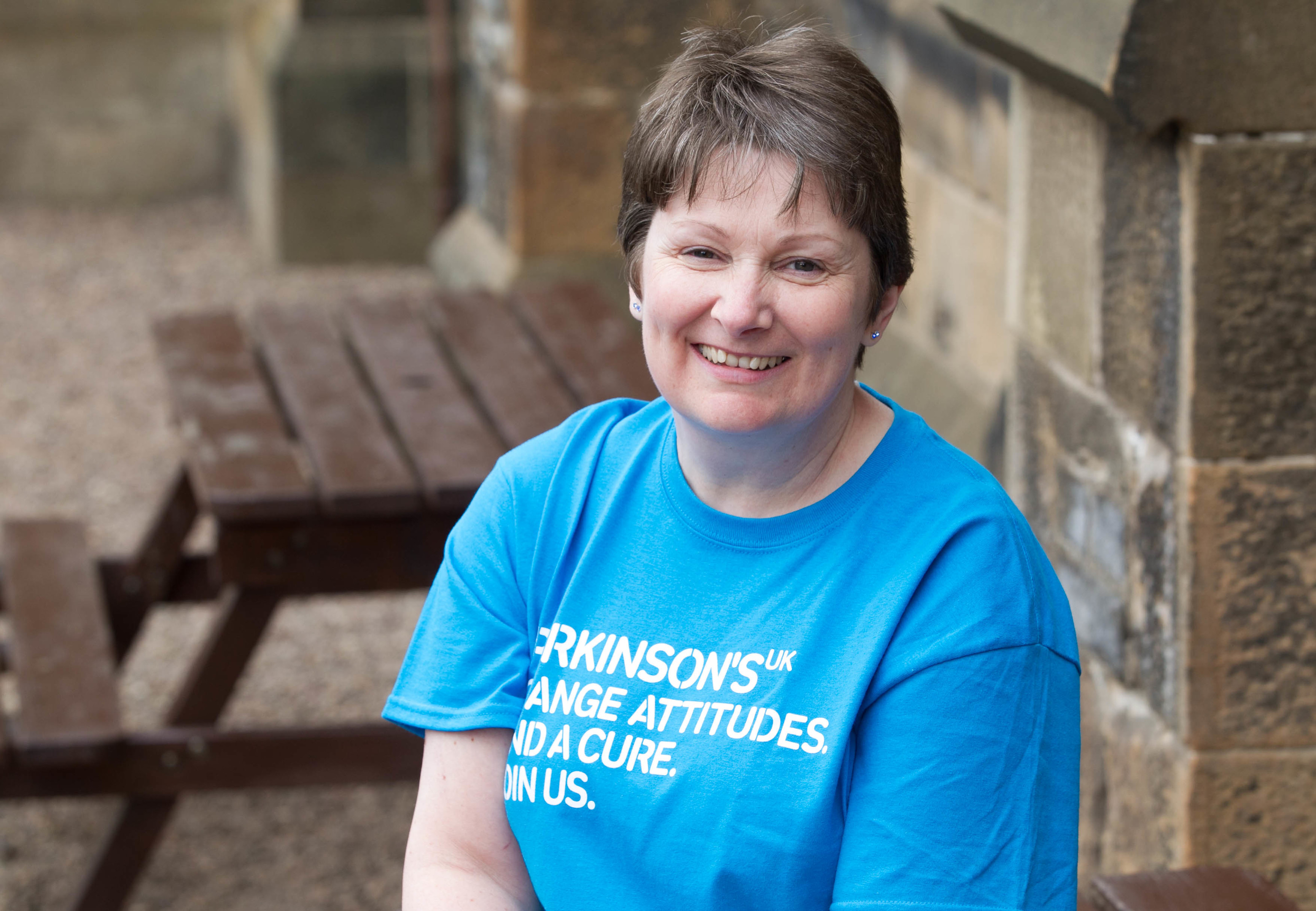 SUFFERING depression is obviously no laughing matter. Add in a diagnosis of Parkinson's and there's even less reason to feel happy.
But weekly sessions where she goes along for a good old guffaw are helping Edinburgh woman Heather Osborne get on top of her medical issues.
So effective are the laughter therapy sessions that former hospital and care home worker Heather, 51, has even been cutting her antidepressant medication.
And many others are benefiting, too, with some of the advantages highlighted by today's World Laughter Day.
Heather started having problems after a workplace back injury put paid to her hospital work.
"The depression started about six or seven years ago," said Heather, who has a daughter Lauren, 24, and son Ewan, 21, with husband Robert.
"The back problem was an issue I struggled with a lot, although a pain management course helped.
"I think it was also partly that my children were grown up and I'd lost my way a bit. I didn't know what I wanted to do next, or even what I was capable of doing.
"It started off with me just feeling a bit blue and down. Some days I'd be OK, but gradually there were more and more of the ones where I wasn't.
"It was hard to get motivated to do anything and it even became a struggle to get out of bed. I started questioning what my role was."
Heather went to her GP and was put on antidepressants. With something of a boost she started the care home job, but while she felt useful again she soon had to go from full to part-time as she found it surprisingly hard going.
Then she noticed a twitch in her finger and a bit of a tremor in her left leg. And at the start of 2016, the reason for her physical decline was pinpointed with the Parkinson's diagnosis.
She was quickly put on medication which has worked, but only to a degree.
It was another health hammer blow and Heather needed something else to help her deal with the double whammy.
Her mum had initially heard of laughter's benefits and, feeling she had nothing to lose, Heather gave it a try.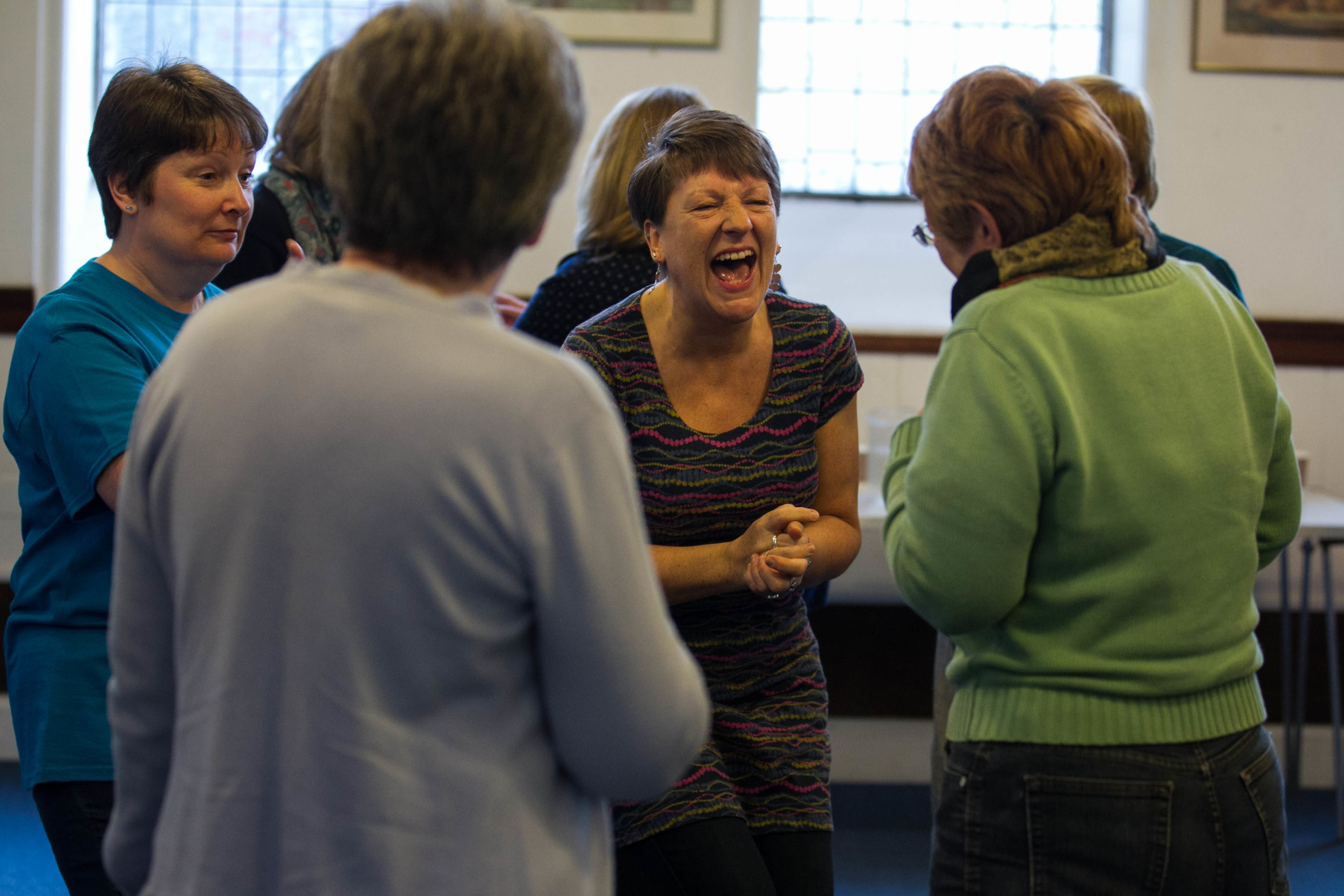 Jo Bluett founded the Edinburgh Laughter Club eight years ago and also runs a business, Laughter For Health.
Jo has had her own experiences of the health benefits, as she lives with myalgic encephalomyelitis and fibromyalgia syndrome.
The release of endorphins can help to lift mood, manage pain, strengthen the heart, boost lung capacity and release stress and tension.
It's suggested that 10 minutes a day of sustained laughter can maximise the various benefits.
"I am unable to do normal high-impact exercise, like running or going to the gym, but my daily laughter practice helps me manage my mood and my pain and keep me positive," said Jo.
Heather, too, quickly found the sessions she attends in Edinburgh very beneficial. But she admits the sessions, where participants are encouraged to belly-laugh uproariously, did take just a little getting used to.
"The first week, I really did think what on earth are we doing?" she said.
"If anyone had looked in, they'd probably have had us locked up, as the exercises are quite ridiculous. You are learning to laugh just because you can, not because there's a trigger of humour or jokes.
"As we get older we tend to lose our joy. Soon I found I really enjoyed it."
Although she's had to give up her work because of the Parkinson's, Heather has found the joyful sessions proving a real salvation.
"I am actually starting to come off my antidepressants, as my mood has lifted and I don't feel I need them," she explained.
"That's a huge thing for me. Previously, I was scared to try that in case I'd end up back in the really dark place I was before.
"Over the last four months, though, I feel confident enough to do that gradually and by the end of the summer I should be off them completely.
"I feel mentally stronger and the exercises through the laughter sessions are also helping with my Parkinson's symptoms.
"I can honestly say I don't know where I would be mentally if it weren't for Laughter Club."
laughterforhealth.co.uk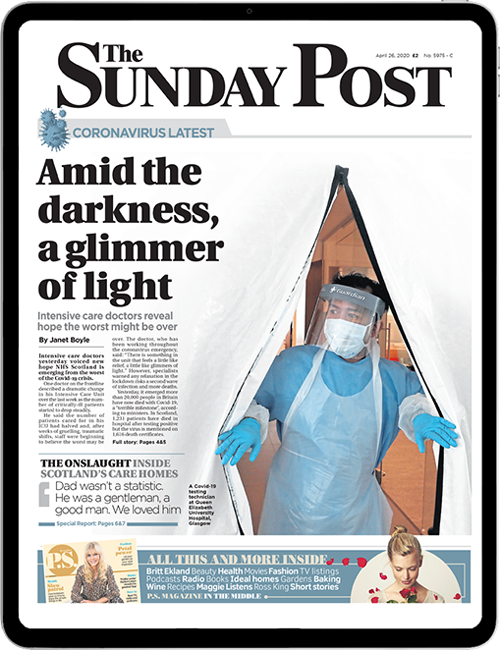 Enjoy the convenience of having The Sunday Post delivered as a digital ePaper straight to your smartphone, tablet or computer.
Subscribe for only £5.49 a month and enjoy all the benefits of the printed paper as a digital replica.
Subscribe