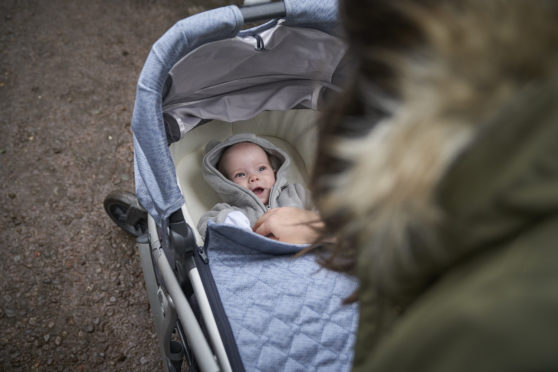 The Scottish Government has launched a new campaign offering reassuring guidance to parents and carers of babies and infants.
The initiative has been launched in association with The Parent Club –  a digital information resource, support hub and online community offering practical advice and support for parents and carers across Scotland.
Coming in recognition of the huge challenges faced by those with young children throughout the coronavirus pandemic, Wellbeing for Wee Ones will provide encouragement and advice to parents, including practical ideas involving story telling, singing and talking.
Mental Health Minister Clare Haughey said: "The challenges of the past year have been a reminder for all of us of the importance of looking after our mental health and those around us.
"We all want to have happy, healthy kids and it's never too early to help your little ones feel secure and loved.
"From the day your child is born and during pregnancy too there are so many things you can do to boost their social and emotional wellbeing. The good news is you're probably already doing many of these things already.
"Singing, chatting or telling a story as you go about your daily routine might not seem much but it's so valuable.
"As well as enjoying time together, you'll encourage your little one to be calmer, more content, as well as boosting their social and emotional wellbeing – and that's good for you both."
Developmental research scientists have recognised that simple things like talking, playing and singing, as well as hugging and making eye contact with babies can have a huge impact on their brain development and emotional and social wellbeing – now and in the future.
"There is no such thing as a perfect parent! In fact, babies don't even need perfect parents. It is important to connect and communicate with your baby, as every time you do interact with a young child, 1000s of new brain connections are made," explained Dr Suzanne Zeedyk, developmental psychologist and research scientist.
"This builds the brain systems that your child will use to manage stress, trust others, understand language, develop confidence, and get curious about new things – for their entire lives!
"For at least the first 18 months of a baby's life, the most interesting thing in the world, and the thing they will learn most from, is their parents, carers and those who are around them day-to-day.
"If babies and children have fairly stable routines, then this gives them the predictability that makes their world feel safe and gives them a base for starting to make choices.
"If they get to explore interesting activities with other people, then their natural curiosity is enriched and this shapes how they learn.
"It's important to remember that babies don't need complicated or expensive toys, they just need love and attention from their loved ones.
Little ones love interaction, so respond to their actions by joining in, laughing, copying, playing, cuddling and reassuring.
"By doing these small things now, even a little bit, you help them to build emotional resilience, which will make a difference to their future."
---
Find out more about the Parent Club:  parentclub.scot/wellbeing.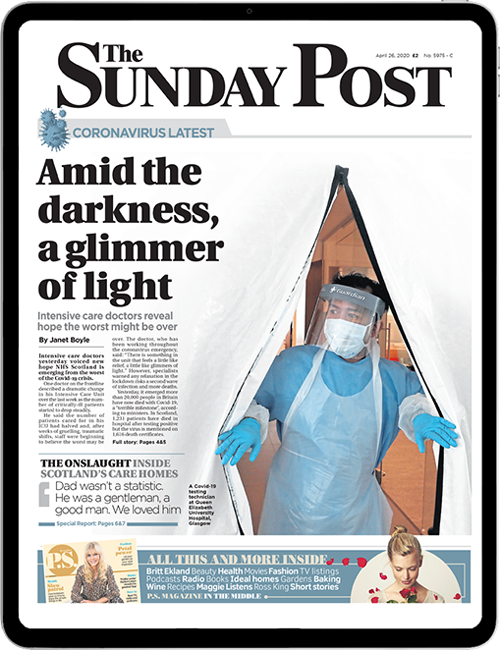 Enjoy the convenience of having The Sunday Post delivered as a digital ePaper straight to your smartphone, tablet or computer.
Subscribe for only £5.49 a month and enjoy all the benefits of the printed paper as a digital replica.
Subscribe