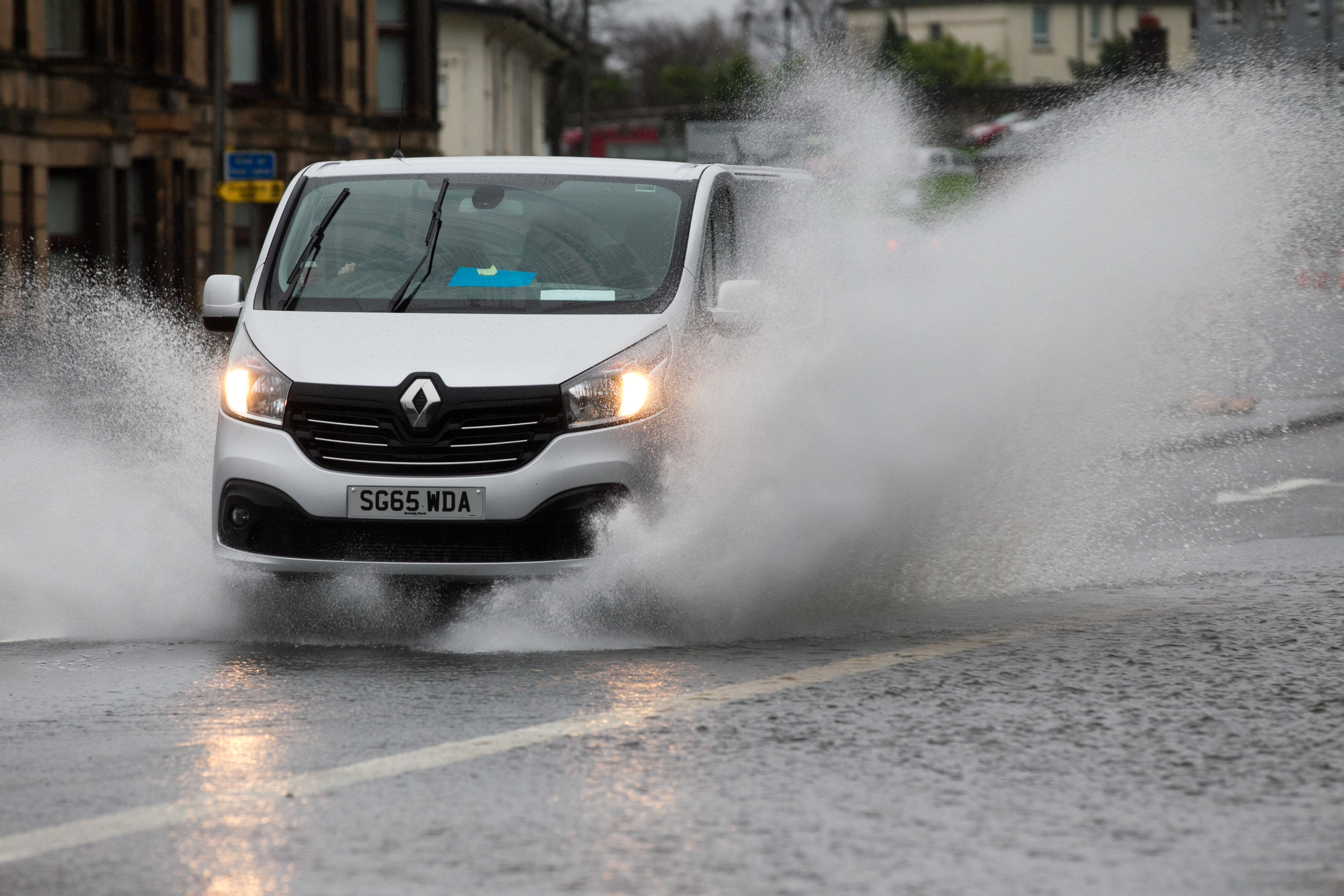 Scotland's heatwave is forecast to end today with heavy rain and flash flooding.
The Met Office issued a serious weather warning for today and tomorrow, which is set to trigger a washout after days of high temperatures and sunny weather.
The yellow warning for thunderstorms is in place for most of the mainland from 9am today through tomorrow after three days when most of Scotland saw temperatures of up to 30˚C.
The downpours are expected just hours after Scotland's first water restrictions came into place at midnight. Environment watchdogs Sepa said the measures, stopping farmers in parts of the country from taking water from rivers, had to be imposed after the driest ­conditions in 80 years.
Under its National Water Scarcity Plan, farmers will be prevented from removing water from the River Eden, in Fife, now at its second-lowest level on record, while a significant scarcity warning was also issued for the River Tweed in the Borders.
The National Farmers Union said the Fife ban was "devastating" for vegetable growers. Scotland Horticulture Committee chairman Iain Brown said: "Blanket abstraction bans are just wrong. Food production is critical and should be prioritised."
Sepa's interim chief officer for circular economy, David Harley, said: "It is not a step we take lightly, but the evidence is clear, and it is one we can no longer avoid."
The restrictions announced on Friday come as an official drought was declared across swathes of England – including Devon, Kent and East Anglia – amid low water levels and tinder-dry conditions across the UK.
Forecasters said the brief heatwave will break today and Dan Stroud, a forecaster at the Met Office, said: "There's a bit of a change coming down the line. The devil is in the detail with these thunderstorms as some areas will see some pretty heavy, thundery, showers….and a few miles down the road there's nothing at all.
"In the west coast of Scotland, particularly the west Highlands, you will still see a cracking day on Sunday, with highs of about 25˚C (77˚F) in Oban, well above average for this time of year.
"But, further south, we start to see the thunderstorms get going in the early afternoon before spreading to wider parts overnight."
Families had been ­enjoying the sunshine yesterday in the final days before the schools return from the summer holidays.
Tiffany Irvin, 38, who runs a chip shop and ice cream parlour in Largs, Ayrshire, said: "If anything, it's too hot during the day. We are seeing people wait until evening to come down for a run as it's a bit cooler later in the day.
"I've been run off my feet today, coping with visitors and an unusual order from a local care home. One of their lady residents is 95 today and she specially requested fish suppers for 40 guests at a marquee party at the home.
"I also think families are making the most of the good weather before schools return next week."
The Met Office confirmed a number of areas of Scotland met the official criteria for a heatwave, with the temperature above 25˚C (77˚F) for three successive days.
They included Dyce and Aboyne, in Aberdeenshire, Leuchars in Fife, Edinburgh, Glasgow and Drumalbin, in South Lanarkshire.
Part 1 of the weekend is drawing to a close, but what does Sunday have in store?

Find out here by taking a look at the #4cast 👇 pic.twitter.com/1Xvq3JuY42

— Met Office (@metoffice) August 13, 2022
But the weather is due to change dramatically, with the Met Office saying: "During Sunday, cloudier conditions and areas of rain are expected to develop across parts of Northern Ireland and Scotland.
"Some places will miss the worst, while others seem likely to see heavy downpours and thunderstorms.
"These could bring up to around 50mm or two inches of rain falling in two to three hours, leading to some disruption, although there will be some drier periods in between. Hail and frequent lightning are potential additional hazards."
Areas affected include Dumfries and Galloway, Lothian and Borders, Strathclyde, Central Tayside and Fife, Grampian and Highlands and Islands.
The same areas feature in the second warning, starting midnight tonight and lasting fully 24 hours.
The Met Office says homes and businesses could be flooded quickly, lightning could cause damage and the power supply could be lost in some areas.
Yesterday, dry conditions meant firefighters continued to tackle a large grass fire in West Lothian that blazed for three days. The fire in moorland near West Calder was first reported on Wednesday afternoon. Yesterday, the Scottish Fire and Rescue Service confirmed its crews were still at the scene.
A helicopter and 12 fire engines were deployed to prevent the blaze from spreading in the remote area.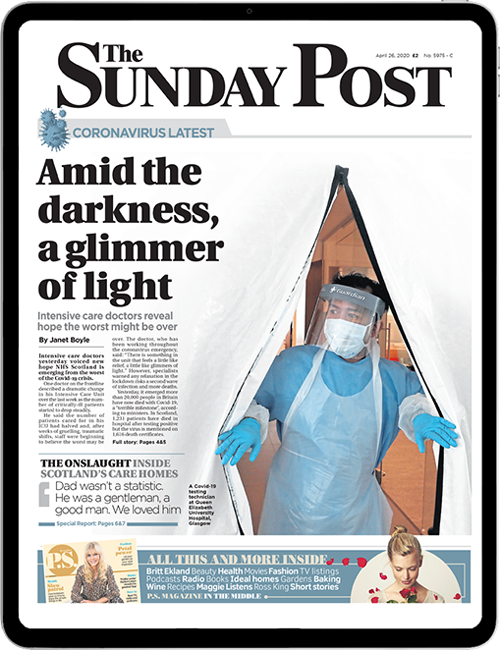 Enjoy the convenience of having The Sunday Post delivered as a digital ePaper straight to your smartphone, tablet or computer.
Subscribe for only £5.49 a month and enjoy all the benefits of the printed paper as a digital replica.
Subscribe