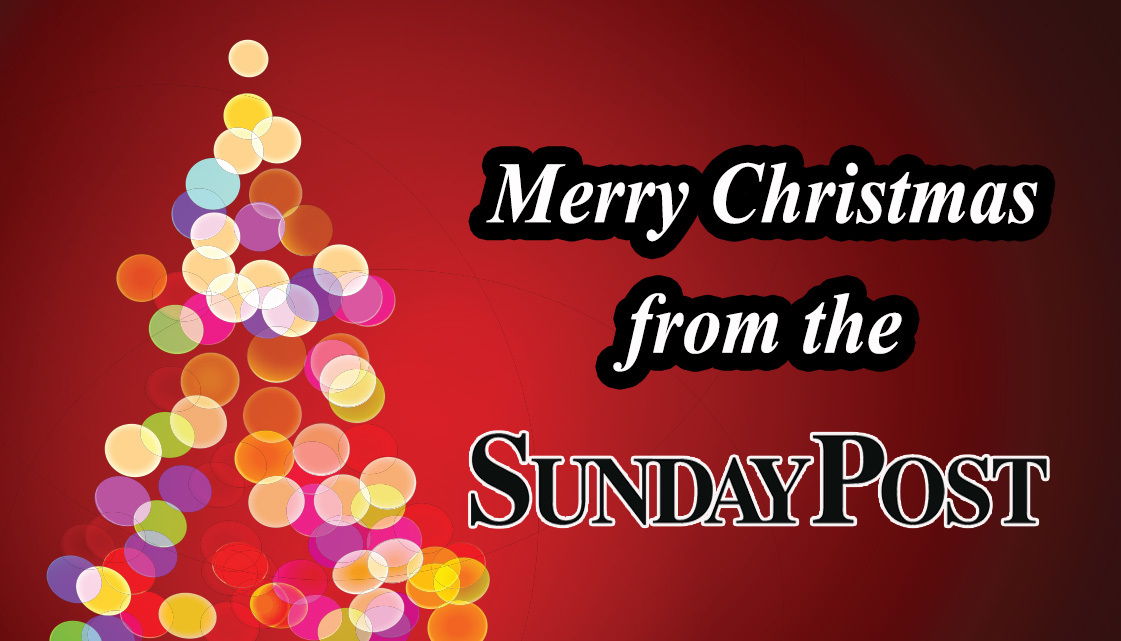 WHAT makes Christmas so magical?
From panto stars to TV's big names and Sunday Post columnists and readers, we've been finding out what you love most about the festive season.
---
Lorraine Kelly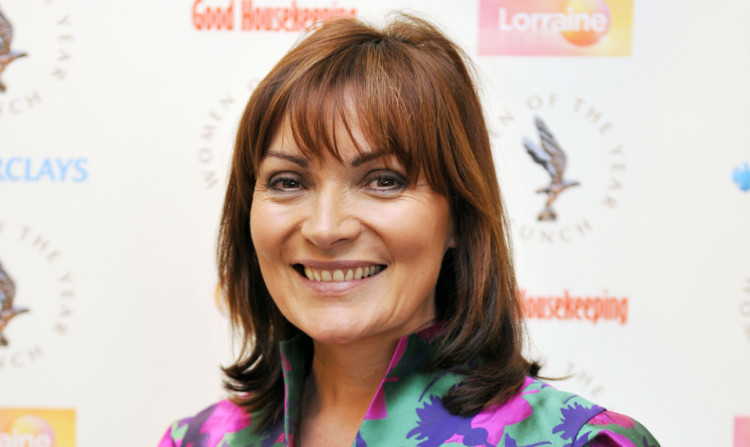 For the Sunday Post columnist, Christmas is a time for tradition and relaxing with the family.
"One of my mum, Anne's, Christmas traditions is to keep her poppy for the tree," explained Lorraine.
"As you can see from the picture she has quite a collection! The fairy and angels are older than me and more precious than anything covered in diamonds. It's my mum's way of remembering those we have lost.
"I love Christmas and for me it's all about spending time with family and friends and giving gifts that really matter.
"It's a time to count your blessings. It's not about spending a fortune and being stressed because the plates and cutlery don't match and the potatoes are a bit overdone.
"So enjoy and celebrate and have a very safe and happy Christmas!"
Ross King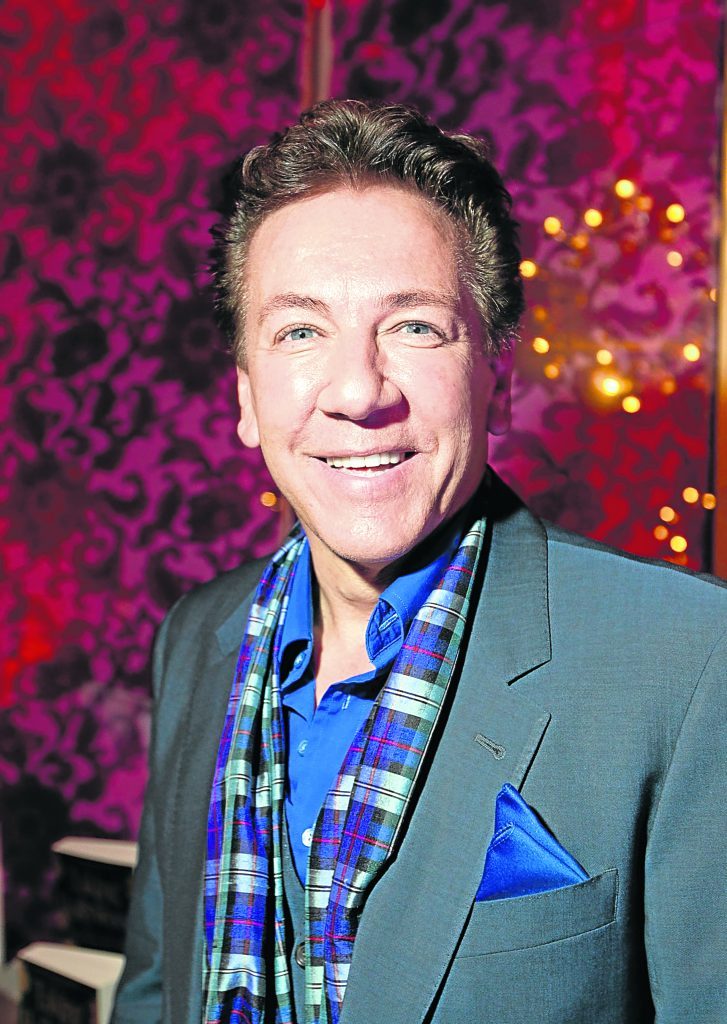 "Merry Christmas to everyone. It's my favourite time of the year. My family from Scotland are all coming out so it'll just be like home.
"I'll be up early to open prezzies (a pair of gloves – how lovely, I'll get good use out of these here in LA), a wee cheeky Advocaat before lunch and too much turkey.
"Then it'll be the annual ceremonial ritual of unbuttoning the top button of our trousers at the table and exclaiming: 'I'm stuffed'!"
Kenny Dalglish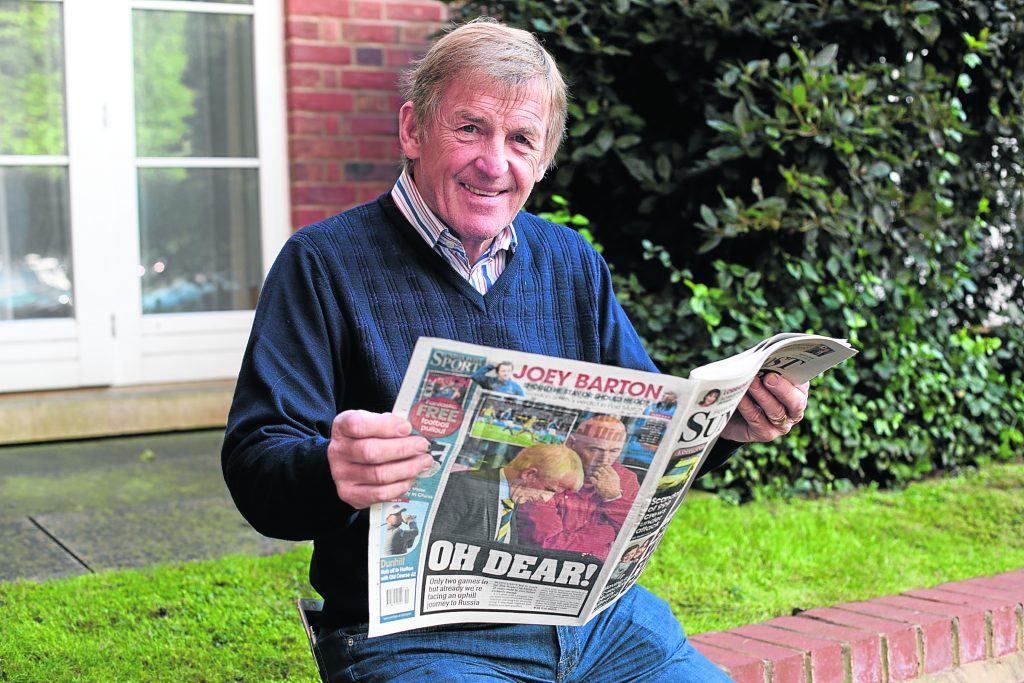 IT's a special time in the Dalglish family household.
"As parents, Marina and I used to love seeing our children's faces light up when they received their presents from Santa Claus," said Kenny, our star football columnist.
"Now, as grandparents, we get as much joy and you cherish every moment.
"It's lovely to be together and share experiences that will last a long time.
"It's also about remembering loved ones who are no longer with us, and to think of others going through difficult times."
Cat Cubie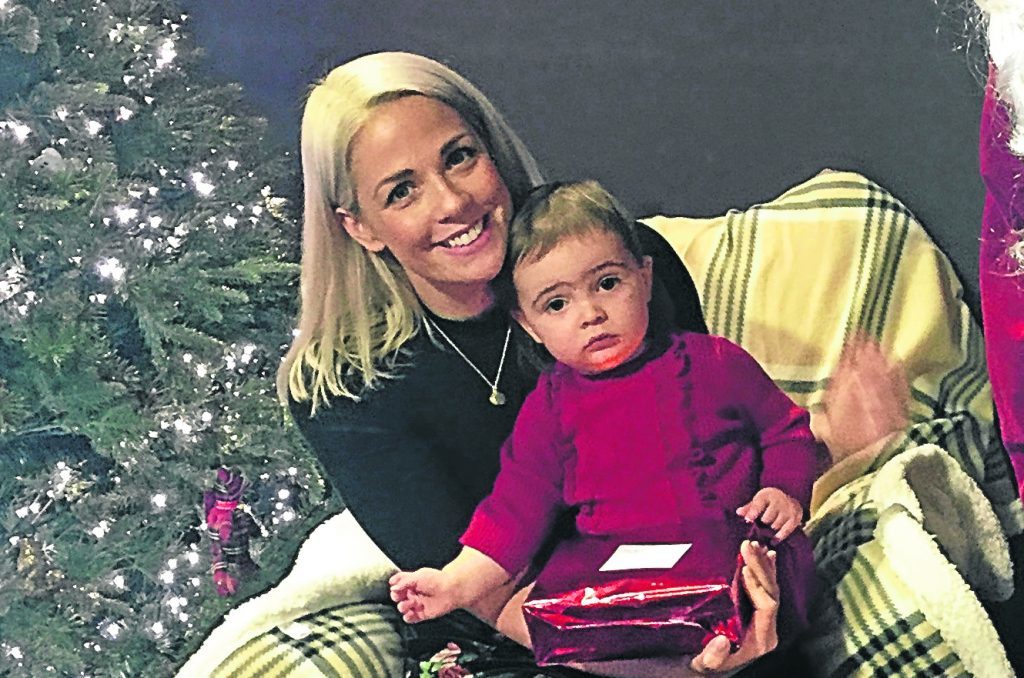 TV weather presenter Cat can't wait to cuddle up with her wee girl under the Christmas tree.
Daughter Indy was just a tiny baby this time last year but she is starting to cotton on to the magic of the festive season.
Cat said: "Although she's still a wee bit too young to understand Santa (and a bit scared of him!), she loves being with the family and playing with the wrapping paper.
"So, basically, I'm going to enjoy this year as it's the cheapest Christmas I'll probably have in a while!"
Alan Gardner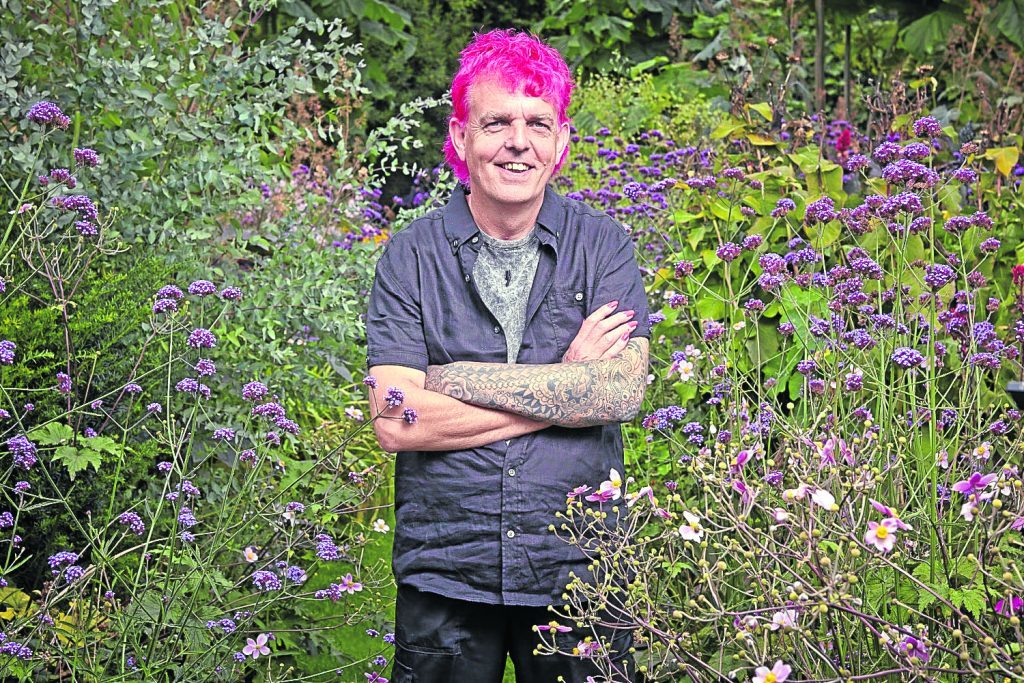 The star of Channel 4's The Autistic Gardener loves December but can't help but look ahead to the spring.
"I'm a professional gardener, I love the seasons, and Christmas is a time of anticipation for me," said Alan. "I'm looking forward, wondering what my winter planting will bring me in the spring.
"I don't drink, but I love a sugar rush, so this year I've bought myself a huge jar of berry-flavoured jelly babies which I'm going to eat until I feel sick.
"You need to feel sick at Christmas, it's a tradition!"
Allan Stewart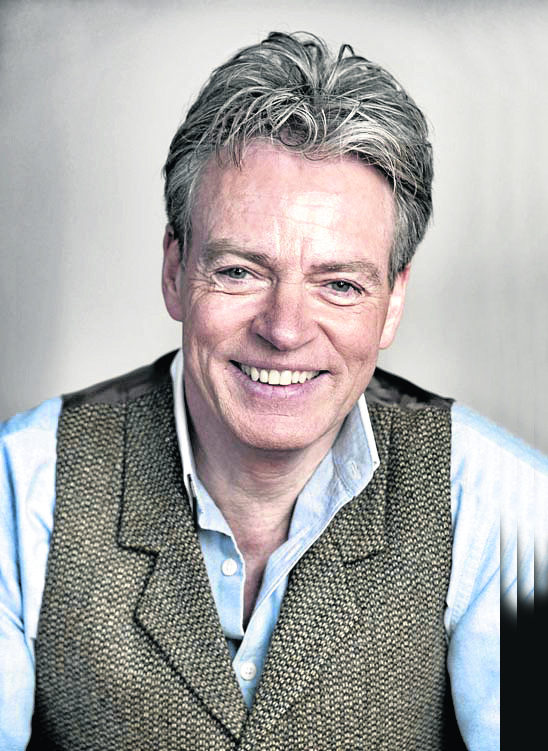 Christmas is the most wonderful – and busiest – time of the year for the panto star.
His family will join him in Edinburgh, where he's starring in Jack And The Beanstalk at the King's Theatre.
"I've been doing the same thing at Christmas for many years.
"My family are arriving today at the Prestonfield hotel and we'll sit in the Whisky Room in front of a roaring fire, eat stovies and drink my favourite drink.
"We spend two glorious days in this fairytale hotel. Then on Boxing Day I'm back on stage in a frock!"
Judy Murray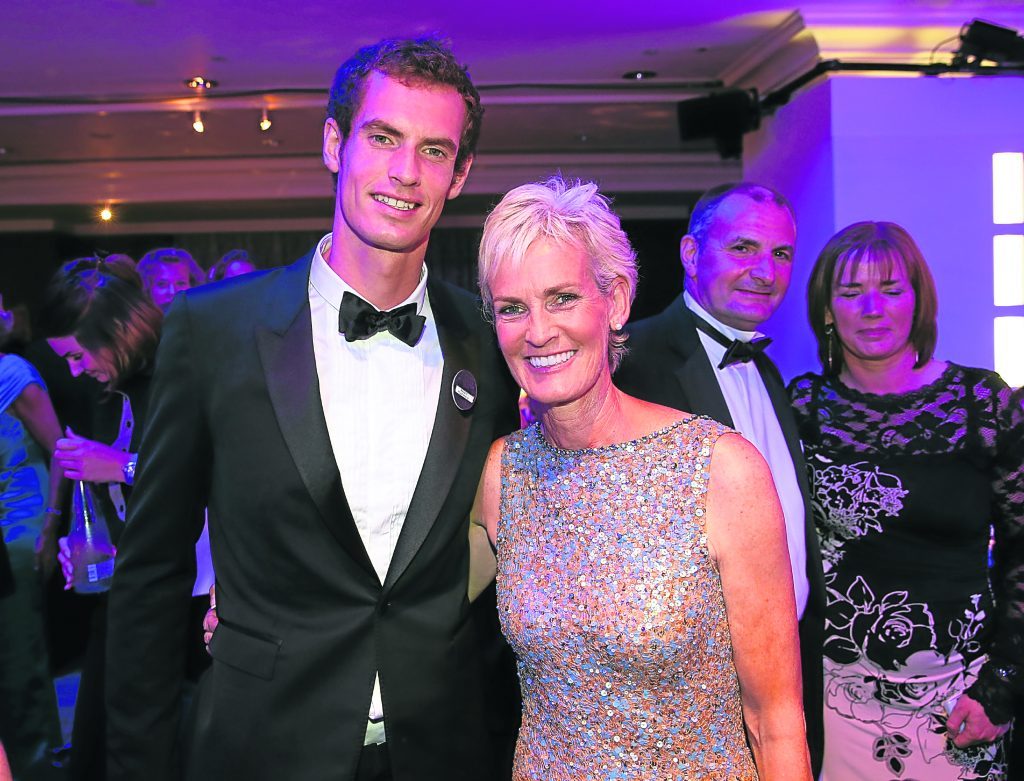 Tennis stars Andy and Jamie Murray are always given over-the-top festive jumpers to wear on Christmas Day.
Last year an image mum Judy posted of the brothers both dressed in elf jumpers and Peruvian trapper hats went down a storm on social media.
For the Murrays, Christmas is "all about the board games", including "Scattergories, team dominoes and, of course, a Christmas jigsaw".
Judy added: "We try to go to the midnight service at St Blane's Church and we have been known to crash the carol concert at the golf club."
Stevie McCrorie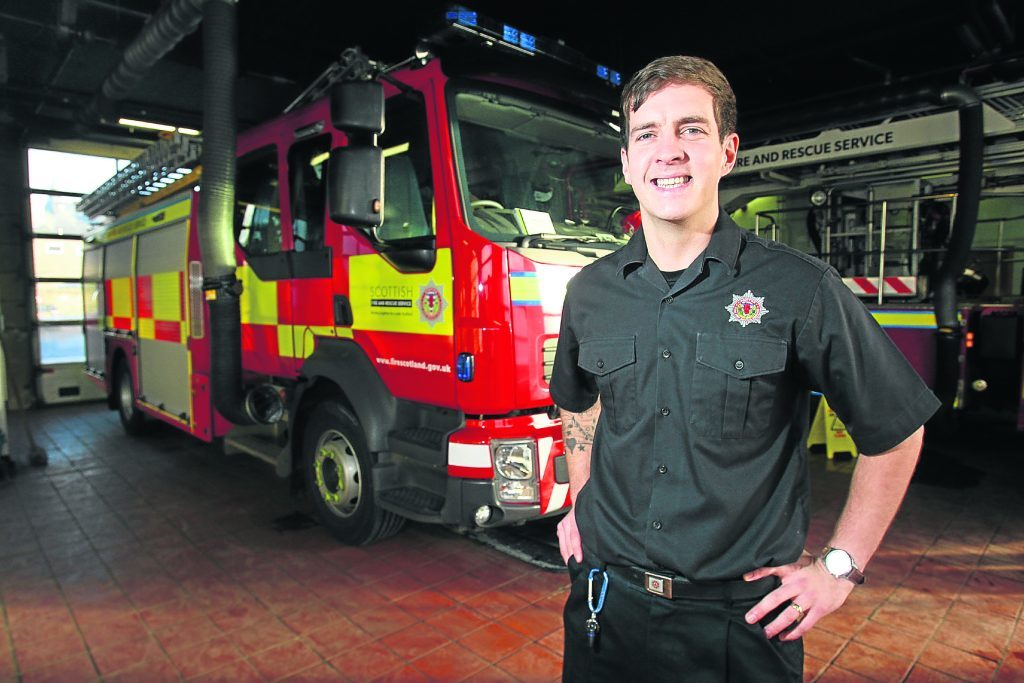 The Voice winner will be spending Christmas Day with his wife and daughter – but some festive habits are hard to shake off.
Stevie laughed: "It isn't Christmas without celebrating with a pint of Tennent's in my brother's man cave!
"Hopefully the cold weather stays.
"I'm sick of of the mild weather at Christmas!
"I'm playing a show at Alloa Town Hall on February 3 and I'll be releasing a covers album in the first quarter of the year so I'm having a rest before all that."
Leah MacRae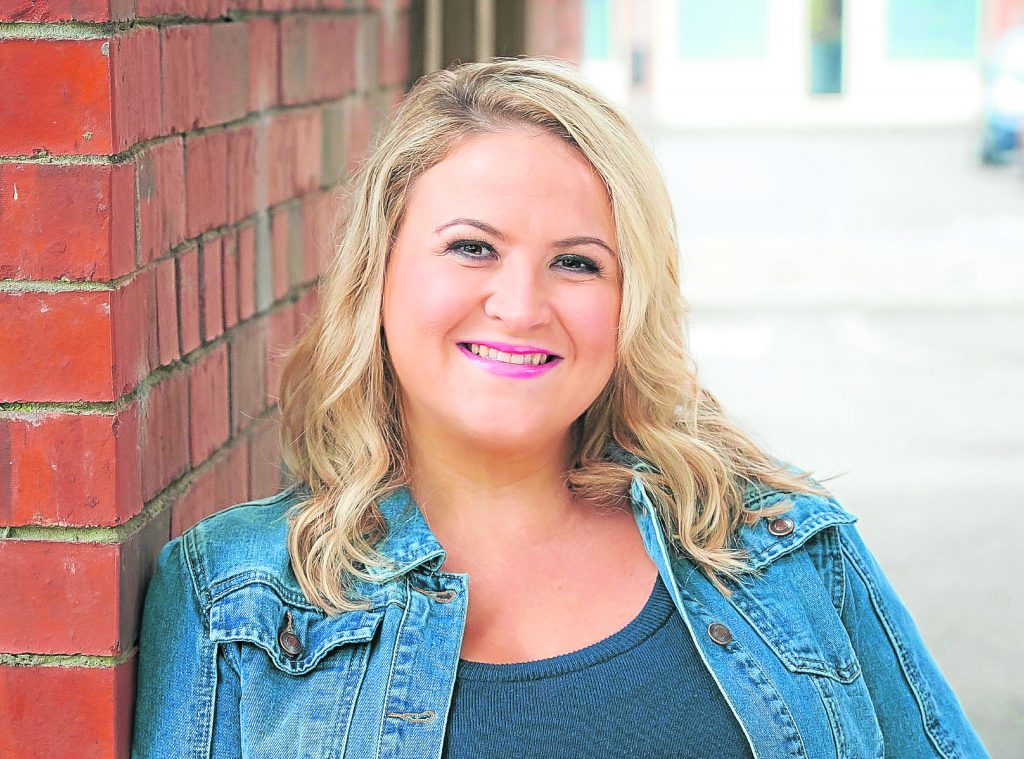 "Christmas for me means dressing in a tutu to entertain children at 10am!
"I'm in panto at the moment in Eastwood Park Theatre so that explains it.
"It also means twinkly lights and family, lovely prezzies and a well-earned day off work."
Judith Ralston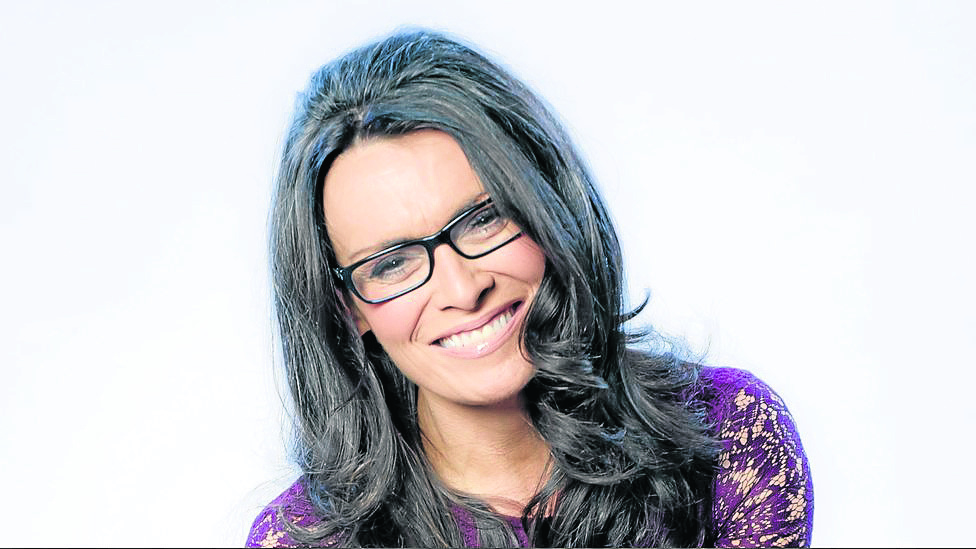 "The biggest thrill for me is seeing the expression on my children's faces when they see Santa has been.
"He always leaves a bit of a mess with his dram half-drunk and his shortbread only nibbled at. They make me see that the world is still a good place!"
Tony Roper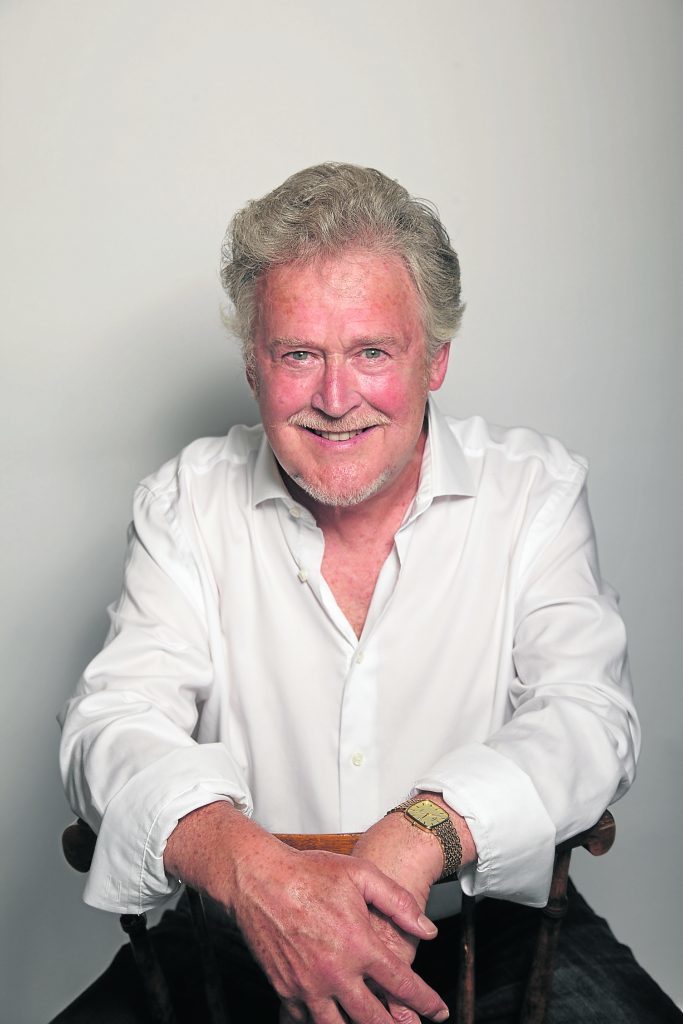 "Santa, panto (Tony is starring in Aladdin at the King's Theatre, Glasgow), presents, lights, markets, Nat King Cole singing in high streets – just a few reasons I love this time of year!
"A Merry Christmas to all."
Norman Calder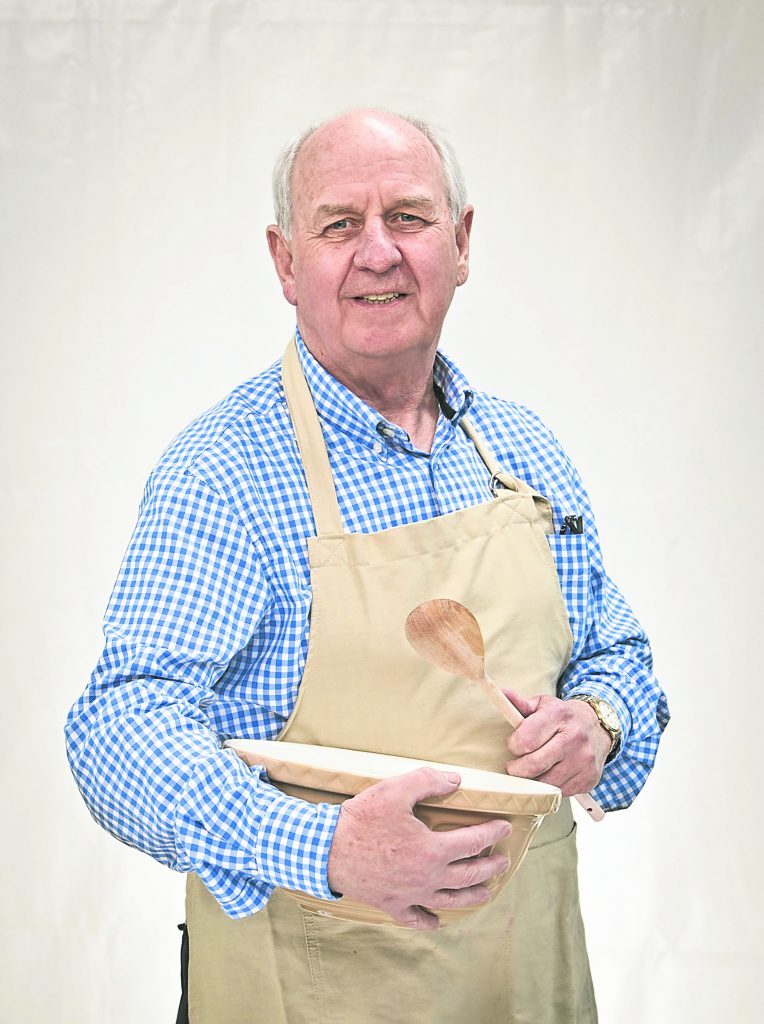 "I am looking forward to seeing myself on television this year (in The Great British Bake Off Christmas Day Special).
"My family are all coming to our house for Christmas, so we can all watch it together. Or I will watch it from the shed!"
Jackie Bird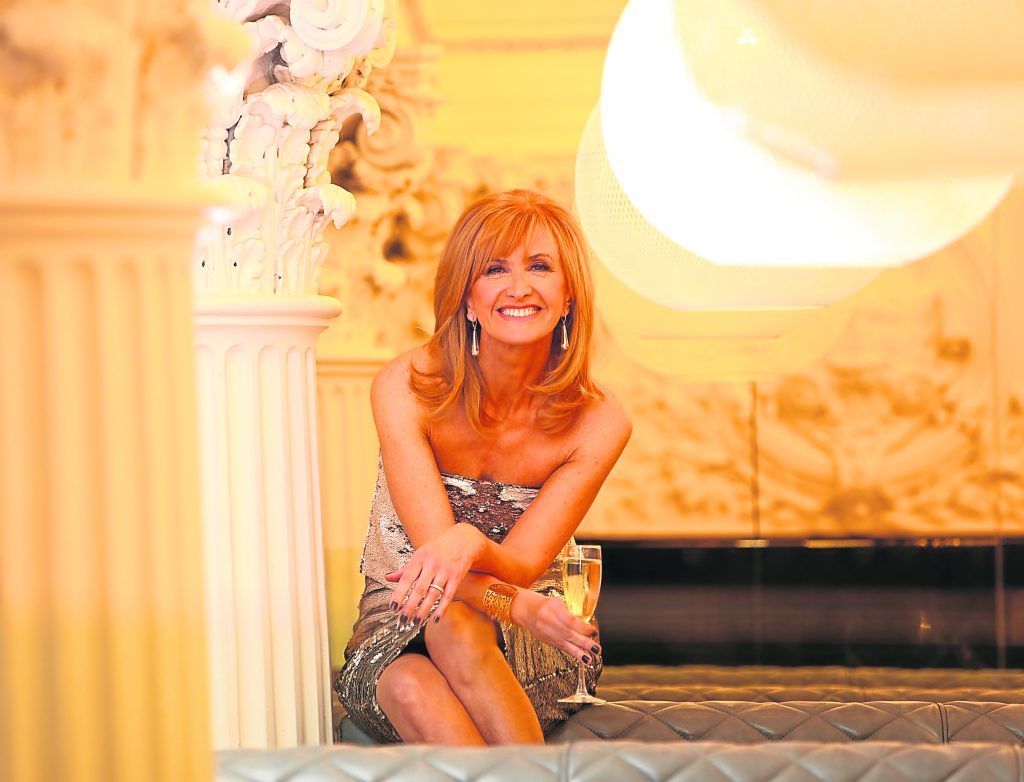 "I love Christmas because it's one of the few occasions you can start the day with champagne, have it with lunch, before dinner and in the evening if you chose, and not be sent to rehab."
Jennifer Reoch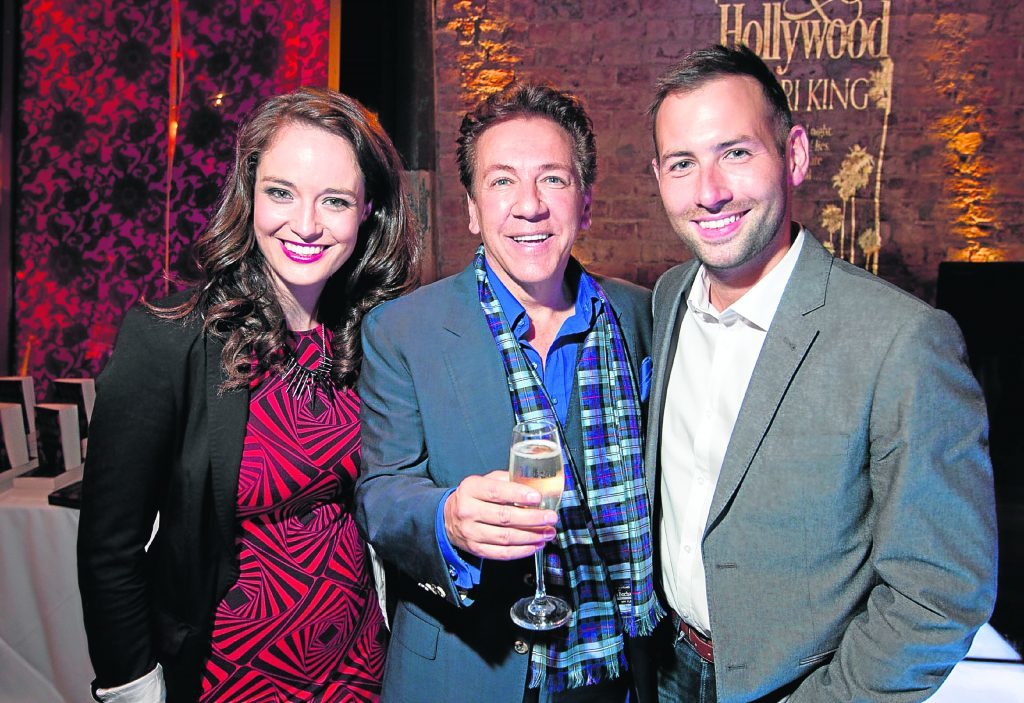 "Chocolate for breakfast, keeping cosy in Christmas jumpers and spending lots of time laughing (often at terrible cracker jokes) with friends and family …
"I love getting fully festive at this time of year!"
Donald MacLeod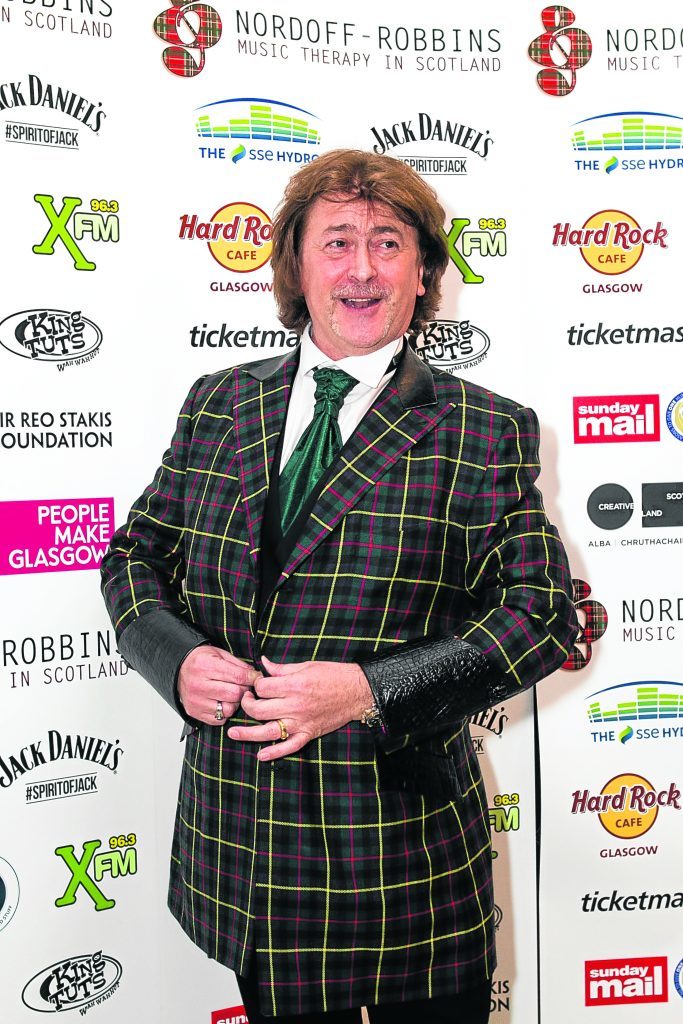 "Christmas is … a panic-buying, supermarket stampede, a tearing of tinsel, pure hunners to feed!
"A disaster with decor, a tumbling of trees, nerves are now jangling, you're now ill at ease.
"A cramping of fingers when writing the cards, stamp-licking, tongue-cutting, I think I'm going mad!
"A wrapping of presents and stuffing of socks, I'm wrapped up in Sellotape and so is the dog.
"A mountain of paper, of rubbish and tat, drinking Prosecco that's now really flat.
"Overdone turkey, veg and roast spuds, a pulling of crackers and mine was a dud!
"But when all's said and done you finally have fun, with family and friends and special loved ones.
"You remember all those that you wish were still here, and say 'Merry Christmas to all and a Happy New Year'."
Margaret Clayton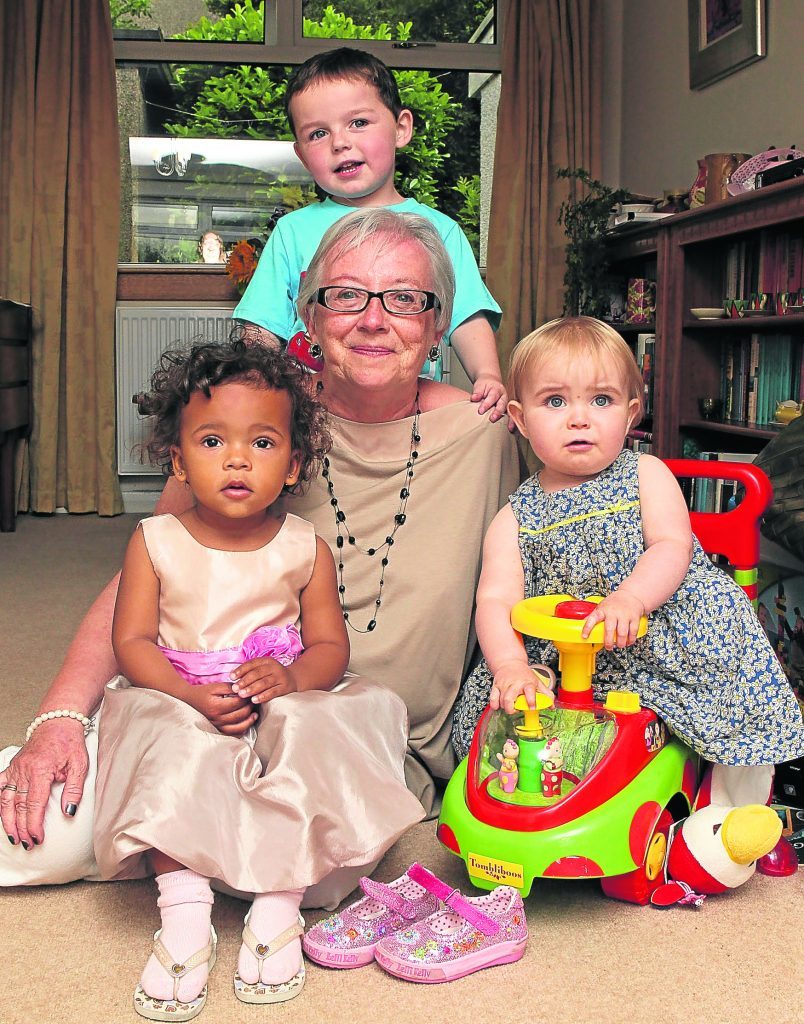 "The best bit is that moment on Christmas Eve when the last prezzy is wrapped, the last-minute dash to the supermarket is over and suddenly there is nothing more to be done!
"I put on my favourite Christmas CD – Johnny Mathis singing When A Child Is Born. I look at the tree with its clutter of old baubles, the almost threadbare robin on the top branch bought decades ago when our son Robin was a little boy, alongside the posh glass fairy we bought this year. Then and now.
"It all comes together at Christmas. The muddle, the madness, the memories and the magic. Enjoy."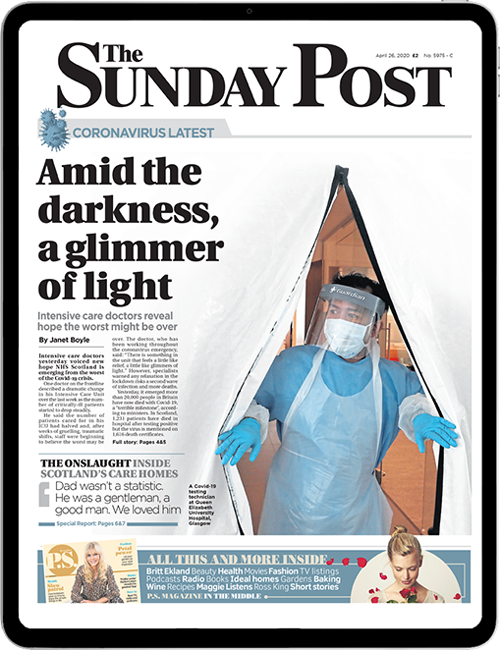 Enjoy the convenience of having The Sunday Post delivered as a digital ePaper straight to your smartphone, tablet or computer.
Subscribe for only £5.49 a month and enjoy all the benefits of the printed paper as a digital replica.
Subscribe