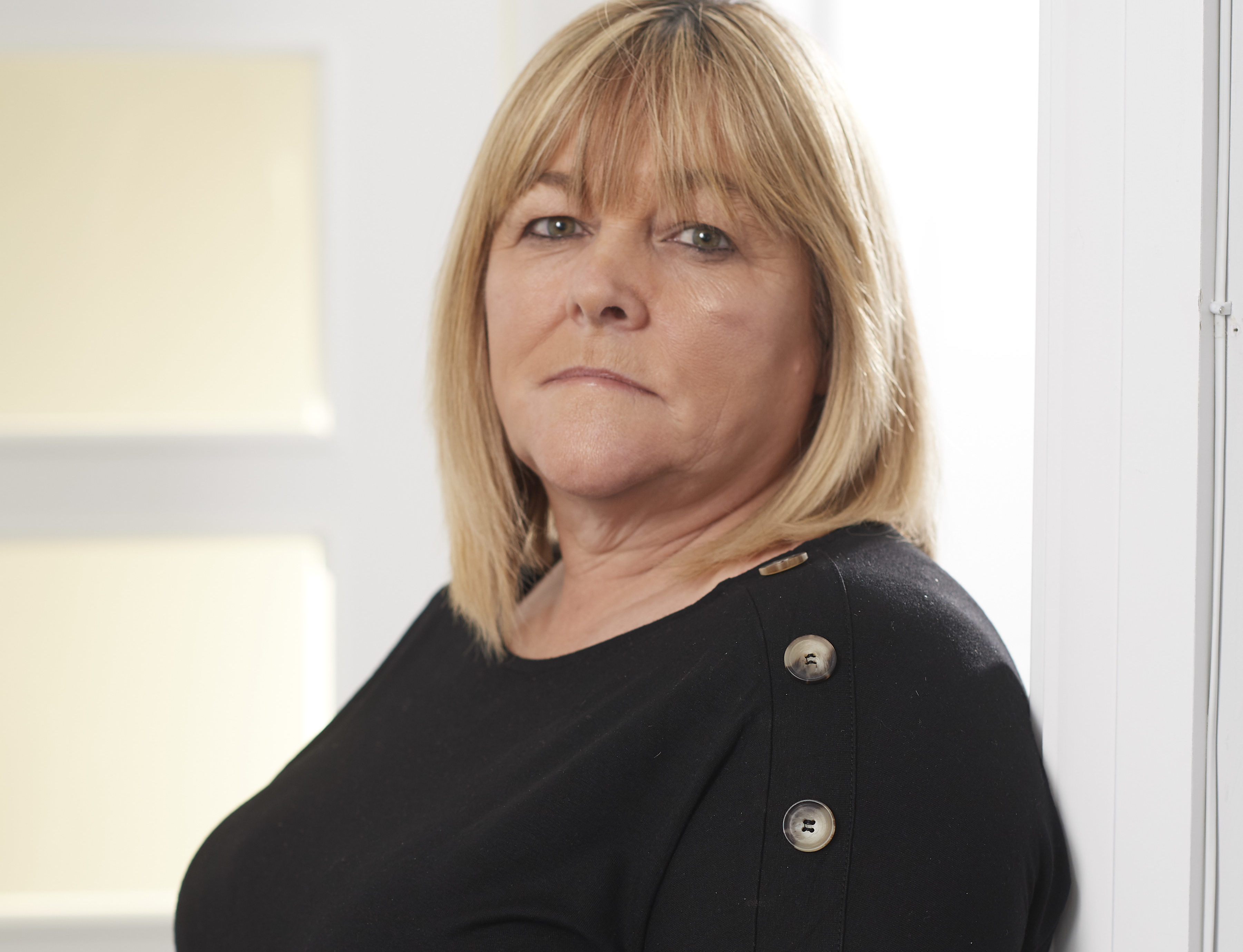 TWO women who travelled to the US to have mesh implants completely removed by a world-renowned surgeon have backed calls to bring him to Scotland.
Mary McLaughlin and Iris Henderson used their savings to pay for surgery by Dr Dionysios Veronikis in St Louis, Missouri.
Mesh campaigners are calling on the government to bring Dr Veronikis, who has an acclaimed record in removing mesh implants from women, to Scotland.
Health Secretary Jeane Freeman has so far rejected calls to bring Dr Veronikis to Scotland, instead referring victims to the same hospitals which carried out many of their original operations.
Now Dr Veronikis has offered to speak to MSPs and Scottish Government officals by video conference in order to explain what he can do and, campaigners hope, change this stance.
Mesh patient Mary, 55, a law lecturer from Belfast, said: "After years of being desperately ill and in constant pain following mesh implant surgery 10 years ago, the decision to go to the US was my only real option as the NHS had failed me.
"I don't regret it. It cost £15,000 to go to the US and as far as I'm concerned, Dr Veronikis saved my life.
"After years of being pushed from pillar to post, seeing surgeons who are in denial about mesh and costing the NHS thousands along the way, only now can I finally look forward to getting my life back."
Mary said her mesh implant had perforated her bladder and caused her horrific problems with pain and recurrent infections.
She said: "I've put everything on the line to pay for this surgery as I did not want to go on living with the pain and uncertainty, and that the next infection could bring about septic shock and I would die like other mesh injured women who have lost their lives.
"I'm only a couple of weeks after Dr Veronikis removed 28cms of mesh from my body in a four-hour operation, and already I feel like I'm alive again.
"My pain is virtually gone, apart from post-surgery discomfort, and at last I have hope that my nightmare is over.
"My hope now is that Scotland does the right thing and gets Dr Veronikis over and women there can get the relief Iris and I now have.
"None of us asked to be mesh-injured and the very least our NHS should be doing is taking this unique opportunity to learn from Dr Veronikis and ensuring women get the treatment they need to be pain-free again."
Iris, 62, from Larne, County Antrim, had two implants removed by Dr Veronikis. The former regional manager of a business services firm had already paid £2,000 in private fees in the UK after years of "being on the NHS merry-go-round", before spending a further £17,000 to fly to the US for treatment.
She said: "After researching extensively, Dr Veronikis was the only surgeon I could find who had performed more than 2000 complete removals. He pulled no punches and told me I was facing a difficult surgery, but he has managed to remove both mesh devices, one of 27cms and the other 26 cms.
"NHS surgeons were only promising to remove half that, and so were private surgeons.
"I wanted both implants fully removed as I'd suffered so much pain and infection over the last eight years.
"When the first implant failed, a surgeon simply implanted another. No wonder I was left in such a mess.
"If the NHS fails to learn from this exceptional surgeon, it will be the biggest betrayal of all."
Dr Veronikis says he has had between 85 and 88% success, leaving women pain-free following full removal and can even help women who have had a partial removal. He said: "It is always more difficult to operate on someone who has had revision surgery, but I have had success removing the mesh left behind. The relief my patients feel is a good measure of that."
He says he does not blame surgeons for the mesh crisis.
He said: "We all believed what we were told about these implants, that they were safe and effective. However, now we all need to accept that many women have been injured because of them. We must concentrate on finding the right way to help them."
Dr Veronikis hopes Scottish MSP's and government officials will take up his offer of a video-conferencing link. He said: "I'd like to explain the process I use, and to show what can be achieved to help women. All I need is a hospital operating theatre and a team to assist me and my assistant.
"If I get a commitment from Scotland that I'll be welcomed, I will apply for my General Medical Council registration so I can operate in the UK."
MSPs are supporting moves by Labour's Neil Findlay to get Dr Veronikis to Scotland. He said: "I will be seeking a meeting with the Cabinet Secretary for Health to see how we can take forward this initiative.
"Full mesh removal offers hope to so many mesh injured women and men, we should seriously look at every option to deliver this."
---
"The mesh caused such rippling pain …. I thought about suicide to end the nightmare."
Care assistant Joan Macdonald was left in such pain that she was unable to walk after a mesh implant.
Initially told her pain was not caused by the implant, she finally managed to persuade doctors that removal surgery should be attempted.
But despite hopes that the op had been successful, she was still left in pain and was devastated when a scan from a private clinic showed more than half of the device was still inside her.
Joan, 53, from Inverness, said: "Right from the start, the mesh implant caused such rippling pain I couldn't even walk up the stairs and found my legs collapsing underneath me.
"Despite repeated trips to specialists, I was told I simply needed a hysterectomy and that would sort my problems out.
"They did that and, of course, nothing changed.
"Finally, after being driven to think about taking my own life rather than live in this nightmare, I was told I could get a mesh removal."
Her Aberdeen-based surgeon Mohamed Abdel-Fattah, who once ran a controversial study which offered a trip to a Rio de Janeiro conference to the doctor who managed to recruit the most patients to a mesh trial, declined to comment on individual patients yesterday.
However, he said that full removal would only ever be carried out in Edinburgh or Glasgow and said he would be happy to discuss her surgery with Joan, who says she got the impression her mesh had been removed after the operation in 2014.
It quickly became apparent the procedure had not eased her suffering.
She said: "I was still in agony and I even had to self-catheterise. I felt worse than before."
In December, she sought a scan at a private health provider in England and was shocked to be told at least 60% of the TVT-O device was still inside her.
She said: "The specialist told me only a small part in the middle had been snipped away and the remaining mesh was still causing me the same level of pain on both the left and right side of my groin.
"This is why we need Dr Veronikis to come here and get this stuff out of us. I'm begging our Health Secretary to do the right thing and get him here to help us.
"Our surgeons are trying their best, but they don't have Dr Veronikis' experience."
---
The expert:
Calls to bring Dr Veronikis to Scotland have been backed by Chris Harding, one of Britain's top urological surgeons.
Mr Harding, chairman of the British Association of Urological Surgeons subsection of Female, Neurological and Urodynamic Urology, said that while there are UK surgeons who can completely remove mesh, Dr Veronikis has far more experience than most and has developed his own methods.
He said: "Dr Veronikis can bring to the table his huge experience of mesh removal cases, which is something very few UK surgeons possess. However, there is so much surgical talent in the UK and I am confident we can negotiate this mesh crisis.
"Dr Veronikis has developed his methods and we could potentially learn a lot from him.
"Visiting other units to observe surgical practice is nothing new and I regularly have visiting surgeons to my hospital – it's a very good method of learning and sharing experience in my opinion.
"Observing Dr Veronikis would almost certainly result in a refinement of our own existing mesh removal techniques which can only be good for our patients."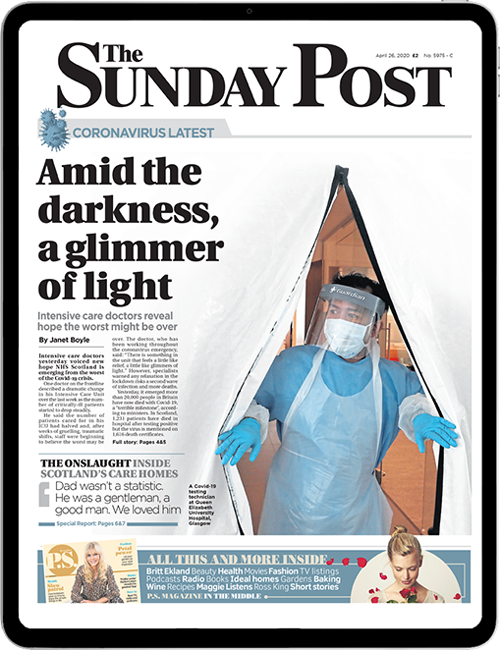 Enjoy the convenience of having The Sunday Post delivered as a digital ePaper straight to your smartphone, tablet or computer.
Subscribe for only £5.49 a month and enjoy all the benefits of the printed paper as a digital replica.
Subscribe