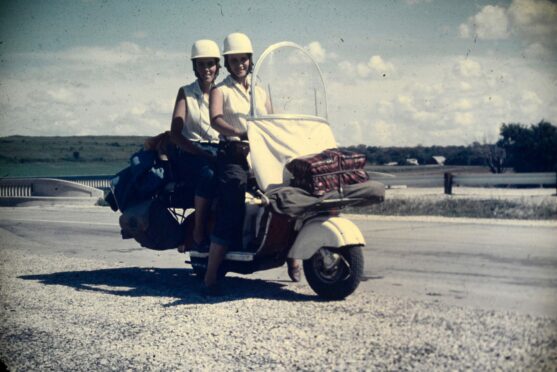 A grandmother who went around the world on a rusty old Lambretta scooter is hoping the trip might win her a place in the Guinness Book of Records 60 years later.
Joy Smith was just 20 when she hit the road with her friend Betty Crozier in 1959 for the global adventure on their secondhand scooter, despite neither having ridden one before.
Over a year, the pair clocked up more than 25,000 miles and now Guinness World Records will investigate their remarkable journey as Joy hopes to pay tribute to her late friend Betty.
Joy, 84, who lives in Troon, Ayrshire, said: "We did it for an adventure. Neither of us had seen much of the world and it became an ambition for us. We gathered together enough money for an old secondhand Lambretta scooter and set off around the globe. Two young women on a scooter – people hadn't seen anything like us before but it never occurred to us that we might be the first to do it."
Joy and Betty met as teenagers at secretarial college in London, and struck up what was to become a lifelong friendship. They became flatmates and later travelled together to Canada, where they would spend two years saving up enough money to fund their big trip.
Starting in Montreal, they rode through the United States, Hawaii, Australia, New Zealand, Iran, India, Pakistan, the Middle East, South America, Africa and all over Europe. Joy, who worked for a travel agency while at college, said: "We did no real planning – we just decided to head for places we had heard of.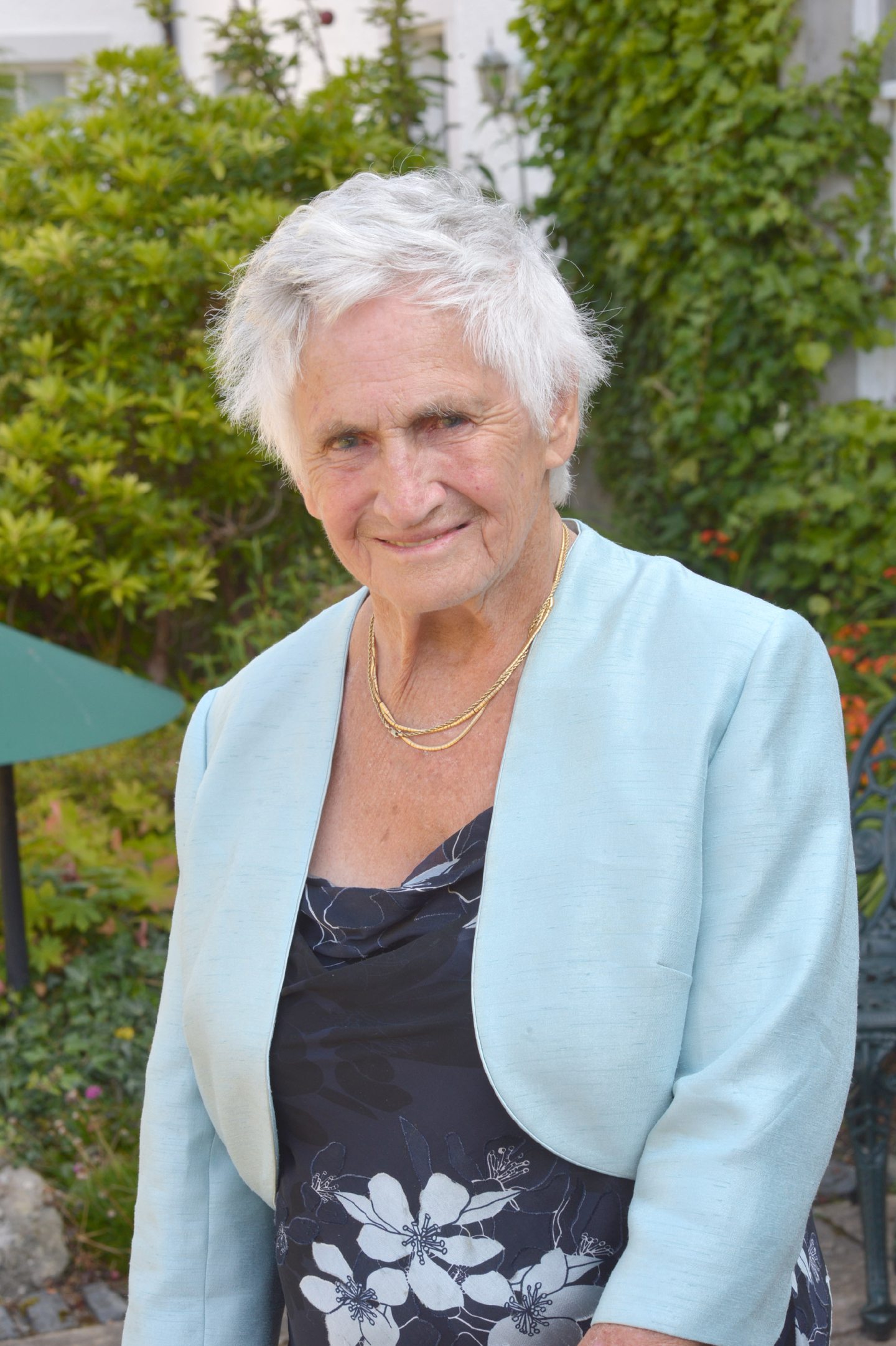 "When we bought the scooter, which was secondhand and already had quite a high mileage on it, neither of us had ever ridden one before. We had to spend two weeks learning how to ride it before we could go anywhere."
The friends headed to New York, then Washington DC, St Louis, Kansas City, Denver and Yellowstone Park before detouring north to Calgary, to Vancouver and then down the west coast to Los Angeles where they boarded the British ocean liner SS Orsova for New Zealand.
Joy, who has four grandchildren, Jasha, Kate, Ella and Matt, recalled: "We used to take turns at driving every 30 miles. The Americans didn't ride scooters or wear crash helmets and some thought we were crazy undertaking such a huge trip on a secondhand scooter.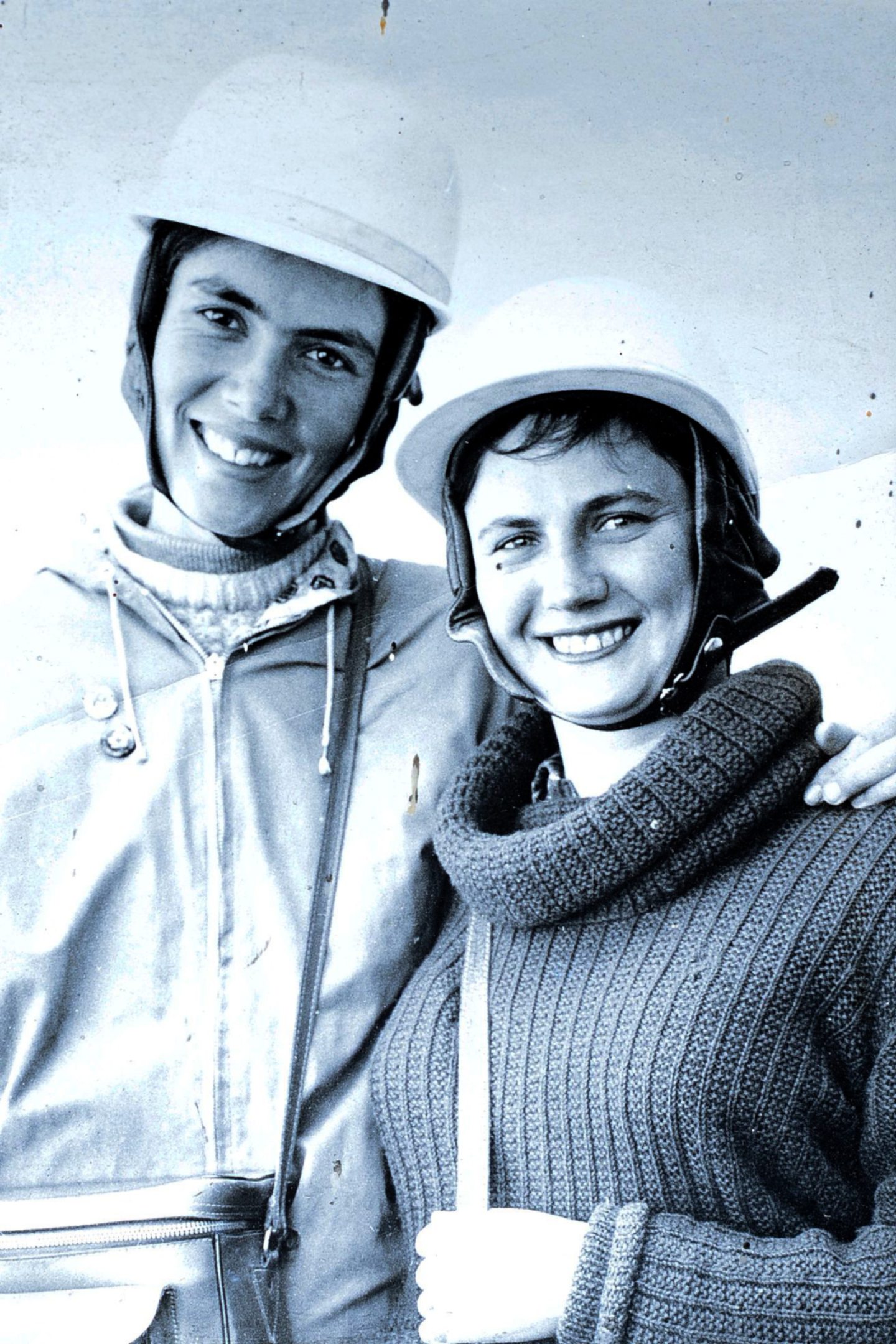 "We got along very well and we were both better at different things. Betty was very good at fixing the scooter and I did the cooking. Though we'd never ridden one before, we soon became very adept on the scooter – so much so that Betty even knitted me a sweater while riding on the back."
The friends camped under the stars in a tiny pup tent, pitching it often late in the evening after a long day in the saddle. Occasionally, they had an uninvited guest.
Joy explained: "One morning we were washing up our things after breakfast and someone shouted, 'Hey, there's a bear in your tent'. Sure enough, there was a black bear. It had gone through all our food, took everything sweet and then fortunately it just turned and left."
On America's iconic Route 66, which stretches for around 2,200 miles from Chicago to Los Angeles, truckers paid their bills for them.
Joy said: "We used to find when we went into stores to buy food and supplies that truckers had paid for us in advance. It was their way of taking care of us and making sure we were OK. We had punctures and breakdowns but generally if the scooter stopped, we just took out the spark plug, cleaned it and off we'd go again."
The pair were on the road for just over a year. She said: "I was lucky that a short time before Betty died I was able to visit her and we shared lots of memories. I have been so lucky to have had Betty as my lifelong friend."
As for the Lambretta? Having safely carried the pair around the world and back home, it was stolen in London on their return. Craig Glenday, editor-in-chief at Guinness World Records, said: "It's difficult with retrospective research into historical achievements, as the claimants are unlikely to have collected the evidence we need to make a full assessment of their trip but, given the impressive nature of their adventure, we would definitely like to follow up."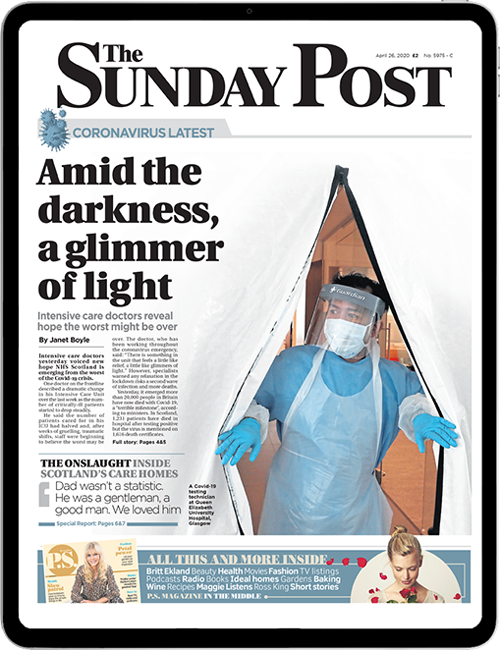 Enjoy the convenience of having The Sunday Post delivered as a digital ePaper straight to your smartphone, tablet or computer.
Subscribe for only £5.49 a month and enjoy all the benefits of the printed paper as a digital replica.
Subscribe