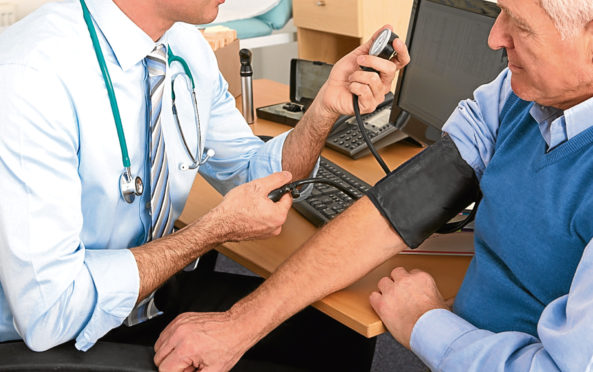 THANKFULLY I'm pretty healthy so don't need to visit my GP all that often.
It's just as well, because trying to get an appointment these days is like applying to become an astronaut.
It's not the fault of the receptionists, who I always find to be incredibly helpful, or the GPs themselves, who are swamped.
There are just too many ill people and not enough doctors.
I was talking about this earlier in the week with TV doctor Christian Jessen.
His new show, Dr Christian Will See You Now, looks at the life of a GP in an ideal world.
Christian has lots of time to talk to patients, to discover what is worrying them most.
The show follows their recovery and illustrates how life-changing a quick, effective diagnosis can be.
It also reveals how mental illness is often part of the problem.
In reality, our GPs have about five minutes per patient to deal with often very complicated problems.
Sometimes people need encouragement to talk about what is really bothering them and any mental illness can go undetected as there's just no time to delve deep.
GPs have to be like detectives, trying to work out what is wrong, then what is needed to help cure or alleviate symptoms.
They are always up against the clock.
Christian, who is still a practising GP, is fiercely proud of the NHS but also worried about how stretched those in the front line have become. Many are stressed and simply overwhelmed.
I read that one surgery in Broughty Ferry, near Dundee, is redrawing its boundaries because it will simply not be able to cope with the number of new residents when more than 800 homes are built in the area.
Of course, these men, women and children will need to go somewhere else but it just shows how acute the problem can be, and that it's not just restricted to inner cities.
This is just one small example of what's going on across the whole country.
Patients who are worried about their health, or concerned that their kids are sick, sometimes end up going to Accident and Emergency departments out of sheer desperation.
A&E staff need to be able to deal with genuine emergencies and, if these problems continue, the system will one day simply buckle and cease to function.
We are all, quite rightly, proud of our NHS, of all those hard workers who keep it on track despite long hours and often low wages.
But times have changed dramatically since it was set up in the post-war years to provide care "from cradle to the grave".
We are living longer now and advances in science and technology mean that diseases which would have previously killed us can now be cured, but the health service constantly needs more money and manpower.
My parents' and grandparents' generation had that stoic attitude. They'd say "I don't want to bother the doctor", even if they had a life-threatening disease.
We don't want to go back to those days when people died in agony of illnesses that could be cured, but we do need to recruit more GPs and medics to give those on the front line a chance to do their jobs properly.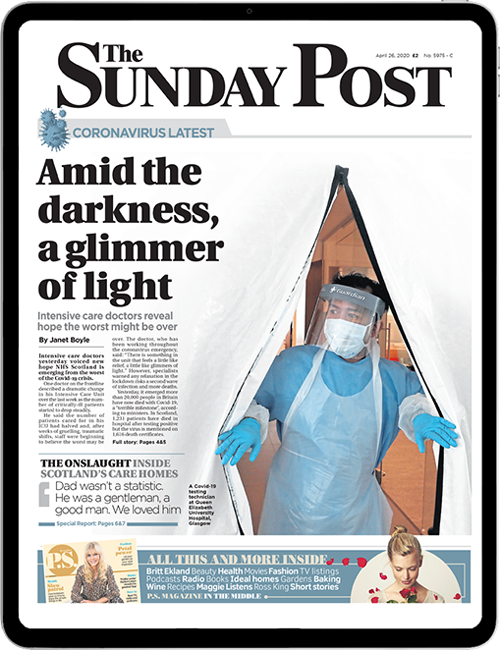 Enjoy the convenience of having The Sunday Post delivered as a digital ePaper straight to your smartphone, tablet or computer.
Subscribe for only £5.49 a month and enjoy all the benefits of the printed paper as a digital replica.
Subscribe