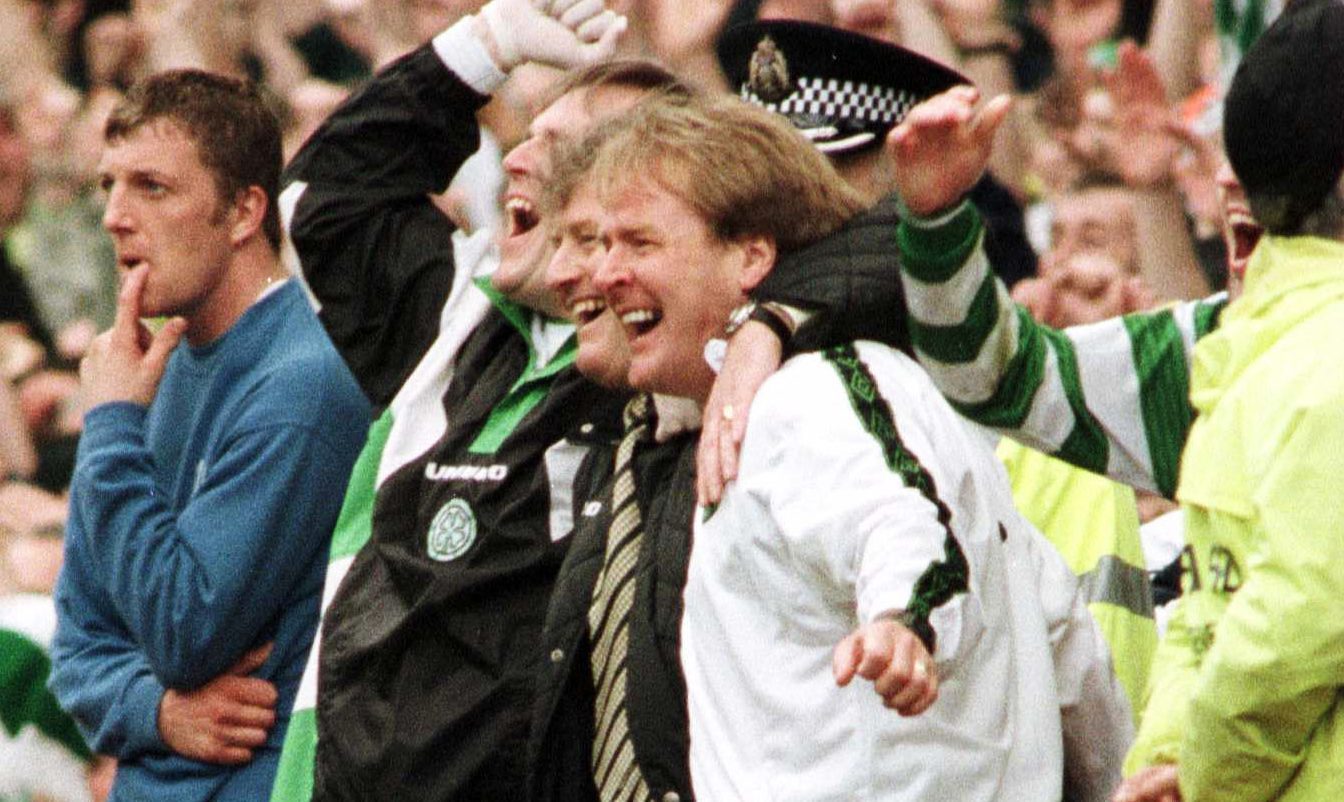 RANGERS head into today's Scottish Cup semi-final charged with stopping a Celtic side which last lost a domestic match 11 months ago.
Yet if the scale of their task is reflected in the bookies' quotes of 7/1 against a Light Blues victory, it is certainly possible.
Just ask Murdo MacLeod, a Hoops legend who in 1998 helped Wim Jansen put the brakes on an Ibrox side on course to make it an historic 10 successive titles.
"One of the brilliant things about football is that nothing lasts forever – but you can never be sure when the end will come," he said.
"People understand that, and work away towards achieving their goals.
"But in 1997-98, it was different. We knew we simply had to win the league. The alternative was unthinkable.
"Winning Nine-In-A-Row from 1966-74 was one of the proudest achievements in Celtic's history.
"It encompassed Jock Stein, the Lisbon Lions and some of the best football the country has ever seen.
"Rangers equalling the record was one thing. For them to actually overtake it would have been something else altogether.
"So the players were left in no doubt – if they didn't know already – what the significance of stopping our rivals winning the title was that season.
"It was tough, a battle all the way, and we went into the final game of the season needing to beat St Johnstone at home to win the title.
"There was plenty of pressure but the supporters were just incredible. Every single fan was on their feet for 90 minutes belting out songs like their lives depended upon it.
"They were so loud, Saints players later said they couldn't hear a word inside the away dressing-room.
"It helped inspire the players and goals from Henrik Larsson and Harold Brattbakk gave us the title.
"When the final whistle went, the feeling was absolutely amazing – pure joy and relief all mixed in together."
Celtic still have a bit to go to get to nine. But MacLeod says Rangers' desire and determination to sabotage the Hoops bid to win the Treble and finish this season unbeaten should not be underestimated.
"The semi-final is a big, big opportunity for Pedro Caixinha," said the man who won five titles, two Scottish Cups and a League Cup, but never the Treble, in the Hoops.
"Win, and the manager will have a real shot at picking up one of the major trophies just months after taking control of the side.
"More than that, he would be putting a serious marker down for next season, by which time he'll have had a chance to bring in some of his own players.
"But all the pressure will all be on Celtic. They have to win to retain hopes of the Treble.
"It's amazing they haven't won one since 2001. Brendan Rodgers will have got that straight away.
"The club have had some great teams in the 16 years since.
"Neil Lennon's, which reached the Champions League last 16 and beat Barcelona at home, springs to mind.
"They were strong in Europe and comfortably the best team in Scotland. They just had a habit of losing League Cup ties.
"The Celtic Park loss to Morton in 2013 was watched by less than 15,000, and Neil shrugged it off afterwards.
"Like Gordon Strachan, he had made progress in Europe and winning the title the top priorities.
"You would see Neil's team really raise the game for a European tie in midweek, but their levels dropped on their return to the bread-and-butter of domestic competition.
"When that happens, from time to time you are going to draw matches you shouldn't and even lose them.
"When Brendan Rodgers came in, he brought a freshness to the whole place and a new, very positive attitude.
"He will have looked at the squad he was inheriting, strengthened it to his specifications and then said: 'Right, we are the best in the country – who is going to challenge us?'
"And he did what all Celtic managers should by setting out to try and win every game this season.
"There has been none of the 10 changes we saw up at Inverness under Ronny Deila.
"Yes, he uses the squad, but it is always done cleverly and with real purpose.
"Asking a team to stay unbeaten domestically for the whole season would be a very daunting request, but that is not what he has done.
"It has simply been to concentrate on giving the very best performance in the match in front, deal with whatever it throws up and come out the other side on top.
"Celtic have done that again and again.
"And by doing so, they have built up a great momentum and the kind of collective self-belief which gets you through tough tests.
"My gut feeling is they will win the Treble and they will stay unbeaten right through the season.
"However, if they are to be stopped, then I think today's semi-final will be the one."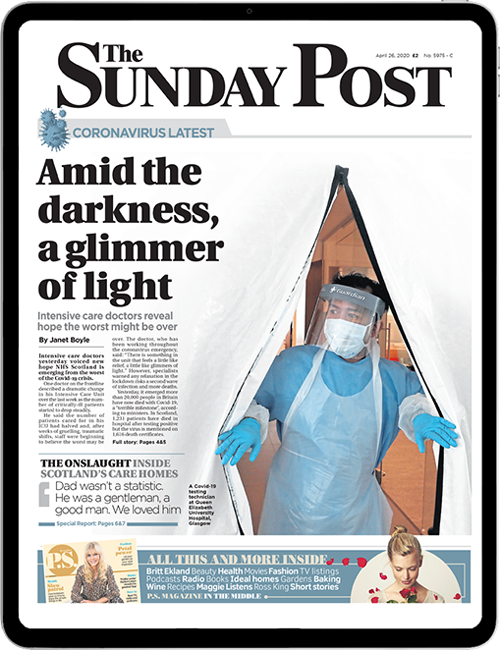 Enjoy the convenience of having The Sunday Post delivered as a digital ePaper straight to your smartphone, tablet or computer.
Subscribe for only £5.49 a month and enjoy all the benefits of the printed paper as a digital replica.
Subscribe