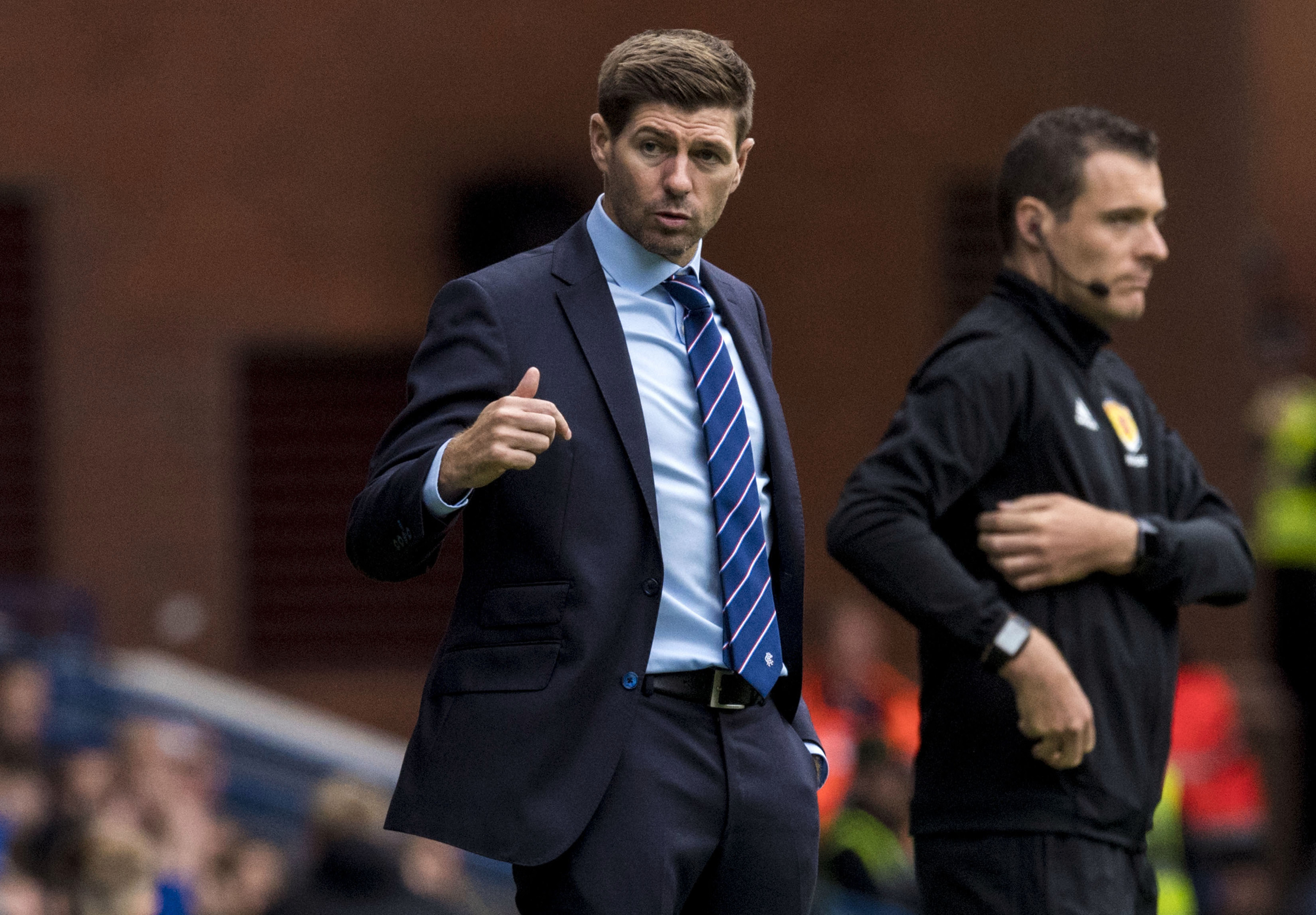 WHEN Jon Arne Riise says Steven Gerrard is the man to add to Brendan Rodgers' present woes, he knows what he is talking about.
The former Norwegian internationalist, the holder of 110 caps for his country, spent seven years at Liverpool with the Rangers boss.
Together they won the FA Cup, UEFA Super Cup and, on a magical 2005 night in Istanbul, the Champions League when in a display of sheer will-power, Gerrard almost single-handedly wrestled the trophy out of Carlo Ancelotti's grasp.
The early signs are that the 38-year-old Scouser is very quicky transferring those qualities into his players.
A starting eleven that contained six players who were part of the club's troubled campaign last season produced a disciplined and controlled performance in Maribor on Thursday night to progress to the next stage of the Europa League.
The optimism among the Light Blue faithful over Gerrard's appointment is bordering on euphoria in some quarters.
Not quite to the level of that experience by Liverpool fans in Turkey's largest city 13 years ago – but getting there.
At half-time on that balmy evening, AC Milan led 3-0. After the re-start, Gerrard scored one, won a penalty for a second and, as Riise recalled, hustled and harried his team to the most improbable of comeback victories on penalties.
Ancelotti was to get his revenge over them two years later in a replay of the tie in the 2007 competition showpiece in the Olympic Stadium in Athens, scene of Rodgers and Celtic's disappointing exit from this season's competition in the qualifiers on Tuesday night.
It is the memory of what happened first time round, though, that is at the root of Riise's conviction Gerrard the manager will be every bit as formidable an opponent as Gerrard the player was in his pomp.
"I expect Steven to be a success as Rangers manager –100%," said the Norwegian.
"In fact, I would go further and state that I believe he will be a great manager.
"Why do I say that?
"I know from the years we spent together at Liverpool that he worked harder than anybody I know to be successful, and I am sure he will transfer that work ethic to his new role.
"Steven is someone who has always worked so hard on and off the pitch to be the best – which, of course, is what he was!
"In training, we were lucky enough to be able to see exactly how good he was on a daily basis, something the fans didn't get.
"And he was top class – a player who had everything.
"As a former team-mate, too, I can testify that in our games together, he was a natural leader who always showed the way for the rest of the team.
"For the 90 minutes of every game – more if it was a cup tie that went to extra-time like the 2005 the Champions League Final – he did everything he could to help us win the game.
"It was all the mattered to him during that period he was on the pitch, and in that respect he was the perfect team player.
"It worked too. There were so many games that Steven won for us, not just through his ability but also through his determination and his strength of character."
"We saw Steven's commitment, in Istanbul and elsewhere, and because of it, he was the one we all looked up to and wanted to follow.
"Now he is in the early stages of his time as a manager, and already he is displaying those same leadership qualities at Ibrox.
"Of course, he will need time to shape Rangers that way he wants.
"But given the benefit of that time, I am sure he will challenge Brendan Rodgers and Celtic.
"Steven has patience, he knows things take time, but I am sure he will get there."
It is matter of public record that the two men are close.
A photo taken after the FA Cup Final win over West Ham in 2006, in which Gerrard scored twice in regulation time before both netted in the penalty shoot-out, has them posed together, wide smiles reflected in the polished shine of newly-captured silverware.
When Riise retired two years ago, Gerrard quickly took to social media to pass on his best – albeit with a message that had a slight sting in the tail.
"Congratulations Ginge on a great career and best wishes for your future. Top left back – and the second hardest shot at LFC for years."
When Rangers delivered the news of Gerrard's appointment as their new manager, Riise was similarly rapid.
He cheekily announced on Twitter he was expecting a call to take over the Liverpool Under-18 coach's job that his friend had just vacated.
Banter between fellow players is one thing. The lines of communication between a manager and his players have to be more clearly defined.
At 38 years old, Gerrard is young to be making the switch, but his former team-mate is in no doubt it is a transition he can comfortably accomplish.
"Steven knows what it takes to be a good player and he will help his players to improve," Riise continued.
"He also has the respect of his players. They know he is a winner.
"What they will also quickly learn is that he is someone who knows a lot about football, and that he only wants to win.
"He knows inside and out what it takes to be a good player and he will help his players to improve.
"As I say, I am sure he will succeed."
Riise, just a year younger than Gerrard, has reason to pay close attention to events in Glasgow. He plans to follow the same path as his pal.
"My goal is to be a manager soon," he said.
"At the moment, I am doing my coaching badges so I am ready when the time comes to take the step.
"Until then, I am working in the game as an agent, which is a role that allows me to try to use my experience to help players."
If the Norwegian has grown-up ambitions – and management can be the most brutal of vocations – he retains his youthful enthusiasm for the sport in general, and Liverpool FC, in particular.
A scorer at Goodison in his first-ever Merseyside derby, Riise was very much a cult hero with the supporters.
He would have loved to have played for Jurgen Klopp because of the German's attacking style.
And while he feels Gerrard will need time to beat Celtic – at least over the course of a season – Riise also believes the pair's former club are in a position to deliver the league title the fans crave.
"I'm very excited for this season," said Riise.
"Manchester City are favourites, but I hope Liverpool can win it.
"Liverpool will be, I think, the strongest competitor to City.
"So in both Scotland and England, we have a lot to look forward to."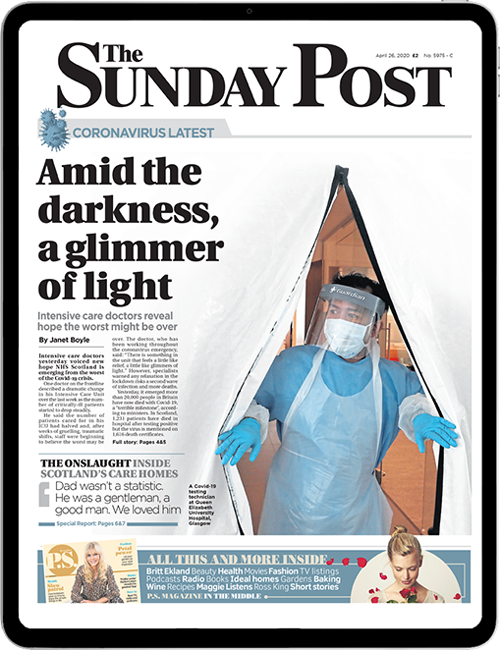 Enjoy the convenience of having The Sunday Post delivered as a digital ePaper straight to your smartphone, tablet or computer.
Subscribe for only £5.49 a month and enjoy all the benefits of the printed paper as a digital replica.
Subscribe