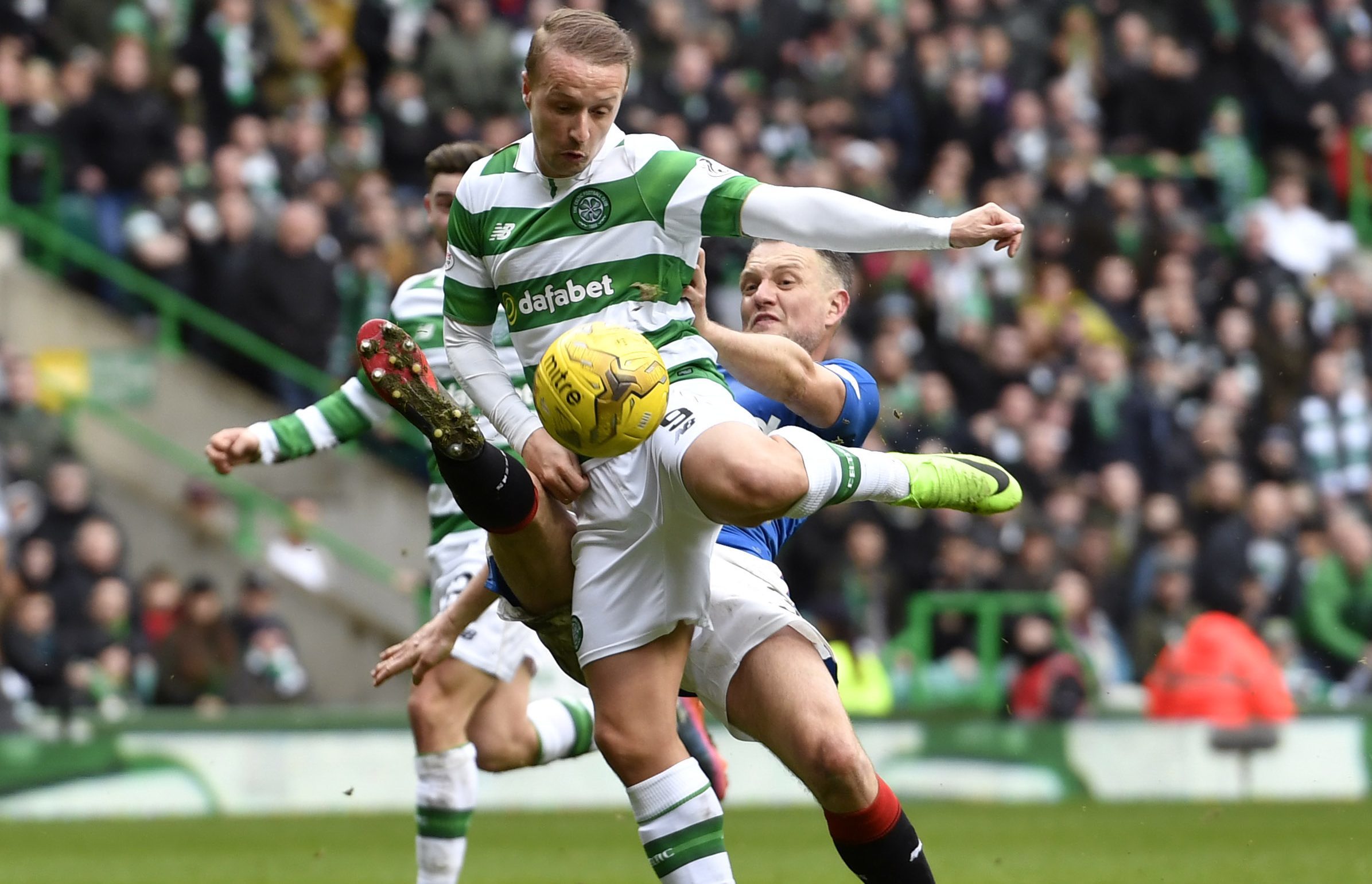 THE debate over Bobby Madden's decision not to award Celtic a penalty in the final seconds of last weekend's Old Firm match rages on.
The referee felt Clint Hill didn't foul Leigh Griffiths as he made a last-ditch tackle inside the box.
From where Bobby was on the pitch at that particular moment – and the fact both players had their backs to him – I totally understand why he waved play on.
However, with the benefit of the TV camera angle that faced both players, it clearly shows the Rangers defender coming across the thighs of the Celtic striker to make contact with the ball.
So, from that viewpoint, the ref should have given the spot-kick that would have given the home team the chance to win the game 2-1.
Do I think the referee called it right?
I've watched it a number of times and sometimes I think he should have awarded a penalty, other times I agree with his decision.
It just goes to show what a difficult decision it was and why we need to come up with a plan to use TV evidence to help referees make the right call.
And, yes, even in the last-minute of an Old Firm match, with the score at 1-1, and with all the controversy that would produce.
I realise that using video technology will still cause debate as most of the decisions will come down to interpretation of the laws and personal opinion.
Was it a red card? Did he fly into the tackle with both feet in a dangerous manner? Was there enough contact to make the player go down? Did the player dive?
These will all be key questions raised time after time, and there will never be a perfect solution.
But I think we should give the referees as much help as possible, but do it in such a way that doesn't leave them without total control of a game and become just a bit of the furniture on the pitch.
Certain decisions would have to be handed over to the "Video Referee", and he may well have the final say. But we have to find the right balance so as the referee on the park isn't undermined.
There will be times the officials disagree over a decision. But I'm fairly certain there would be many more occasions where they would agree.
I understand that all might be a bit confusing, and that's why there is no perfect solution. Some people will still argue that we should allow for human error and not introduce technology as it would see the game becoming too much of a stop-start product.
I hear that argument and get it. But we also have to accept that there are livelihoods resting on every decision. From players to employees in offices and elsewhere.
Football is too big a business now and there can be tens of millions of pounds at stake.
If the opportunity is there, we must find a way to move with the times. We have to explore all available options to allow match officials to get as many decisions as possible correct.
Players, managers, directors and supporters deserve that.
Now, unfortunately, such decisions can't be as clear-cut as the goal-line technology now being used in the English Premier League. That is an outstanding piece of equipment and is totally conclusive. It proves without a shadow of a doubt whether it's a goal or not. There can be no arguments.
I'm sure things will move forward on "Video Refs" in the near future. We must do all we can to help our match officials and embrace any new technology with the best of intentions.
Let's not forget one very important thing. Without referees, we don't have a game of football.
Too many people have lost sight of that fact.
We maybe shout and bawl and argue with referees. I did that during my career as a player and a manager!
But I respect their role and have an admiration for them choosing to go down the path of refereeing.
When they start at the bottom of the ladder, they take all sorts of verbal abuse – and some are even the victims of threatening behaviour and even physical violence.
They do it for £30 or £40 per game, but they soldier on. I'm amazed so many choose to get involved in refereeing.
So, they deserve respect and support and we have to hope that they continue to develop and make it to the top. We need as many good officials as possible.
But last-minute controversy in an Old Firm game that will rumble on till the next time they play each other?
Who would have thought it!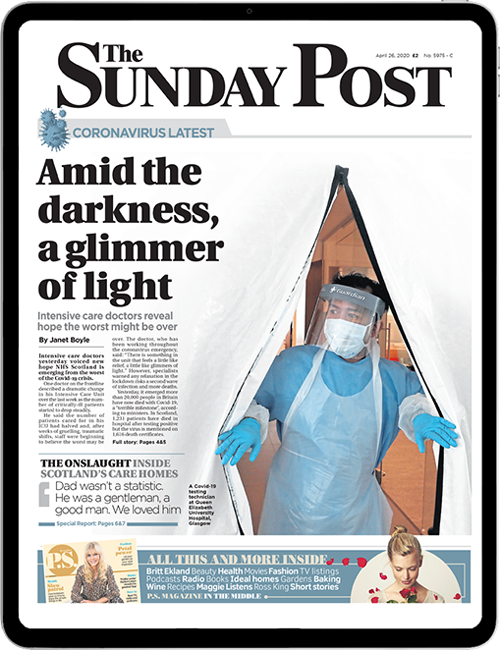 Enjoy the convenience of having The Sunday Post delivered as a digital ePaper straight to your smartphone, tablet or computer.
Subscribe for only £5.49 a month and enjoy all the benefits of the printed paper as a digital replica.
Subscribe